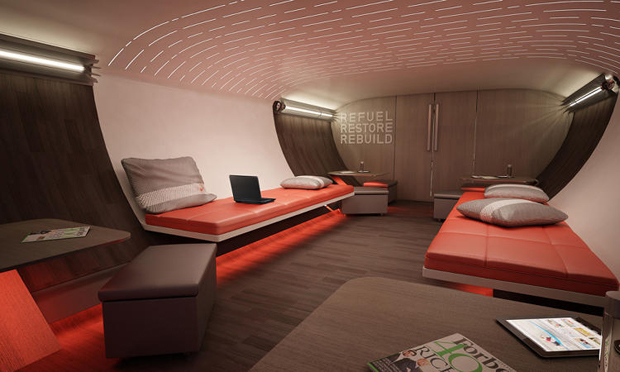 Take a look inside Nike's flying physio room
Sports giant and design agency Teague conceptualise airborne recuperation zone for US basketball team
With this summer's unveiling of Etihad Airways' VIP Residence airline interiors, it seemed that airborne luxury had gone as far as it could go. The Residence, designed by London consultancies Factorydesign and Acumen, comprises a double bedroom, en suite shower and mini living room.
However, a US airline design firm has unveiled a concept that could give sportsmen the flight of their lives. Teague in Seattle teamed up with Nike's design department to imagine a cabin fit for a 15-strong team of American basketball players. Teague calls it "The Athlete's Plane: a sky-high, pre- and post-game training and treatment facility".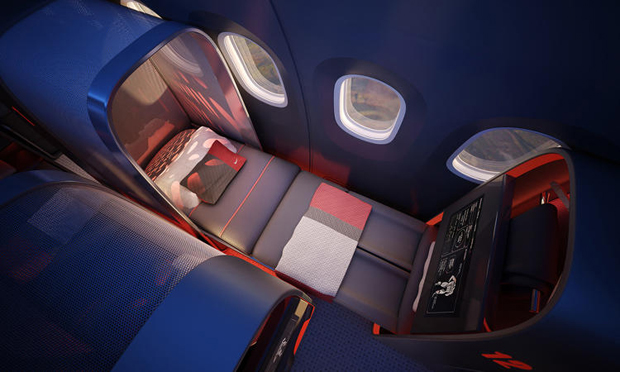 Research shows that teams playing away from home and having to cross time zones to get there are at a disadvantage, and are likely to lose the game.
Athletes physical and psychological well-being is affected by travel, and that is what Teague set out to improve, paying particular attention to "foot traffic, noise and light disturbances, climate control, privacy, and social habits".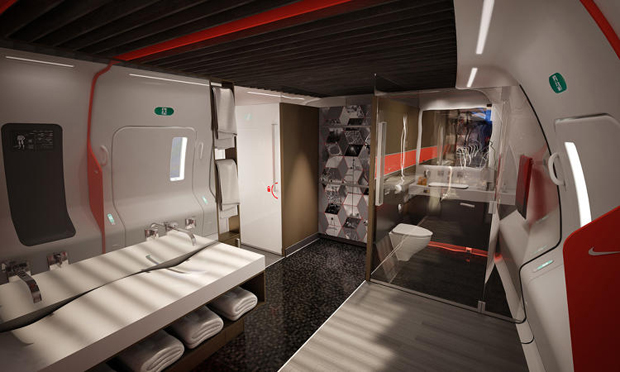 Their cabin comprises a host of zones and functions to cater to these precious players' needs. On entering the cabin, they sit in a dimly-lit room and have their injuries analysed on a screen. Further forward in the cabin, they can have something to eat in the kitchenette, or go straight to the Recovery Room, where they can lie down for a message or some other treatment. There's also a lounge area with tables and benches long enough for players can stretch out on.
Each seat can fully recline to accommodate someone 7ft tall. And in another nifty innovation, once they're supine a transparent shell-like lid partially encloses them, and stops them breathing on each other.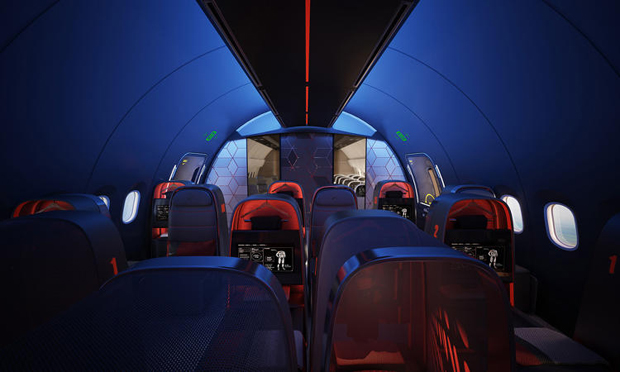 If you're interested in interiors with a difference you should check out our new book Room. Lavishly illustrated, it presents 100 exceptional emerging designers, selected by 10 international leaders in the interior design world; featuring curators from a broad range of disciplines, including groundbreaking design publications, world-renowned academics and tutors on design, influential interior design practices, cross-genre innovators and industry leaders.
This international panel have each chosen 10 of their favourite interior design projects that have broken new ground in the last 5 years. Arranged alphabetically by designer, the book features more than 700 photographs, renders and drawings. The result is an up-to-the-minute collection representing the best of both global and regional interior design around the world. You can pre-order it here.