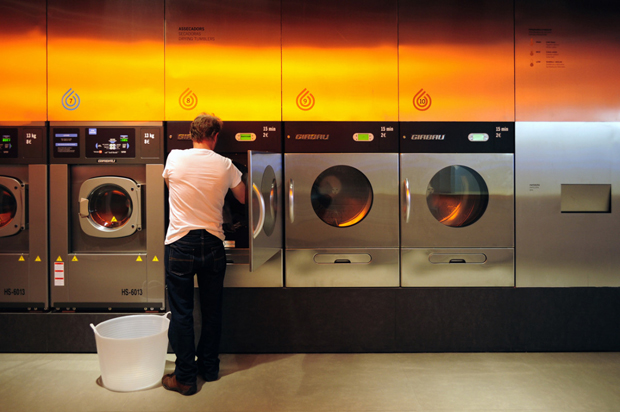 The laundromat that thinks it's a nightclub
Local designer Frederic Perers puts a whole new meaning on wash and go at Splash near Plaça Catalunya
Like music stores and blacksmiths before them, laundrettes are one of those businesses which are disappearing from our high streets - like music stores (but not so much blacksmiths) the survivors are adapting to thrive. The Splash Laundromat in Barcelona is a good example.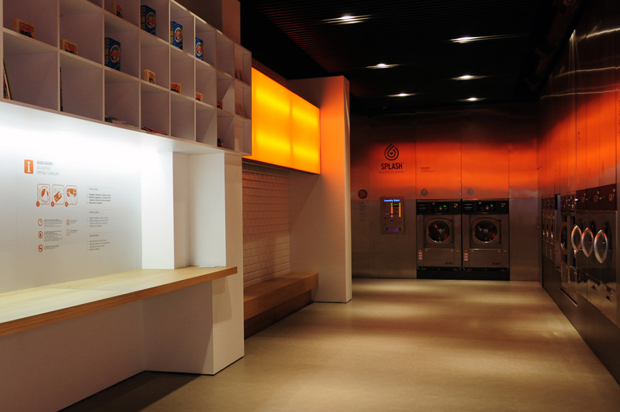 Splash near Plaça Catalunya is eco-friendly and style-conscious. It's been completely reimagined by local designer Frederic Perers. He positioned the washing machines and dryers at the back of the 80m2 shop, boxing them in behind steel panels. The effect is an industrial-chic built-in kitchen. All this metal is contrasted with the orange lighting. "The orange tone, everywhere, reflects in the steel and serves as a warm counter element to the coldness of the metal," Perers explains.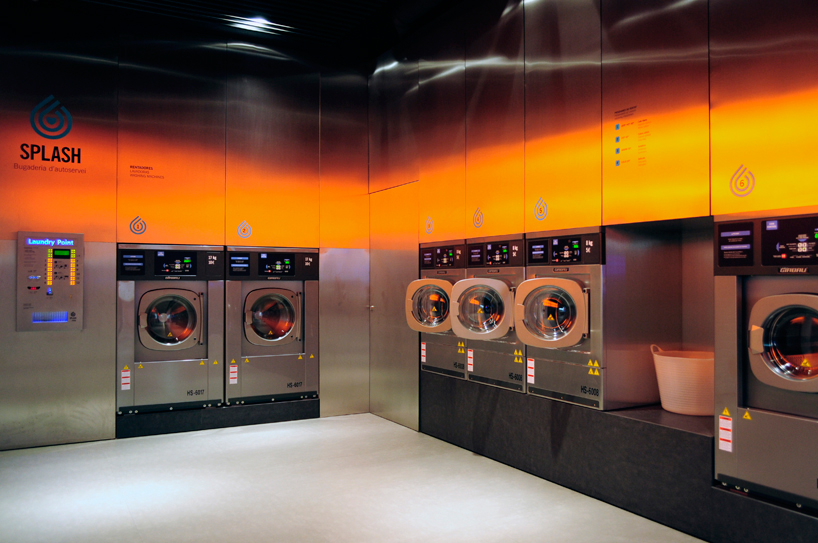 Meanwhile, at the front of Splash things are more neutral, with shiny white tiles, a pale floor and light wooden benches where customers can wait for their cycle to finish. "At the entrance" he adds, "neon lights are used as an element of communication and the shop window playfully appears to be supported by clothes lines." Splash is groovy and functional enough to entice us to ditch our Hotpoint and do our washing in public. Now the small matter of the airfare. . .