'Exhausting, Exhilarating, Exasperating but Inspiring' - David Dawson at Sotheby's on sitting for Lucian Freud
Long time assistant and Freud Archive Director reveals what it was like to sit for the great painter
"Exhausting, exhilarating, exasperating and inspiring." This was how Lucian Freud's assistant and director of the Freud archive David Dawson described sitting for the painter to a specially invited audience at Sotheby's, New York, last night (18). "It was everything. You had to totally give into a different sense of time," Dawson added.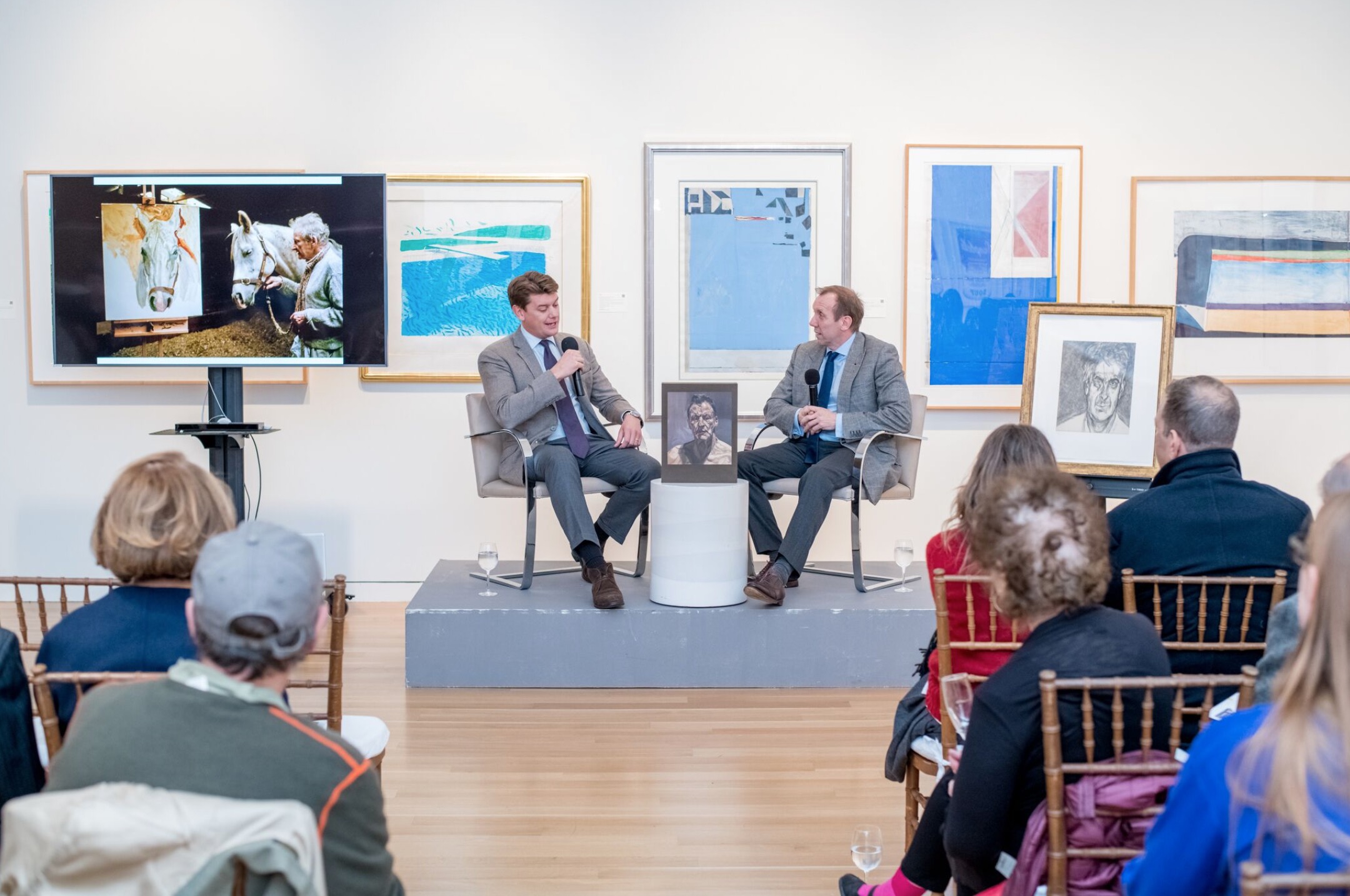 Between a cocktail reception and book signing for 40 members of staff, Dawson spoke with Sotheby's Michael Macaulay, SVP, Senior International Specialist, Contemporary Art, and revealed what it was like working and living with Lucian for the last twenty years of the painter's life.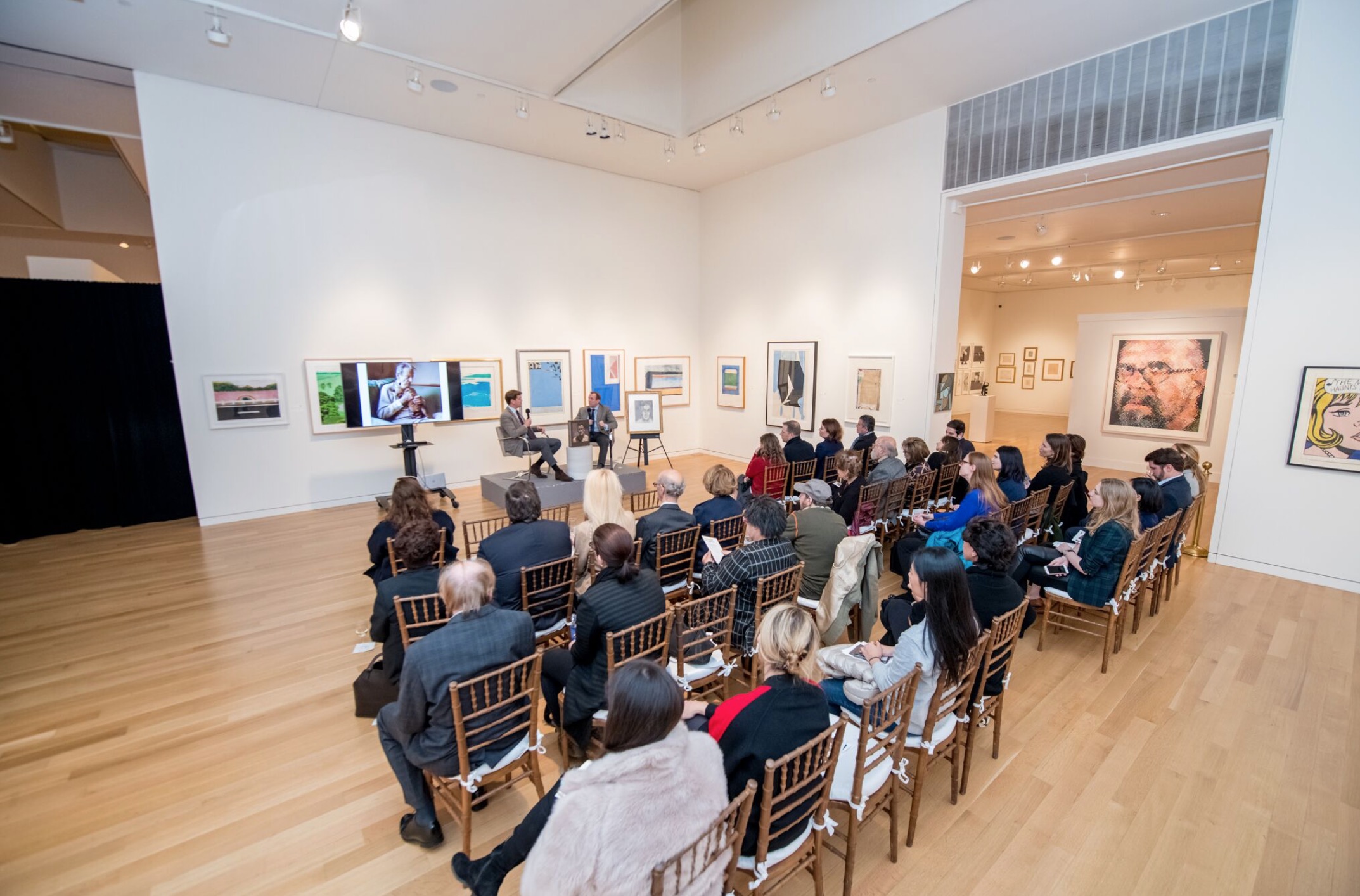 And he spoke candidly about one sitter with whom Freud immediately hit it off: Queen Elizabeth II.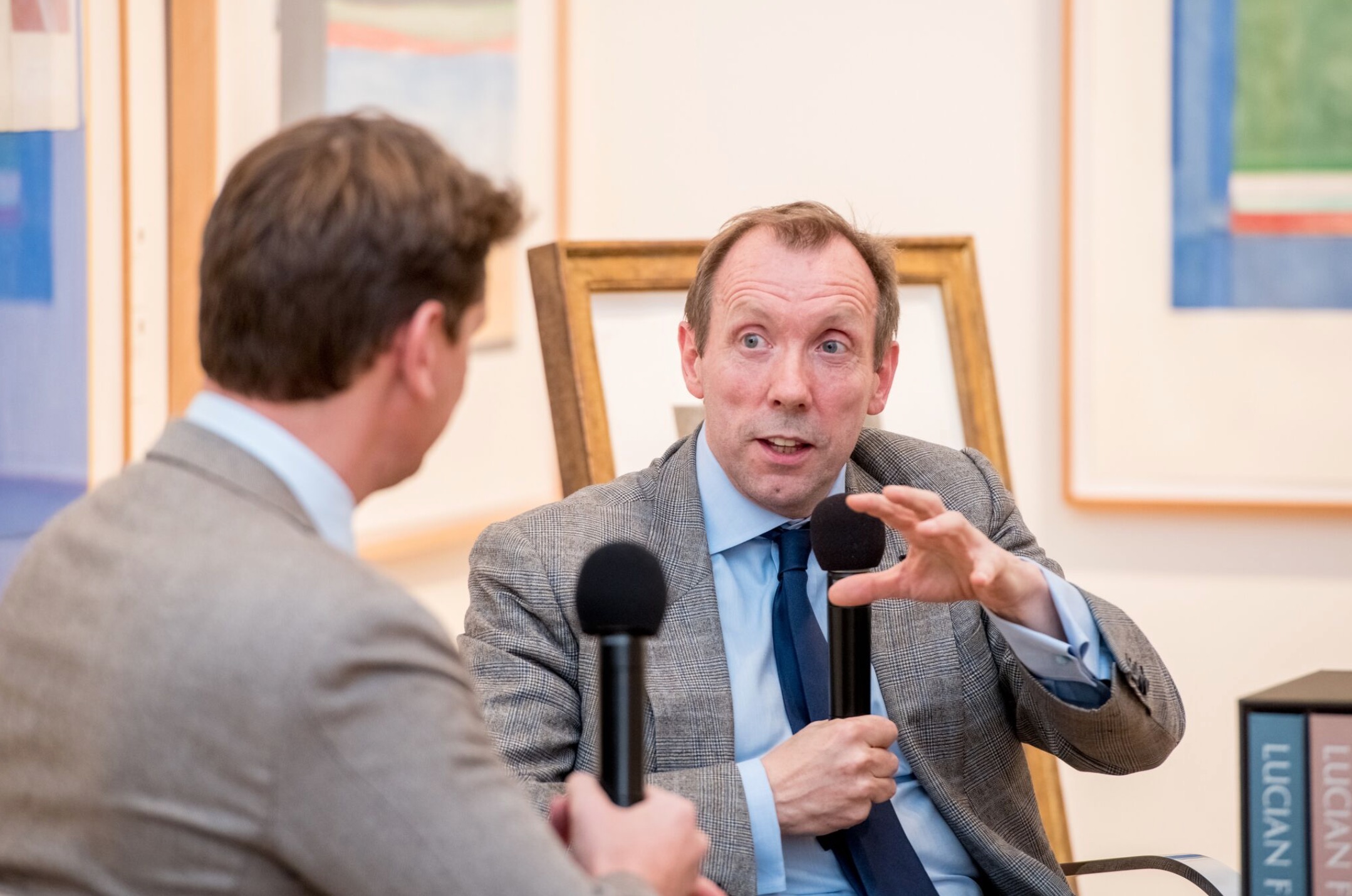 "Lucian was very impressed with her," Dawson revealed, adding that conversation came easily for the Queen and the painter. Freud famously loved, and gambled heavily on, the horses and Dawson told the assembled audience that the two talked very comfortably together about trainers and jockeys.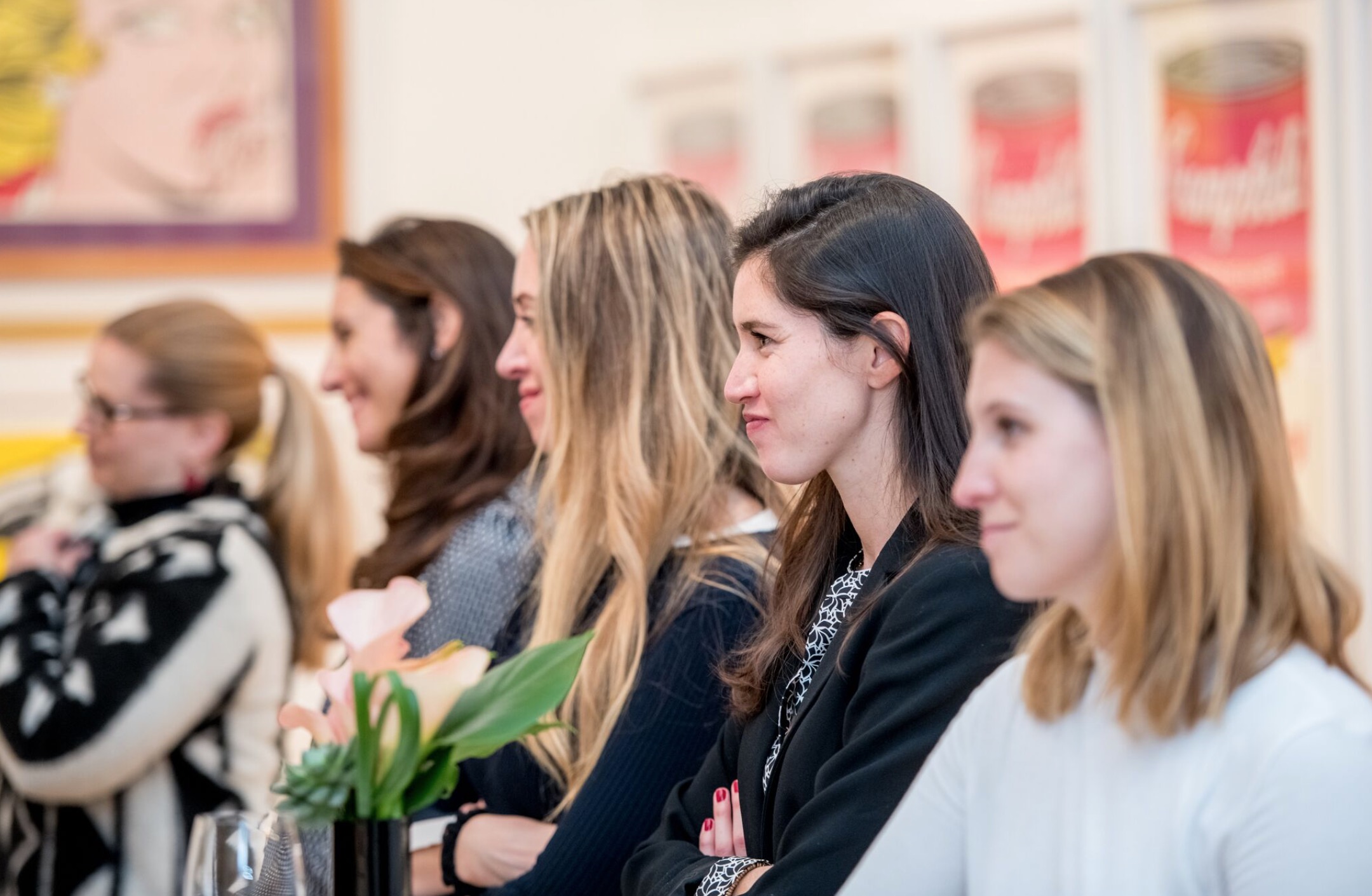 Phaidon.com readers will know that Freud felt he owed the royal family a debt, and when the painting was finished he donated it to the Royal Collection.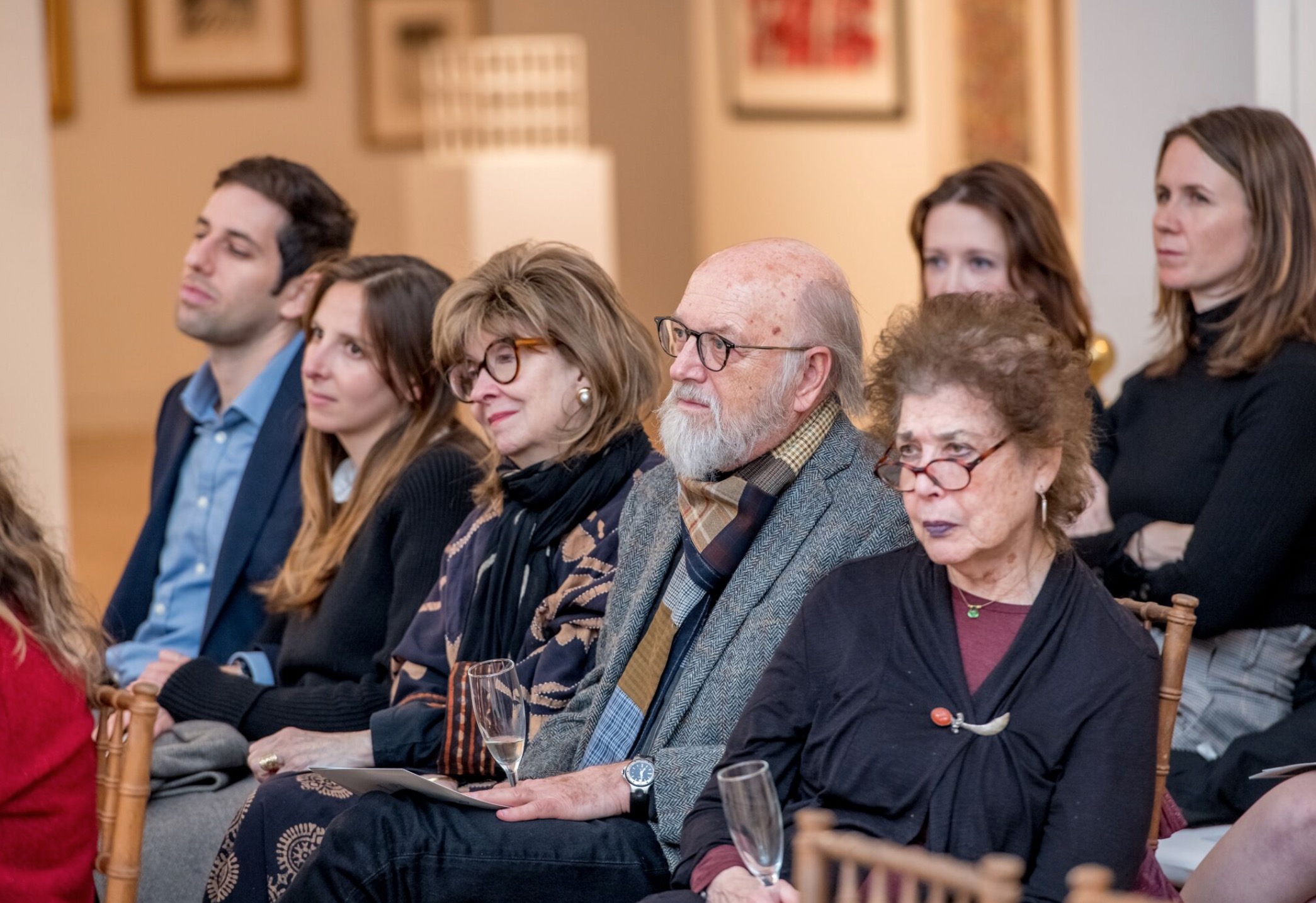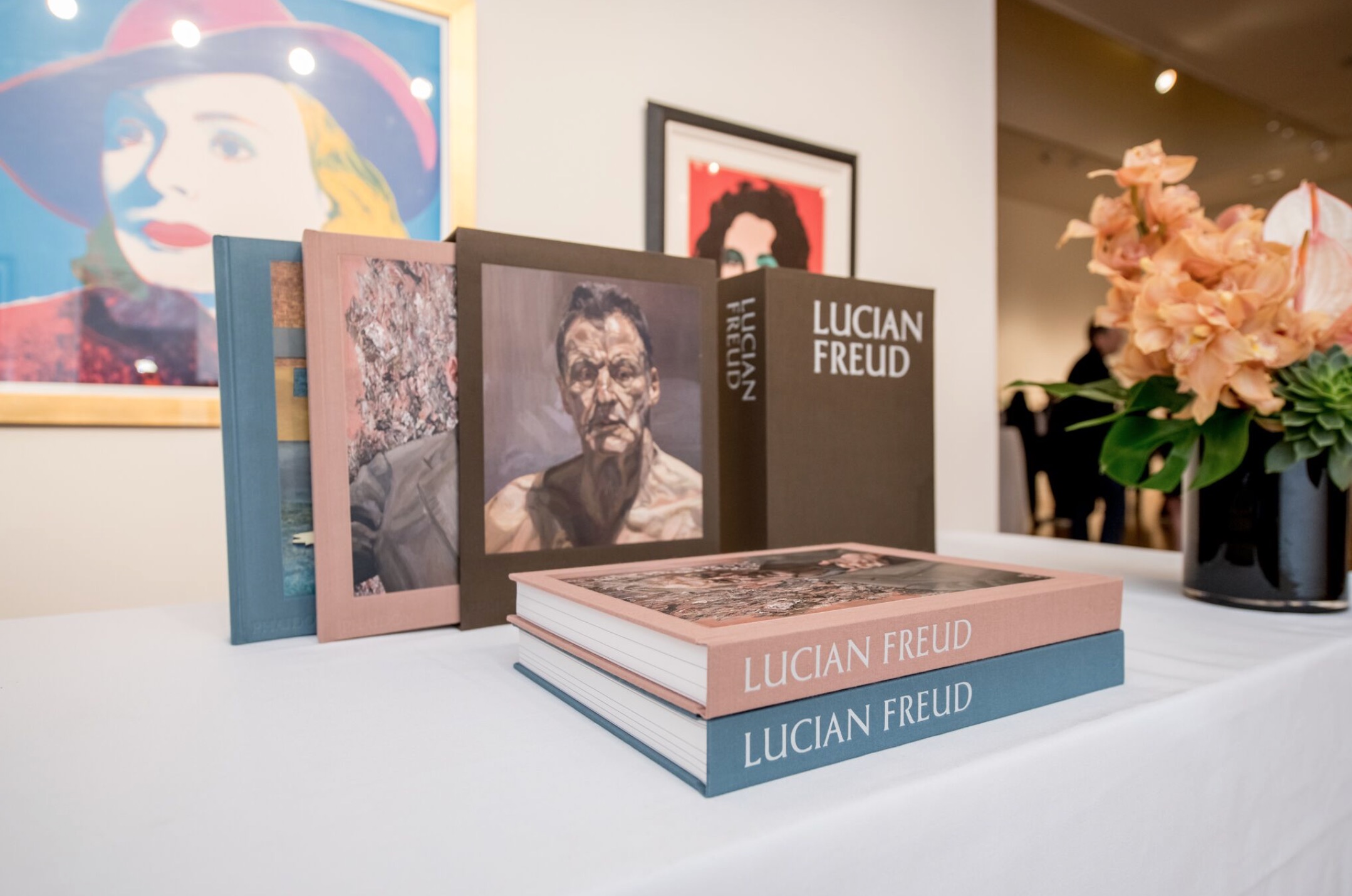 Dawson told the Sotheby's audience that Freud treated his many subjects with respect, tenderness and a rare intuition he described as being "10 steps ahead of everyone else."
He also spoke touchingly about how Freud helped his mother after the death of her husband, painting her daily in an attempt to alleviate her grief.
"I think paint loved Lucian," Dawson said. "Material was on his side, and he had the ability to create something quite magical and revolutionary in Western art."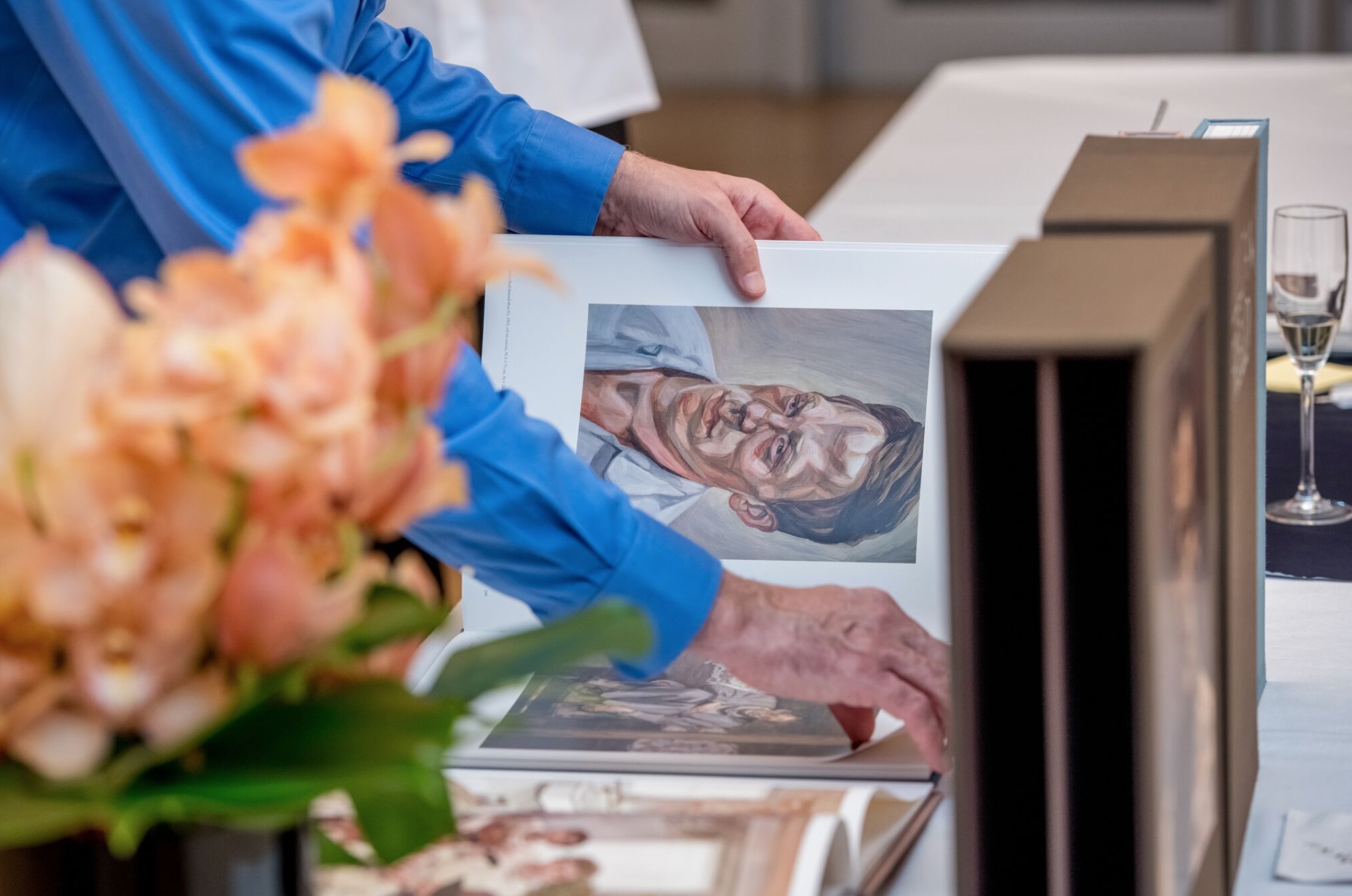 Watch our four video interviews with David Dawson shot in Lucian Freud's studio. And take a look at our new Lucian Freud two-volume book here.