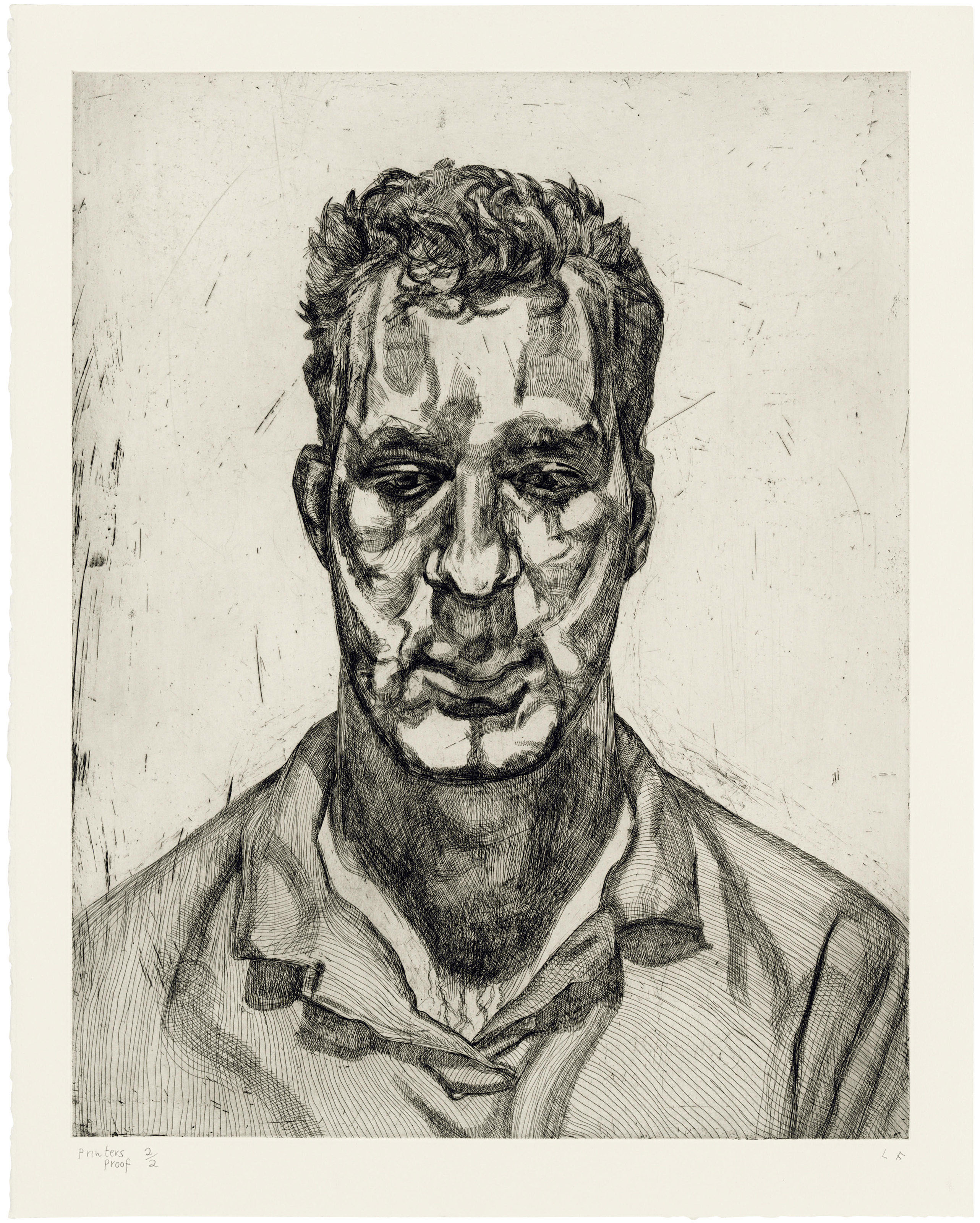 From Book to Bid – Kai by Lucian Freud
Not all works by this masterful artist command telephone-number price tags, as this Christie's lot proves
Lucian Freud might be one of the greatest artists of the 20th - or indeed any – century. Yet, not every single one of his works commands six-figure prices. Some fine examples of his art remain relatively affordable.
Consider this etching of Freud's step-son, Kai Boyt, from the early 1990s, which forms part of Christie's Contemporary Edition online auction, opening 14 September, with an estimate of £30,000 - 50,000.
As our new, two-volume book on Freud explains, a younger version of this sitter appears in Interior W11 (after Watteau), painted 1981-83. As author Martin Gayford writes that the work began as a version of Pierrot Content (c.1712), a 'fête galante' or an eighteenth century depiction of costumed figures in a parkland setting, by Watteau.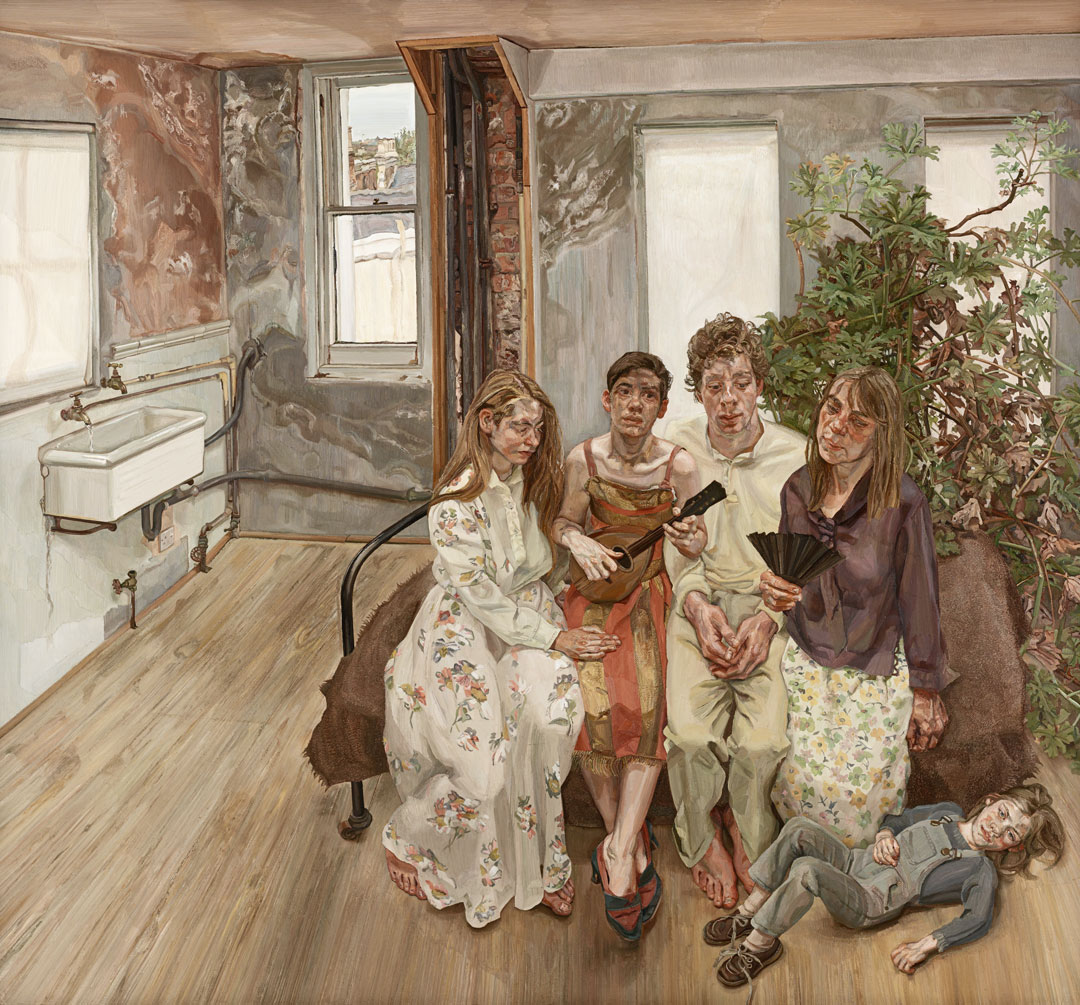 "Then he changed his mind," Gayford reports "Freud utterly expunged all traces of the idyllic from Watteau's conception, substituting for the Italianate park of the original his new studio in a top floor flat near Holland Park, and replacing Watteau's idlers and lovers with a selection of people in his life: the painter Celia Paul, his daughter Bella (playing the mandolin), his stepson Kai, Kai's mother, Suzy Boyt, and, lying on the floor, a little girl called Star, who was a replacement for one of Freud's granddaughters who couldn't pose."
Christie's Freud print was made roughly ten years after this painting when both the artist's etchings and works on canvas were becoming steadily 'more accomplished', Gayford writes.
"Prints such as Kai, Woman with an Arm Tattoo, and Head of an Irishman are both magnificent and technically unorthodox," the author explains in our book. "The challenges of the process stimulated him. Freud wanted Self-portrait (Reflection) to be very dark, but while he working on it he had evidently worn a white shirt, which was left blank on the plate and bothered him. One day, [Freud's printer] Marc Balakjian recalled, he was wiping the plate, trying to get rid of some marks. Freud noticed this and asked him to print it, half wiped. The dirty marks created a mottled, textured surface on the area of the shirt like woven material. 'When he saw it, Lucian said, "That's it! Don't try anything else."'
The print to be auctioned later this month doesn't employ quite the same technique as that self-portrait, but it was owned by Balakjian, it is one of the printer's two proofs, and remains a great, late work by Freud that may not, for some of us, completely break the bank.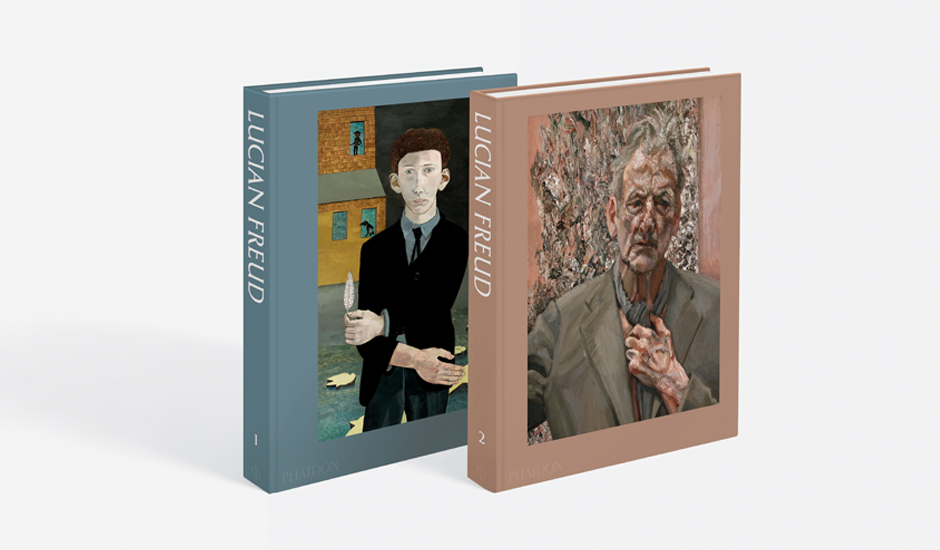 For more on this important artist, order a copy of our landmark, two-volume Lucian Freud publication here.