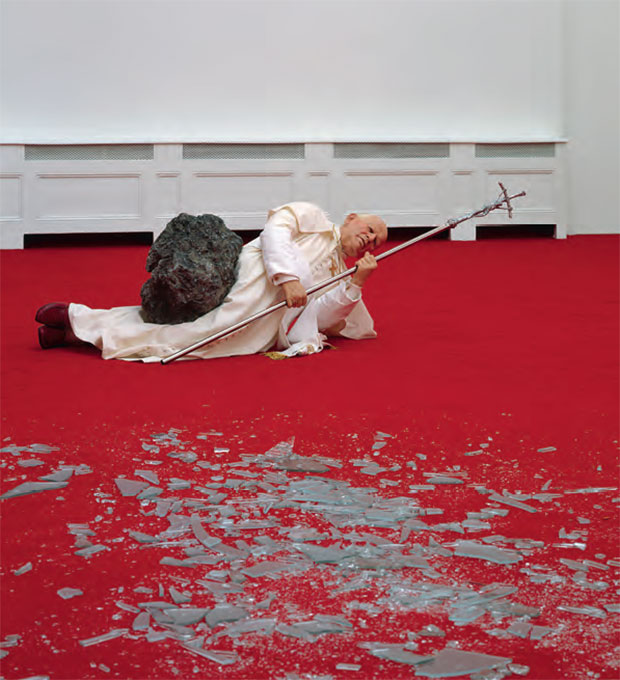 Christie's Strangest Sales – the Hand of God
How two Polish politicians' protests actually pushed up the price of this Maurizio Cattelan work
Going Once: 250 Years Of Culture, Taste And Collecting At Christie's is a fabulously rich volume that you do not have to be fabulously rich to acquire. The works detailed in the book sold for huge sums, many exceeding the expectations of their consignors, creators, and sometimes even their opponents.
This is certainly the case with La Nona Ora (The Ninth Hour), by the renowned Italian artist Maurizio Cattelan, which depicts a life-size waxwork of Pope John Paul II being struck down by a meteorite on a ceremonial red carpet.
The work was exhibited in 2000 in John Paul's native Poland, at the Zacheta National Gallery of Art in Warsaw, and billed as star attraction having already been displayed in a London exhibition eye-catchingly entitled Apocalypse: Beauty And Horror in Contemporary Art. This was something of a risk in a Catholic, conservative country not well disposed to its Pontiff being treated with such impiety. However, the then President, left-winger Aleksander Kwásniewski, anticipating a fuss, made a public announcement accompanied by two clergymen concerning the piece. He said that it was an allegory for the spiritual burden placed on the Pope by God, and did not intend to denigrate John Paul.
This assurance was not enough for some, however. On December 21, two incensed, right-wing members of the Polish parliament took advantage of the immunity from prosecution for certain acts by storming the Zacheta National Gallery, removing the offending meteorite and attempting to stand the waxwork of the Pope onto his feet.
Although risible, and perhaps the sort of reaction that would have made Cattelan chuckle with satisfaction, it did have the effect of forcing the resignation of the gallery's director Anda Rottenberg. It was at once heartening but depressing that modern art could still outrage in the 20th century.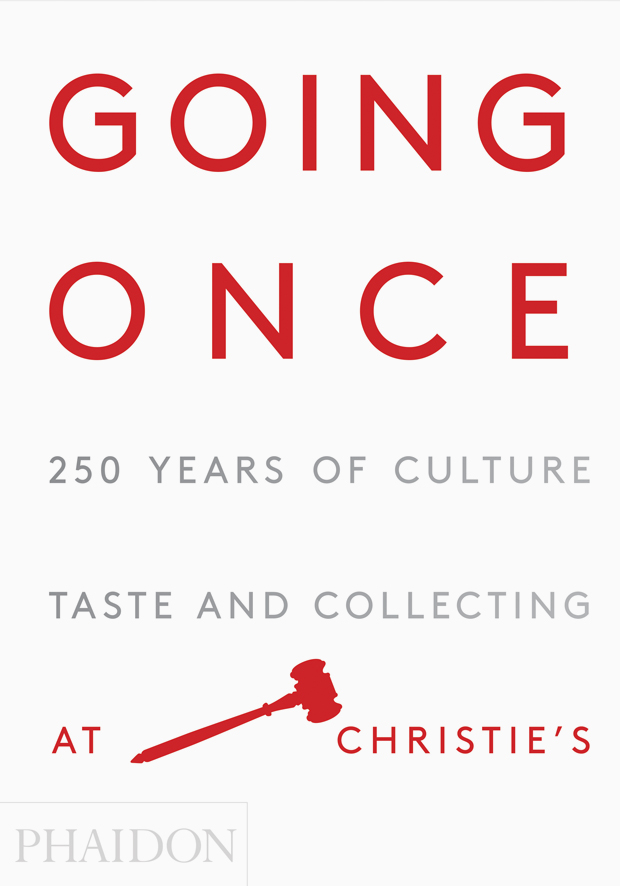 The work eventually sold at Christie's on 17 May 2001 for $886,000, its hammer price clearly benefitting from the controversy. Those Polish statesmen may not have got Cattelan's fake statesman onto his feet, though they certainly raised its value.
This is just one of 250 stories told in this highly entertaining, erudite, often very funny volume, which you can either read in a single sitting or dip into randomly. Order your copy of Going Once: 250 Years Of Culture, Taste And Collecting At Christie's here.