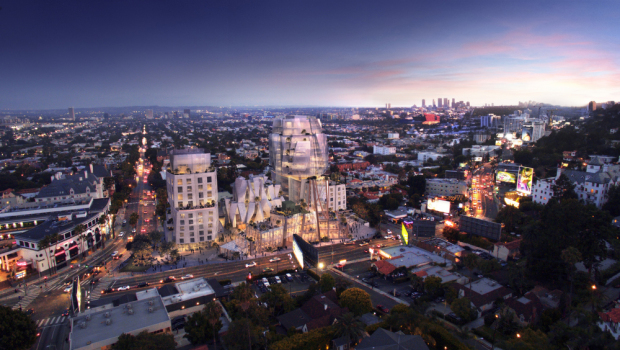 Frank Gehry's vision for Sunset Boulevard
Could this development of 249 residential units create a "walkable community" in LA? Gehry thinks so
Los Angeles' Sunset Boulevard is to be graced with a $300m Frank Gehry creation. The Canadian-born American architect has been commissioned by US developer Townscape Partners to plant 249 residential units, along with shops and eateries, and public space in the form of a central plaza at 8150 Sunset Boulevard.The mixed-use scheme is intended to anchor Sunset Strip, and to add aesthetic zing to the thoroughfare.
His answer is "five interrelated and complementary structures" with his trademark folds, irregular panels and much glazing. And, according to his firm, they really are Gehry's ideas: "Every project undertaken by Gehry Partners is designed personally and directly by Frank Gehry."
Two towers of 11 storeys and 15 storeys each at either end of the 2.6-hectare site will house the condos and apartments, while a pair of squatter 3-storey buildings will contain restaurants and retail.
"We're hoping to create a sustainable, liveable, walkable community," says developer Tyler Siegel. Gehry, who set up his practice in LA in 1962, hopes this will be achieved in part by the open nature of the front of the building. "The design, which is not finished, has a sculptural quality that will make it an interesting place to come to."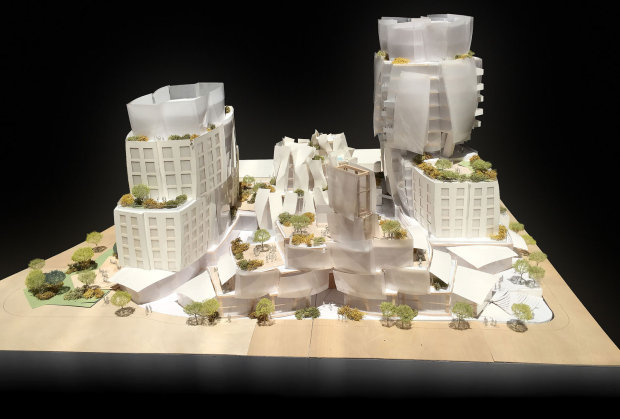 Unsurprisingly, Townscape Partners are thrilled by the design and its potential impact on the area: "When you are in a building - whether as an owner, a renter, or shopping - you look around and see different architectural elements," says Siegel. "It's almost eye-candy overload."
If the planning officials share Siegel's enthusiasm, 8150 Sunset Boulevard should break ground in early 2017. In the meantime, locals will be able to check out the scheme at a Gehry retrospective opening at LACMA (the LA County Museum of Art) on 13 September.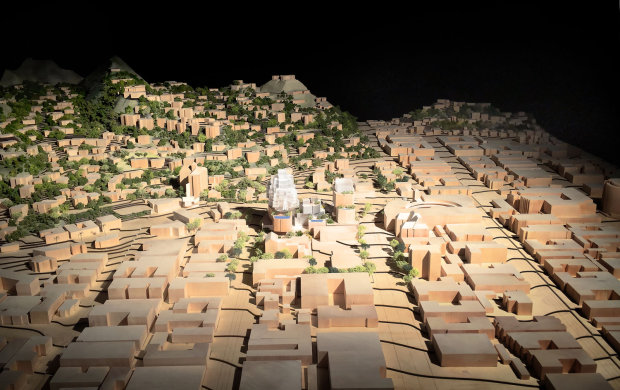 For more equally brilliant architectural developments, take a look at our new book, Architizer A+Awards 2015; and for more on pioneering domestic architecture in Japan get Jutaku.