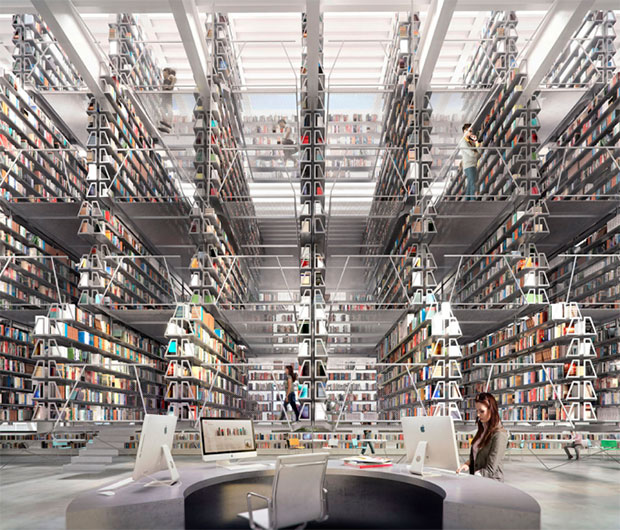 Ex-student reworks Cornell's 104-year-old library
Viennese architect Wolfgang Tschapeller returns to his alma mater to renovate the university's Rand Hall
Austrian architect Wolfgang Tschapeller spent many instructive hours in the architecture studios of New York's Cornell University. Since graduating in the late 1980s, he has returned as a visiting professor. Now he is reinventing those studios within the Ithaca campus's Rand Hall as an impressive library.
The proposal for the building, which will be renamed the Ho Fine Arts Library, preserves the hall's brick façade, while adding metallic upper floors.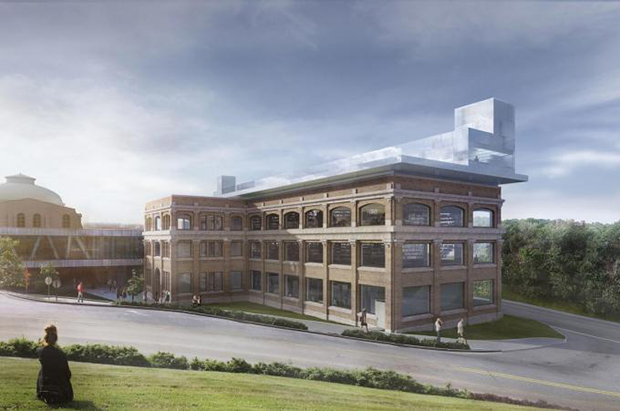 Inside, Tschapeller's Vienna-based practice plans to scoop out some of the existing floors and walls of Gibb and Waltz's 1911 industrial structure, and to join levels together with stairways, ramps and catwalks.
"The design for the Fine Arts Library is an immediate and quite physical invitation to discover an extraordinary collection that appears as one big volume, visible in its entirety upon entering," says Tschapeller. "The winding staircases are the keys to enter this volume of knowledge, browse, read, and wonder."
The space on the upper two floors is as much about books as it is about digital information and collaborative workspaces. Indeed, the stacks of printed material dominate these rooms.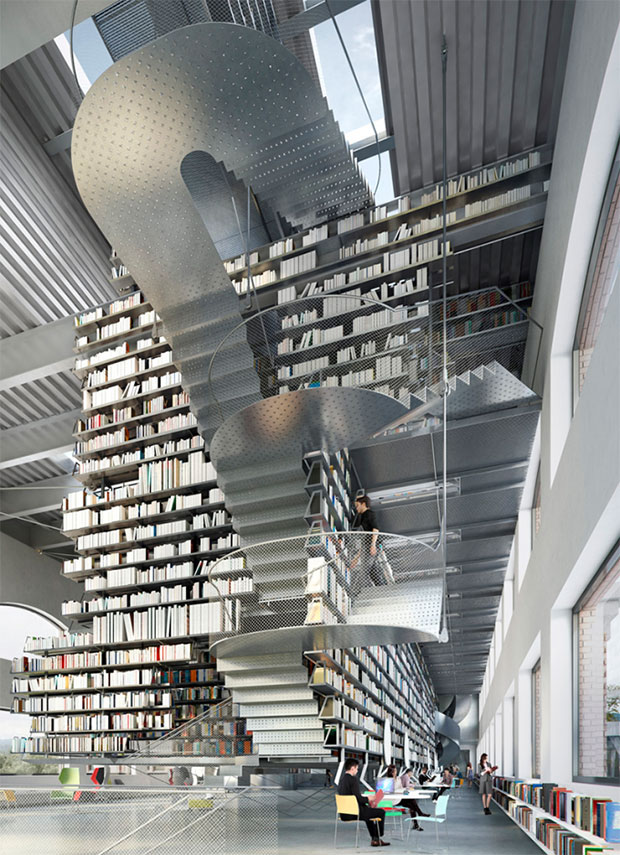 This major undertaking will be opened in 2017. It's funded by a $6m donation from Mui Ho, a Cornell architecture graduate from the 1960s, and a retired Senior Lecturer in architecture at UC Berkeley's College of Environmental Design.
Tschapeller's best-received projects to date include a public administration building in Murau, Austria, the renovation of Vienna's Sigmund Freud Library, and the Serbian Centre for the Promotion of Science.
"After 104 years of benign neglect—and several narrow escapes from the wrecking ball—we will give Rand Hall the complete rehabilitation it deserves," says Cornell APP's dean, Kent Kleinman.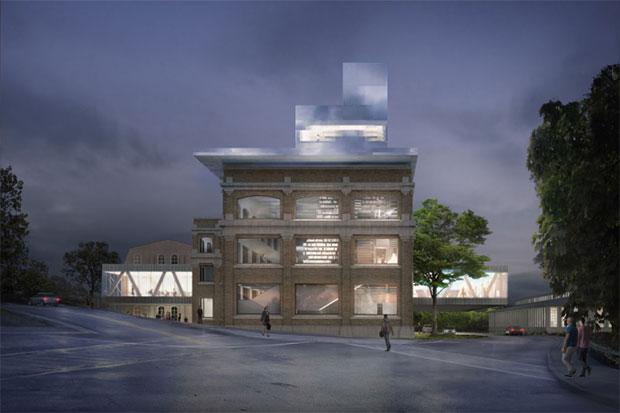 Here's to many more formative moments for the library's future users. For more on this innovative European practice take a look at Wolfgang Tschapeller's page in the Phaidon Atlas and for more interesting and varied architectural projects from the last year check out our new book Architizer A+Awards 2015.