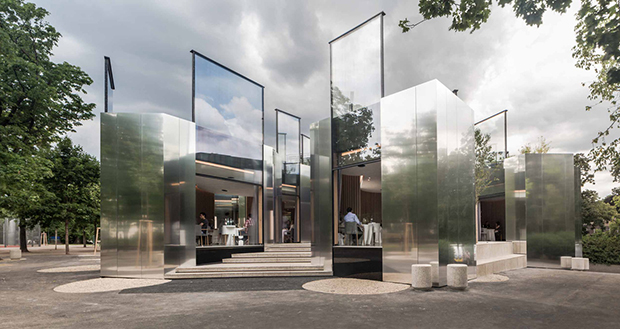 A+ Architecture – Restaurant Steirereck
This winning Austrian restaurant manages to combine contemporary design with a high degree of cosiness
Regular visitors to our site will know that we launched our new book, Architizer A+ Awards 2015, at a gala awards ceremony hosted by the great architecture website Architizer in New York a few of weeks ago. To celebrate its publication we're focussing on some the most exciting projects from the book over the coming weeks. Today we've picked an innovative Austrian restaurant that has managed to combine a remarkable contemporary aesthetic with a high degree of privacy and comfort.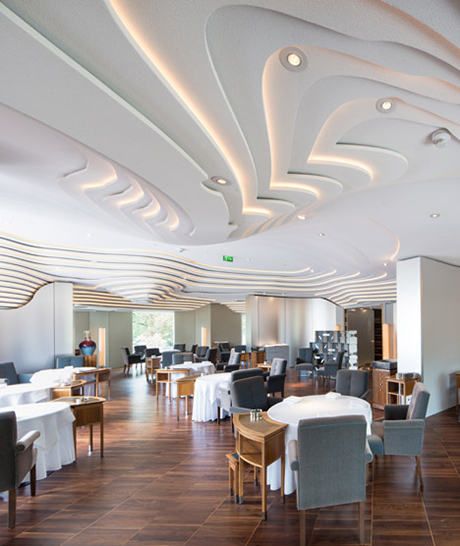 Restaurant Steirerreck, by the Austrian firm PPAG Architects takes the individual tables as a starting point. The special table arrangement, the large electric sash windows, and the slightly reflective metal facade, which appears to be coated with dew, all evoke a sense of being outside and yet also at home. Guests also experience the highest levels of acoustic and thermal comfort.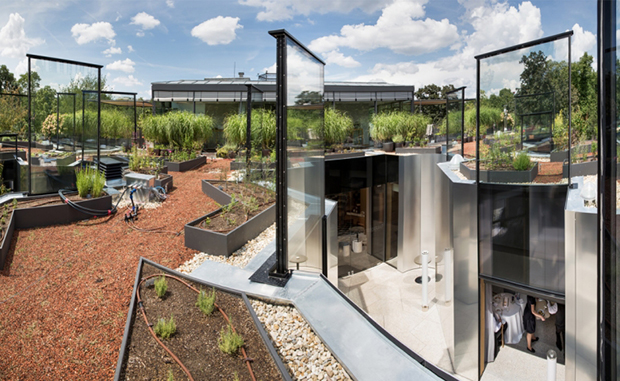 The material of the pavilion's facade is brought into the interior of the existing dining space, enabling rooms of differing sizes and proportions to be created according to need by means of rotatable elements. The ceiling floats above the dining space like a horizontal contour map, shaped by the possible positions of the rotatable panels. The middle section, where the guests and personnel meet, is decorated with a tile pattern reminiscent of a kitchen, which, together with the cabinets filled with kitchen items, gives guests the sense that they are involved in the culinary center.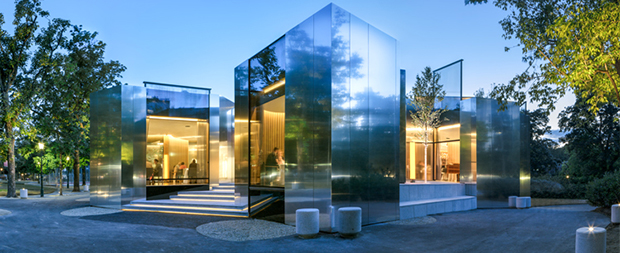 The result, completed in 2014, is something that merges into the background, yet remains a strong architectural statement. There are 100 great projects like this featured in Architizer A+Awards 2015 and we'll be bringing you a few more of our favourites over the coming weeks. But if you're already convinced you can go ahead and purchase it here.