A+ Architecture – the Grotto Sauna
This Canadian sauna uses modern technology and age-old craft to create a breathtaking, lakeside interior
Any architect will tell you that saunas can be more challenging than other buildings to get right. They must be built with the utmost degree of precision to withstand the extreme heat and humidity generated. These problems are all the more acute in the case of the Grotto Sauna in Georgian Bay, Ontario, Canada, where these parameters were compounded by its location at the water's edge, facing ice floes in the winter and rising water levels in the summer. Yet this perfectly formed project, featured in our new book Architizer A+ Awards 2015, proves how well modern technology can be brought to bear on such a building.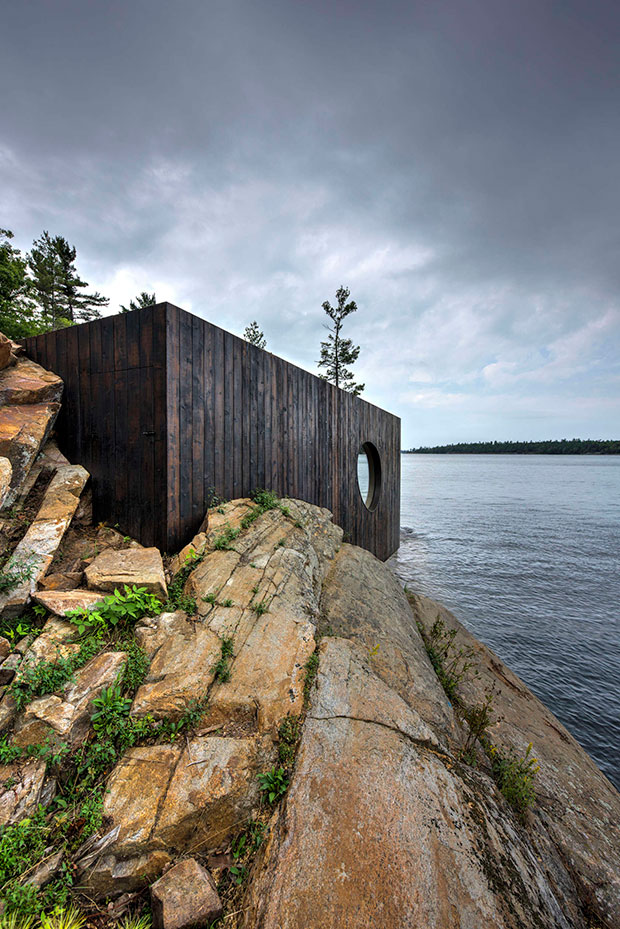 The deep blue waters of Lake Huron and glacially-sculpted rock formations seduce visitors to this remote wilderness. Located several hours north of Toronto, Canada, the area is characterized by numerous islands and protected natural land. Perched at the northwest edge of the site, the Grotto Sauna pushes architecture to the limits of imagination.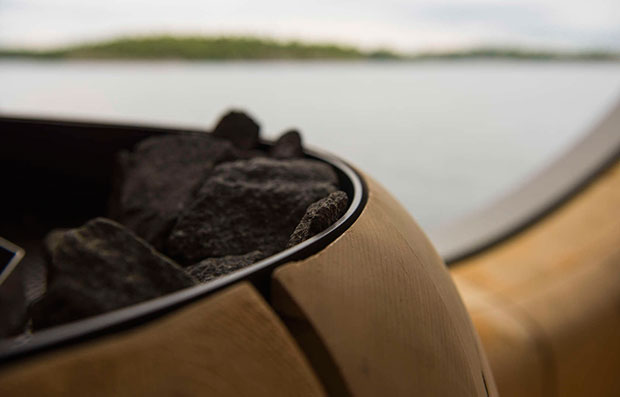 Grottos form secret internal worlds within the simplest looking rock formations, their interiors carved by natural forces to create sublime worlds of complexity, wonder, and delight.
The architects, Partisan Projects wrote the scripting language for the computers that created the wood forms and worked directly with the fabricators to develop a special methodology for making the panels. In addition, the site is located on a rocky island peninsula, a three-hour barge trip from the nearest town. Thus, the decision was made to prefabricate the sauna in Toronto and deliver it by barge and crane to the site.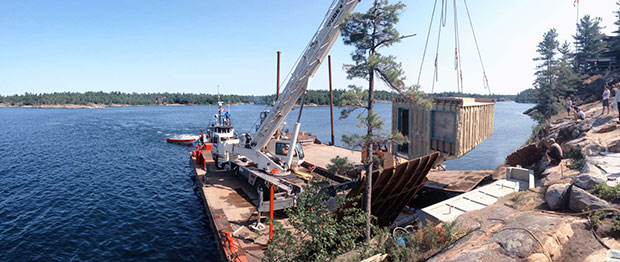 That's a lot of heavy lifting, though it has paid off in a building that, with its organic materials and natural forms, rests lightly on this remote site. Check back soon for more great projects like this, all of which feature in Architizer A+Awards 2015. You can purchase the book here.