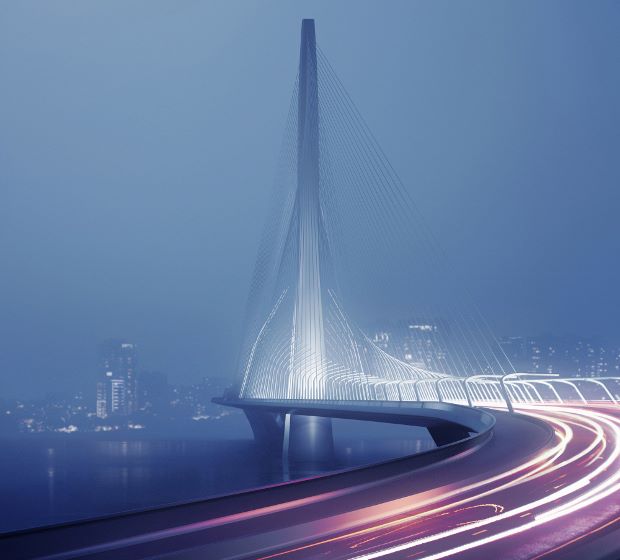 Zaha Hadid's world-record breaking bridge
The firm's winning competition entry looks beautiful, and it could also prove to be an engineering marvel too
The brief may have been to ease traffic congestion and retain views of the sunset, but this winning solution already has something iconic about it. Danjiang Bridge is being described by its designers Zaha Hadid Architects as "the world's largest asymmetric cable-stayed bridge with a single tower." It's the winning competition entry for structure to span the mouth of Taiwan's Tamsui River. Unusually, news of the win came not in the form of a press release but via the Facebook profile of ZHA director Patrik Schumacher.
The 920-m-long structure will span the Tamsui estuary, close to the capital, Taipei. The suspension element will be supported by a single175m-tall mast of concrete.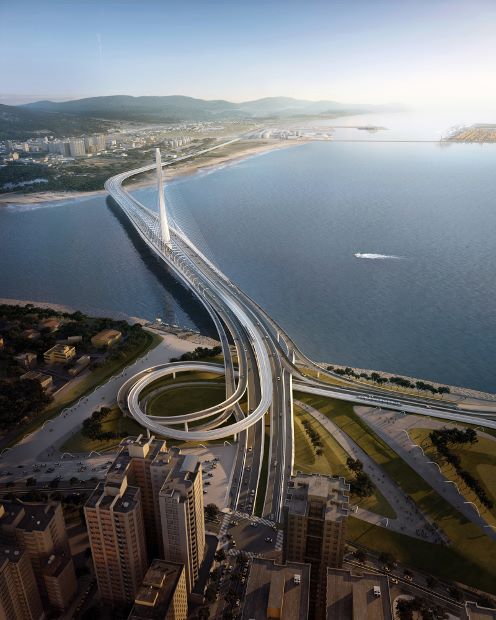 "The mast is designed and engineered to be as slender as possible and positioned to offer the best structural performance, avoid impeding the navigability of the river and also minimise any interference with the views of the sunset from popular viewing points along the river," says the firm.
"By reducing traffic from the congested Guandu Bridge upriver, the Danjiang Bridge will greatly improve the northern coast traffic system and enhance accessibility throughout the region," Hadid's architects add. The Guandu Bridge, a mere 165m long was completed in 1983 by Tung-Len Lin, a China-born structural engineer who pioneered uses of pre-stressed concrete.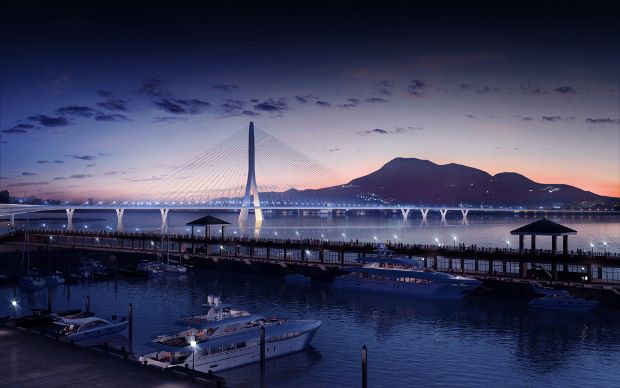 This new proposal looks equally ground breaking, though let's hope Danjiang Bridge doesn't suffer the same fate as Sou Fujimoto's fantastical Taiwan Tower, which was conceived as the city's answer to the Eiffel Tower. The mayor of the city of Taichung put that project – whose budget was reported to have doubled - on ice earlier this year, due to safety issues. The price for the construction of ZHA's Taipei bridge is reported to be $250m.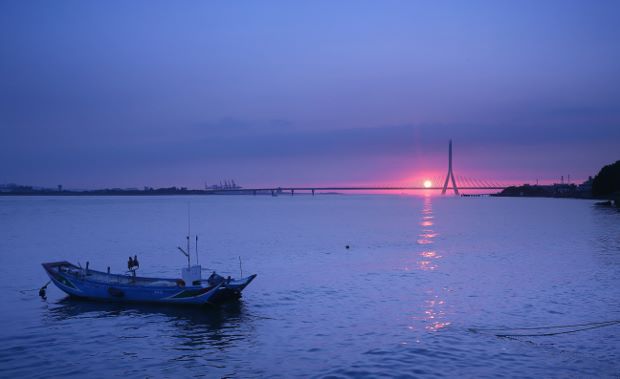 For more innovative new architectural projects around the world take a look at our Architizer: A+ Awards 2015 book; and for more equally great concrete creations, try this book.