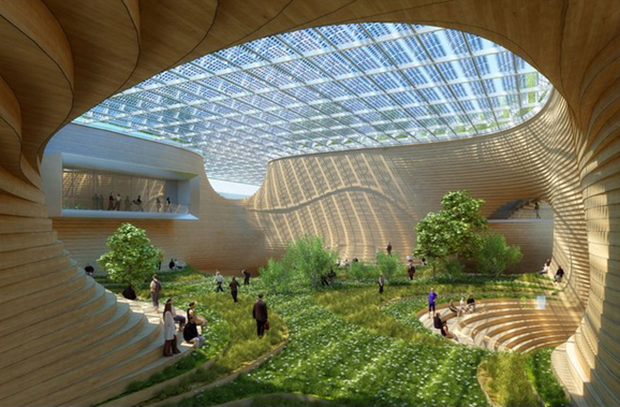 New shopping mall resembles a flower display
Vincent Callebaut's latest development aims to up the feel good factor - good for consumers and retailers
Mount Li is a holy mountain and a popular tourist destination in Jiangxi province, on the southern bank of the Yangtze River, around 800 km west of Shanghai. Roughly 10 million visitors come to the region annually to take in its verdant views, as well as its architecture; during the 19th century US and European missionaries built their villas here.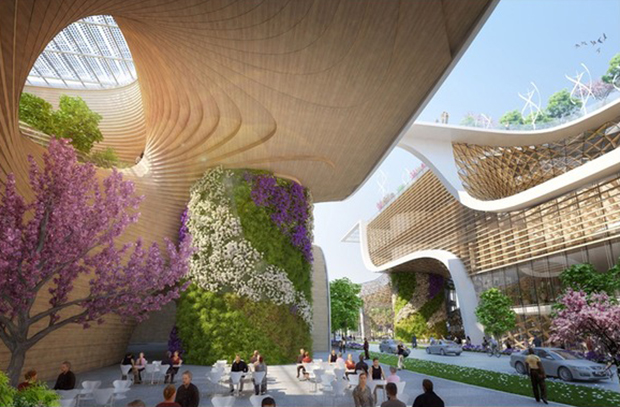 However, Mount Li also lies at the centre of an increasingly congested, fast-urbanising region of the country. Chinese developers Hua Yan Group hope to ease a little of the demographic pressure here, with its Mount Lu Estate of World Architecture or MOLEWA township proposal, which aims to satisfy both visitors and residents, by building on the regions' existing attractions.
To this end Hua Yan have an international architecture competition to design elements of MOLEWA, and awarded an honorary mention to Vincent Callebaut Architectures in Paris, for its Wooden Orchids project.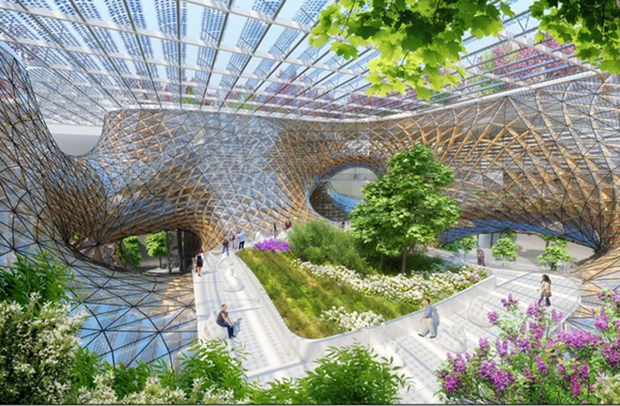 This 'green' shopping centre resembles a vast greenhouse. Echoing recent structures such as Wilkinson Eyre's Marina by the Bay in Singapore, or Shigeru Ban's Mount Fuji Shizuoka Airport, the prefabricated wooden structures are intended to emulate orchid petals; the form is repeated six times, with footbridges built to connect each unit.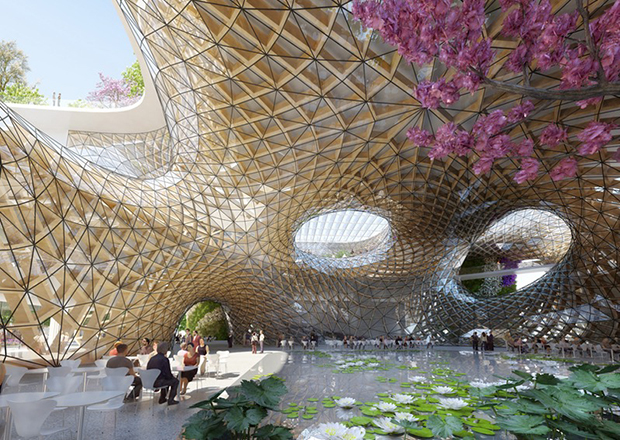 The roof undulates, allowing visitors a view from one area to the next. The result is a light and airy environment a million miles away in aesthetic terms from the standard shopping mall 'box'.
Along with shops, the Wooden Orchids would house cinemas, restaurants a library and gym, and plenty of sustainable architectural elements, including lots of flower beds; and with its bicycle lanes, blooms and biomorphic forms, it certainly looks like the kind of place where both human and plant life can continue to flourish.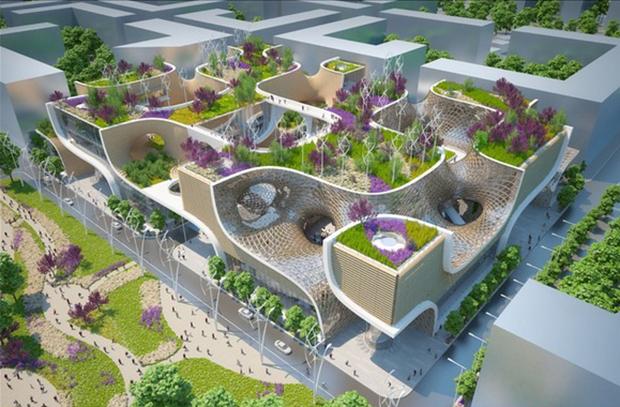 For more progressive, new building projects sign up for a free trial of the Phaidon Atlas, our peerless online resource.