A+ Architecture – The Three Cusps Chalet
This Portuguese renovation from our Architizer A+Awards book combines local styles with a Brazilian influence
Followers of Phaidon.com will know that we launched our new book, Architizer A+ Awards 2015, at a gala awards ceremony hosted by the great architecture website Architizer in New York a couple of weeks back. To celebrate its publication we're bringing you some of the most exciting projects from the book over the coming weeks. Today we're looking at one of the more innovative restoration works in this new title.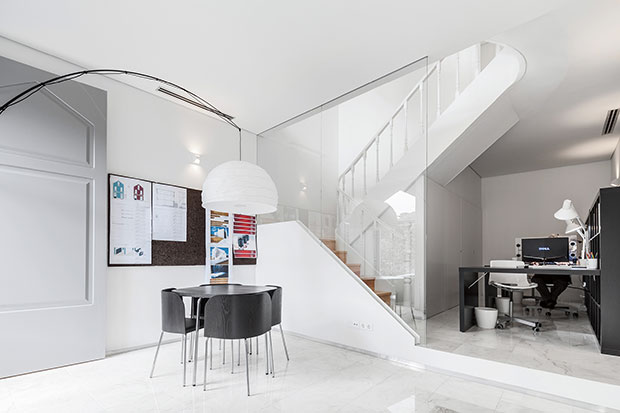 The Three Cusps Chalet in Braga, northwestern Portugal, goes against the current trend for refurbishment projects that consist of the demolition of a historic building, while retaining a hollow facade in front of a contemporary construction. Perhaps this is because The Three Cusps Chalet is a very peculiar building. It documents the region's history of diaspora, combining typical 19th-century Portuguese architecture and urban design with an alpine influence brought by an emigration wave of rich Portuguese returning from Brazil in the 1800s.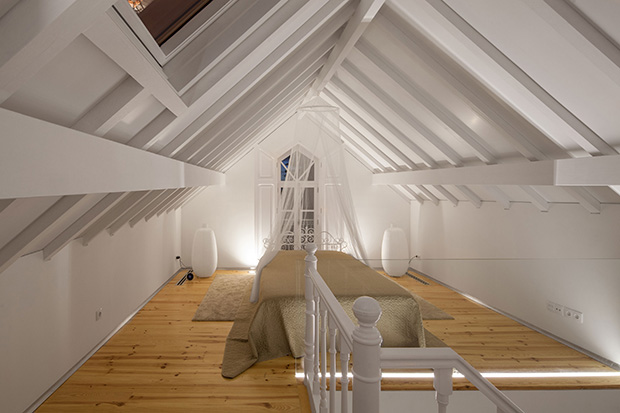 The building was conceived as an annex serving the small adjacent palace that sits at the heart of both the Roman and Medieval walls of Braga. It is a sunny building with two fronts, one facing the street to the west and the other facing a delightful block interior plaza to the east. The building's identity has been lost over 120 years of small, unqualified interventions, closing it to the street and to the light. The facade was equally adulterated, including additions of modern aluminum window frames and exterior shade head boxes, changing the building's scale, detail, and original atmosphere. The goal of this design was to clarify the building's spaces and functions, return the building to its original image, and simultaneously make it fit for today's way of living.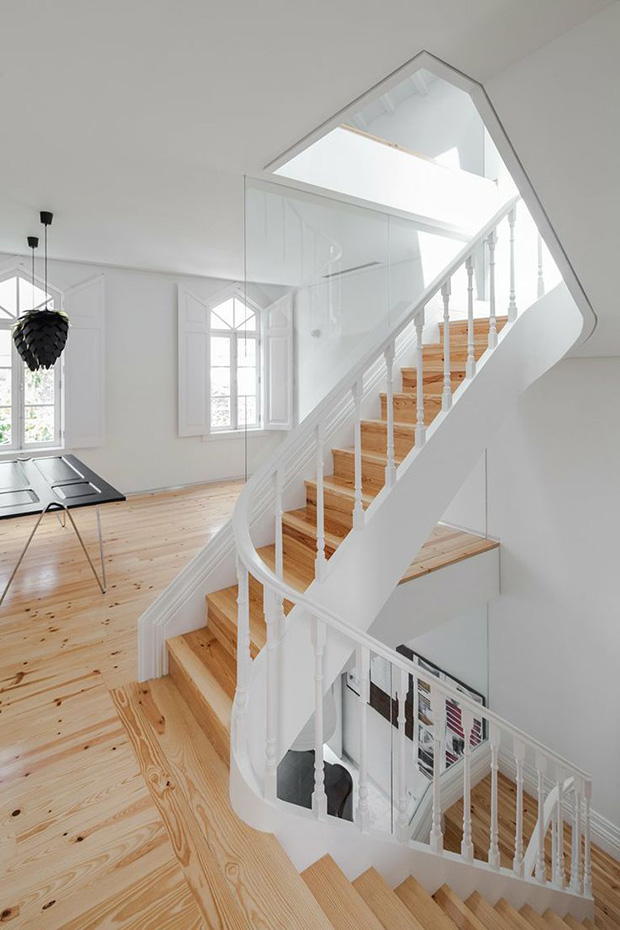 It's a tough brief, but the local firm Tiago do Vale Arquitectos certainly met it in this elegant, contemporary building. There are 100 great projects like this featured in Architizer A+Awards 2015 and we'll be bringing you a good few of our favourites over the coming weeks. But if you're already convinced you can go ahead and purchase it here.