The skyscraper that aims to open up Africa
Could the Casablanca Finance City Tower by Morphosis prove to be the beginning of a beautiful friendship?
Film lovers might picture Casablanca as dusky, romantic backwater. Yet the Moroccan city is now one of the largest and most important commercial centres in Africa. So it is perhaps apt that the US firm Morphosis is building its first African development on an old airfield – not entirely unlike the one where Humphrey Bogart bid goodbye to Ingrid Bergman in the 1942 film – to the southwest of the city.
The Casablanca Finance City Tower will, hope its developers, lure additional international business to the region. Casablanca wants to expand "its historical role as the gateway to the continent" by opening "untapped markets in francophone Africa to international investment" say the architects.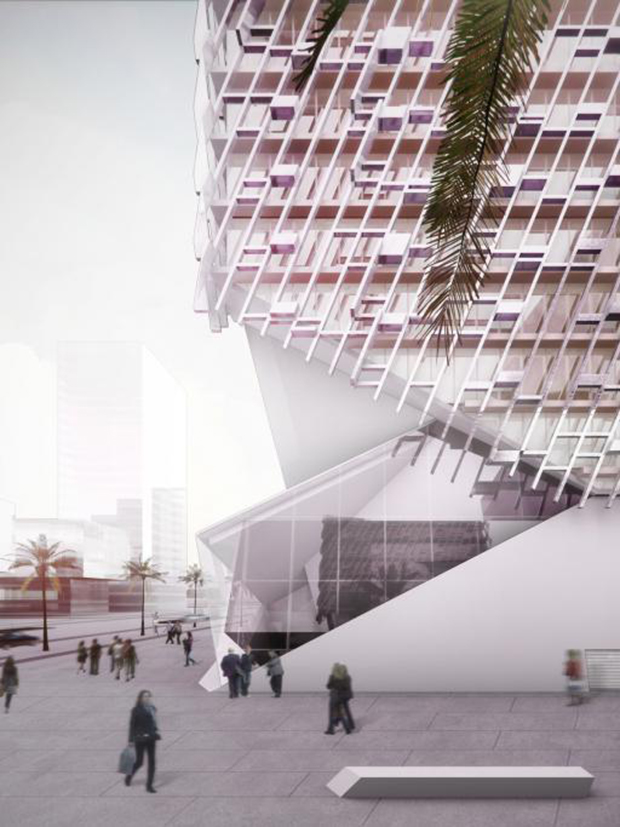 The building is part of the new the Casablanca Finance City, which will have its own special economic regulations in place, in order to draw in global firms. The Los Angeles- and New York-based practice has the honour of building the first tower in the new district, and the architects are aware of their responsibility. The Casablanca Finance City Tower will "symbolise Morocco's vision for the future and set precedents in building performance, scale, and style for a city that does not yet exist", they say.
In order to do this the architects have focussed on the structure's impact at sky level and street level. The tapered crown gives it a regal stance, and "by mirroring this apex downward" into an inverted double crown, founder and Pritzker Prize-winner Thom Mayne and his staff want to create a distinctive public space at ground level. The desert sun will be kept at bay by the brise soleil system wrapping the building.
The Casablanca Finance City Tower may be setting itself up to be an icon, but it will be up against some stiff – or at least tall – local competition. A 540-m-high, 114-storey skyscraper is also planned for the city, which with those credentials will make it Africa's tallest building. But size isn't everything, as every designer of lofty towers should know.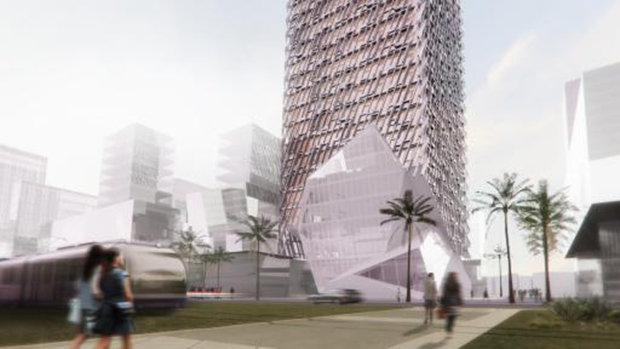 For more equally brilliant architectural developments, take a look at our new book, Architizer A+Awards 2015; for more on innovative architecture on a smaller scale, get Jutaku.