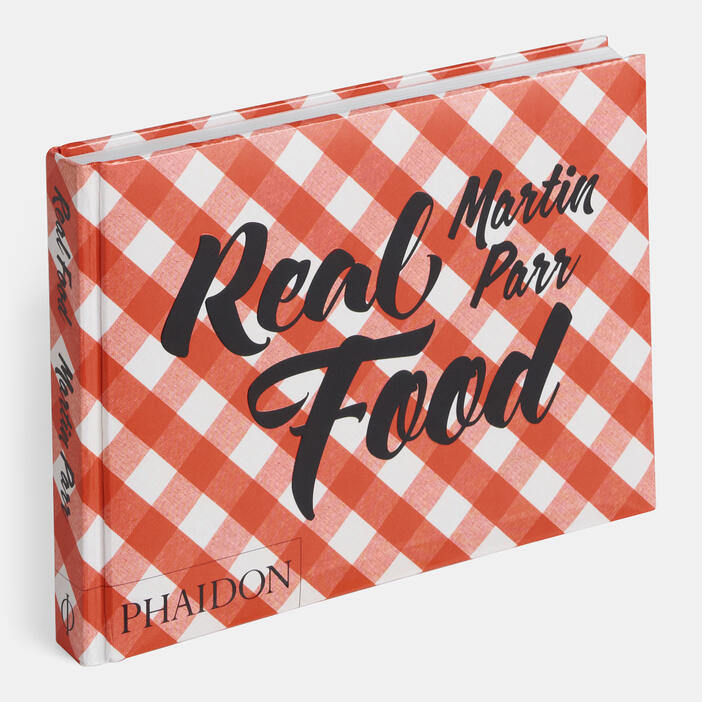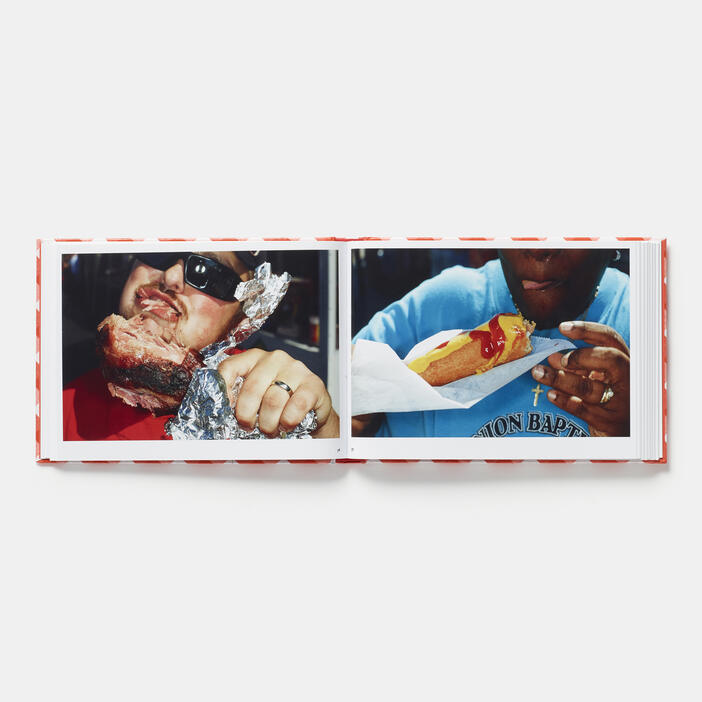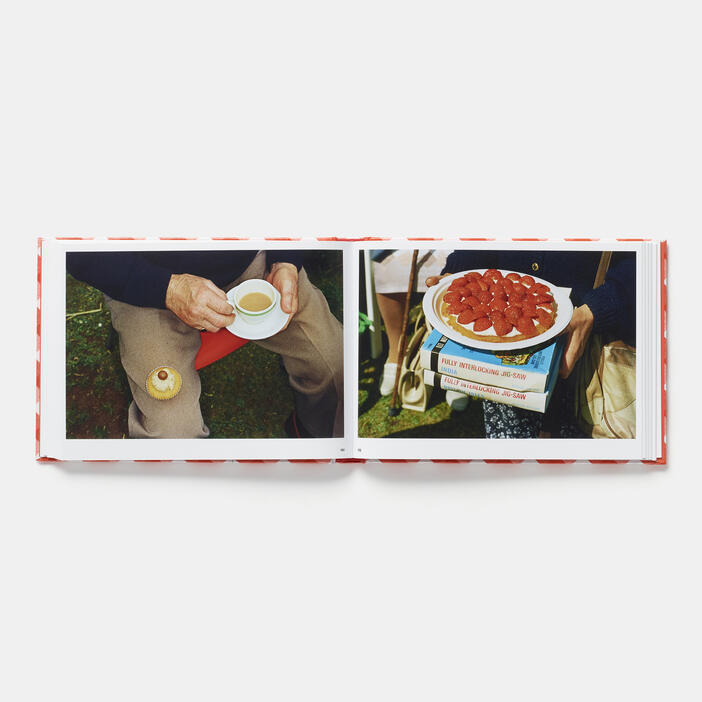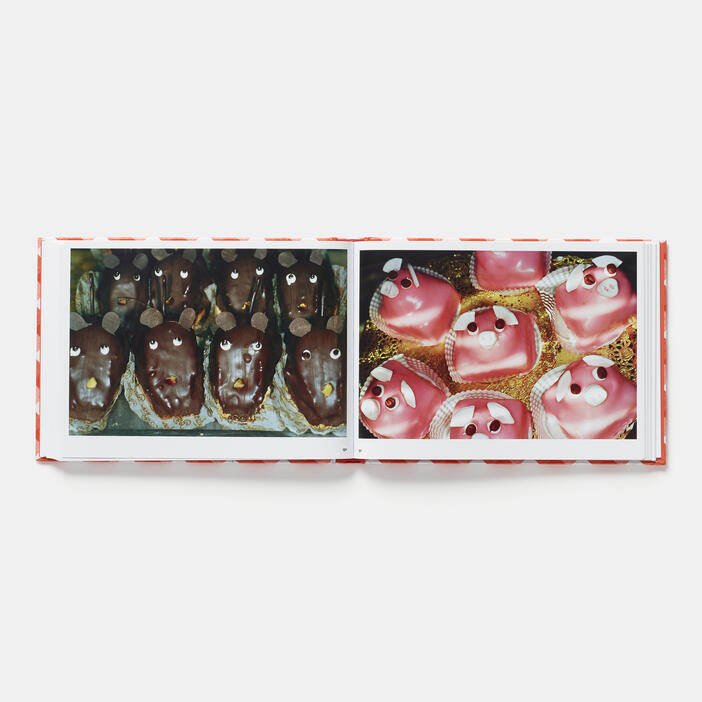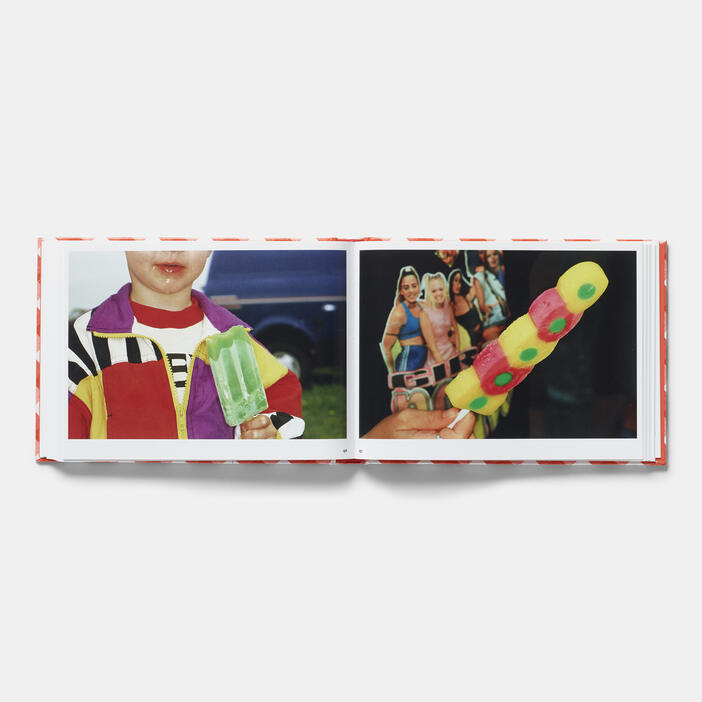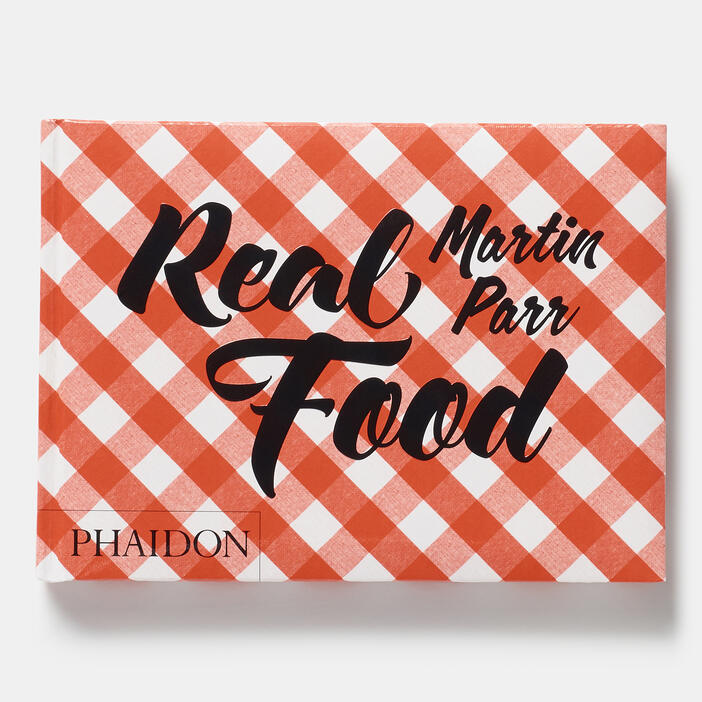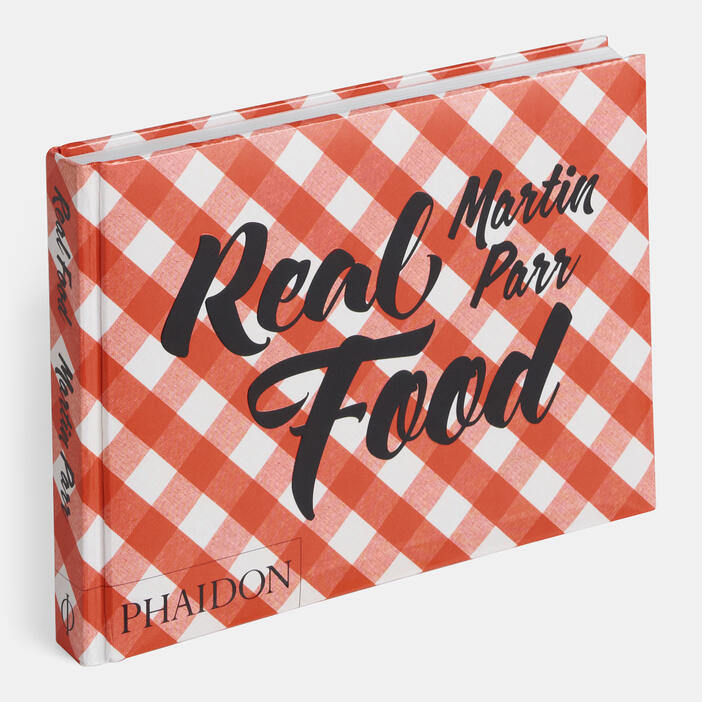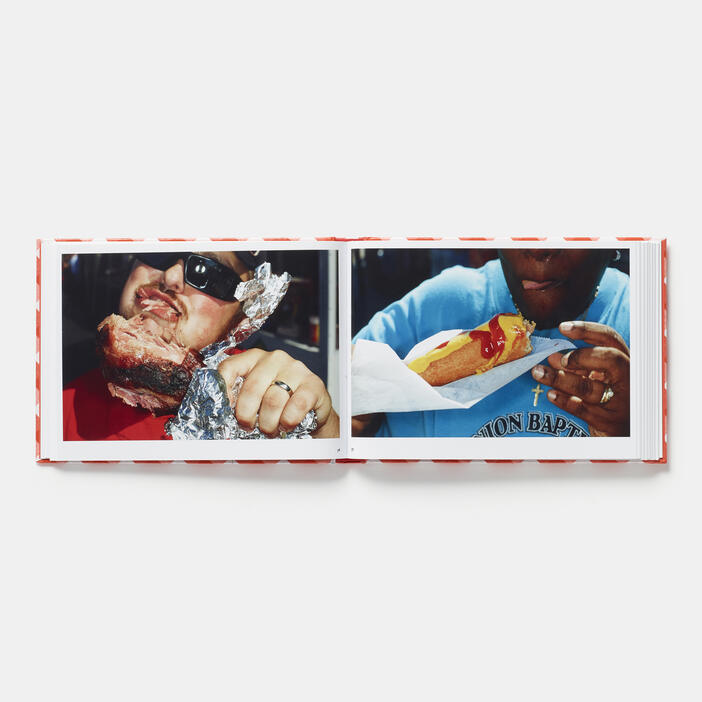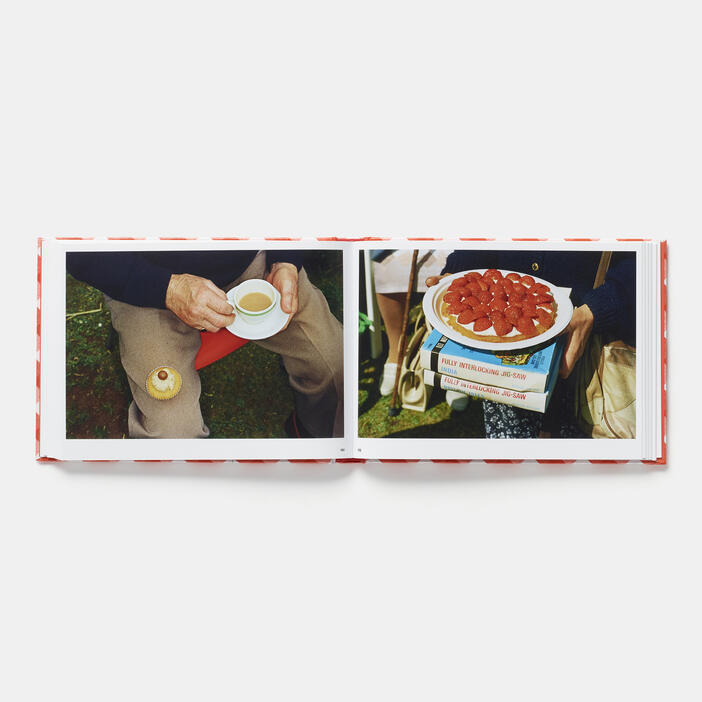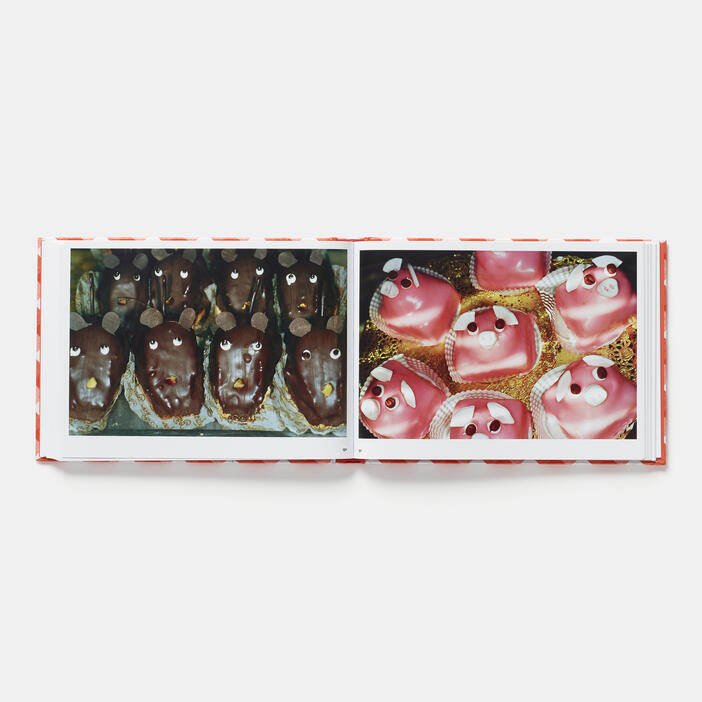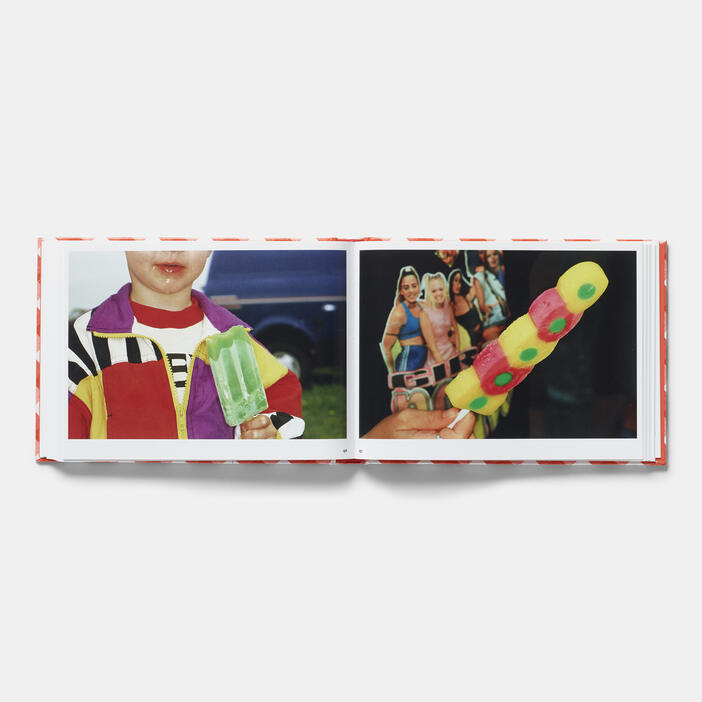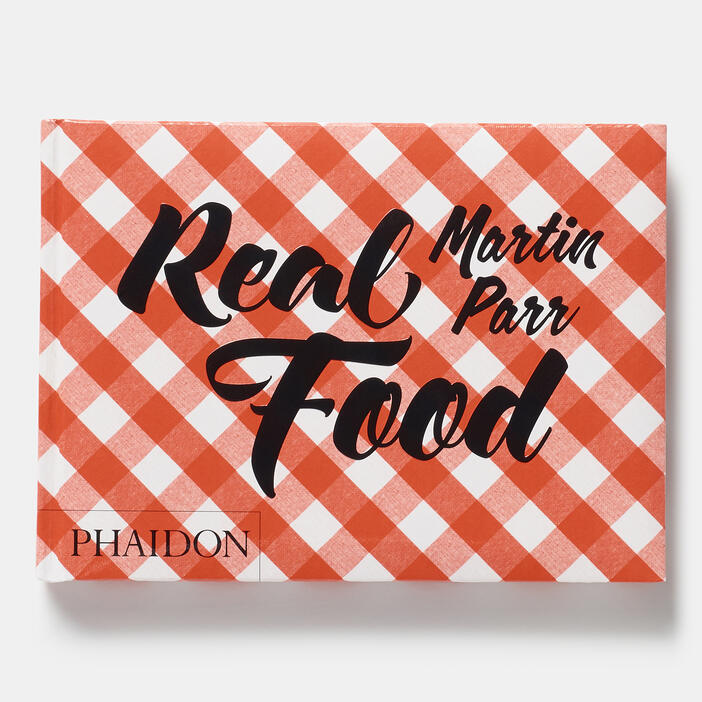 Real Food
Price AUD$29.95 Price CAD$29.95 Price £14.95 Price T24.95 Price USD$24.95 Price €19.95
A fun collection of Martin Parr's food pictures, which documents the simple notion that 'we are what we eat'.
Real Food celebrates all things food through the eyes of the renowned British photographer Martin Parr - a kaleidoscope of foods the world over, from hot dogs to sticky buns and langoustine to lemon meringue pie.
Featuring photographs taken throughout Martin Parr's prolific career to-date, Real Food will comprise the very best of Parr's iconic imagery - a collection of close-up food shots, in typical garish colour, taken by Parr throughout his travels across the world.
Introduced with an essay by Fergus Henderson, British chef and founder of the restaurant St John's in London, which considers Parr's photographs in the context of global cuisine, and Parr's fascination with the social aspect of food that is at the heart of these photographs.
Specifications:
Format: Hardback
Size: 150 × 210 mm (5 7/8 × 8 1/4 in)
Pages: 208 pp
Illustrations: 250 illustrations
ISBN: 9780714871035
The work of Martin Parr bridges the divide between art and documentary photography. His studies of the idiosyncrasies of mass culture and consumerism around the world, his innovative imagery and his prolific output have placed him firmly at the forefront of contemporary art. A member of the international photo agency Magnum, Parr is an avid collector of books and a world authority on the photobook.
Fergus Henderson is a British chef and cookbook author, who opened London's St. John restaurant in 1994, and later St. John Bread and Wine, to wide critical acclaim. He is well known for his simple, pared down cooking and his philosophy of 'nose-to-tail eating', also the name of his first cookbook.
"[U]nflinching, sardonic, edgy... direct, sometimes harsh and almost always funny." —Washington Post Online
"Martin Parr's glorious photos of bad food won't make you hungry. They might even nauseate you. But you won't be able to look away. His new book, with the wry title Real Food, is gut-busting celebration of everything your mother would never let you eat." —Wired Online
"Martin Parr's Real Food is an eye-opening and excellent commentary on the world of food photography." —The Phoblographer
"There is still a silent majority in this country who favour a Jammie Dodger over a chia seed pudding, thanks very much." —The Guardian
"It's a gastronomic joy to flick through the saturated pages and the photographer's images have been deliciously paired together, creating a dialogue within the wordless book." —Itsnicethat.com
"Garish and outlandish, refined and processed grub shot over the past 25 years." —Jocks and Nerds
"Martin's foodie photographs are a bit less flattering - and much more revealing." —TheSun.co.uk
"It's a lot less glamorous than what you might see on Instagram." —BusinessInsider.com
"It might not have you smacking your lips as much as a flick through Nigella's latest, but we can all agree that is certainly more fun." —Refinery29
"Food is [Parr's] focus here and it's a good subject on which he can go full-Parr." —Monocle
"Tired of food photos on Instagram? Take a look at these real pics from a master photographer." —The Indian Express
"You can keep your smashed avocados on artisanal bread, photographer Martin Parr's new book pays tribute to real food." —Esquire
"This book is by turns sweet and sardonic with a must-read forward by chef Fergus Henderson." —Delicious
"A terrific introduction from St John's Fergus Henderson." —Observer Food Monthly
"This is a book I devoured." —Bloomberg.com
"Irrepressibly naughty and tongue-in-cheek." —Somethingaboutmagazine.com
"Martin Parr's hard-flashed, bright and colorful but totally inedible food photos... Keep you coming back for seconds." —Bon Appetit
"Martin Parr's collection of food snapshots shows off his uncanny ability to mix pleasure and horror." —CityLab
"Parr celebrates a democratic kind of authenticity in food." —PDN
"Everyday meals are transformed into witty photographs." —Red
"You'll never look at a hot dog the same way again." —AnOthermag.com
"Garish and at times gross, the saturated shots portray cuisine in a fashion only Martin can accomplish." —ItsNiceThat.com
"A kaleidoscopic view [...] hotdogs, buns, pies, you name it... It's appropriate to treat the book as documentary project... It fits perfectly into Parr's habit of finding the everyday items of a culture that speak volumes about the politics and culture surrounding them."—Amateur Photographer