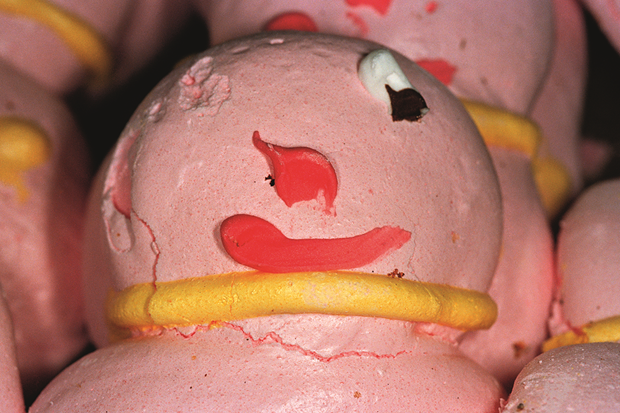 Martin Parr talks about Real Food
The photographer on his new food photos book, Magnum's future and which actor he'd (not) like to play him on TV
Last week we caught up with the legendary Magnum photography Martin Parr to talk about his great new book, Real Food. It's a collection of 250 photos of food he's shot on his global travels. Some of it is rather tasty looking, but a good deal of it you wouldn't put near your facial orifice if it was the last carb in the kitchen. Yet Parr, as he always does, manages to invest even the most repellent image with a strange, compelling pull.
There's also a rather fetching geometry to some of the pictures. Others, lit by the harsh glare of the photographer's trademark ring flash, are incredibly textural and, yes, colourful. We began by asking him how it all came about.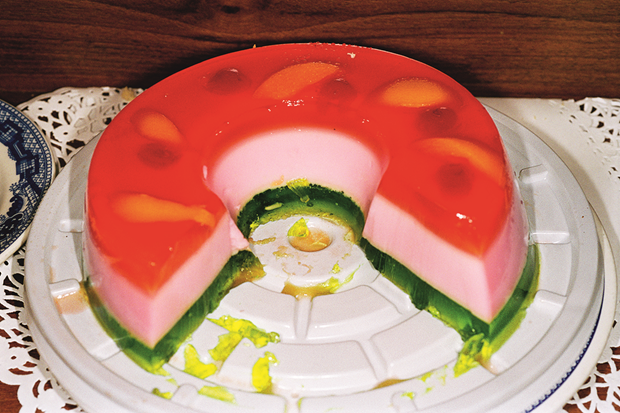 "Over the years I've done a lot of food pictures and this came up as a concept and idea and it seemed to work. I'm showing food as I find it which is different to how it's usually shown in magazines - which is beautifully photographed. We're constantly surrounded by food that looks great but this is how real food looks.
"You go to a supermarket and when you open up the pretty packaging and look at what's inside . . . well, the two are very often different. It's a fundamental lie that we're sold all the time. So this book is a kind of fight back. It's saying that actually we don't all surround ourselves with food that looks like it's been shot from the pages of a food magazine. Normal food is quite different."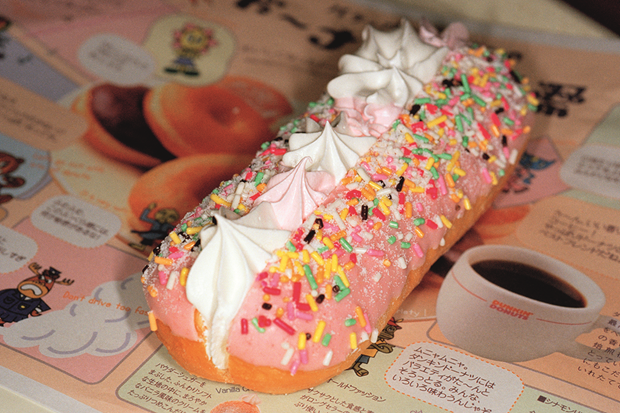 Parr's choice of foodstuff is very democratic "From junk all the way to posh," as he puts it. Parr loves this uptown downtown worldview. The labels on the two jars of teabags in his London studio kitchen mirror the terminology, one reading 'posh' the other 'peasant'. It's a microcosm of Parr World itself.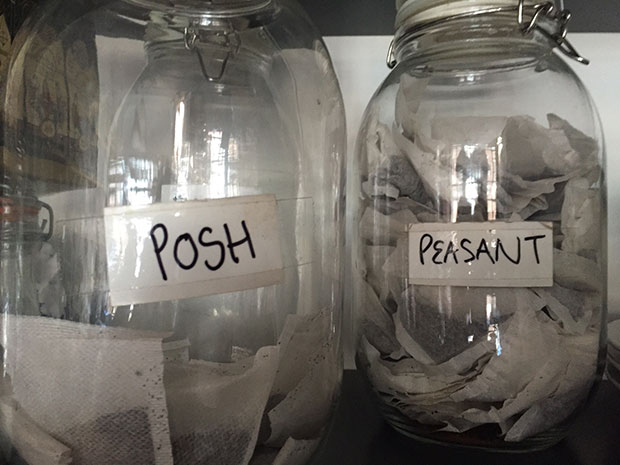 As ever, the photos in Real Food are inspired by the hundreds and thousands that have passed in front of his eyes as editor of Phaidon's Photobook: A History Volumes 1, 2 and 3 series and in his day-to-day work as Presdient of the Magnum Photo Agency.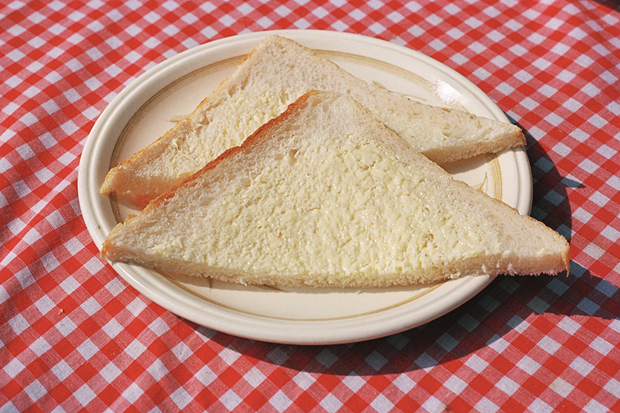 "There are a lot of great photobooks from the 60s and 70s depicting food. So some of the language and colour in Real Food is inspired by what I find, especially when I go to places like eastern Europe and Russia where the food tends to be a bit more dingy or brightly coloured. Actually, Communist food looks pretty interesting, certainly more interesting than it is to taste!"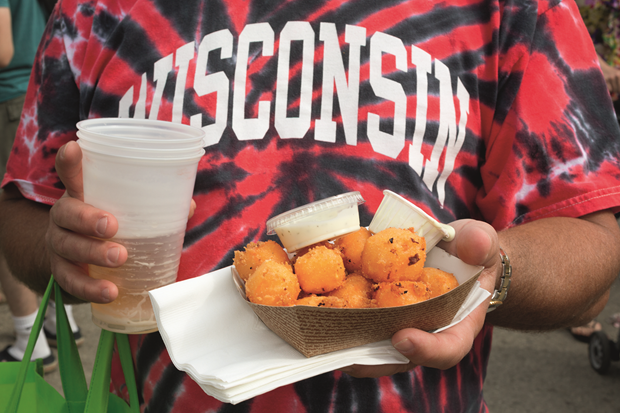 Despite his enviable photographic knowledge and pedigree Parr has always been quick and persistent in dispelling over intellectualisation of his own work, particularly the judicious editing process: "If it's a good photo it gets in," he says. "It's really that simple. You can't over intellectualise this, it's very simple and straight forward. It is what it is."
That said a prodigious amount of work has gone into the making of the book - from its Fifties diner table plastic squidgy cover to the cleverly curated choice of pictures within, not to mention Fergus (St. John) Henderson's poignant, occasionally hilarious foreword. It's not just a load of colour saturated sausages on sticks or E Numbers by Number. Indeed, in tandem with his move from film to digital in 2008, Parr says the brashness of his earlier work has calmed down further with age.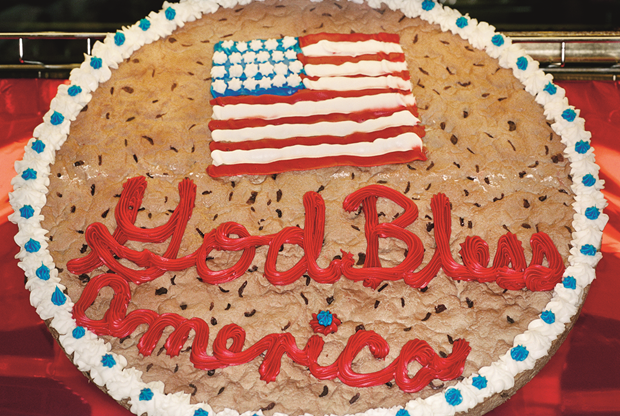 "Film had a super saturation – so the photos have calmed down a bit. A digital palette is different. It's less saturated. Flash gives it a saturated feel anyway. I don't want to push it I'm quite happy for it to calm down a bit as I get older."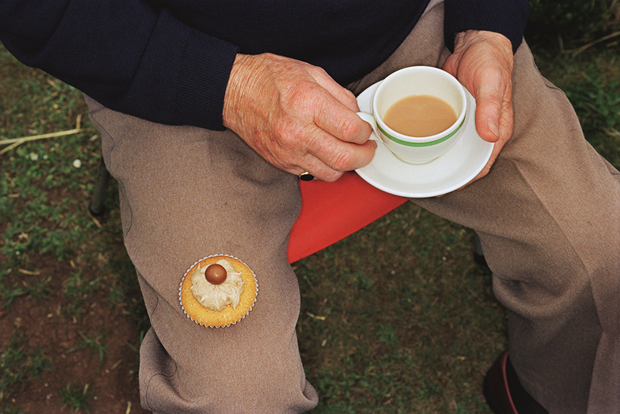 Similarly, his work at Magnum Photos, he says, these days involves a bit more restructuring than mentoring. "Like all companies, we have to adopt to the marketplace and the changing trends so that's all part of the challenge of how to make Magnum more sustainable. We're trying to restructure and modernise, but all companies have to do that." The company will launch a business to consumer offering this year and it's just signed off on a TV series to be made about its early days by the makers of Downton Abbey.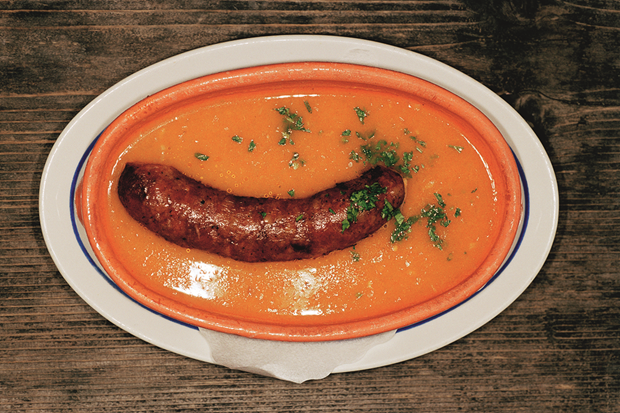 "It's in development now. I think they've signed off on the first four series. So it's currently being written. Beyond Carnival, the makers, we don't know who else will be involved. There's a lot of interest though. It's the really early days of Magnum – about the founders. But if it's a success it may go into further series."
In which case who, we wondered, who would he like to play himself? Clooney? Pitt? Jim Broadbent maybe? "Oh well that would be a long way off! I haven't thought about that and I've no idea!"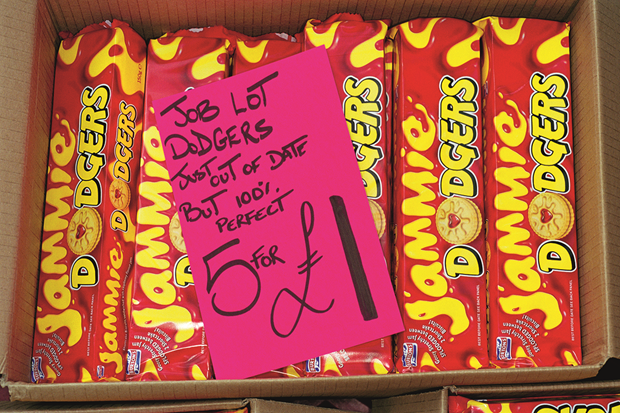 Martin Parr's new book Real Food is here; Check out three great limited edition prints here, and for the Photobook: A History Volumes 1, 2 and 3, go here.