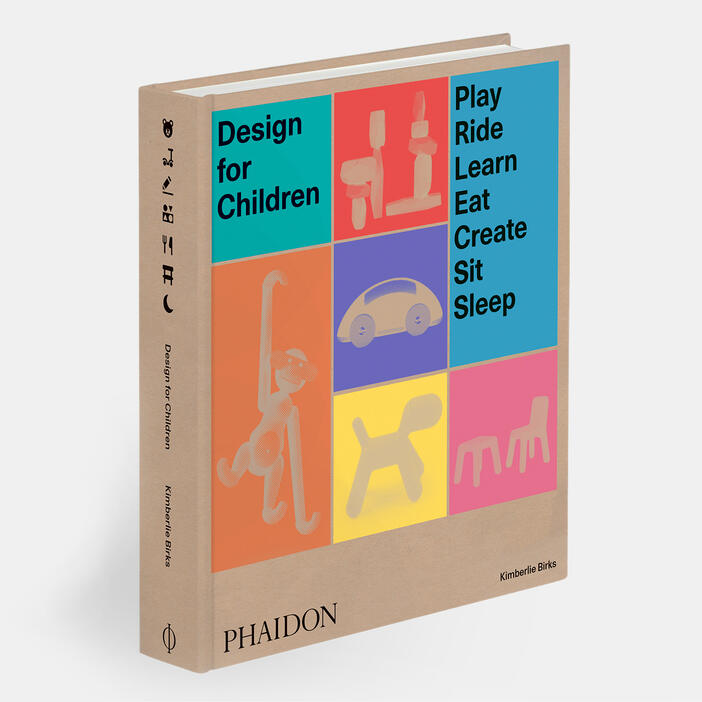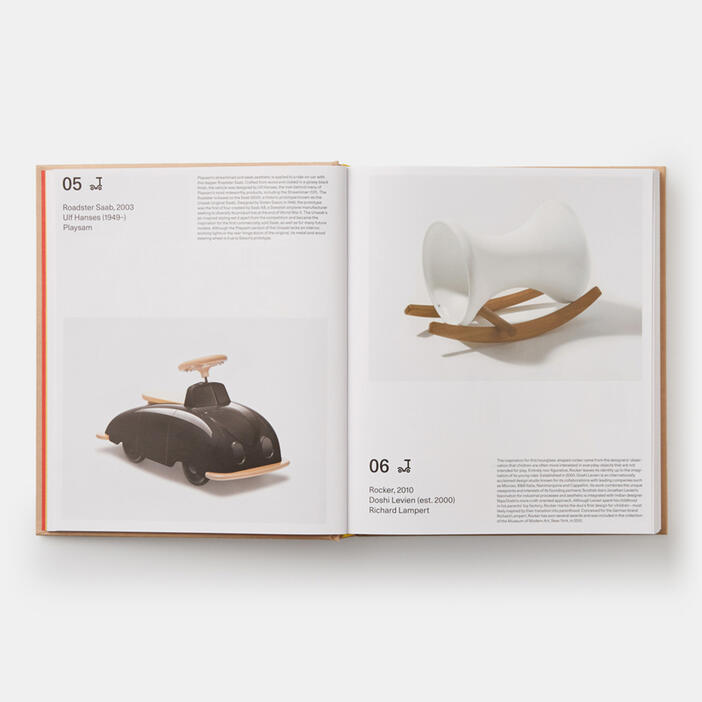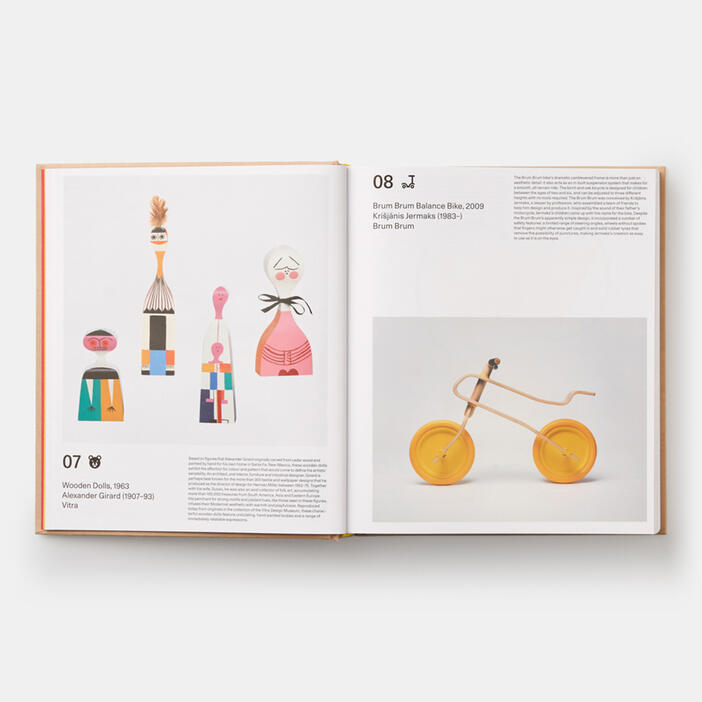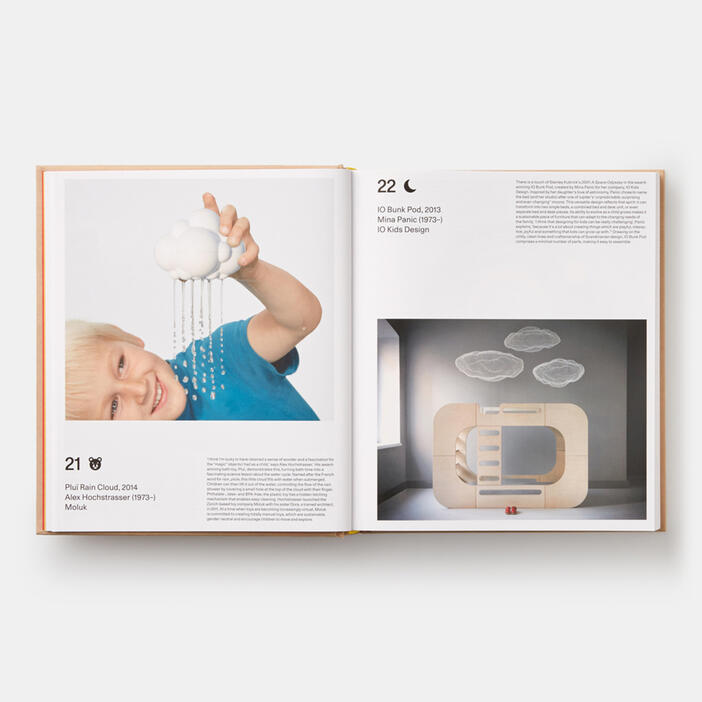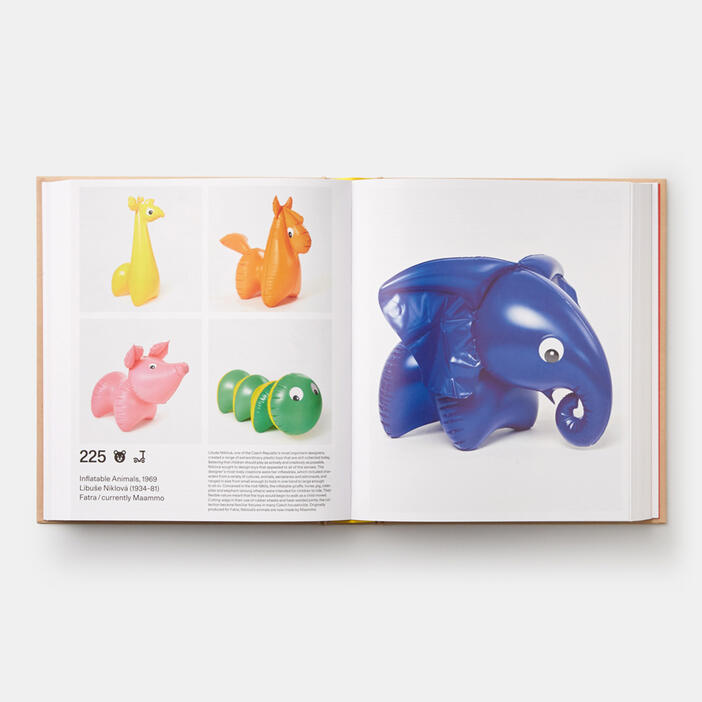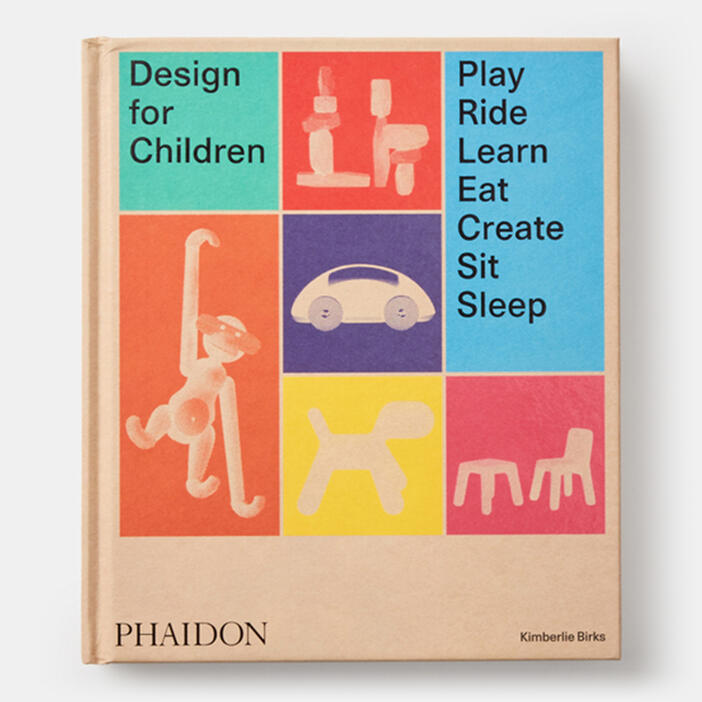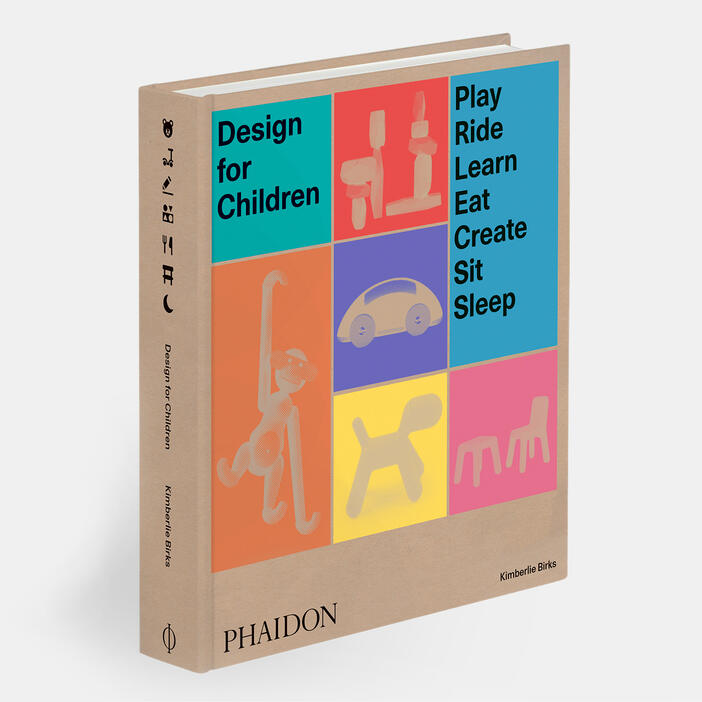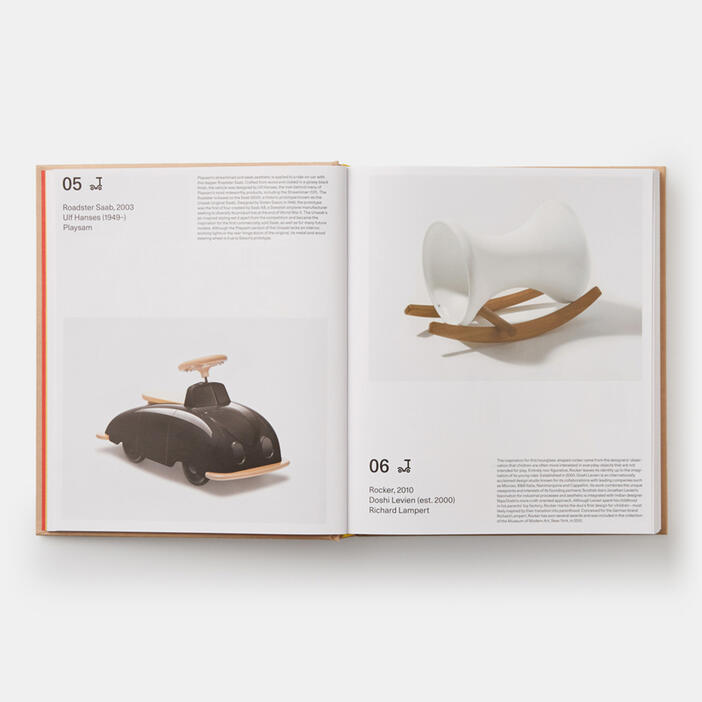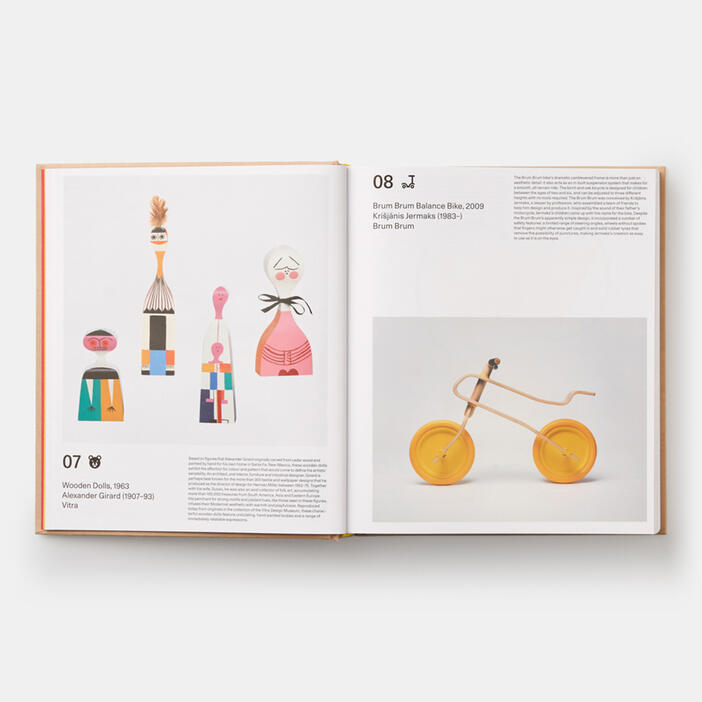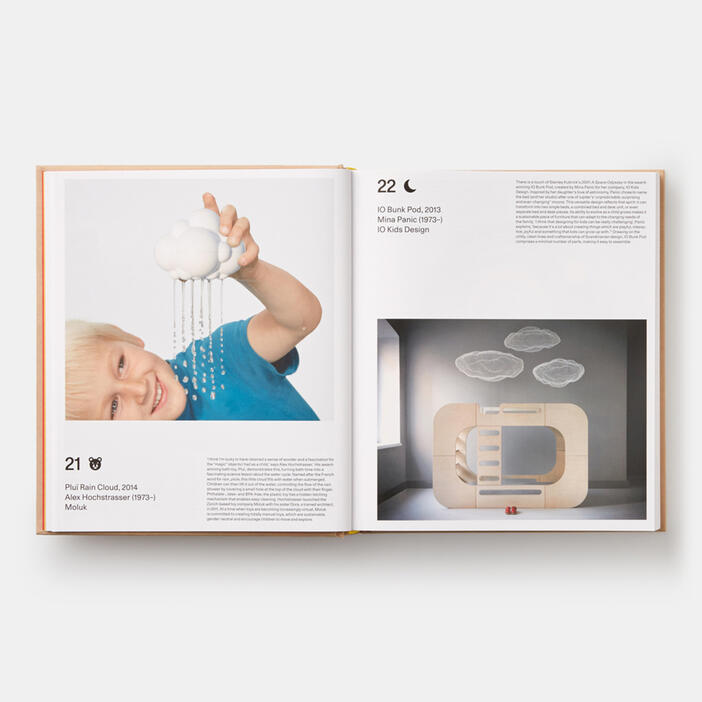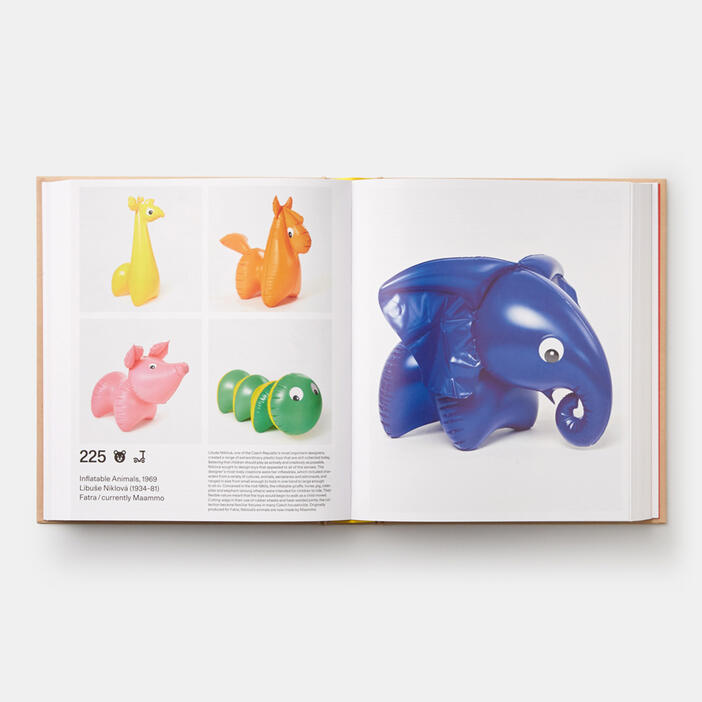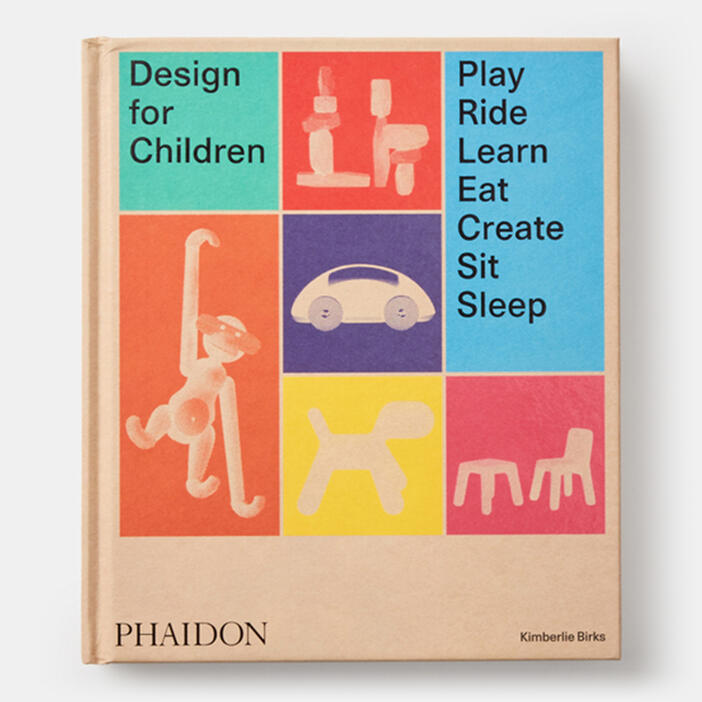 Design for Children: Play, Ride, Learn, Eat, Create, Sit, Sleep
Price AUD$79.95 Price CAD$79.95 Price £39.95 Price €49.95 Price USD$59.95 Price T59.95
A comprehensive, genre-defining survey of children's product and furniture design from Bauhaus to today
Design for Children, a must-have book for all style-conscious and design-savvy readers, documents the evolution of design for babies, toddlers, and beyond. The book spotlights more than 450 beautiful, creative, stylish, and clever examples of designs created exclusively for kids - from toys, furniture, and tableware, to textiles, lights, and vehicles.
Contemporary superstars and twentieth-century masters, including Philippe Starck, Nendo, Marc Newson, Piero Lissoni, Kengo Kuma, and Marcel Wanders, are showcased.
Specifications:
Format: Hardback
Size: 245 × 210 mm (9 5/8 × 8 1/4 in)
Pages: 536 pp
Illustrations: 650 illustrations
ISBN: 9780714875194
Kimberlie Birks is a New York-based design writer and editor. Born in Montreal, she studied art history at Brown University and design criticism at the School of Visual Arts, where she wrote a graduate thesis on playground design. Her writing has featured in Dwell, Domus, Metropolis, and Azure.
"For older, design-savvy and style-conscious kids or those interested in product, lighting and furniture design."—City Kids
"At a time when the market for well-made, innovative objects for children is undergoing a transformative, and global explosion, Design for Children documents the evolution of craftsmanship, exceptional production and modern aesthetics throughout this increasingly important field of design."—AbsolutelyMama.co.uk
"Catalogues 450 of the most enduring designs created exclusively for children."—Western Living Magazine
"Elegant, radical, fun: Children's toys that even adults will cherish."—CNN Style
"Design for Children outlines the history of children's design through seven categories: Play, Ride, Learn, Eat, Create, Sit, and Sleep. By spotlighting more than 450 designs created exclusively for children (toys, furniture, tableware, textiles, lights, vehicles, and more) this book thoroughly explores the benefit of thoughtful child-centric design."—Metropolis Online
"A 536-page history lesson on child-oriented design... Preserve[s] the timeless designs of yesteryear and promote[s] the quality ones that still exist today."—Cool Hunting
"Gorgeous."—Fortune
"[A] vibrant compendium."—Financial Times
"Oodles of creations... Should excite design-conscious parents."—Totally Dublin (Ireland)
"This book is a perfect reminder of the joy of the season, featuring more than 450 of the most creative and clever designs for kids. With toys dating back nearly a century, the book is bound to bring back childhood memories."—Azure Magazine Online
"Everything wonderful designed for kids over the past 100 years, in a book one can't help but wish were a catalog."—Curbed
"A delightful encyclopedia of childhood toys and objects that shaped us. Props for including non-Western toys."—Quartz