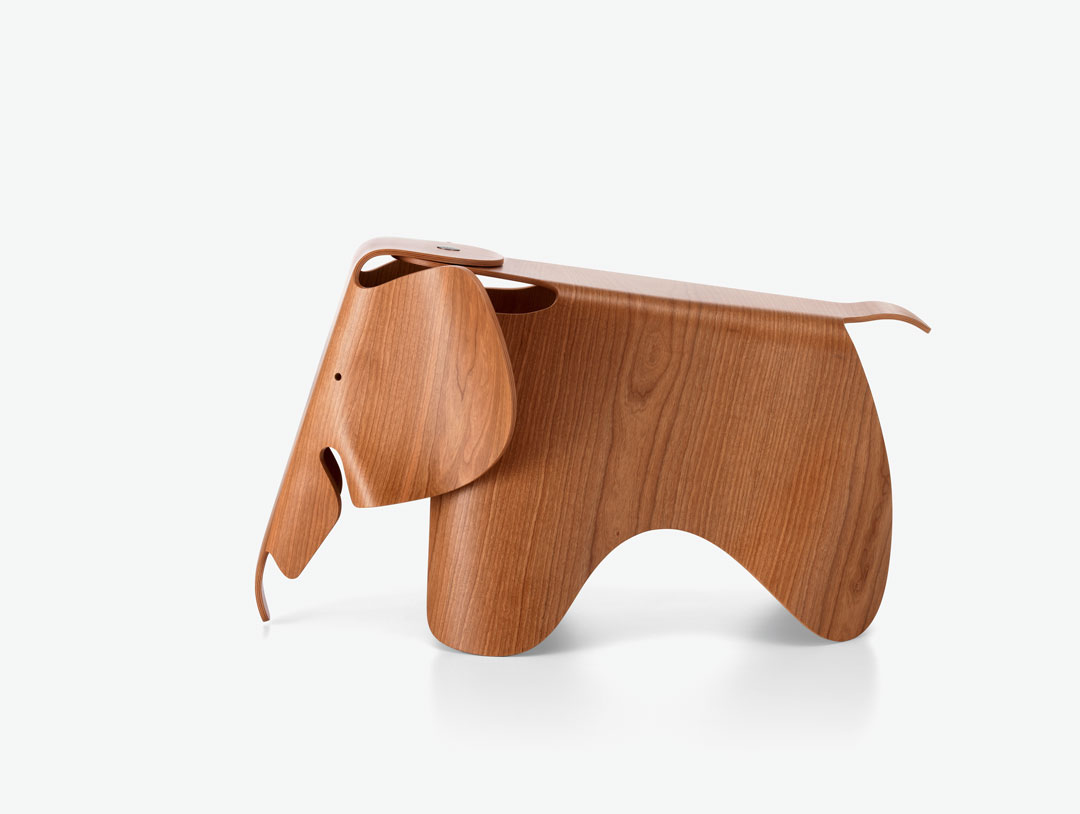 Cool Designs for Cultured Kids – The Eames Elephant
This pint-sized pachyderm was created for Charles and Ray's offspring but is now available to all cultured kids
Charles Eames was one designer who understood the importance of goofing off. "Toys and games," he once said, "are the preludes to serious ideas." Indeed, sometimes the playful stuff preceded more adult products too, as Kimberlie Birks notes in her new book Design for Children.
"The Eameses' 1944 collaboration with Evans Products Company produced a run of 5,000 children's chairs, stools and tables marking their first attempt to fabricate their three dimensional plywood furniture in larger quantities," she notes, "and as such, paving the way for their later plywood lounge chairs for adults."
However, the Eameses' plywood work – which had been put to good use doing World War II, supplying leg splints for the US forces – was used to service more personal ends, in 1945, creating this playful wooden animal for their child.
"The Eameses produced two early prototypes of Elephant, giving one to their teenage daughter, Lucia," writes Birks. "Unfortunately, due to a challenging fabrication process, the design was deemed not suitable for commercial production."
Thankfully, manufacturing advances has brought this little beast back to life. "In celebration of what would have been Charles Eames's 100th birthday, however, Vitra revived the character in 2007, producing it both in plywood and, later, in colourful moulded plastic."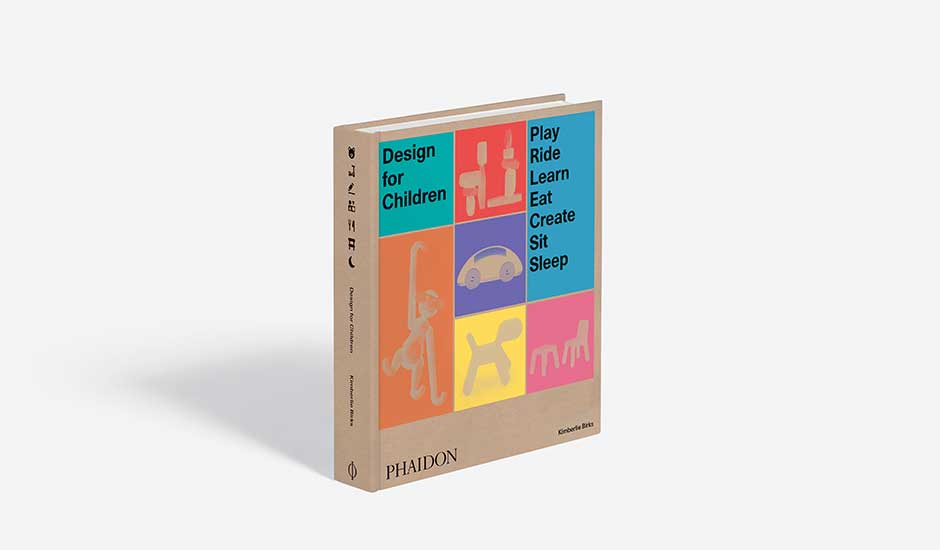 "The perfect size for toddlers to ride, this creature's friendly eyes and pet-like proportions suggest that it doesn't need much taming."
Keen to find out more about children's product and furniture design? Then buy a copy of Design for Children here. Birks is a New York-based design writer and editor who studied art history at Brown University and design criticism at the School of Visual Arts, where she wrote a graduate thesis on playground design.