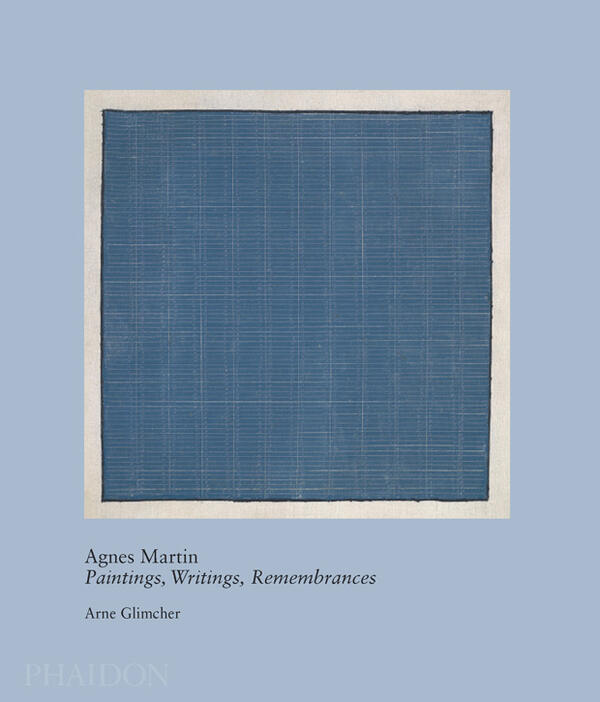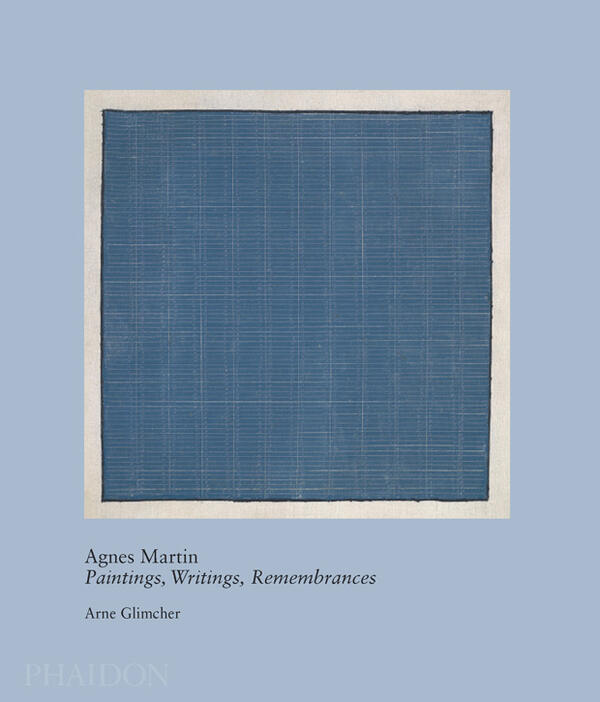 Agnes Martin: Paintings, Writings, Remembrances
Agnes Martin, Paintings, Writings, Remembrances by Arne Glimcher is a beautiful collection of the artist's most important art works, illuminated by her own notes and writings. Martin's writings are fascinatingly direct in explaining her philosophies on art and on the themes of life that inspire her paintings and drawings, and facsimilies presenting her words in her own handwriting intimately convey her thoughts. More than 150 of Martin's paintings present the full extent of her artistic career, and her own words explain how they were inspired by ideas on love, joy, beauty, humility, solitude, perfection, 'freedom from the cares of this world', destiny and the nature of existence. The artist's works and writings are here introduced by art dealer and film director, Arne Glimcher, who represented the artist for most of her career and was good friend. He opens the book with reminiscences of working with Martin and how her art developed during her life, and later in the book are notes on visits he made to Martin's studio and home in New Mexico. With beautifully accurate reproductions of Martin's works, and foldouts to show her series as groups, as well as the comprehensive presentation of works and writings, this luxurious book is unprecedented: a uniquely full and intimate celebration of the artist.
Specifications:
Format: Hardback
Size: 290 × 250 mm (11 3/8 × 9 7/8 in)
Pages: 364 pp
Illustrations: 220 illustrations
ISBN: 9780714859965
In 1960 Arne Glimcher founded The Pace Gallery in Boston, and in 1963 moved the gallery to New York, becoming one of the world's most influential art dealers. He has worked with many major artists during his career, including Pablo Picasso, Ad Reinhardt, Alexander Calder, Jean Dubuffet and Robert Rauschenberg, as well as Agnes Martin. Glimcher managed the exhibitions and sales of Martin's work through most of her career and became one of her closest friends. He also produced and directed several films, including The Mambo Kings (1992) and Just Cause (1995), and he continues to serve as Chairman of The Pace Gallery.

"[A] stunningly beautiful volume... An affectionate biographical glimpse into Martin's life... Tucked alongside reproductions of paintings are previously unpublished lecture scripts, samples of Martin's letters to Glimcher, and other notes... These actual-size replicas [...] are written neatly in the artist's own script, and offer intimate glimpses into her thought process... The photographs of Martin in her rustic surroundings are marvelous and strange, and the lurid colours unique to old Polaroids provide a bracing contrast the restraint found in her paintings... Martin's works, with their delicate grids, can become muted or muffled on the page, but in this book they sing out pure and strong. In his acknowledgements, the author gives thanks to Sue Medlicott, a print-production specialist who helped assure faithful images reproductions. I want to echo and amplify that gratitude: while this is a book that above all honors Martin's achievements, it is also wholly indebted to Medlicott's talen. Between Medlicott's skill at making subtle colors legible and Glimcher's ability to evoke the artist's personality, Agnes Martin is both spare and extravagant: an apt tribute."—BookForum, USA
"A comprehensive exhibition between book boards. Thanks to this volume, the rigorous openness and delicate complexity in Martin's work can be better fathomed and appreciated."—Art in America
"Exquisite and calming... Represents a nice reflection of her work." —Tomas Maier, Esquire