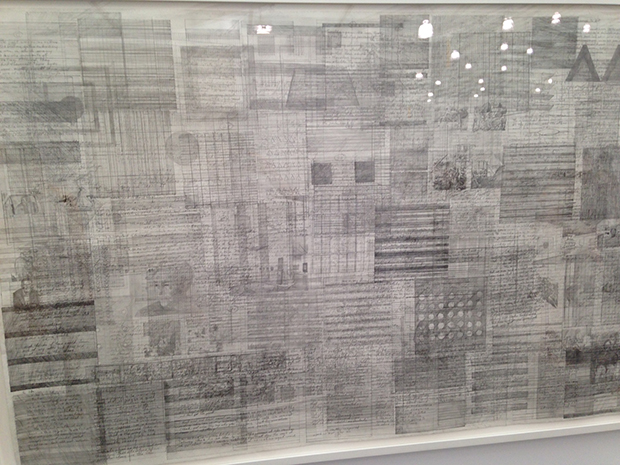 The Frieze work inspired by our Agnes Martin book
Cluj artist Ciprian Mureşan's drawing, Agnes Martin, looks towards our monograph for visual inspiration
We like the Romanian artist Ciprian Mureşan. In the Cluj chapter in our new book, Art Cities of the Future, we describe how the filmmaker, installation artist and illustrator "makes powerfully insightful works that address and re-contextualize aspects of the wider world's social and cultural history." We also go on to note that "one of Mureşan's favourite practices is to take someone else's ideas and continue with them."
Now the artist has returned the compliment with a work that proves he's just as enthusiastic about our output as we are about his. At Frieze New York Mureşan's 2014 pencil work on paper, Agnes Martin, on display at Galeria Plan B's booth, was acquired by the Deutsche Bank private collection for $20,000; the bank also sponsors the fair.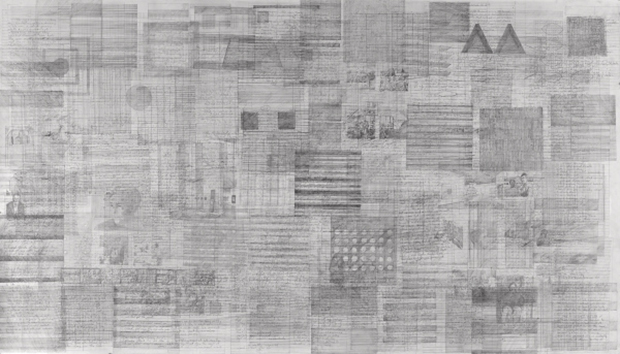 This drawing is, as the name suggests, an homage to the great minimalist American artist, Agnes Martin. However, on closer inspection, art book enthusiasts might be able to make out Mureşan's source material. Indeed, the Romanian artist copied images from our own 2012 artist's monograph.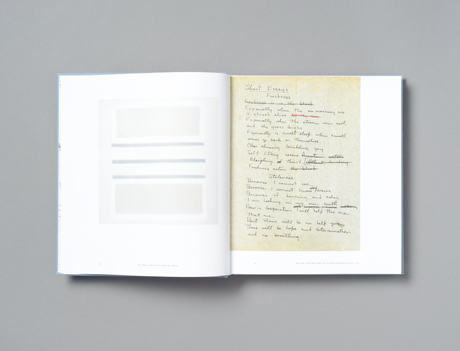 Great choice Cyprian. Find out more about this here; learn more about Mureşan's work and Cluj's vibrant art scene in Art Cities of the Future, and draw a little of your own inspiration from our beautifully produced Agnes Martin book, which includes Letters and facsimiles reprinted in Martin's own hand. You can read an interview with its author, Pace Gallery founder Arne Glimcher, here.