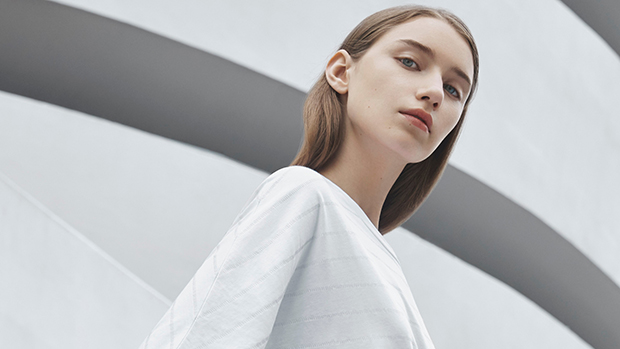 COS brings its Agnes Martin line to the high street
The minimalist Swedish retailer has launched a capsule collection in honour of Agnes Martin's Guggenheim show
In 1978, after surveying the improvements Agnes Martin had made to her modest, rural New Mexico home, the artist's landlady tried to hike up the lease from $650 a year to $1,000 a year.
Martin refused to pay, and she was evicted. The building's owner – Martin cheerfully reported to her gallerist and author of our book, Arne Glimcher – even took Agnes's clothes. "It's a sign that I've been living too grandly. It's another test for me," she said. "I don't believe in Christianity, you know, but the Bible says some very important things. When they take your coat – give them your cloak, and when they slap your face – turn the other cheek."
If only Martin had lived to see her new exhibition at the Guggenheim gallery, and accompanying clothing collection, from the Swedish clothing manufacturer, COS.
COS x Agnes Martin Guggenheim 2016 draws inspiration from the Guggenheim New York's current Agnes Martin show, and images for the accompanying campaign were shot inside the Manhattan institution.
Drawing upon the artist's use of line, colour and natural materials, the 12-piece capsule collection features grid-like patterns, a neutral palette and tactile fabrics including linen and canvas.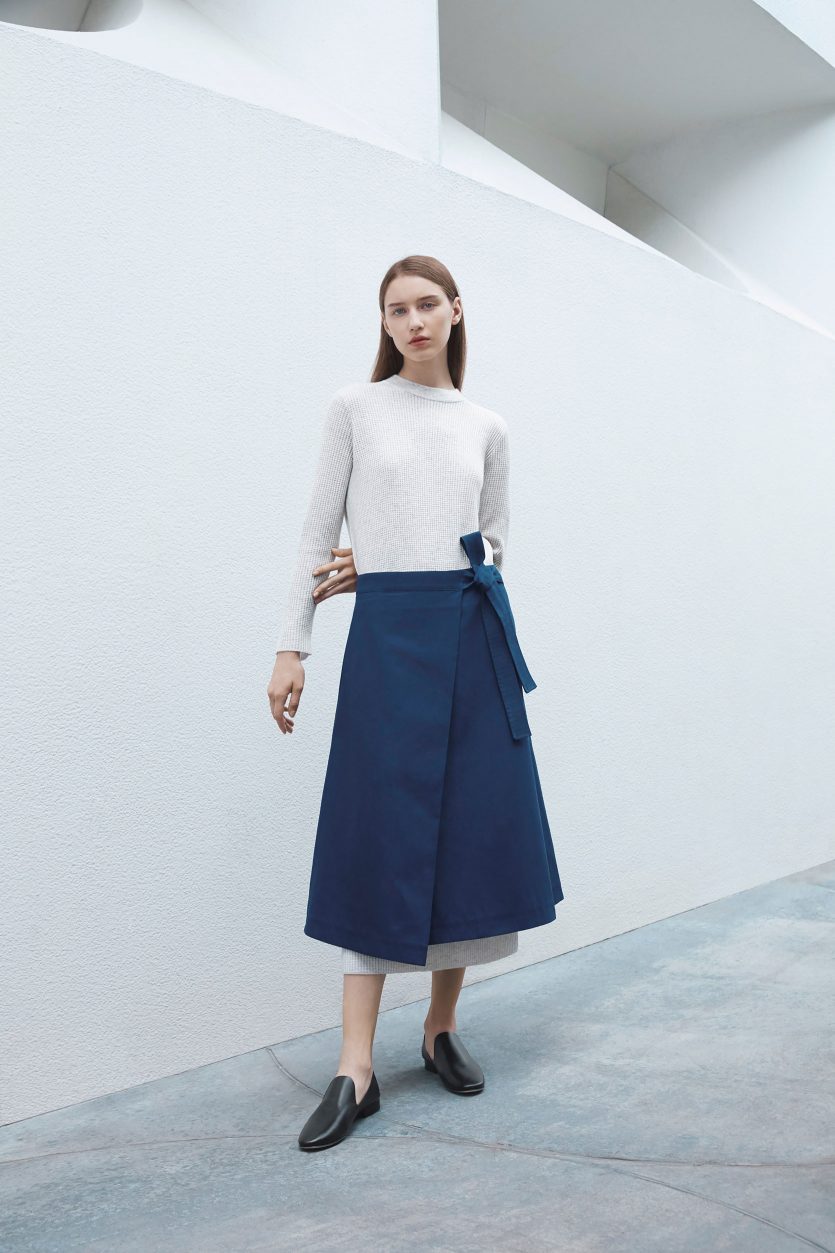 Some pieces directly reflect the artist's work, while others are influenced by the clothes that Martin wore, and lost over the years; in every case, a portion of the proceeds from COS stores will be donated to the Agnes Martin Foundation.
If you feel like a bit of Ab-Ex minimalist stye, you can discover more about these simple, wearable incarnations of the artist's work here; meanwhile, to discover more about Martin's life and work order a copy of our brilliant monograph, written by the man who knew her best, Arne Glimcher, here.