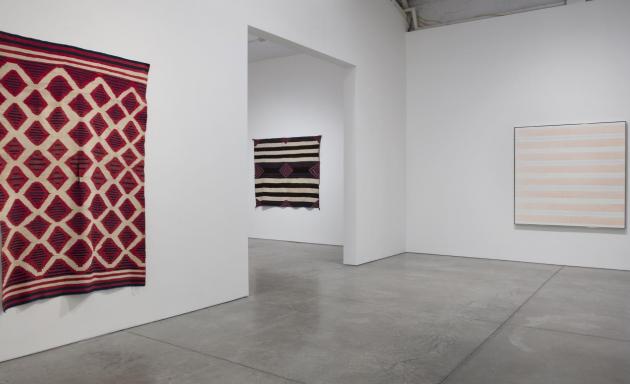 Who knows why these Agnes Martin paintings are hanging beside Navajo blankets?
Agnes Martin friend and expert and Pace Gallery founder Arne Glimcher that's who. His new exhibition of her work draws a line (and a thread) between the artist's canvases and the folk art that surrounded her
Agnes Martin wasn't a landscape painter, but she certainly responded to a change of scene. In 1967 she moved from New York to New Mexico, and this switch from a big city to a near-desolate setting affected her work.
"The visual extravagance of space in the landscape and the quality of the light inspired her, and her life in New Mexico is inextricable from her work," explains her long-standing gallerist, the Pace Gallery founder, Arne Glimcher in our Agnes Martin book.
"She drove the same routes day after day, hundreds of times, and each time she responded to infinitely small changes in the patterns of the rocks and vegetation. Yet no literal reference found its way into her paintings."
But could other aspects of the state have fed into this work? That's partly the suggestion of a new show on at Glimcher's own Pace Gallery in New York. Agnes Martin / Navajo Blankets places Martin's canvases next to traditional Navajo handwoven textiles from the 19th century.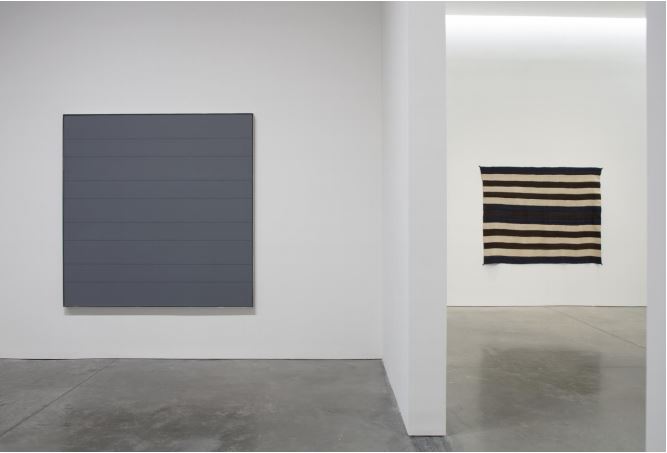 "While Martin took no direct inspiration from the aesthetics of Navajo weaving in her approach to painting she spent much of her life in New Mexico, and the region's cultural history and artistic production suffused her experience," th gallery states.
Weaving remains a strong part of the Navajo Nation's culture, and examples can be seen throughout the south-western United States, New Mexico included. Martin may not have consciously worked these textile motifs into her paintings, yet it's hard not to see some fruitful comparisons between these two bodies of work.
"Using a limited colour palette and a geometric vocabulary, Martin's works are inscribed with lines, grids, or simple shapes that hover over subtle grounds of colour," explains the gallery. "By placing these two bodies of work in dialogue with one another for the first time, the exhibition encourages the discovery of their compelling resonances and invites new appreciation for their respective emotional impact and contributions to our shared visual culture."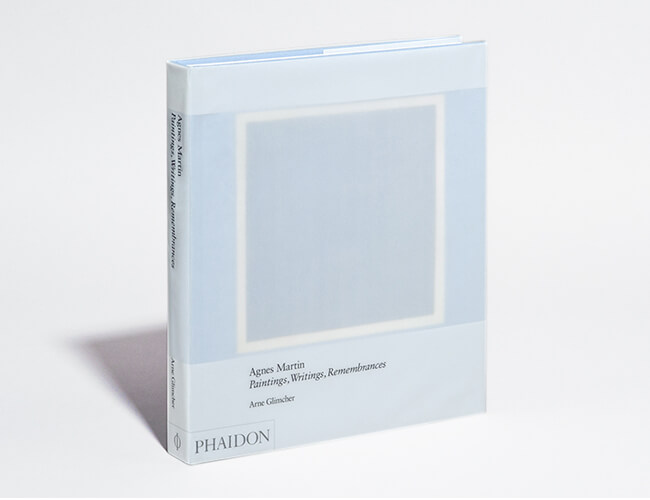 Want to learn a bit more about Agnes Martin ahead of maybe seeing the show? Then buy a copy of Arne Glimcher's peerless Agnes Martin book, Paintings, Writings, Remembrances. And for more on the interweaving of fabric in art, look out for our new book, Vitamin T: Threads and Textiles in Contemporary Art which we publish next spring.