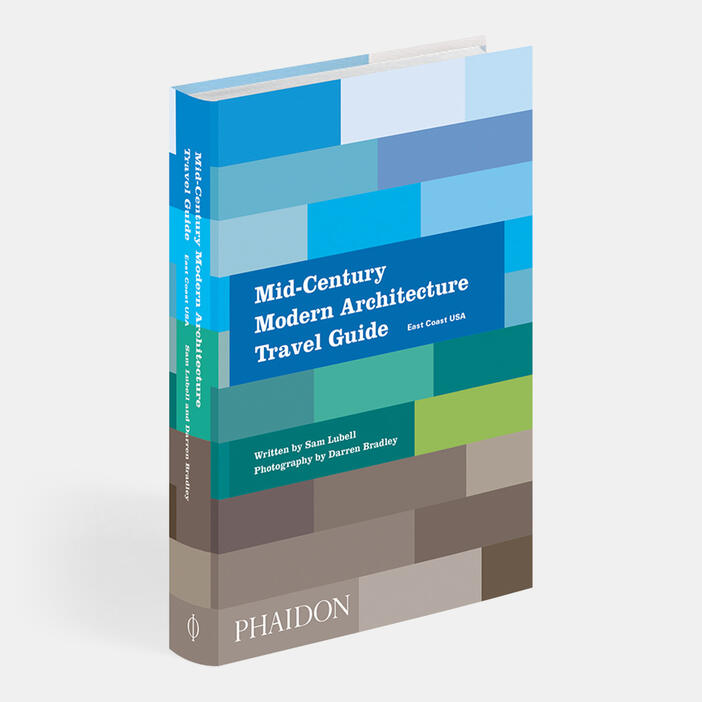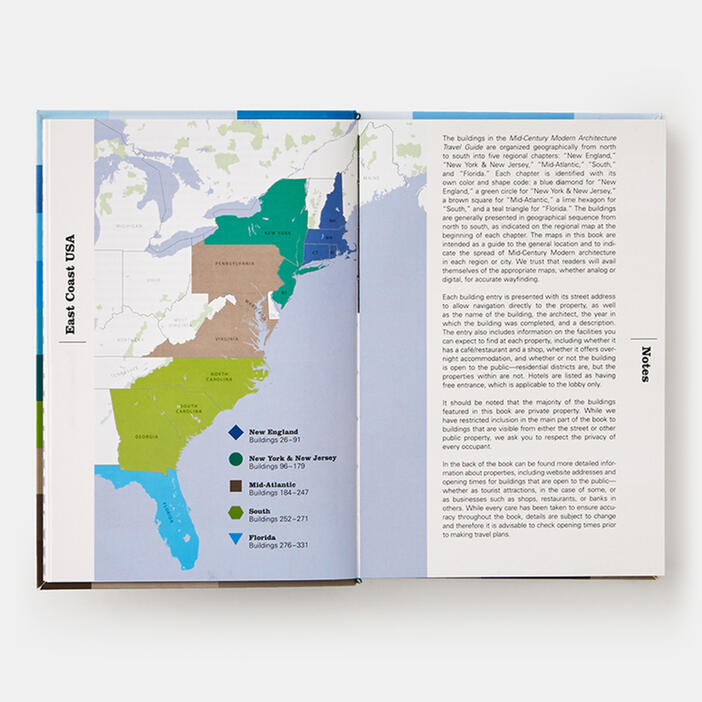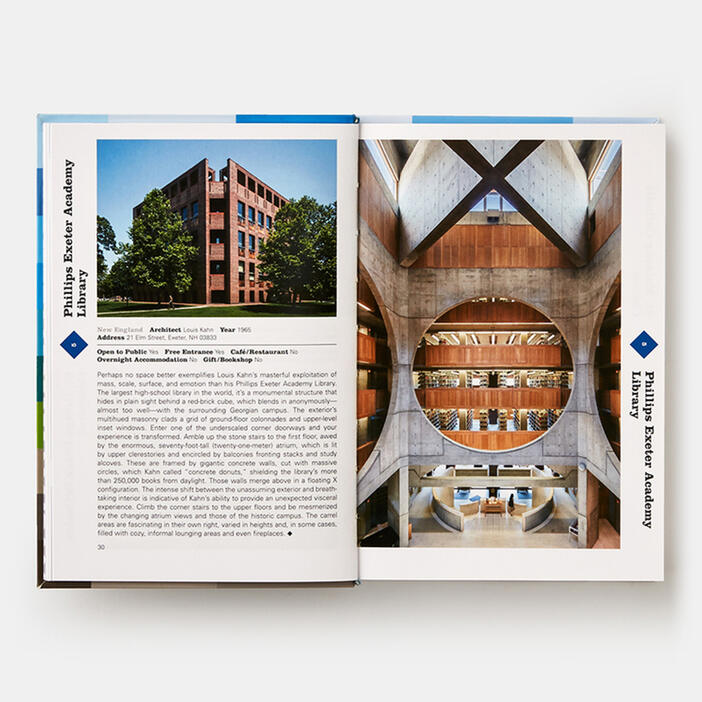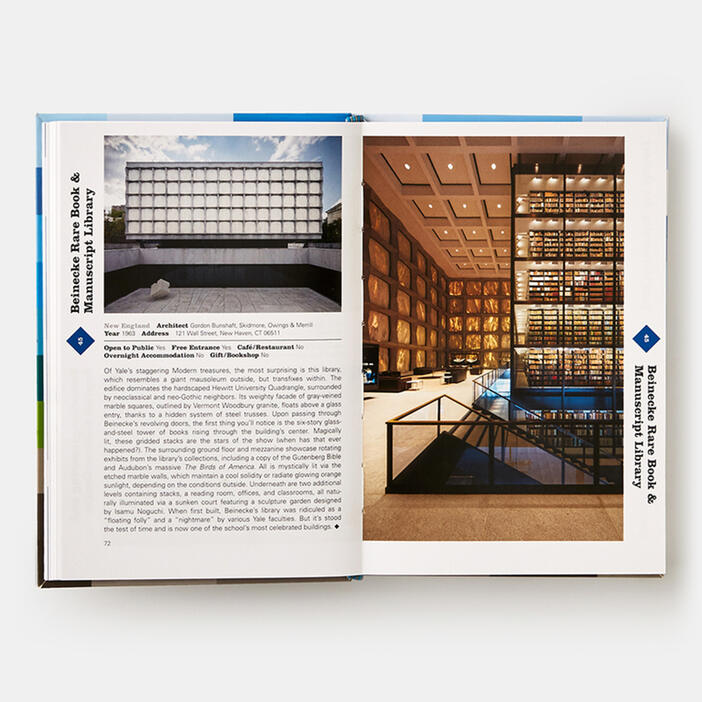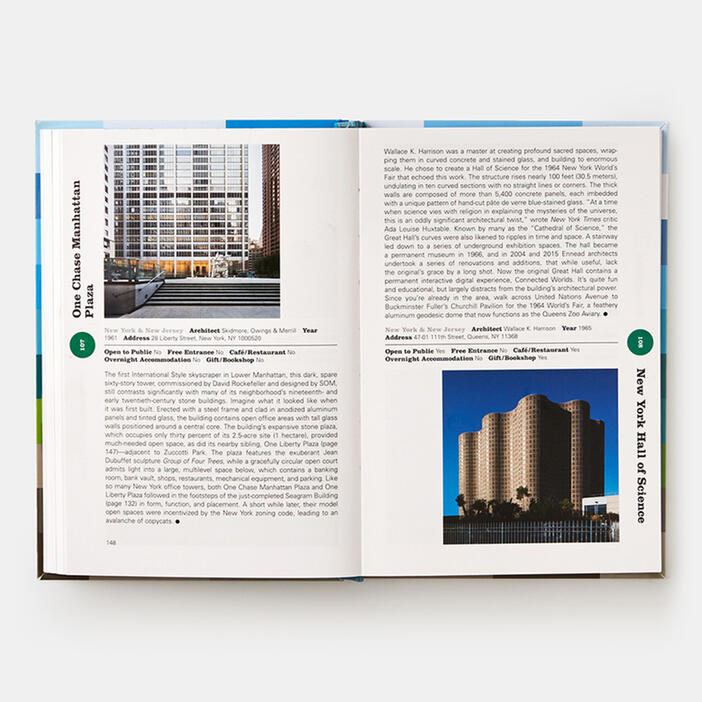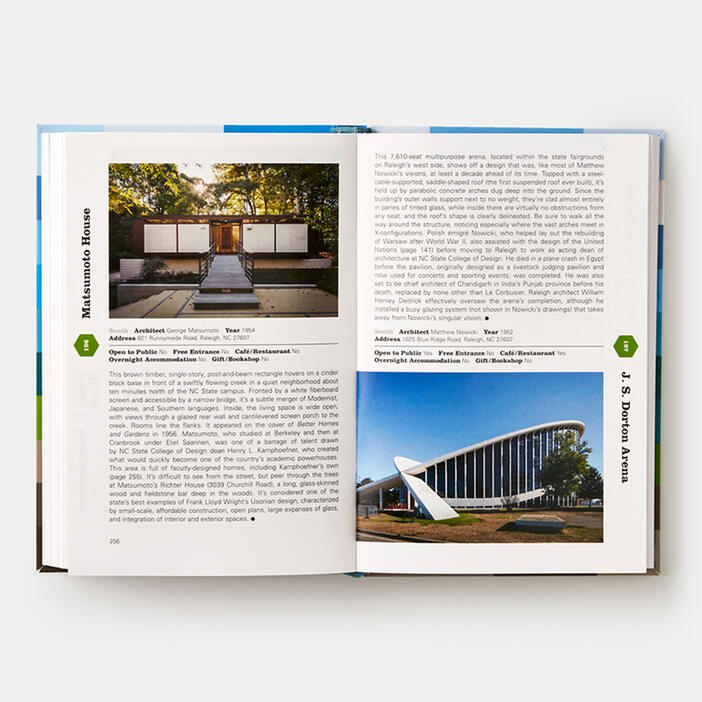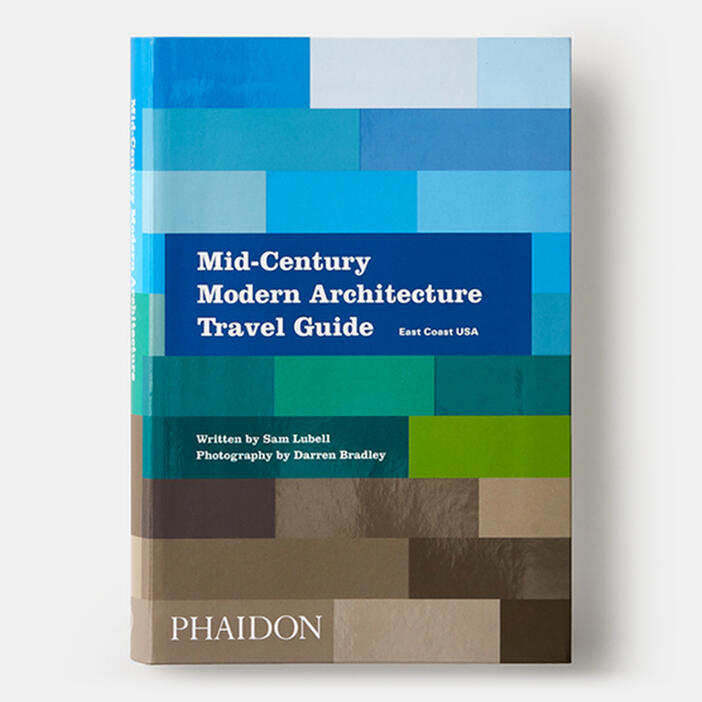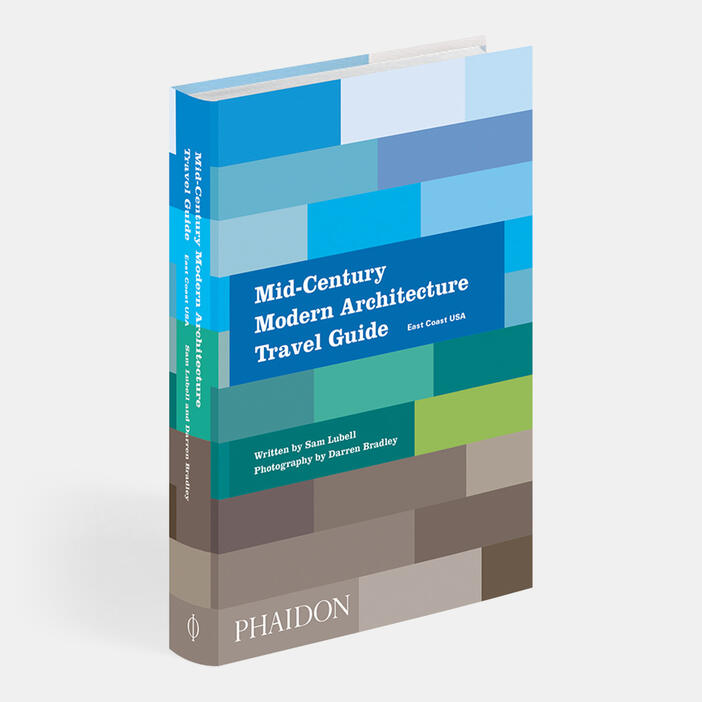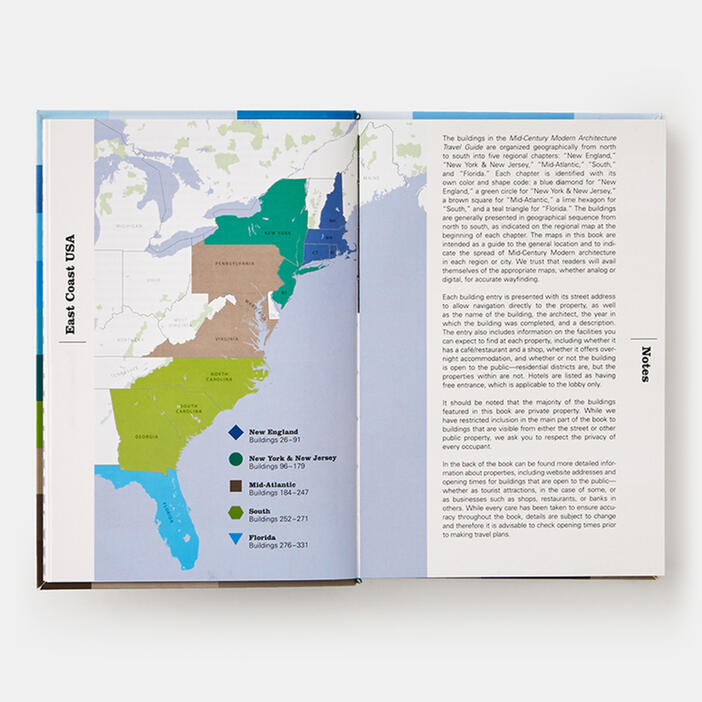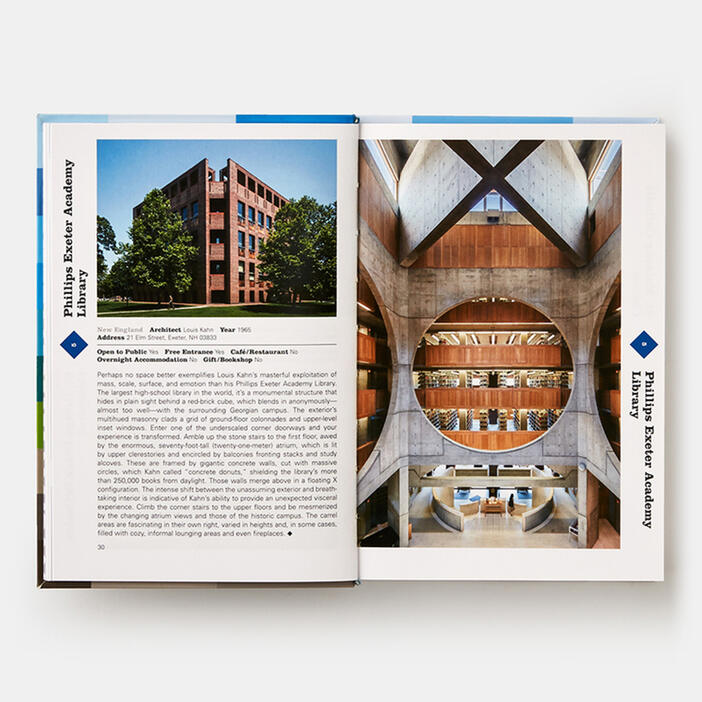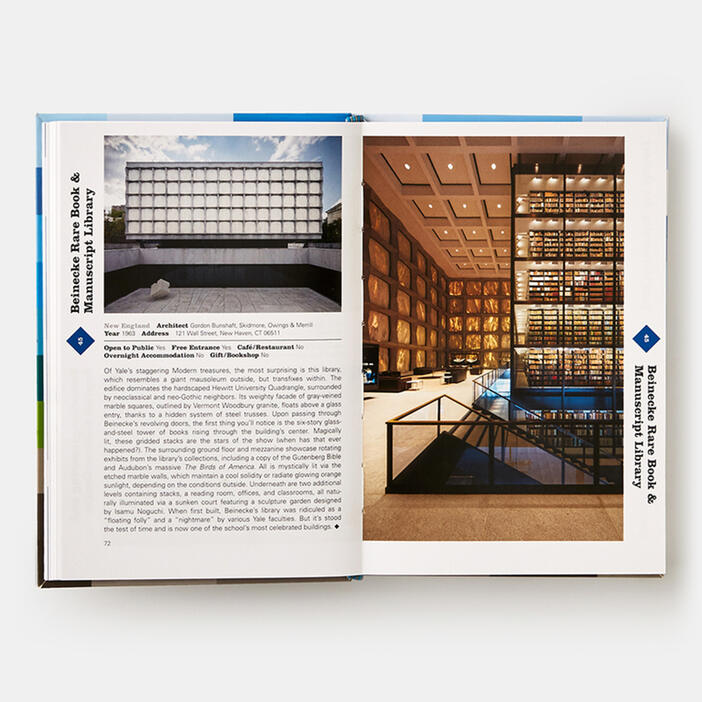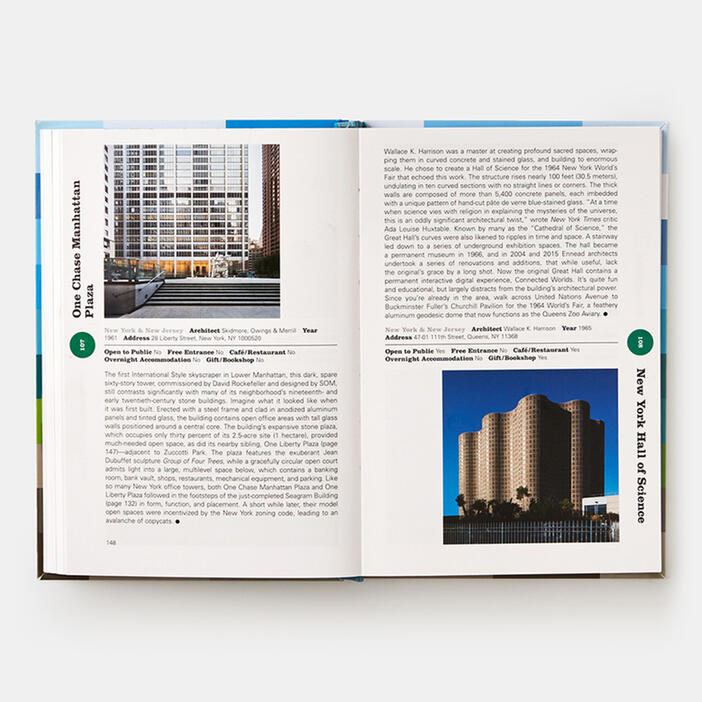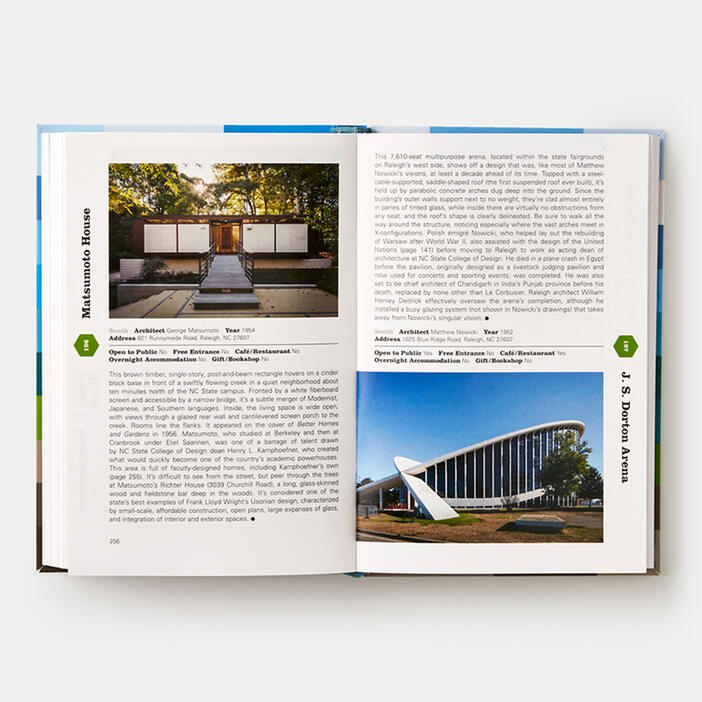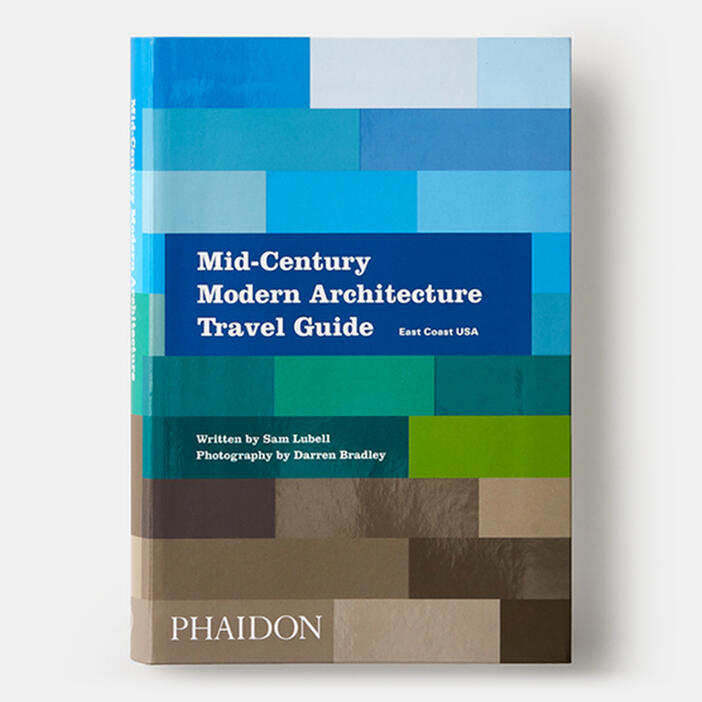 Mid-Century Modern Architecture Travel Guide: East Coast USA
Price AUD$49.95 Price CAD$45.00 Price £24.95 Price T35.00 Price USD$35.00
A curated list of more than 250 must-see destinations organized geographically from Maine to Florida
Featuring architecture by some of the biggest Mid-Century names, including Mies van der Rohe, Marcel Breuer, Eero Saarinen, and Philip Johnson, each of the more than 250 buildings is located on a regional map. The book includes all the additional information needed to find and visit each building.
Its cool and functional design makes this book a coveted Modernist-style object in itself.
Including icons from The Met Breuer to the fabulous beach houses of Fire Island, private homes in Connecticut, Manhattan skyscrapers, and the Tropical Modern residences of Sarasota, Florida, it is a must-have guide to one of the most fertile and lesser-known regions for the development of Mid-Century Modern architecture.
From the publisher of Mid-Century Modern Architecture Travel Guide: West Coast USA.
Specifications:
Format: Flexibound
Size: 184 × 124 mm (7 1/4 × 4 7/8 in)
Pages: 376 pp
Illustrations: 255 illustrations
ISBN: 9780714876627
Sam Lubell has written eight books about architecture, including California Captured and Mid-Century Modern Architecture Travel Guide: West Coast USA, both from Phaidon. He is a Contributing Editor at The Architect's Newspaper and writes for The New York Times, Wallpaper, Dwell, Wired, The Los Angeles Times, The Atlantic, Architectural Record, Architect Magazine, Contract, Architectural Review and other publications.
Darren Bradley is a Southern California-based architectural photographer, active in the preservation of Mid-Century Modern architecture.
"For daydreamers and explorers alike, Phaidon's new design-led travel guide to the USA's East Coast is the perfect companion... Road trips are as American as apple pie, diners and, it seems, émigré Mid-Century Modern architects... [A] beautifully curated guide... Provides an insight into the movement's iconic buildings as well as hidden gems along the way. Whether you decide to read it and daydream or book a trip and explore in person is up to you."—BrummellMagazine.co.uk
"The great American road trip is a rite of passage glorified by numerous literary icons, filmmakers and photographers alike, but in Phaidon's new tome, Mid-Century Modern Architecture Travel Guide: East Coast USA, writer Sam Lubell and photographer Darren Bradley challenge the reader to uncover the east coast's rich architectural stories on a route less travelled."—AnOthermag.com
"A field guide to modern architecture."—Albany Times-Union Tribune
"Provides an introduction to the revelatory and inspiring charm of the East Coast's Mid-Century Modern masterpieces."—ArchDaily
"Pure joy for architecture and design lovers... with enticing photographs illustrating an incredible adventure... This book is a feast to the eyes. The lovely images of the constructions put me right in the mood to think about a design-led trip. It has a lot of information from each building that makes you never stop turning the pages. Even after putting the book down, I found myself picking it up to check out more details about the places listed in this fantastic guide."—HotAndChilli.com
"A compact book through which readers can explore the history behind each Modernist structure – and perhaps find a bit of inspiration to see the sights themselves."—Culture Trip
"A great gift for any architect with wanderlust or a Mid-century fascination."—Metropolis Online
"An indispensable companion for travels up or down I-95, and an ideal pendant to the authors' 2016 West Coast guide, this beautifully photographed book gets away from the usual subjects and introduces you to the modernism of New Hampshire, the commercial architecture of Harlem, and sublime beauties in Sarasota."—Curbed
"These themed travel guides cater to travel and architecture lovers everywhere."—PeterGreenberg.com
"The handsome design, new color photography, and informative text make it a pleasant journey."—Architectural Record Online