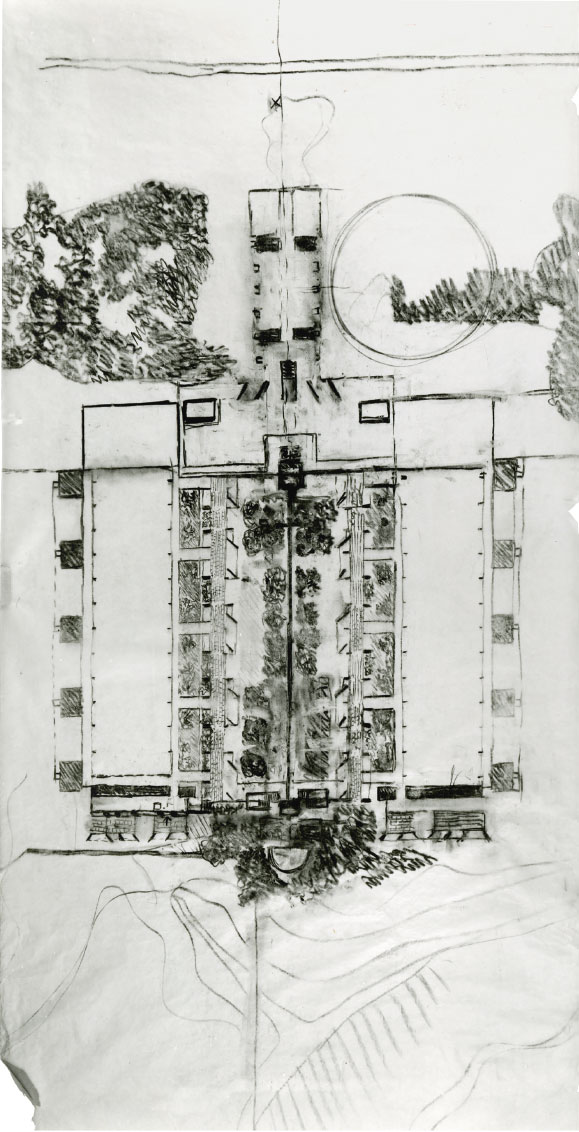 Sketch to Skyline - what Louis Kahn's Salk Institute in La Jolla, California looked like on day one
Did you know Kahn originally planned a garden in the middle of the site? Drawing Architecture takes up the story
Louis Kahn's family were so poor that – according to a 2007 documentary - they couldn't afford pencils, and instead furnished the boy with sticks of home-burnt charcoal with which to create his drawings. Kahn carried the practice of charcoal sketching with him into adult life, and, as our new book Drawing Architecture explains, used it to create his most famous building.
"Of all orthographic projections, plans were, for Louis Kahn, the most important tool for thinking about space – from the earliest sketch making sense of a site, to detailed layouts depicting the location of every element," explains our new book.
"This sketch plan of the Salk Institute, a biological-science research centre in La Jolla, California, shows a fragment of Kahn's original solution for orchestrating the complex arrangement of laboratories, conference facilities and residential units that the brief required. He split it into three: the meeting house, or conference centre; the village, providing living quarters; and laboratories, the only part of the project to be built, whose disposition is described in this plan.
"Drawn in a soft charcoal that in places is partly erased, smudged so that its intention is not clear, but in other places making a hard, dark line, the drawing has a provisional quality. This is belied by the precision of the design decisions that it communicates, which, although drawn freehand, are precisely marked out and clearly legible."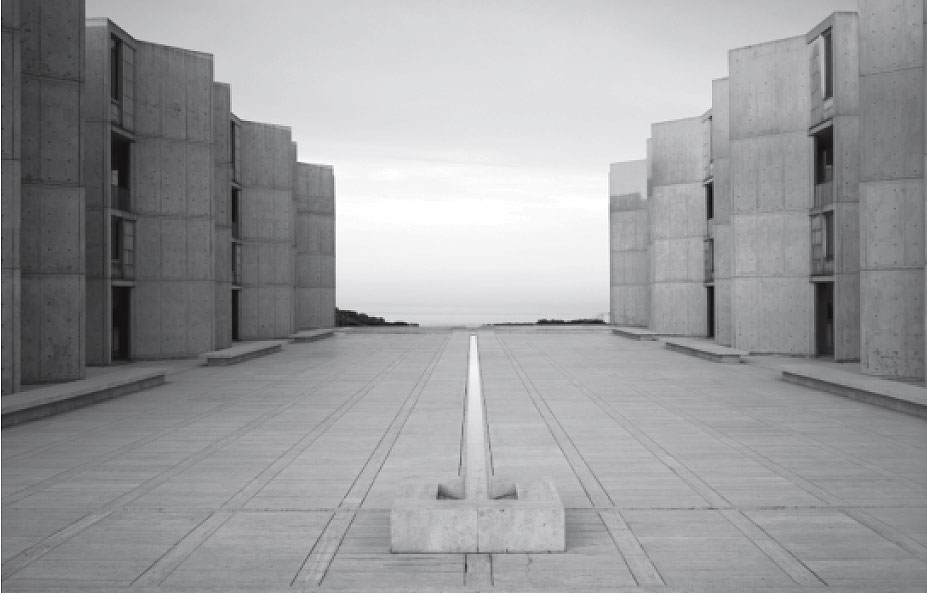 "Two long blocks containing the laboratories mirror each other across a central courtyard. Along the edges of this space, ten towers containing small studies connect to the laboratory blocks by bridges alternating with sunken courts. The distinctive angles created by the towers – which twist westwards, facing the ocean – are already evident here. A steep cliff is indicated by contour lines at the bottom of the sheet, beyond the edge of the plaza. The space is shown filled with symmetrically arranged foliage that was removed on the advice of Luis Barragán, who introduced a simple water channel running down the centre of a flat, radiantly white pavement."
Our new book Drawing Architecture features 250 of the finest architectural drawings of all time, from antiquity to the present day, each revealing a little of the architect's process and personality along the way. Drawings, paintings, plans are included - visually paired images drawing connections and contrasts between architecture from different times, styles, and places. From Michelangelo to Frank Gehry, Louise Bourgeois to Tadao Ando, Frank Lloyd Wright to Grafton Architects.
Keep an eye out for more stories in our series and pre-order Drawing Architecture in the store here.