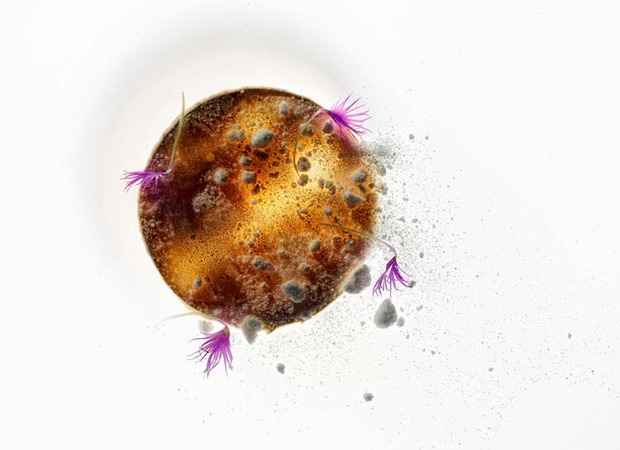 José Luis López de Zubiria wins award for Mugaritz
Spanish photographer's pictures of chef Andoni Aduriz's dishes are awarded prestigious Lux de Oro
Photographer José Luis López de Zubiria has been awarded the Lux de Oro, a major Spanish photography prize presented by the Asociación de Fotografos Profesionales for his images of the dishes created by Mugaritz restaurant in Northern Spain.
Zubiria's photographs for the restaurant, which came third in the S. Pellegrino World's 50 Best Restaurant Awards 2011 - behind El Celler De Can Roca in Spain and René Redzepi's NOMA in Denmark - show his distinctive and artistic approach to the presentation of the innovative dishes created by Andoni Aduriz, one of Spain's most talented and creative chefs and, of course, staff of Mugritz restaurant.
Zubiria, who has also worked with Heston Blumenthal at The Fat Duck in Bray, UK and undertaken commissions for Time Magazine, was characteristically magnanimous when informed of his success saying, "I've come to realise that my photos are not entirely mine. A photo is born with the 'click,' but many things happen behind it. The most important thing I did was to look at them and allow myself to be seduced."
These photos offer a small glimpse of what to expect from Mugaritz the book when it is published in May. Anduriz describes his dishes as techno-emotional cuisine - a term first used by elBulli research and development chef Alain Devahive. They are characterised by the new techniques Anduriz has developed in the kitchens of Mugaritz since its opening in 1998. The book features some beautifully detailed dishes as well as the equally beautiful staff and surrounding area, all photographed by Zubiria.
Sign up to the Phaidon newsletter to get future updates.