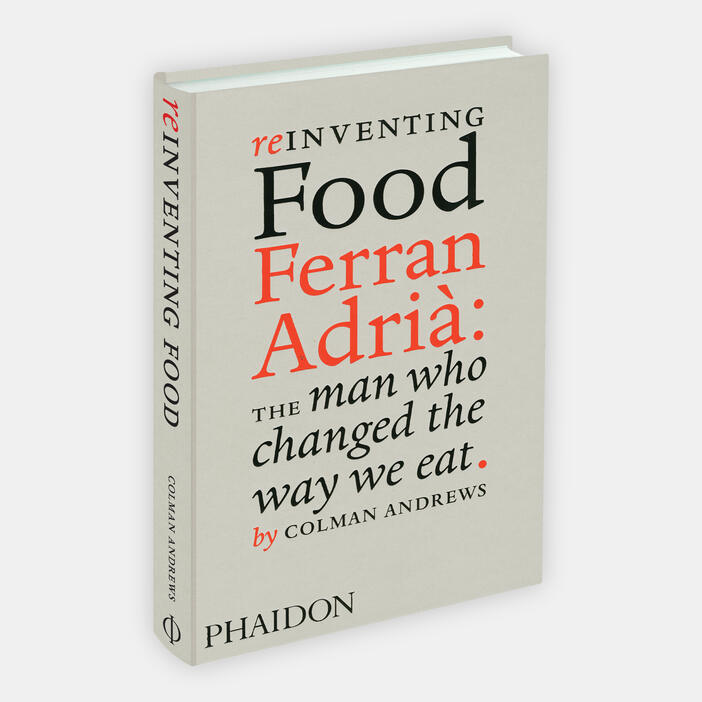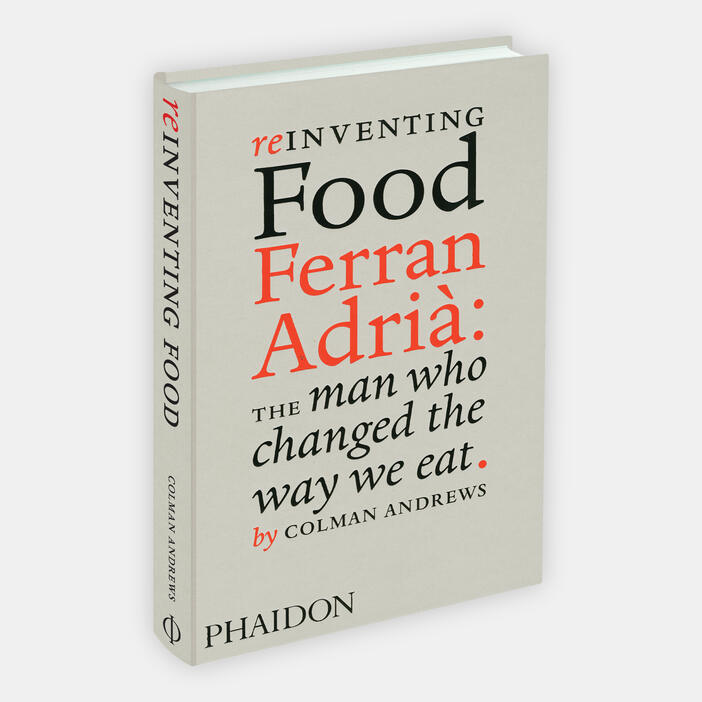 Reinventing Food: Ferran Adria, The Man Who Changed The Way We Eat
Price AUD$39.95 Price £19.95 Price €24.95
Reinventing Food
 charts Ferran Adrià's transition from comparative obscurity to becoming the focus of massive media attention – he has been admired, talked about, criticized more than any other chef alive today. Colman Andrews has spent over a decade in conversation with Ferran, as well as countless hours in his restaurant and workshop, and his account recasts Ferran's remarkable career with unrestricted access to the chef and his family and friends, as well as decades of accumulated insights and interviews with the most prominent chefs and critics.
Specifications:
Format: Hardback
Size: 234 × 156 mm (9 1/4 × 6 1/8 in)
Pages: 360 pp
Illustrations: 50 illustrations
ISBN: 9780714859057
Colman Andrews is an award-winning food writer, restaurant reviewer and gastronomic commentator based in the USA. His previous books include Catalan Cuisine and Flavours of the Riviera. He co-founded Saveur magazine and acted as editor-in-chief for four years, and went on to be a contributing editor for Gourmet magazine. He has known Ferran Adrià for many years.
"What Adrià wants to do now, before he reinvents himself creatively one more time, is to turn the page on elBulli. His new authorised biography, by American journalist and gourmet Colman Andrews, clearly forms part of this process. As a means of sorting out truth from fable, Andrews' book is both gripping and incisive... In Andrews' hands the narrative of elBulli's early history, first as a mini-golf centre, then a grill-room, then as a fancy French restaurant, suggests at times an almost Fawlty Towers level of eccentricity... In a sense, elBulli is nothing less than a metaphor for Spain itself, and the seismic transformation of the country in 35 years from bumbling, innocent newcomer to major-league player."—The Times
"By far the best [book] yet written about Adrià... Andrews is a discerning and greedy guide to elBulli's flavours... Now, elBulli is evolving again. Adrià has announced that it will close at the end of 2011. Foodies worldwide are in mourning. For millions of us who never came close to getting a reservation, Andrew's insightful portrait may be our best hope of understanding what all the fuss was about."—The Sunday Times
"What is universally undisputed [...] is the fact that Adrià, through his catalogue of elBulli creations and standing as the driving force behind the ultimate destination restaurant, has changed the way we eat and think about food, spawning a host of imitators around the world. In Reinventing Food: Ferran Adrià [...] Colman Andrews [...] gives a unique insight into Adrià's exceptional life story - how a young Catalan with no boyhood interest in food ended up taking over the kitchen of elBulli in 1987 at the age of 25 and evolved to change the gastronomic world forever. The takes the reader through Adrià's humble beginnings as a cook during military service [...] through to international recognition as the man behind the world's best restaurant... A lively and fascinating read."—Caterer and Hotelkeeper
"The more intriguing story, which Andrews tells very well, is how what started in the 1960s as a hippy beach cafe on an all but unreachable cove became first a restaurant, then a gastronomic restaurant cleaving to the trend for nouvelle cuisine, and then something else entirely, the flag-waver for a vanguard. Hand in hand with this is the story of Adrià himself: an ordinary bloke who had been cooking for years before he really committed to it; who as a young man was more interested in football and chasing girls than creating a single morsel of food anybody would remember... We do get insights into the autodidact's approach to creativity... Millions [...] year after year, have attempted but failed to get to bag a reservation [at elBulli]... For them, this book is as close as they are every likely to get to enjoying elBulli for themselves."—The Observer
"[A] fascinating story."—Country & Town House
"Insightful and well written."—TLS (Times Literary Supplement)