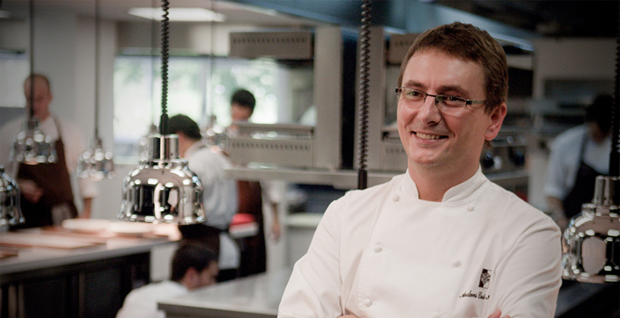 Mugaritz chef picks 50 Best winner
Chef Andoni Luis Aduriz selected El Celler de Can Roca for our Where Chef Eat book
Once again we take our hats off to Andoni Luis Aduriz of Mugaritz restaurant in Northern Spain. He correctly predicted last night's winner of the 50 Best Restaurants in the world, modern Catalan restaurant El Celler de Can Roca, when he picked it as the restaurant worth travelling to in our best selling book Where Chefs Eat.
In the book, Brad Holmes, owner of Ulla in Victoria, Australia, recounts his "mind-blowing" lunch at El Celler de Can Roca that saw "a perfect harmony of flavour, colour, texture, execution, wine-pairing and service," adding, "each course is etched into my memory."
Phaidon editors joined in the praise writing in the book: "While molecular gastronomy fans flocked to elBulli and The Fat Duck, the pioneering trio of brothers at El Celler de Can Roca in Girona remained Spain's little secret. Eating in the clean-cut Scandi style dining room is an experience that plays with mood and memory. Traditional Catalonian ingredients are given innovative treatment to create playful dishes such as caramelised olives hanging from a bonsai tree or the famous Journey to Havana - a tobacco-flavoured 'cigar' sitting on an 'ashtray' - or desserts that replicate Calvin Klein or Lancome scents. Having achieved a third star in 2009, the €130 (£104; $168) seven-course menu looks like very good value."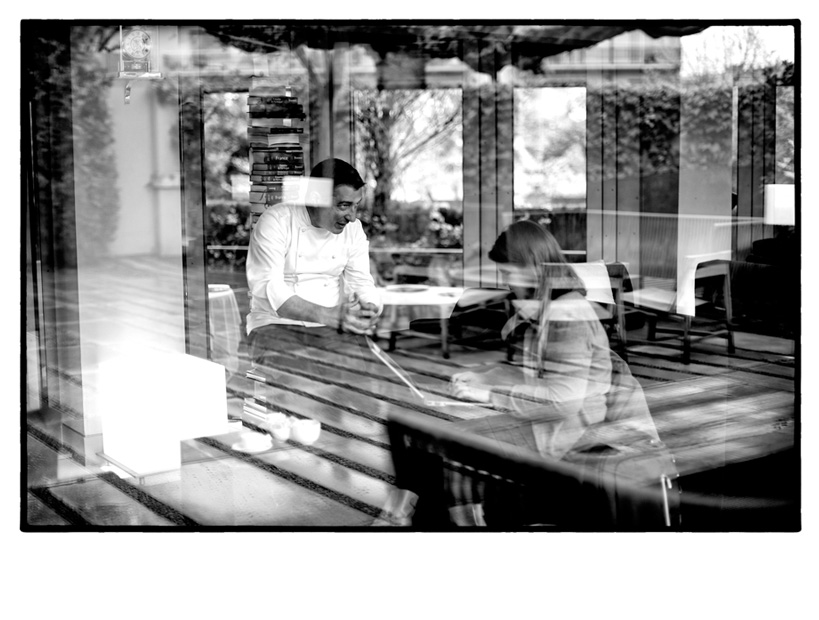 The restaurant was opened by brothers Joan and Josep Roca in 1986, in a plot next to their parents' bar. They were joined by brother Jordi in 1997, two years after the restaurant won its first of three Michelin stars. The brothers credit their mother's stews, "generously, simply and honestly prepared", as the inspiration that got them cooking.
The restaurant took the top spot from René Redzepi's Noma which has held it for the last three years. Osteria Francescana rose two places to number three, Mugaritz held the number four slot, Eleven Madison Park was the highest riser from last year's 10 to number five and Alex Atala's Dom took sixth place on the list.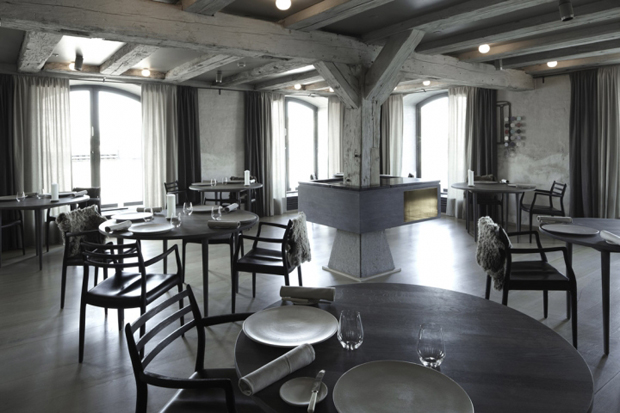 Of DOM we wrote in Where Chefs Eat. "One time painter and decorator and punk DJ Alex Atala has almost single-handedly put experimental, fine-dining Brazilian cuisine onto the world stage thanks to an ungodly amount of dedication and vision. At D.O.M. - domus optimus maximus (home is greatest and best) - Atala has turned scouring the Amazon rainforest for forgotten ingredients into an art form, as well as a pretty solid business model. Thanks to him, Brazilian food is no longer regarded as being merely comforting and unsophisticated but as vibrant, interesting, and at times, downright cool. If you like eating ingredients that are unlikely to have ever left Brazil, D.O.M.'s the place to go."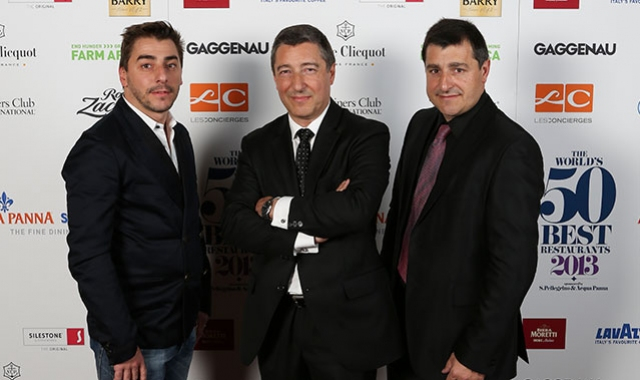 Check our extenisive list of chefs' books learn more about the extremely talented Alex Atala. Find out why Mugaritz has its collective finger so firmly on the pulse. And for the best recommendations in the world as to where to eat you have to buy Where Chefs Eat. Meanwhile find out why Noma headed the 50 Best list for three years and take a sneak peek at our new book with the famous Noma chef, René Redzepi's new title, A Work in Progress. Finally, you owe it to yourself to invest in Cook It Raw and find out how a Phaidon collective of chefs became the leading thought purveyors in the world of high end gastronomy. Phew! Are we on it or what?