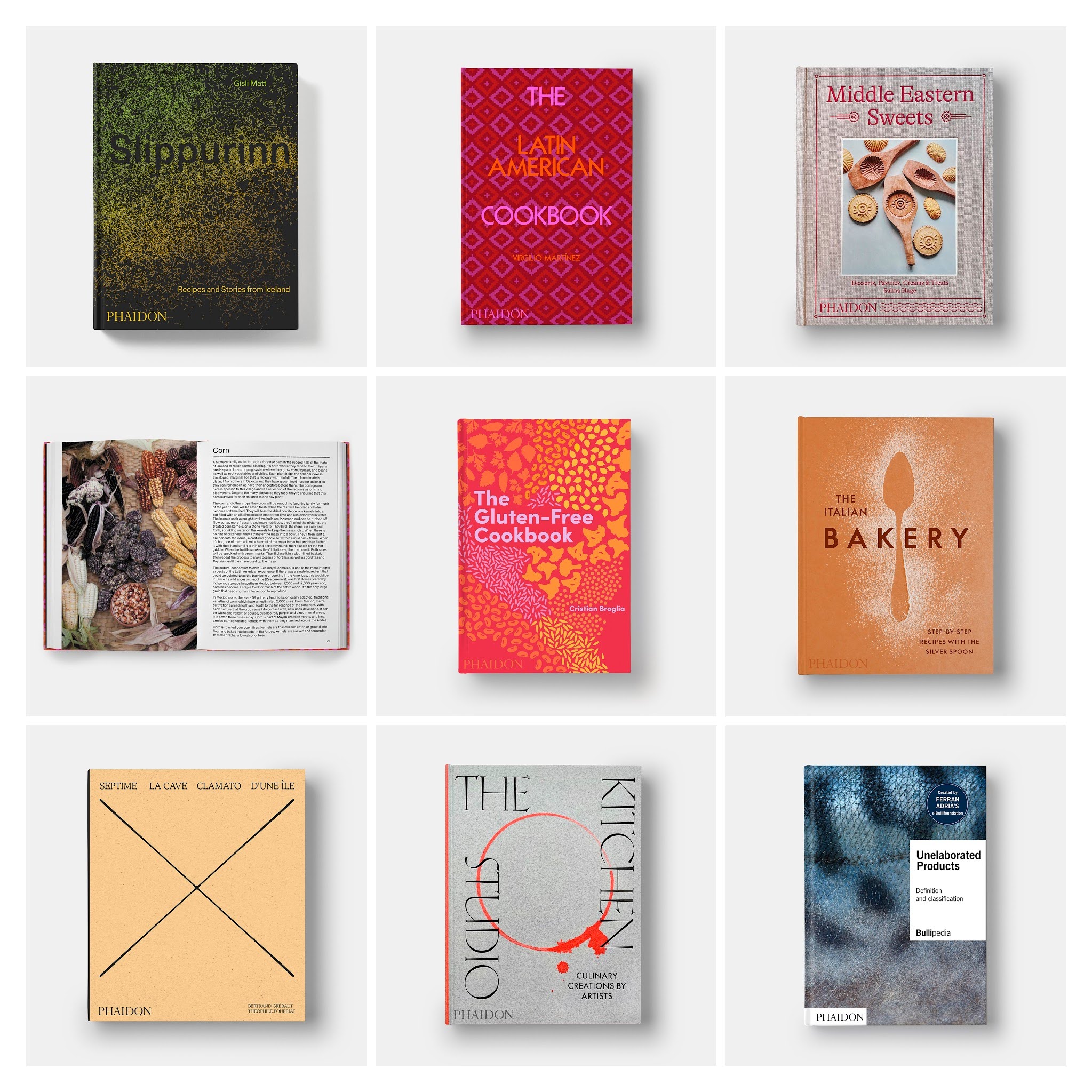 A taste of our culinary books for fall 2021
Our new gastronomic titles take you from one of the great, underexplored continents for food, right through to the latest, greatest restaurants of the moment
Restaurants may have closed during the pandemic, but the deep creativity of chefs, cookbook authors and home cook remained undimmed, and this autumn we're reaping the fruits of their labours. Our forthcoming 2021 culinary list includes chefs monographs for exciting new restaurant to add to your bucket list, as well as the greatest survey of Latin America's cookery culture, Ferran Adrià''s latest offering, and a few simple kitchen companions to add a little sweetness to your kitchen repertoire.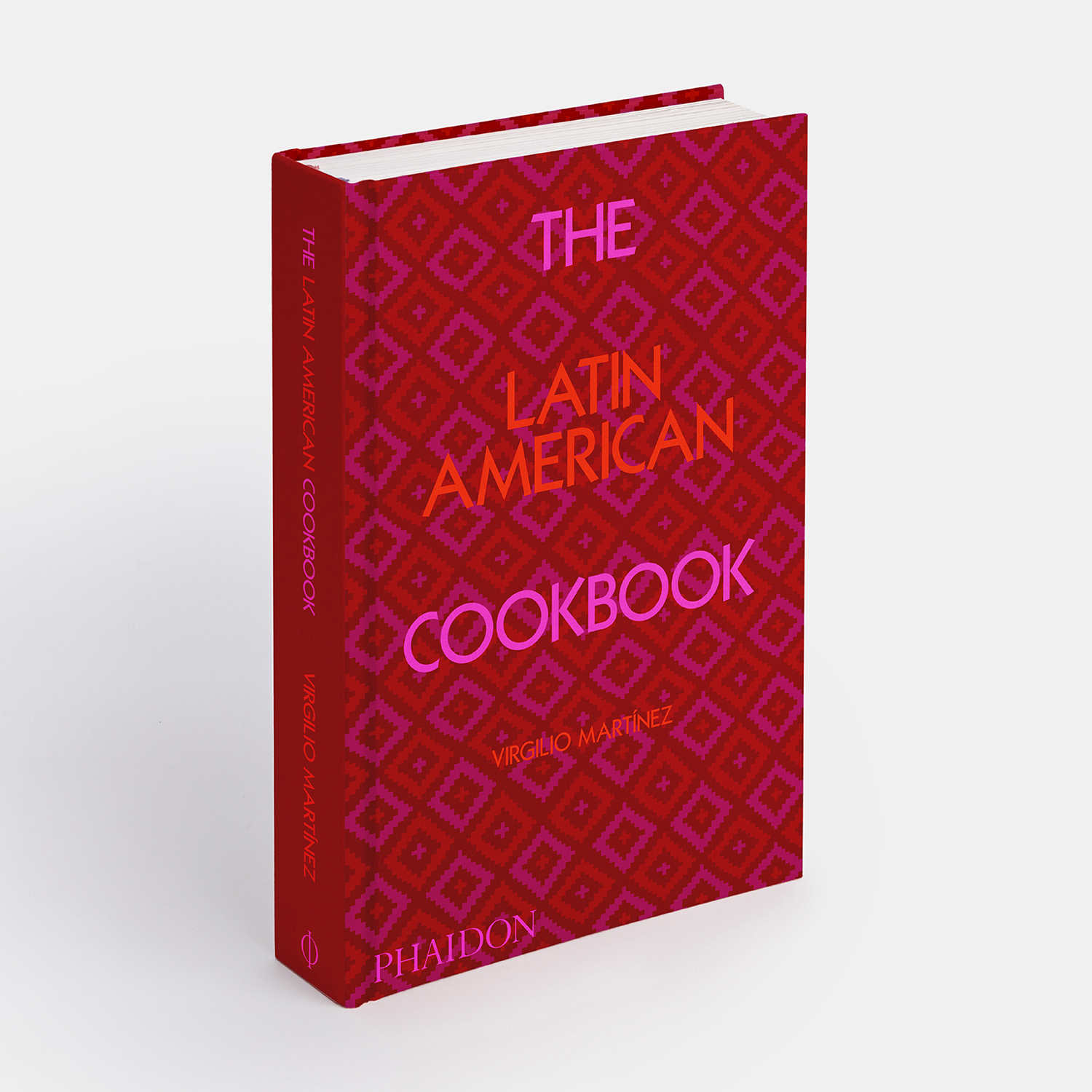 The Latin American Cookbook is an incredible testament to a continent's extraordinary regional cuisine, detailed in 600 engaging recipes. The internationally recognised Peruvian chef Virgilio Martínez has overseen this publication, which conjures up the vibrancy of Latin America and its myriad influences from Europe, Asia, the US and elsewhere, as well as long-standing indigenous traditions that thrive in this part of the world. Readers will learn about each region's food culture, culinary delicacies, and local ingredients, and also acquire the skills to produce plenty of tasty dishes, in this beautiful, one-of-a-kind book. You can find out more about this landmark publication here.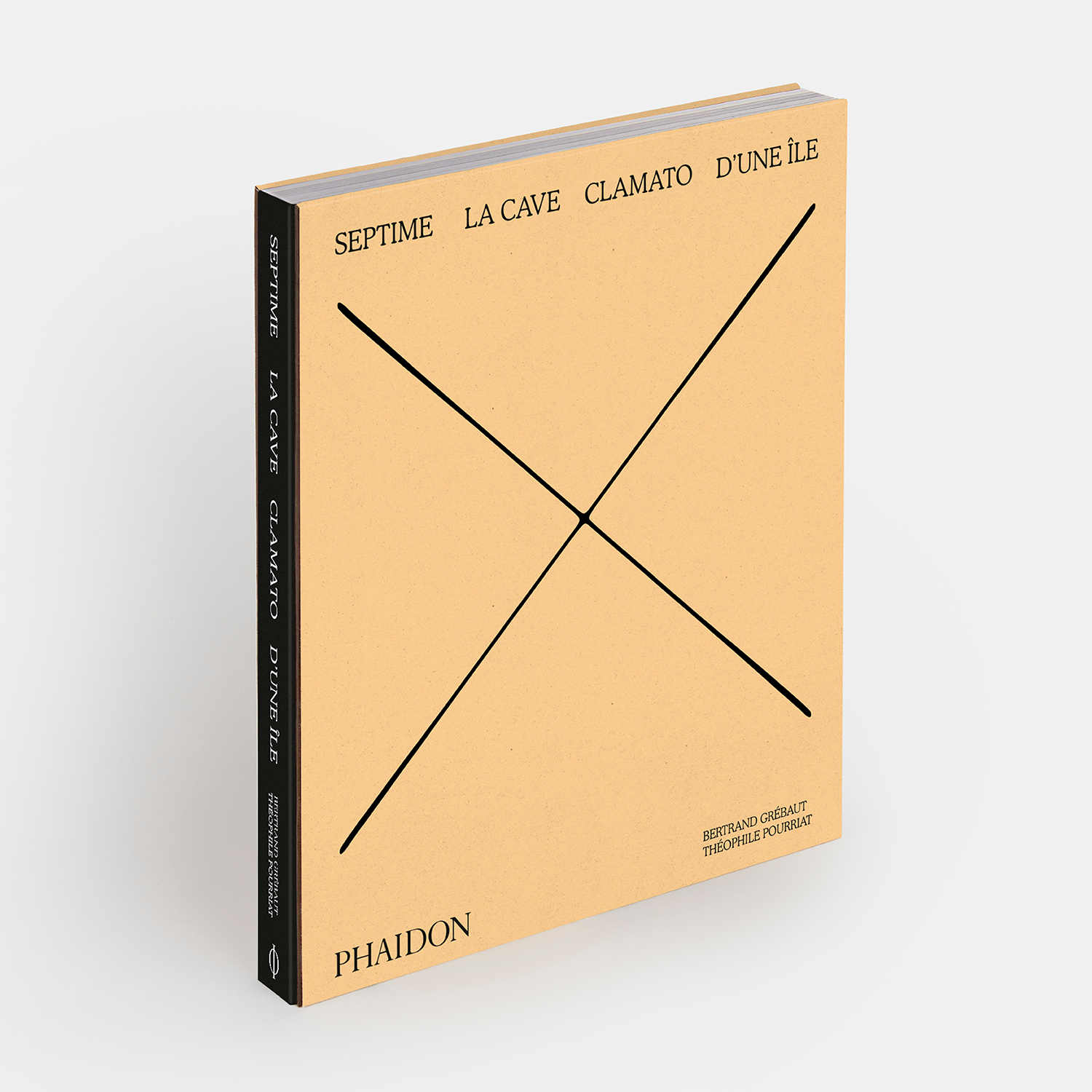 Our new culinary monograph, Septime, La Cave, Clamato, D'une île, will also attract Francophiles, though perhaps those who have a taste for French cuisine minus the ceremony and grandeur of Haute cuisine. This much-anticipated debut book celebrates ten years of chef Bertrand Grébaut and partner Théophile Pourriat's incredible culinary successes. Its highly inspiring recipes demonstrate how Grébaut and Pourriat have moved the hierarchy and pomp of French gastronomy to introduce an air of simplicity and modernity to their cooking. In so doing, the pair have gained a legion of admirers - not only for their much-praised Parisian restaurant Septime - but for their work in all four of their sites featured in the book. To discover much more about these seminal establishments and to order a signed copy go here.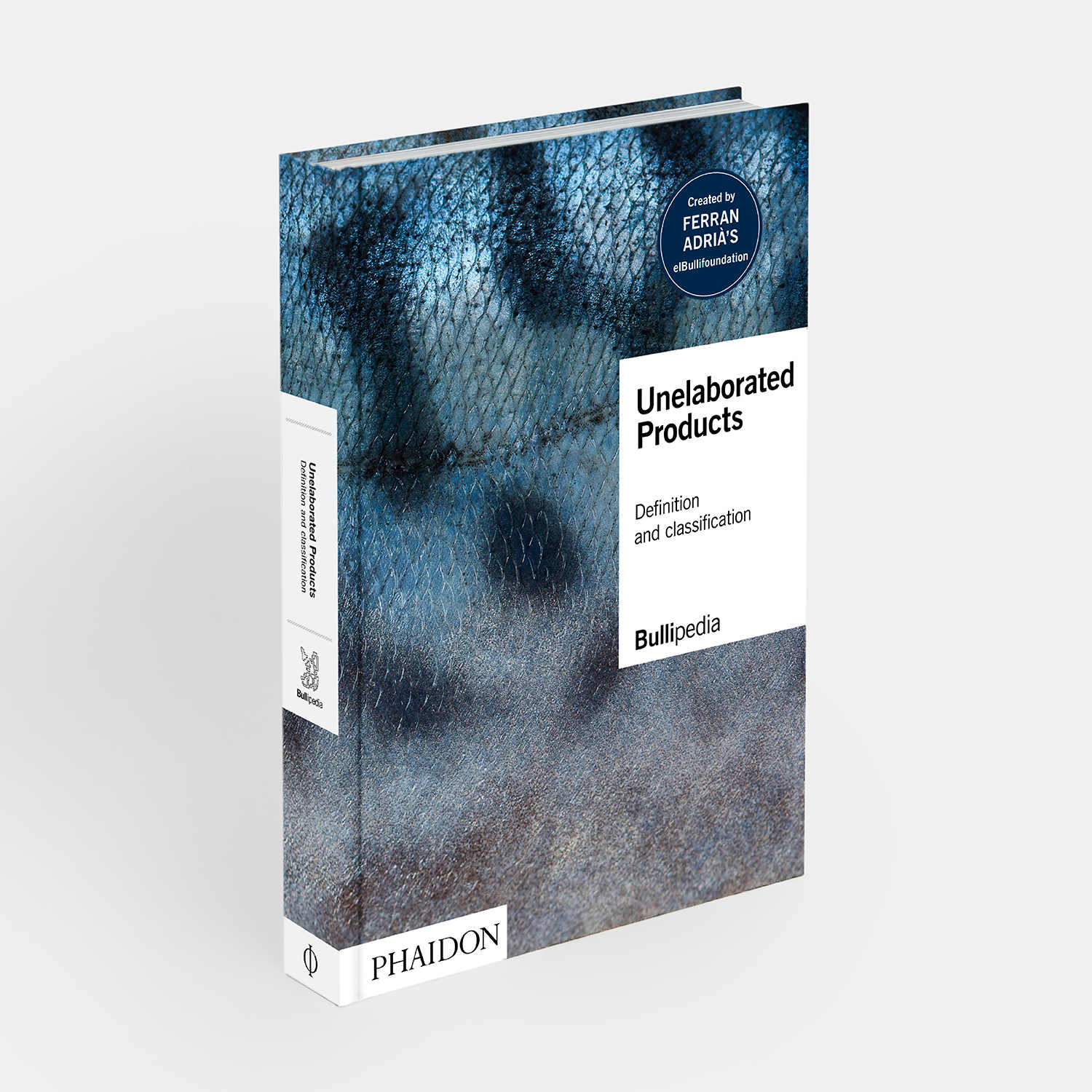 Ferran Adrià, the world famous Spanish chef behind elBulli, may have hung up his whites in 2011, but in the intervening decade, he has been hard at work, setting down, with culinary experts at his own elBullifoundation in Barcelona, the very methodology behind the way we all create food. Guided by the unique 'Sapiens' methodology and following in the footsteps of What is Cooking and The Origins of Cooking, his latest book, Unelaborated Products, looks at unprocessed and uncooked culinary products.
Working from first principles, this rigorous encyclopedic volume, explores why identifying, classifying, and categorising these simple ingredients is helpful in a pragmatic, practical way. Followers of the great chef will delight in this rigorous approach, as well reflective home cooks, kitchen pros and anyone interested in how we go from farm, fishing line or foraging basket to plate. Order a signed copy here.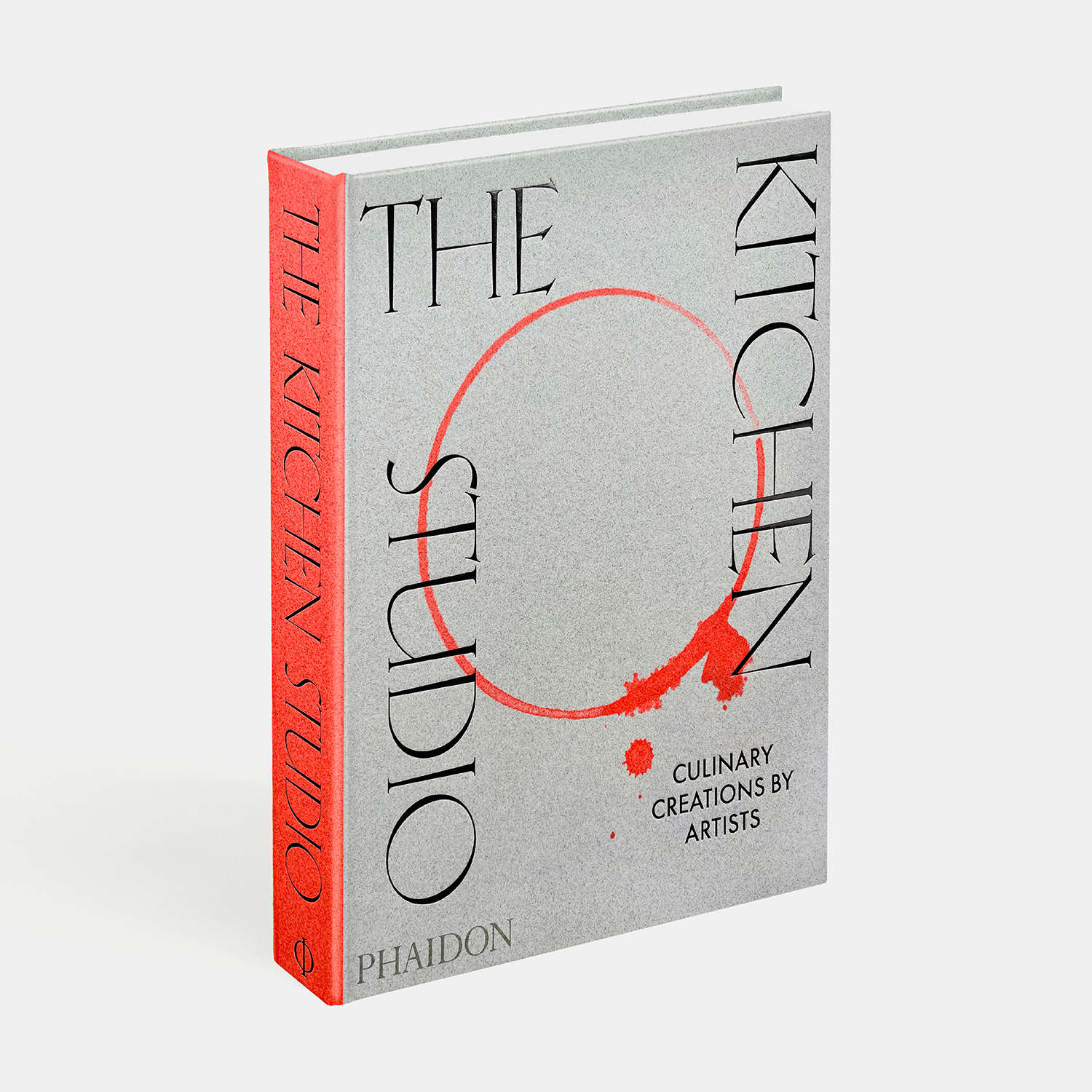 For a fine-art take on the culinary arts, why not broaden your cooking repertoire with 100 recipes created and illustrated by a stellar array of international contemporary artists? That's what our new book, The Kitchen Studio is all about. For the first time, Phaidon has invited more than 70 artists each to share and illustrate a recipe. The resulting book is an exciting range of contributions spanning all manner of meals and drinks, both savoury and sweet, from around the globe, brought to life with a wealth of sketches, photographs, collages, paintings, and personal snaps. There are inclusions from established names such as Jimmie Durham, Olafur Eliasson, Ghada Amer and Carsten Höller, as well as newer art-world names including Nicolas Party. The acclaimed Italian chef and art lover Massimo Bottura provides an introduction, in which he celebrates the way in which creativity doesn't stop at an artist's studio, but extends well into the kitchen. To find out more about this edition and to order your signed copy, go here.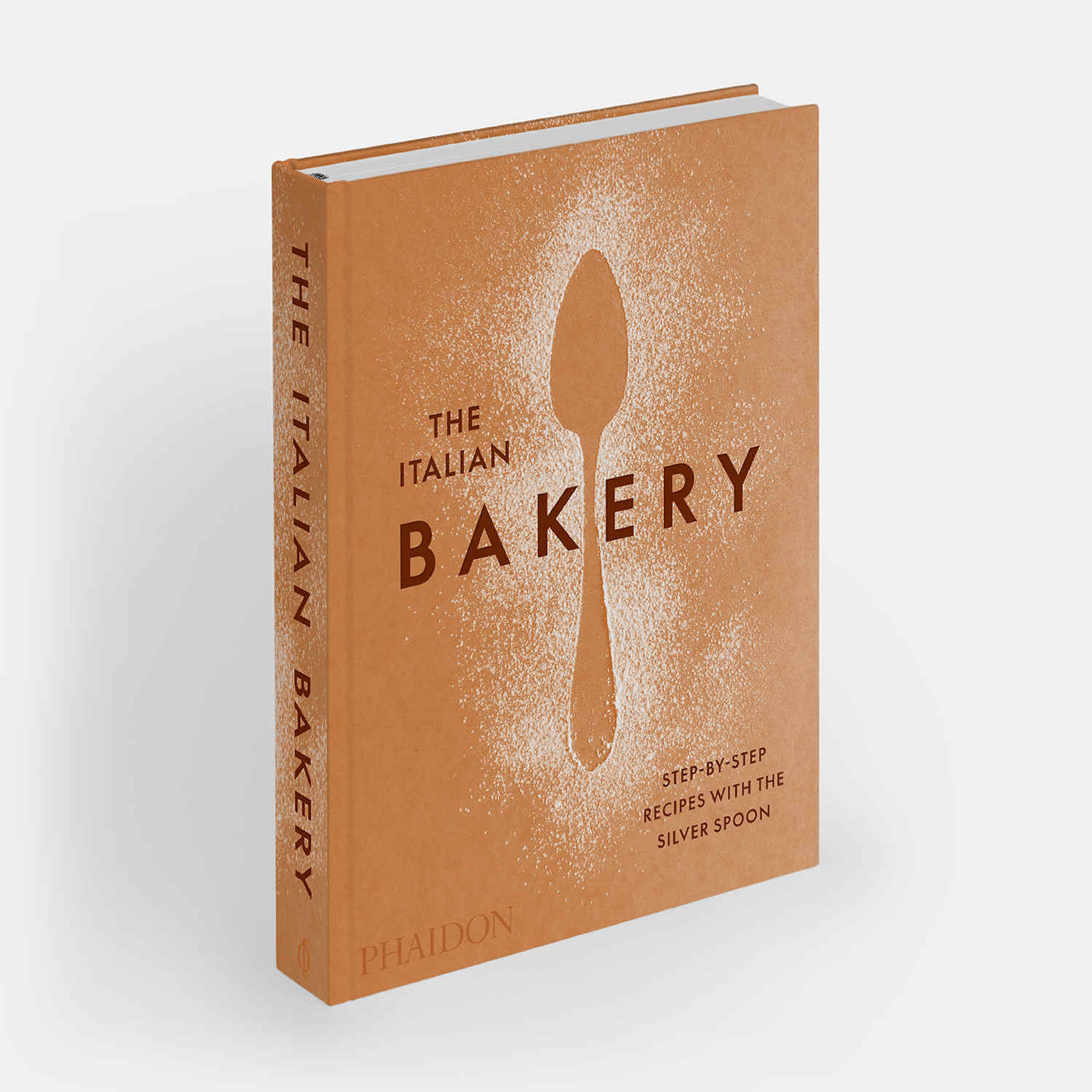 The fine art of Italian pastries, cakes, and all other manner of dolci is explored in The Italian Bakery. This book, the latest in the Silver Spoon Library, focuses on sweet treat recipes from the Italian peninsular. Dishes found in bakeries throughout the country's distinct and diverse regions come to life in 140 accessible classic and contemporary patisserie recipes with step-by-step photography, written with both novices and experienced bakers in mind. And like any good cannoli, The Italian Bakery is absolutely filled delicious stuff: choose from pies, cookies, sweets and chocolates, and frozen puddings. The book offers many great ways to create everyday indulgences and special-occasion celebrations alike. Order your copy here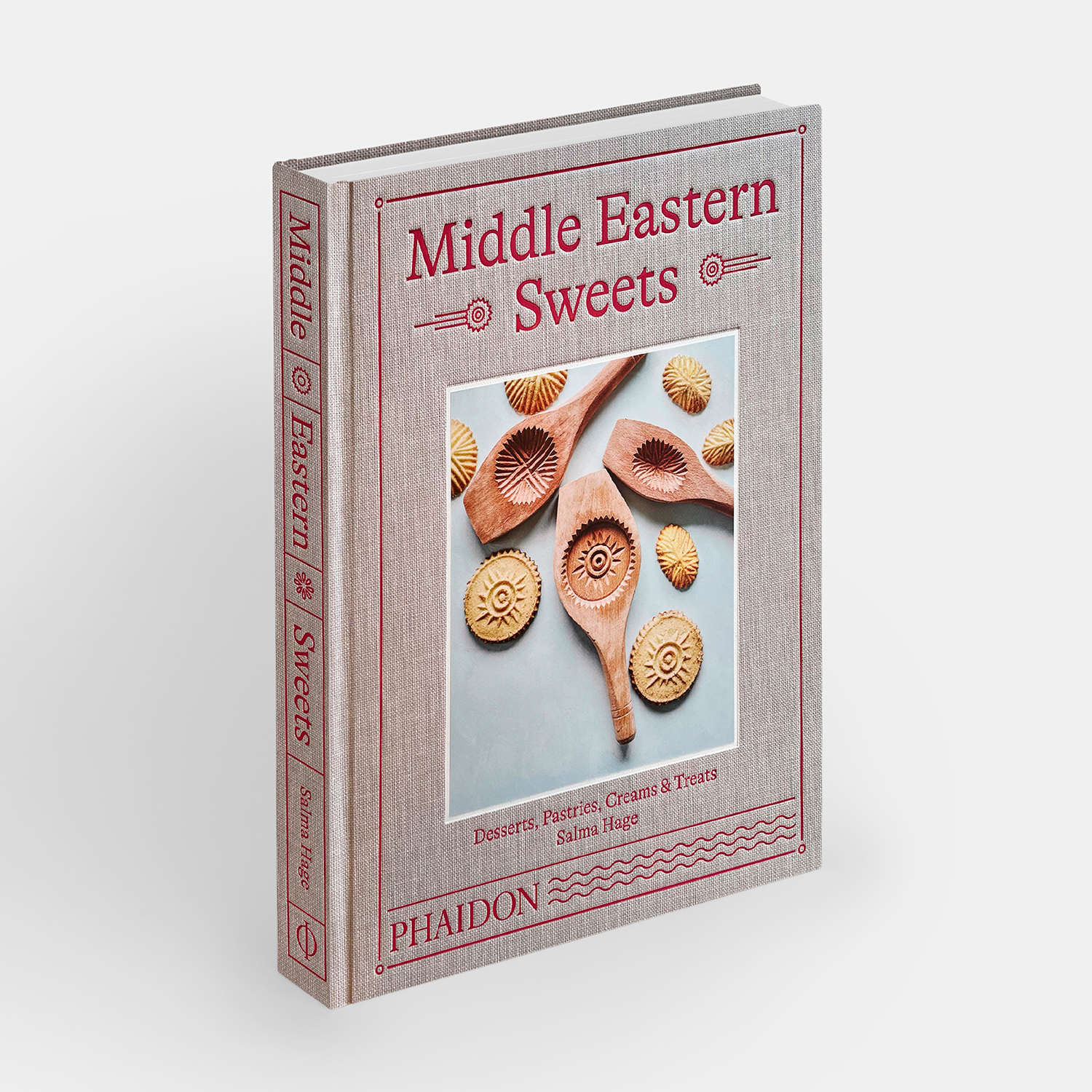 Venture across to the southern edge of the Mediterranean, and you'll find an equal toothsome selection of treats, this time brought together by the chef and cookbook authority, Salma Hage. Her three previous books, The Lebanese Kitchen, the James Beard Award-winning The Middle Eastern Vegetarian Cookbook, and The Mezze Cookbook, explored the hugely varied dishes her part of the world has to offer. Now, in Middle Eastern Sweets, he treats readers cookies, jams, jellies, pastries, cakes and other such indulgences.
Though Hage herself is Lebanese, the book reaches beyond her own familiar repertoire, to take in dishes from a wide range of countries, including Egypt, Turkey and Syria, and also traces the sugar traces left behind by Europeans, who introduced some of the fine bakery traditions which are still in use in this part of the world. Both a culinary primer and a great way to broaden your own gastronomic skills.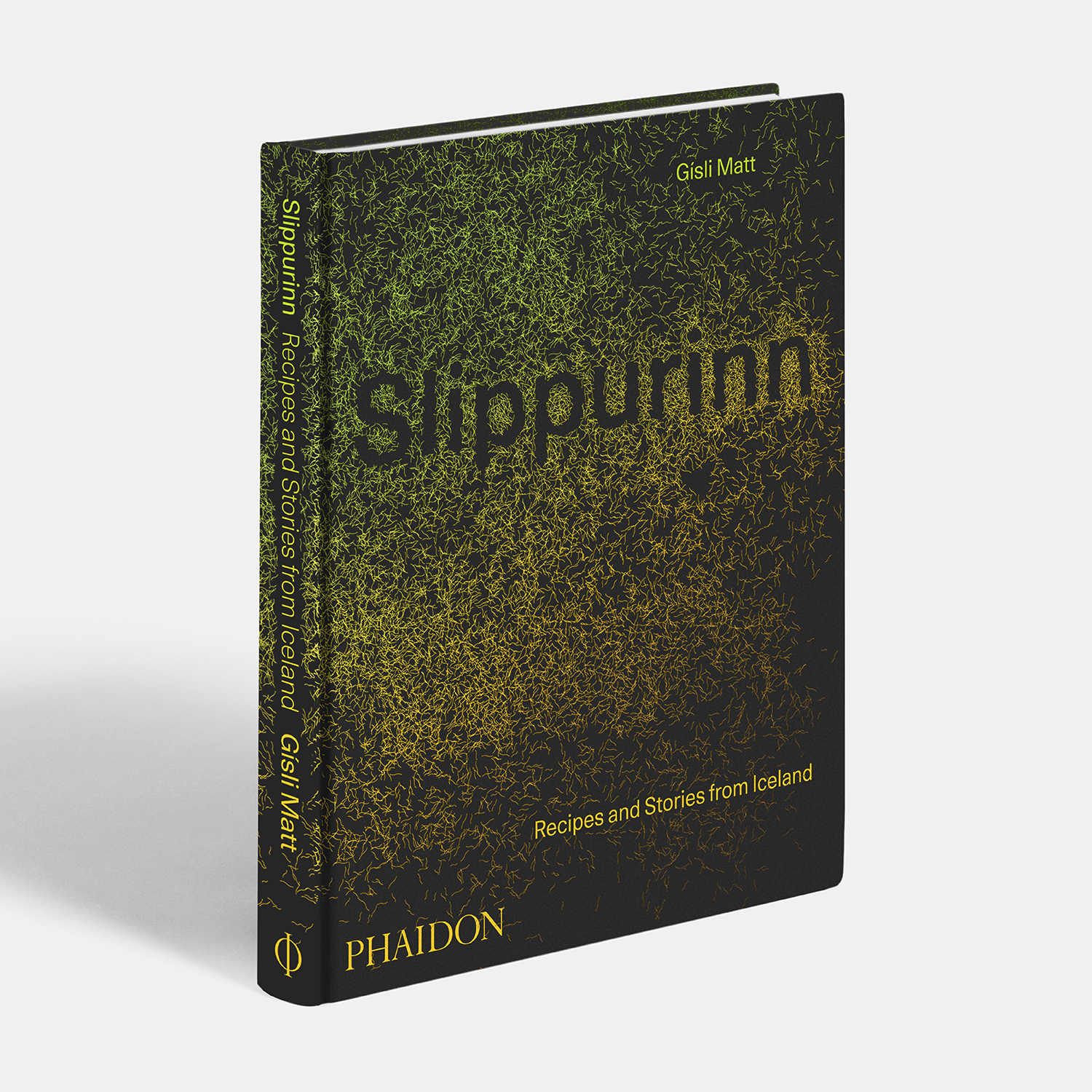 For a different, though no less rarefied, take on national culture and the culinary arts, consider Slippurinn. The book and restaurant, established by chef Gísli Matt, takes its name from the old shipyard in Iceland's Westman Islands, which this culinary destination now occupies. In this most incredible, volcanic environment, where plants grow on mountains solidified by lava flows, Matt created a menu that both respects the local and traditional, and pushes boundaries of contemporary cuisine. This, his first book, takes the reader right to the heart of a fascinating culinary world and island life. To find out more and order your signed copy, go here.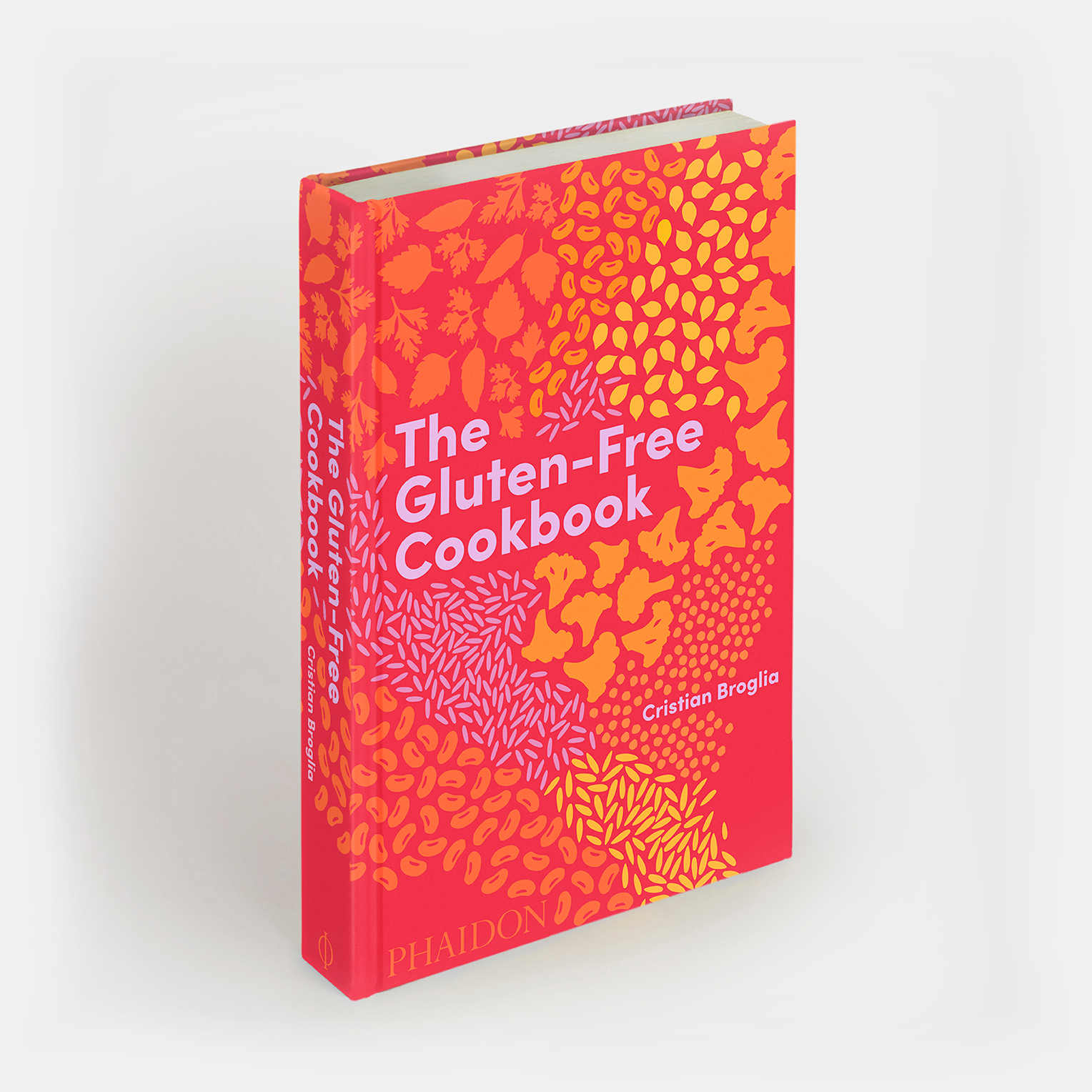 Finally, to cut out a little gluten without sacrificing on taste, get The Gluten-Free Cookbook. Created by the team behind Eatly, this is the most comprehensive guide ever published on preparing, eating, and enjoying gluten-free recipes from around the world.
The book draws together 350 tasty, healthy, naturally gluten-free recipes drawing from food cultures around the globe, bringing great dishes a global audience that is growing every day.
This gorgeous book spotlights everyday dishes from more than 80 countries – showcasing the diversity of recipes that are deliciously gluten-free by design, rather than being reliant on ingredient substitutions. From breakfast to dinner and dessert (and everything in between), these are easy-to-use recipes for any time of day, making this an essential resource and a must-have reference. Order your copy here.
We'll be bringing you more news about our other releases - including our wonderful children's titles - in the coming days and weeks. Meanwhile for more information, and to see the full Fall list, visit the store here.