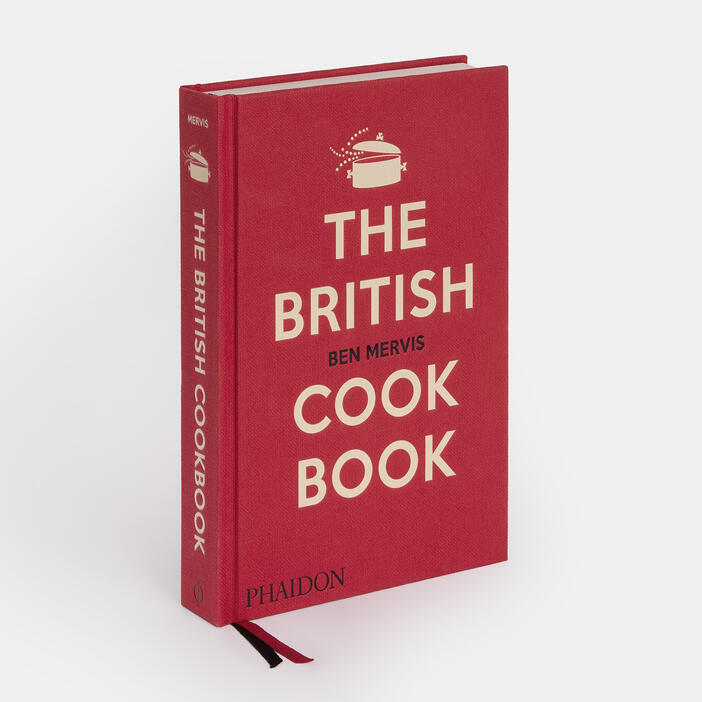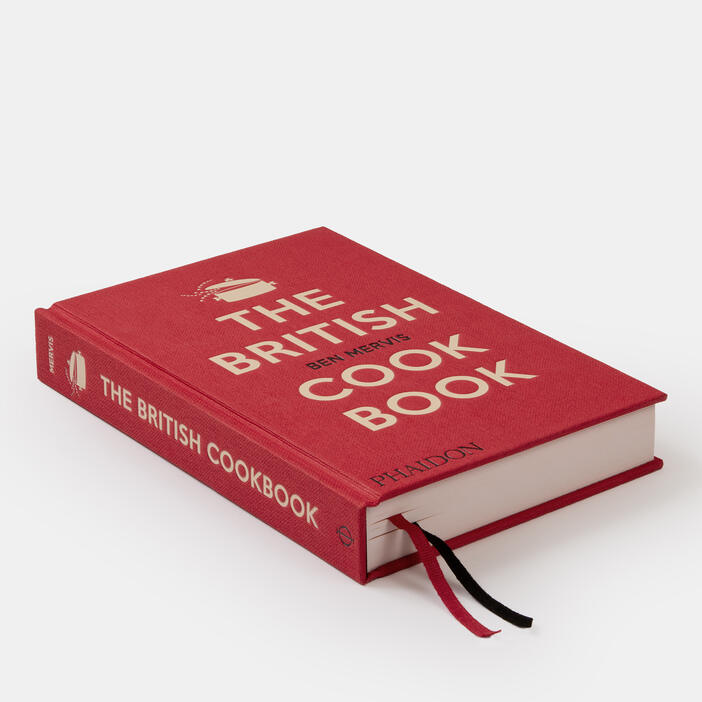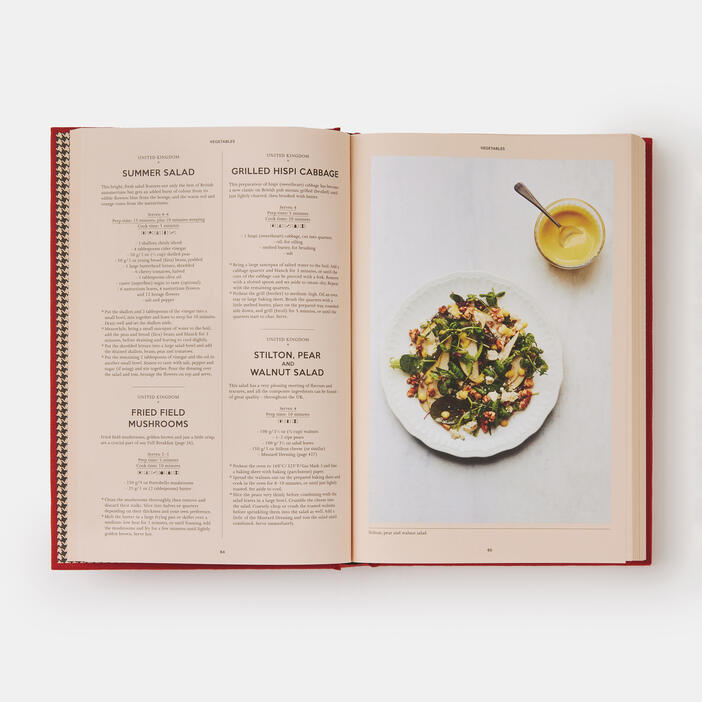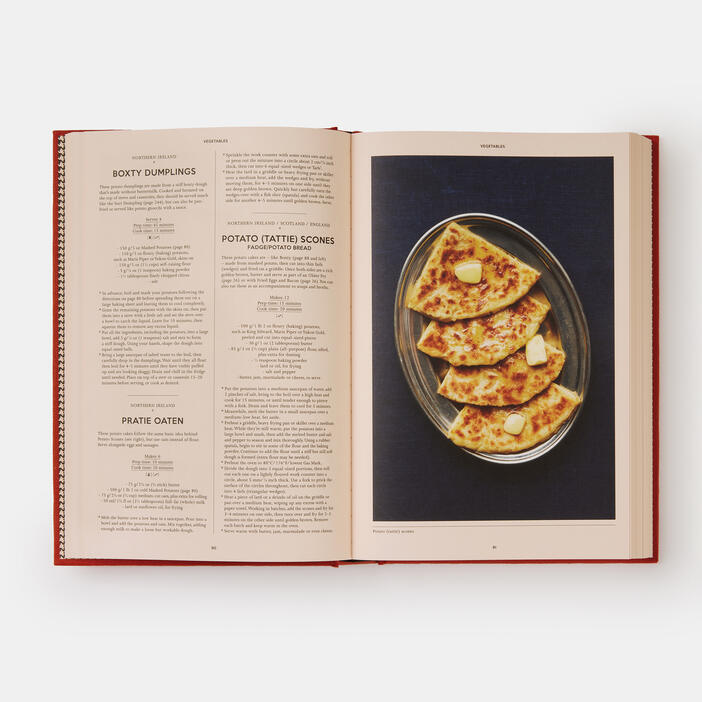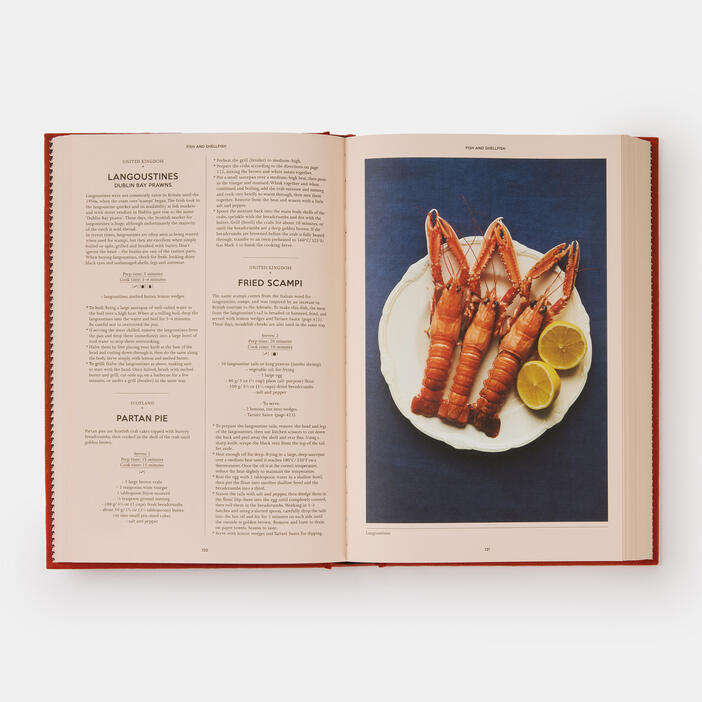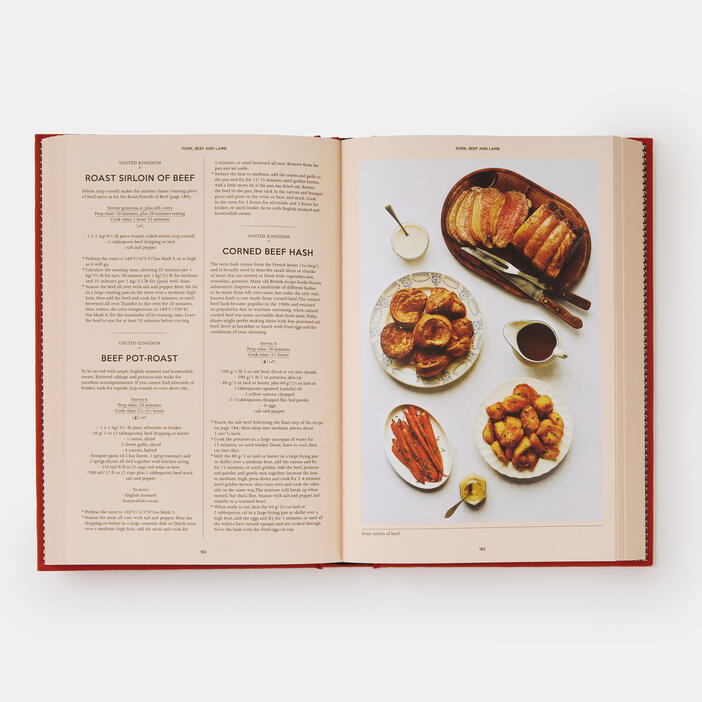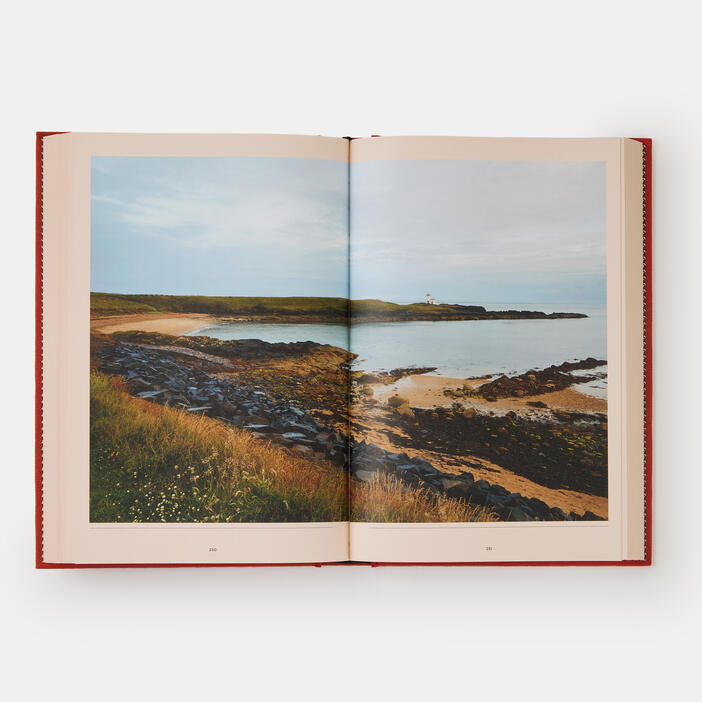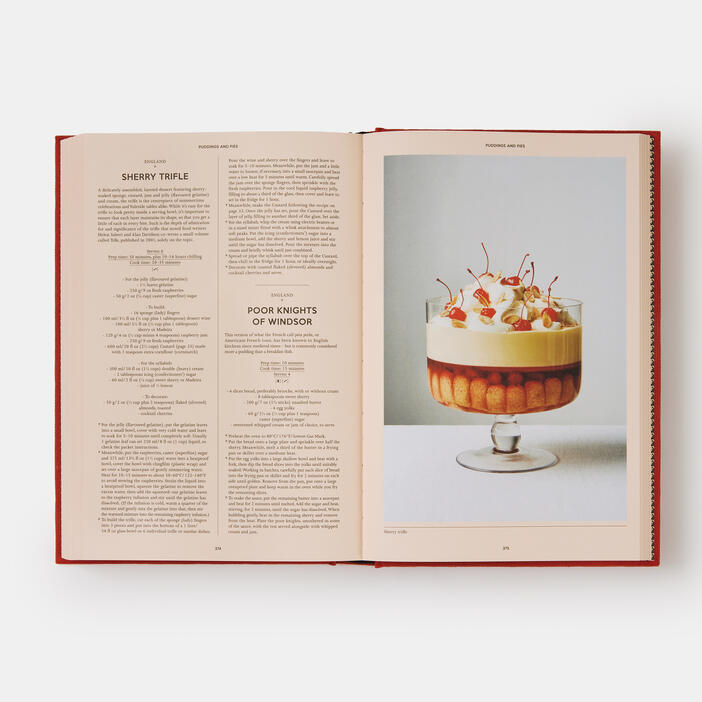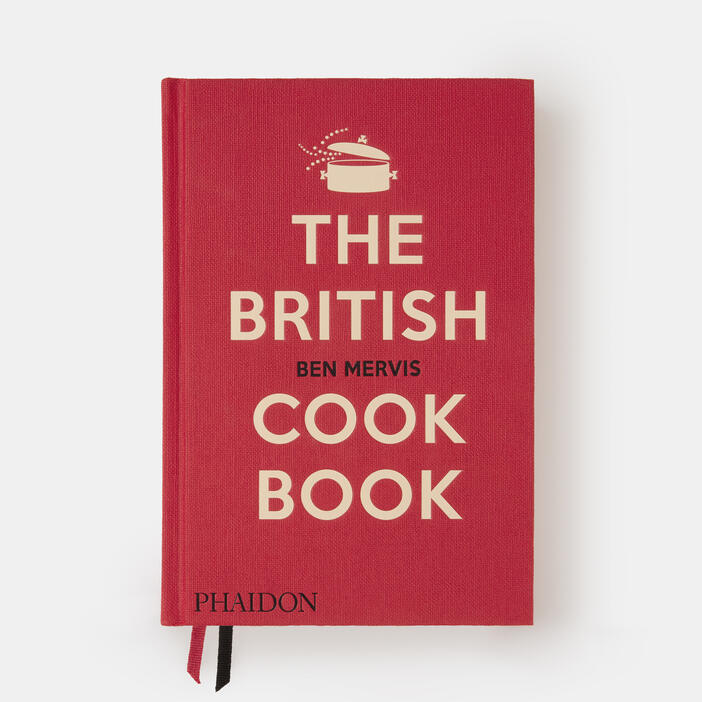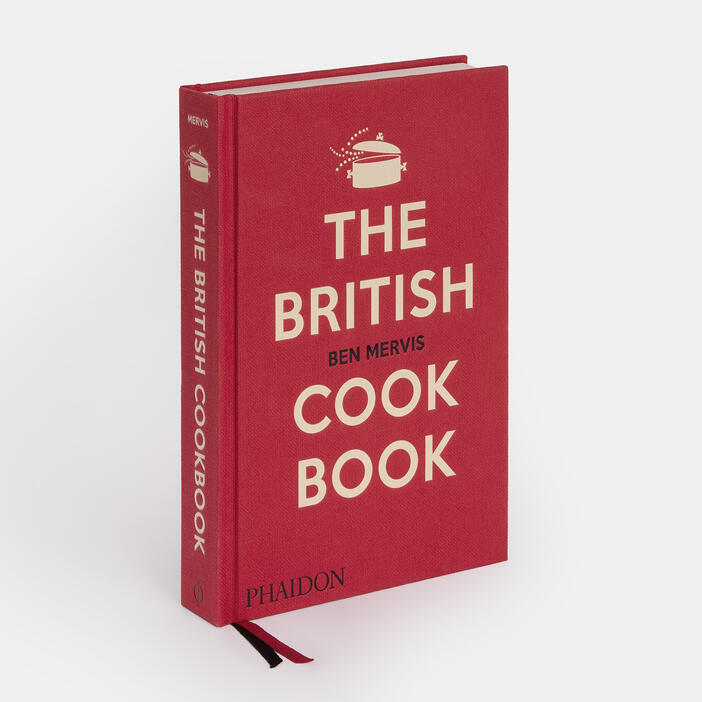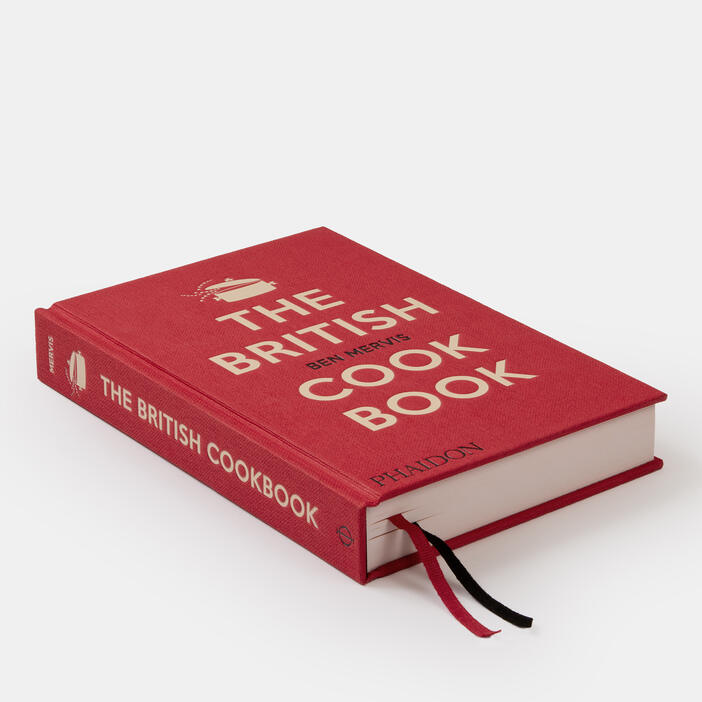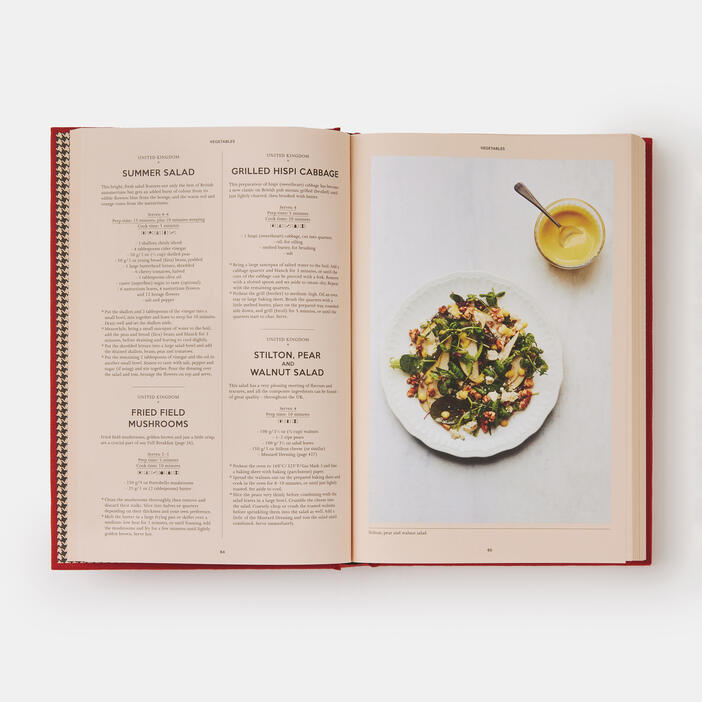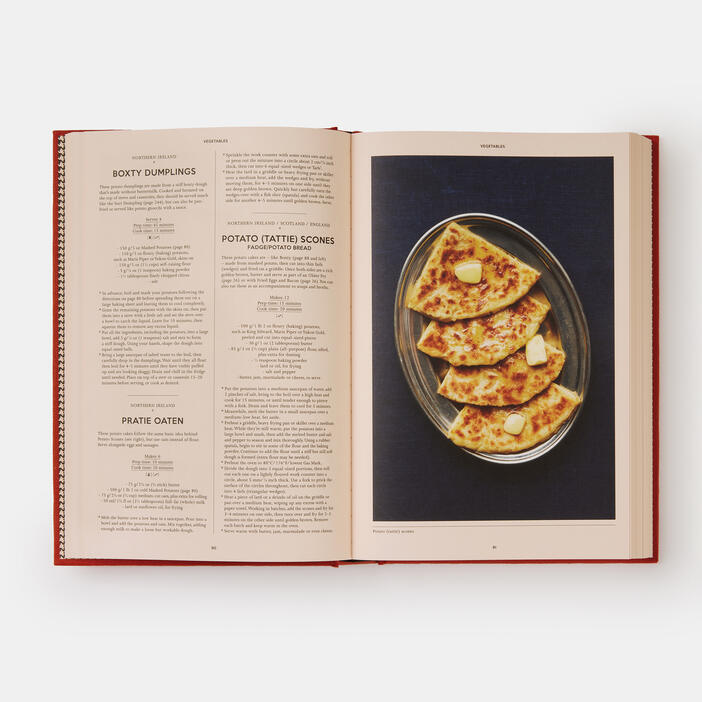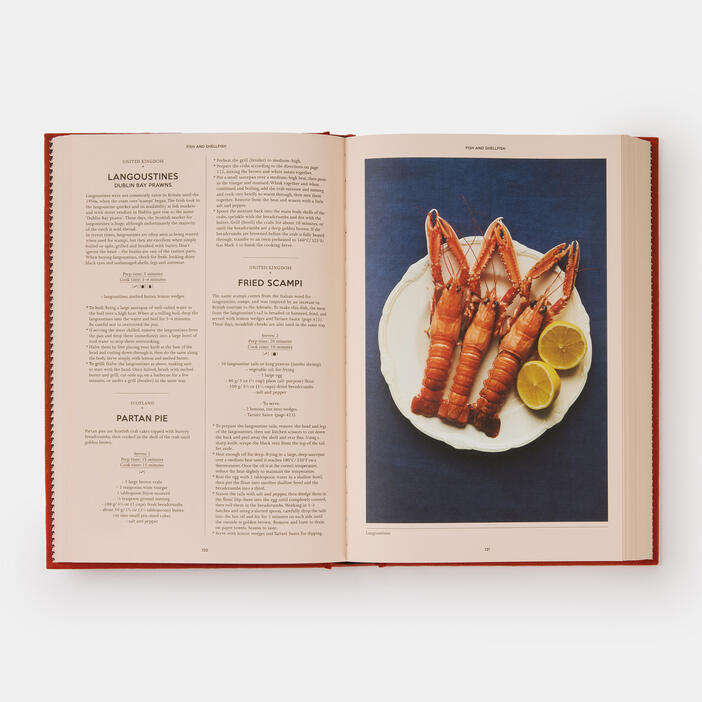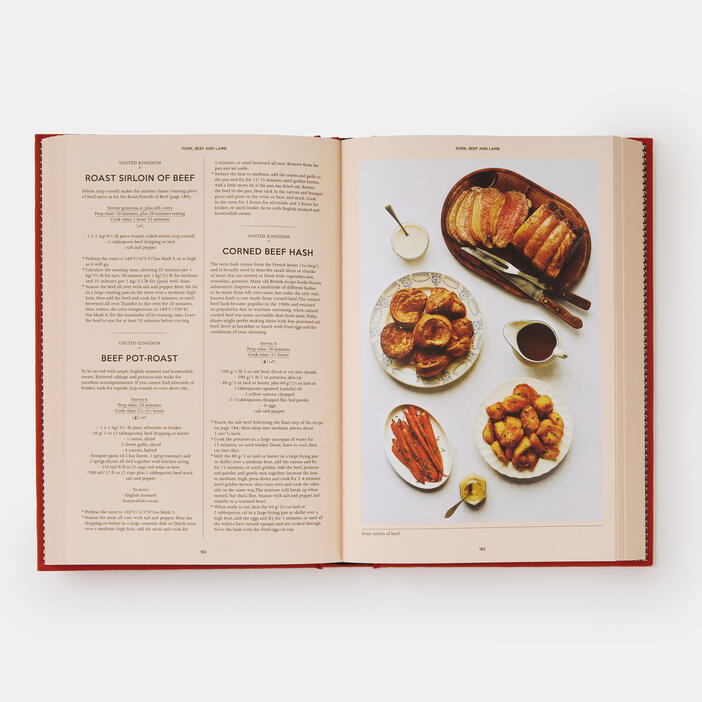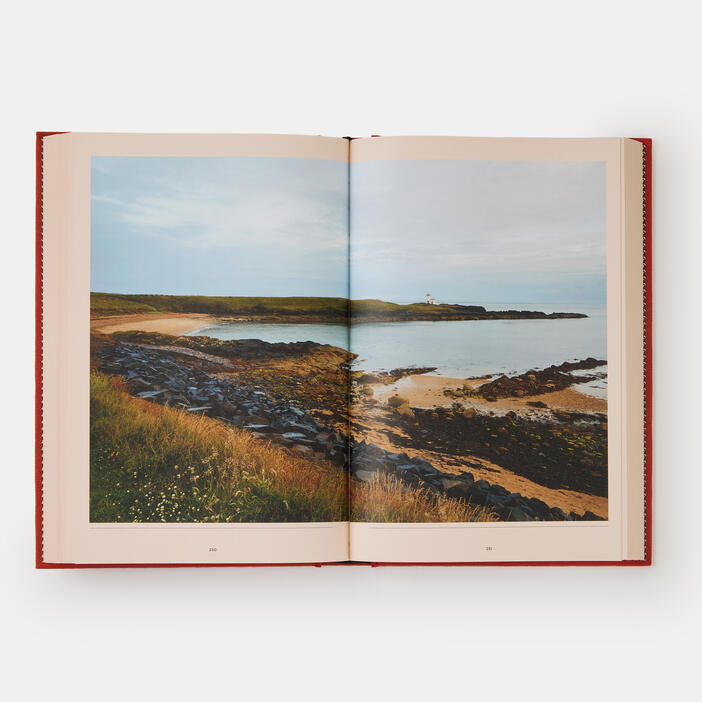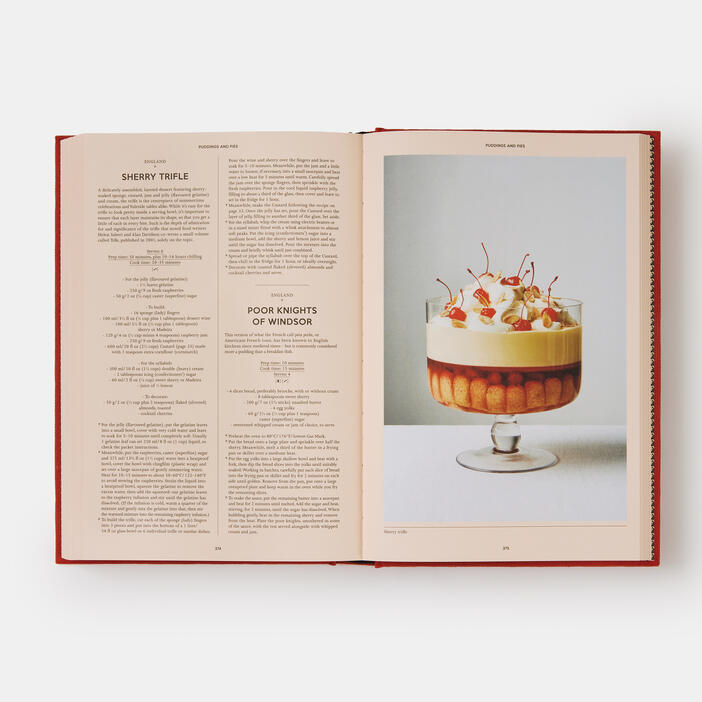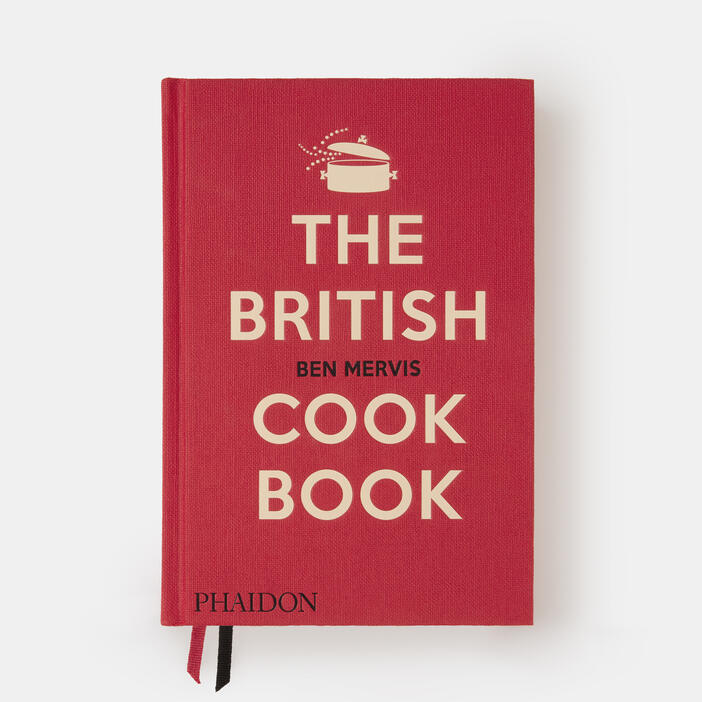 The British Cookbook
Price AUD$74.95 | Phaidon 100 Price CAD$64.95 | Phaidon 100 Price £39.95 | Phaidon 100 Price T54.95 | Phaidon 100 Price USD$54.95 | Phaidon 100 Price €49.95 | Phaidon 100
'Oh what a perfect book. It makes me want to take a year off and stand in a kitchen, all day every day trying to bring these wonderful dishes to life… without a hint of jingoistic grandstanding it reminds us what a rich, varied and proud cuisines we have in Britain… so grateful to have this.' – Stephen Fry
'Staggeringly comprehensive and deeply researched, it's a big, greedy, engrossing banquet of a book.' – Marina O'Loughlin, British journalist, writer and restaurant critic
Discover over 550 much-loved authentic home cooking recipes from England, Wales, Scotland, and Northern Ireland, celebrating the rich traditions of regional and seasonal British cooking
In The British Cookbook, author and food historian Ben Mervis takes readers on a mouth-watering culinary tour across England, Wales, Scotland, and Northern Ireland, revealing a cuisine as diverse as the landscape from which it originates.
Part cookbook, part cultural history, this deeply researched collection of 550 authentic recipes encompasses home-cooked classics, such as Shepherd's Pie, Welsh Rarebit, Scottish Crumpets, and Victoria Sponge; lesser-known and regional recipes, such as Bonfire Night Black Peas and Dublin Bay Prawns; dishes deeply steeped in British history, such as Haggis and Devils on Horseback; and iconic dishes with roots outside of the United Kingdom, such as Chicken Tikka Masala, Curry Goat, and Sesame Prawn Toast.
The recipes are fascinating to read and easy to follow, with lively descriptions of each dish's origins; clear, user-friendly instructions; and helpful notes on unique ingredients and techniques. Stunning photographs of food and local scenery complete this exciting ode to British cuisine.
Chapters include:
Eggs and Dairy
Soups and Stews
Vegetables
Fish and Shellfish
Poultry
Game and Game Birds
Beef
Pork and Lamb
Savoury Pies and Pasties
Stuffings, Dumplings, Porridge and Pastry
Griddle Cakes and Breads
Oven-Baked Breads and Savoury Bakes
Cakes, Buns and Biscuits
Puddings and Pies
Sauces, Confections and Preserves
Specifications:
Format: Hardback
Size: 270 × 180 mm (10 5/8 × 7 1/8 in)
Pages: 464 pp
Illustrations: 100 illustrations
ISBN: 9781838665289
Ben Mervis is a respected food historian, researcher, and writer. He has worked at restaurant noma in Copenhagen, and as a contributor and researcher on Netflix's Chef's Table. In 2017 he launched the magazine Fare, an exploration of city culture through food, history, and community. Ben has worked alongside chefs from around the UK to draw together the collection of dishes for The British Cookbook.
Jeremy Lee is a British chef and proprietor at Quo Vadis in London. He had previously been head chef at the Blueprint Café for 18 years.
Featured in Travel + Leisure's Best Fall Food Books
Featured in Eater's Top 10 Best Cookbooks of Fall 2022
Featured in Food & Wine's Best Fall 2022 Cookbook
'Oh what a perfect book. It makes me want to take a year off and stand in a kitchen, all day every day trying to bring these wonderful dishes to life … without a hint of jingoistic grandstanding it reminds us what a rich, varied and proud cuisines we have in Britain … so grateful to have this.' – Stephen Fry
'Staggeringly comprehensive and deeply researched, it's a big, greedy, engrossing banquet of a book.' – Marina O'Loughlin, British journalist, writer and restaurant critic
'A fascinating dive into the historic underbelly of British cuisine … required reading for any person interested in food.' – René Redzepi, head chef and owner of restaurant noma in Copenhagen
'Just what the doctor ordered: a thoughtful, intelligent, tried-and-true compendium ... lovely stuff, and timely.' – Elisabeth Luard, food writer, artist and broadcaster
'A great compendium of traditional recipes, and an excellent introduction for home and professional cooks alike; I greatly enjoyed learning about many regional recipes I'd never heard of before.' – Pierre Koffmann, internationally acclaimed chef
'A wonderfully rich book' – Diana Henry, The Telegraph
'A treasure trove of splendidly named delicacies … This is one of those cookbooks that works as well for reference as it does for actual cooking, though the wealth of griddle cakes, crumpets, loaves, and buns alone makes a compelling case for the latter.' – Eater
'The reader comes away with a newfound understanding and appreciation of the wonderful nuances of good British fare' – Delicious
'Mervis masterfully moves between the sublime and the scrumptious ... Pure poetry' – Monocle
'Ready for a culinary tour of England, Wales, Scotland, and Northern Ireland? Author and food historian Ben Mervis is your guide answering your questions on British cooking.' – Philadelphia Inquirer
'This cookbook celebrates both traditional British cuisine as well as the multi-faceted cuisine it has evolved into with the influences of migration and immigration - truly representing the essence of Britain as a country that embraces change and integration.' – Sumayya Usmani, author Summers Under the Tamarind Tree
'Nothing goes to waste in this bountiful feast. Anglophiles and hungry history buffs will find much to explore.' – Publishers Weekly
'Looking for your meat pies and puddings? [The British Cookbook] has 'em, along with roasts, trifles, all manner of cakes and breads, and much more.' – Stained Page News
'This 464-page, fire-engine-red tome is a once-in-a-generation anthology containing hundreds of British recipes both familiar … and more obscure.' – Saveur
'The tide is finally turning on the outdated notion that British food isn't crave-worthy. Ben Mervis showcases the variety of British cooking with a robust collection of favored staples like the Full Breakfast, Mince and Tatties, and the Scotch Egg (a dish I've yet to master), as well as many, many more. The book is laid out with an easily navigable index and punctuated by dreamy images of the English countryside. For those who love a good British dish and want some inspiration in between trips across the pond, this cookbook is for you.' – Sean Flynn, Food & Wine