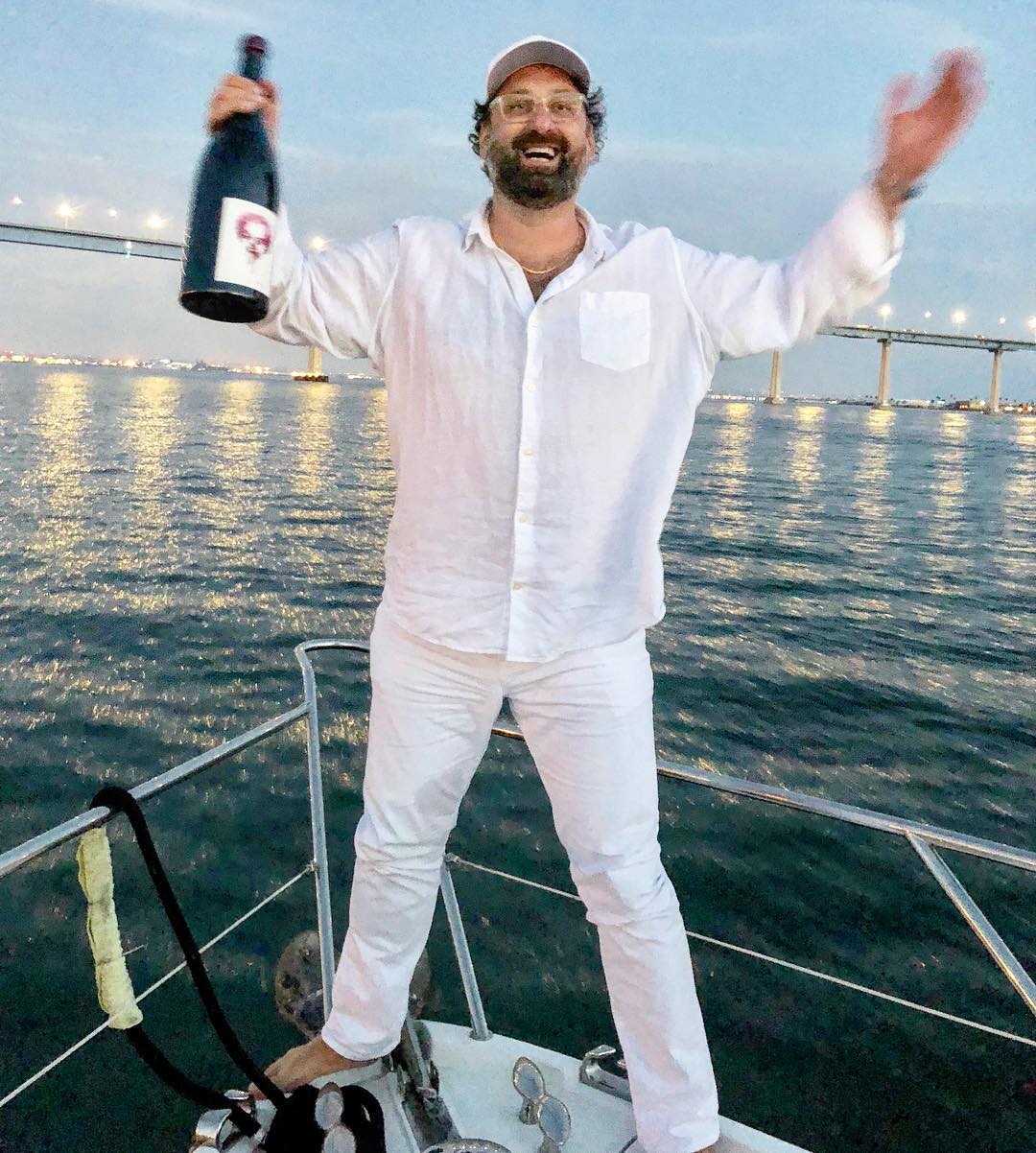 A very funny man for A Very Serious Cookbook
Comedian Eric Wareheim opens up on why he loves the amazing food and wine at Contra and Wildair
The American actor, writer and comedian Eric Wareheim has appeared in The Office, voiced characters on the Simpsons, created music videos for Maroon 5 and Charli XCX, entertained crowds on stage and screen as part of the comedy duo Eric & Tim, and starred in the Netflix series Master of None, as Arnold Baumheiser.
Yet Wareheim's cultural interests aren't restricted to the dramatic arts. He's also a major gourmand and oenophile; he even co-founded a wine company, Las Jaras Wines, in 2017.
And, when it comes to restaurants, he values fewer places more highly than Contra, the Lower East Side restaurant founded by chefs Jeremiah Stone and Fabián von Hauske. This restaurant, and its sister establishment, Wildair, serve ambitious dishes cooked from seasonal, local ingredients, pairing them with excellent wines, many of which are low alcohol naturally produced.
Wareheim is such a fan, he's written the foreword for A Very Serious Cookbook: Contra Wildair by Stone and Von Hauske. Here's why the food, wine and convivial company has led him to love the place.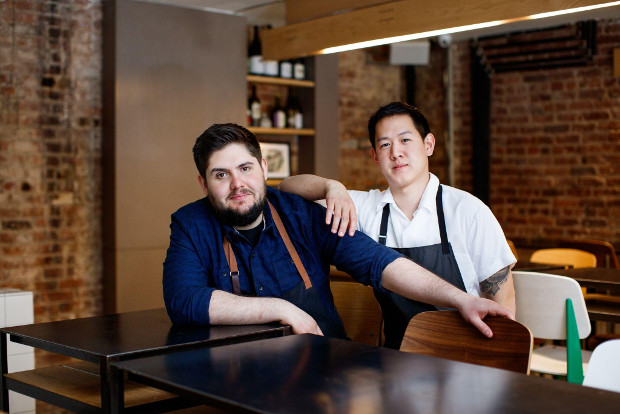 ""How many special people change? How many lives are living strange? Where were you while we were getting high?" I have belted out these corny but profound lyrics with Jeremiah and Fabián on several occasions at Contra over the years. Here's the setup: Service is over, I'm still at the bar experimenting with whatever newest Amaro concoction the bartender is whipping up, then suddenly I hear Noel Gallagher's sinfully elegant guitar chords strumming over the sound system and I feel a hand on my back. It's Jeremiah. Without pause, we lock eyes and start to go full Oasis on anyone and everyone. Fabián joins in. All of New York City is listening.
"Why are we singing a seemingly douchey karaoke rendition of a song originally sung by two of the most revolutionary bad boys of rock? Because these are wildly revolutionary chefs and it only feels natural. Through the out-of-tune lyrics, we're basically saying, "WE OWN THIS TOWN, and we can sing Oasis as loud as we want, singing every out-of-tune lyric every dang night!"
"And when I say revolutionary, I do indeed mean revolutionary. Let me explain. Around 2012, New York City was getting pretty boring with all the stuffiness in the fine dining world and meat-centric eateries in the bistro scene. I mean, enough with the dozen oysters and regular ole bone marrow toast. Sure, some people were taking moderate risks, but the vibe always would come off more pretentious than anything, ruining the experience for me. Oh cool, another unidentifiable foam on my fish. Great, another plate of food where every single thing is cooked to death, charred beyond recognition, and overly seasoned. Radical, an inauthentic Izakaya-spot run by white bros. Full on bummer times.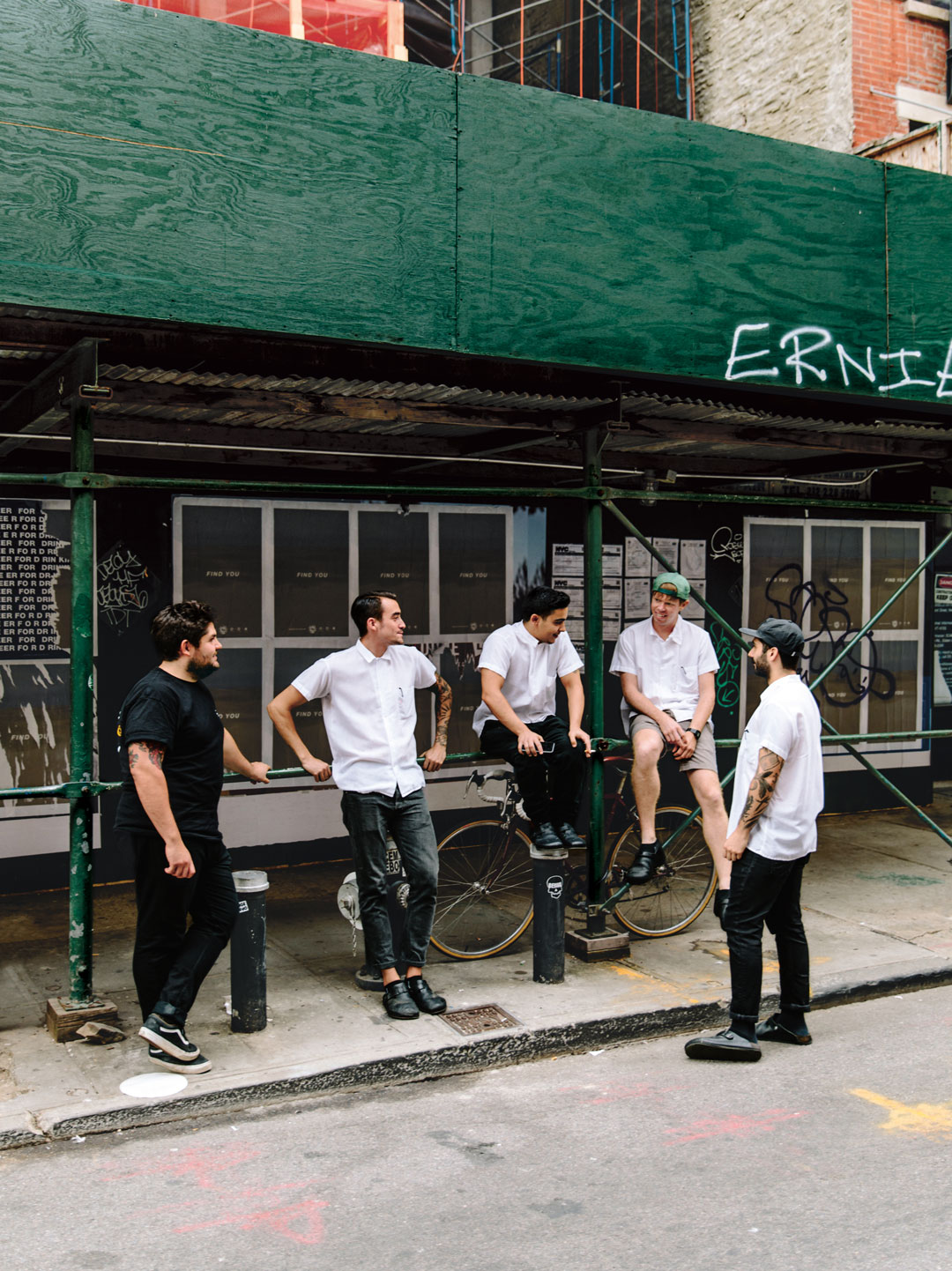 "Then along came Contra. Right in the heart of the Lower East Side of Manhattan, my stomping grounds when I'm on the East Coast. Through the filth and the club goers emerged a new restaurant where I finally felt at home. Where I felt inspired and perplexed at the same time. Where I was challenged by every course, tickled by each natural wine pairing. Where I felt the glowing love, combined with the reckless experimentation these talented chefs administered every dang day.
To read Wareheim's full foreword and cook some cool dishes from an even cooler restaurant, order a copy of A Very Serious Cookbook: Contra Wildair here.