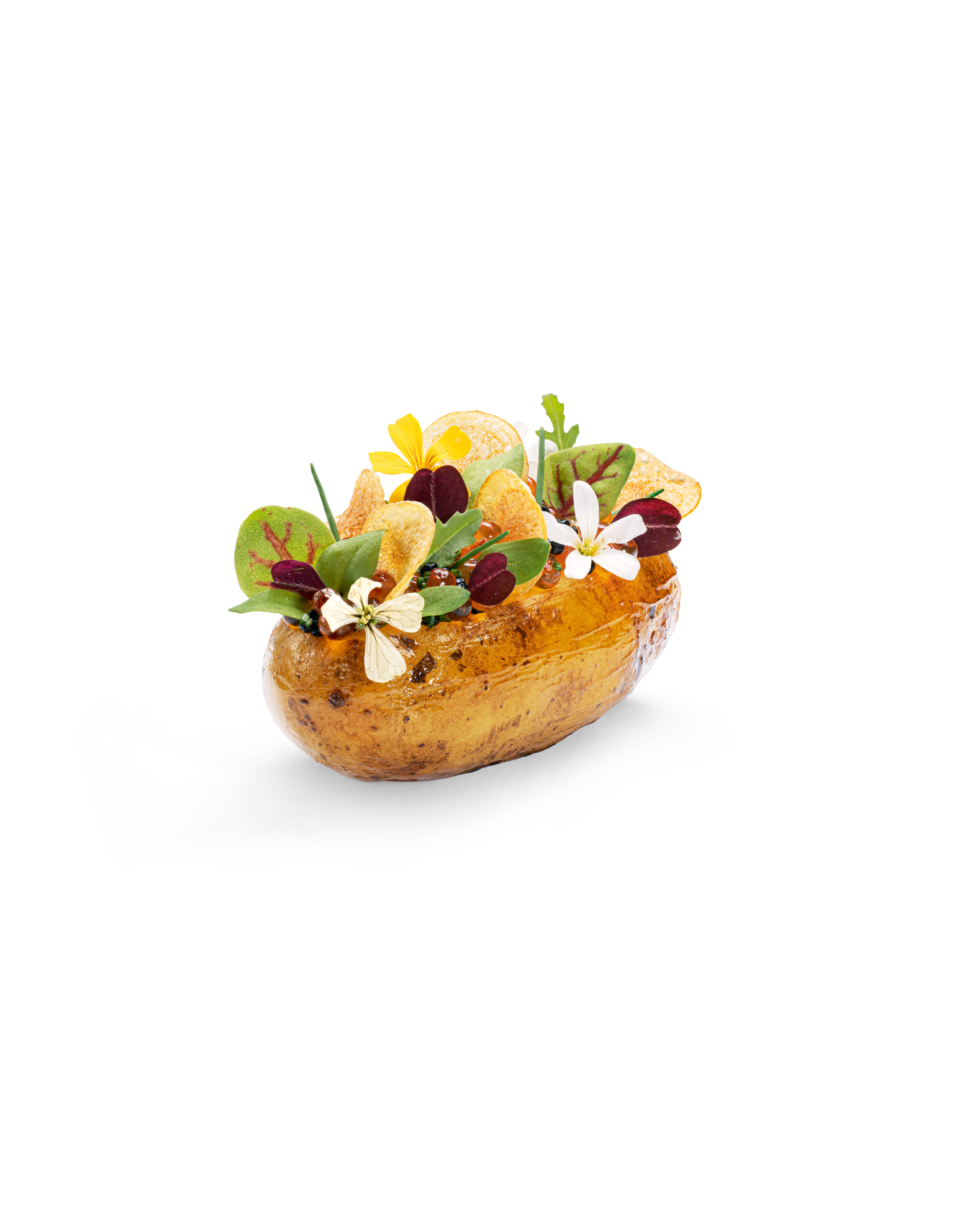 Why potatoes remind Core's Clare Smyth of childhood days at the beach
The acclaimed chef shares the story behind one of her best loved, and most personal dishes
The chef Clare Smyth has managed to reach for the stars, while keeping her feet on the ground. Born in Northern Ireland, Smyth became the first and only British female chef to hold three Michelin stars in the UK, when her London restaurant, Core, was awarded the accolade in 2021, just three years after its opening. This remarkable restaurant also holds a 10/10 score in the Good Food Guide and 5/5 AA rosettes, while its chef was formerly Chef Patron of Restaurant Gordon Ramsay, and was named the 'World's Best Female Chef' by the World's 50 Best Restaurants in 2018.
Despite all this acclaim, however, Smyth, still places a great deal of emphasis on her own roots, her suppliers, and her personal connection to particular dishes, as exemplified in her new book, Core. Take, for example, one of her most celebrated, and most personal creations, Potato and Roe.
"Potatoes are the taste of home," writes Smyth in her new book. "My aunt and uncle were, and still are, potato farmers on the North Antrim coast, where the soil holds onto all that minerality from the ocean. When I was younger, I would help them with seeding and harvesting, working against the creeping frost to make sure the crops avoided damage. Afterwards, we'd eat a few – boiled and served only with salt, pepper and butter. Seaweed was another taste of childhood for me; dulse (seaweed) grew plentifully along the shoreline, and we'd buy little paper bags of it for five pence, to snack on as we walked along. Those flavours are foundational for me."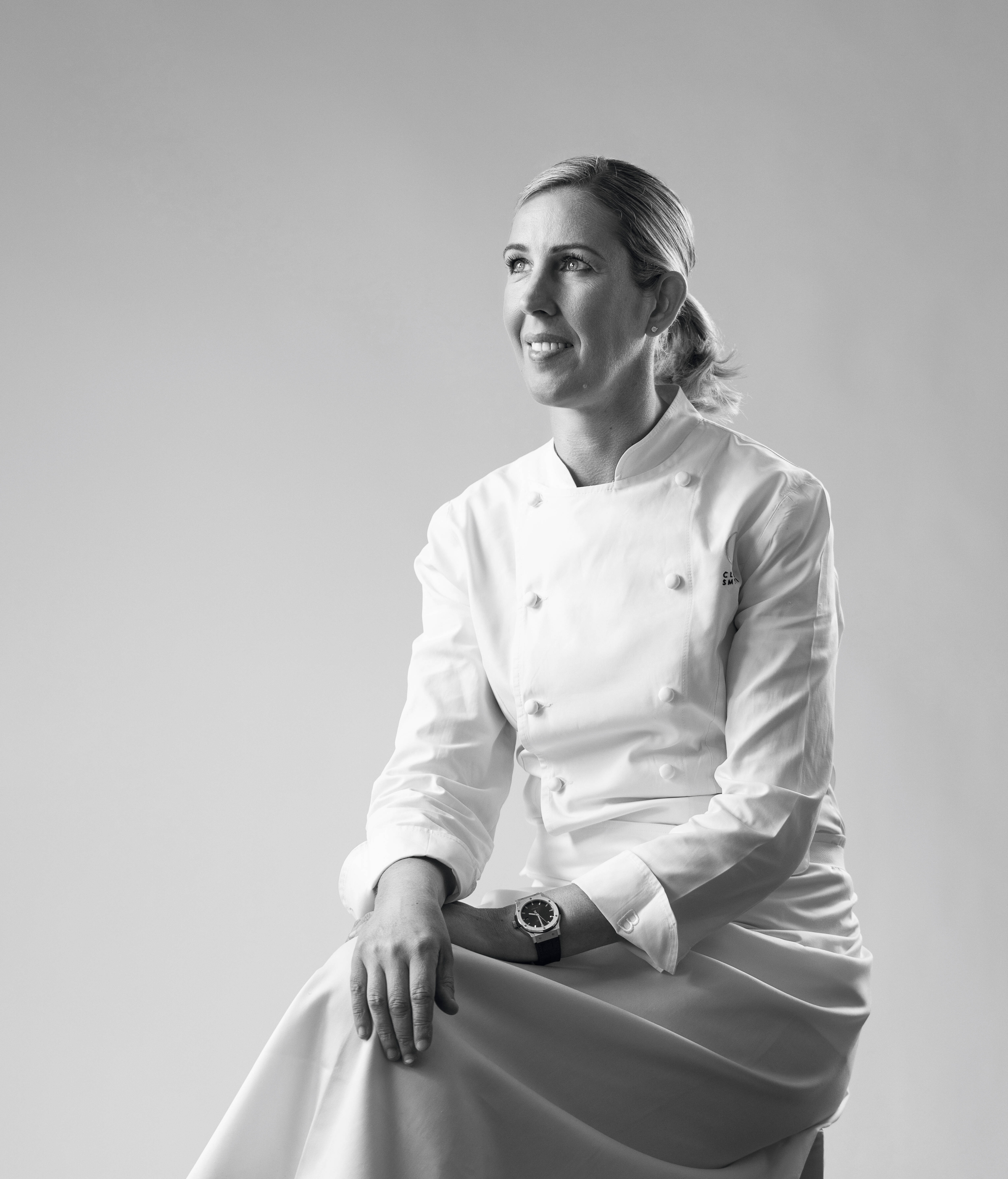 Clare Smyth. Photograph by Nathan Snoddon
Those flavours have remained with the chef throughout her professional life. "At the start of all my services, practically without fail, I would always snatch a boiled potato from the station making pomme purée, season it a touch, and eat it," she writes. "Our head chef, Jonny, watched me indulge this habit for years, and when it came to opening Core, he suggested we put together a dish that illustrated the centrality of the potato to my life. So, we got to work on developing just that."
The dish, Potato and Roe, combines Charlotte potatoes with trout and herring eggs, as well as a dulse beurre blanc and a sprinkling of salt and vinegar crisps (chips). Though, with so many dishes at Core, the essence of the recipe lies beyond the simple ingredients and method. "I should say, the potato we use isn't just any potato," writes Smyth. "We have a grower, who would prefer to remain nameless, who grows potatoes and only potatoes, and they're the best you've ever had. I've worked with him now for fifteen years, and he's completely obsessed with what he does – he wants to produce the finest potato possible, and we believe he does.
"This dish has become a calling card of our restaurant: a case study in our culinary style, with the humble potato unashamedly front and centre, punctuated with briny bursts of trout and herring roe," she goes on. "More than this, however – the dulse, the roe, the potato, even the salt and vinegar crisps on top (my favourite snack) – it's an expression of my identity and history on a plate. Where I came from, and where I am now."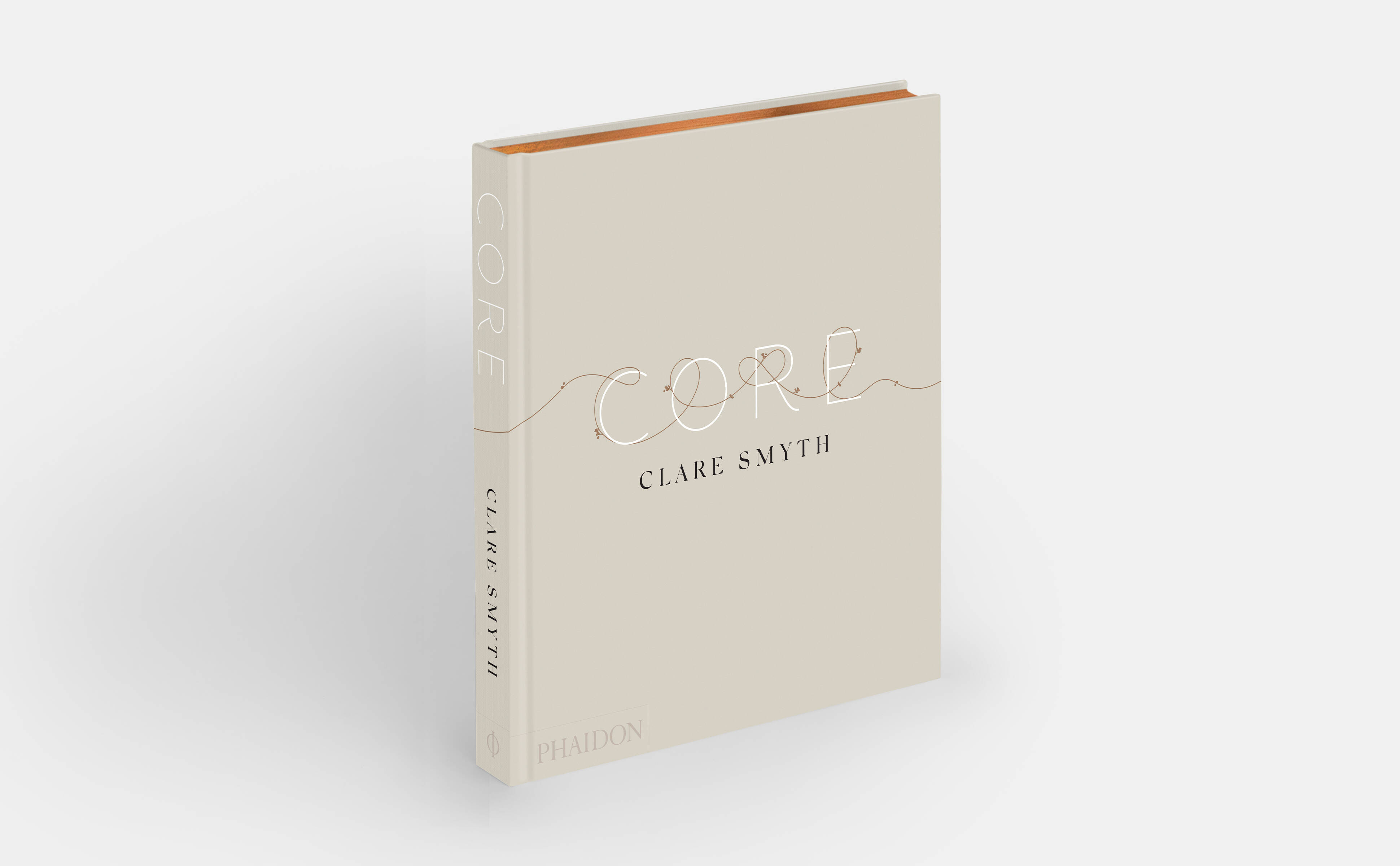 Core
To find out more about where this extraordinary chef has come from, as well as where she is now, order a copy of Core here.