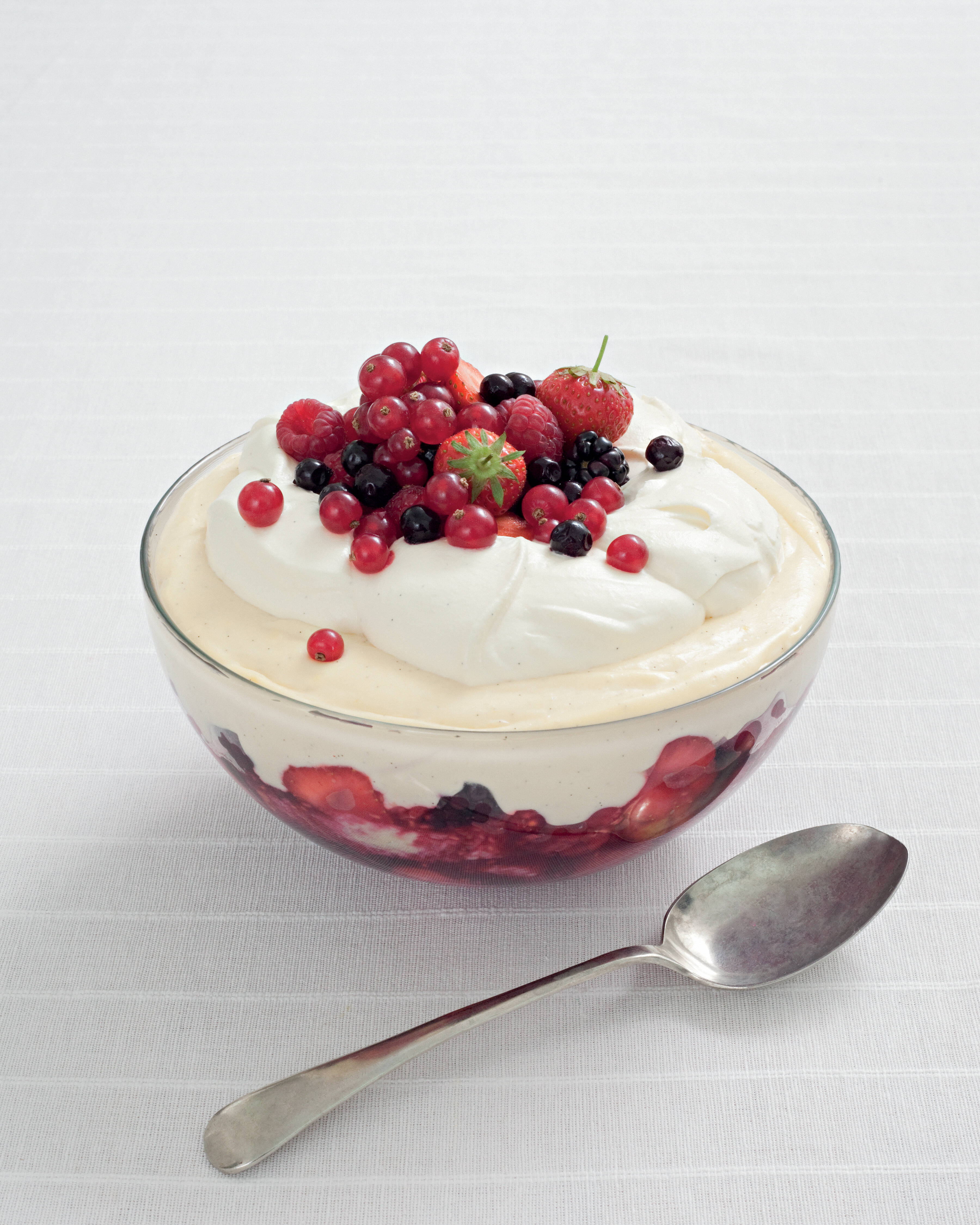 Try these Royal party favourites this Jubilee
We extract seasonal food and drink from our books, each with a Royal connection
Are you marking the Queen's Jubilee with friends? And are you (like us) a little wary of Pimms, coronation chicken, and Union Jack kitchen aprons? Then take some advice from Clare Smyth. She is the patron chef of the three-Michelin-starred restaurant Core in London, and she catered for Harry and Meghan's wedding reception in 2018. While the details of that menu remain private, Smyth's overriding culinary ethos is a matter of public record, thanks to her new book, Core.
In this exquisite cookbook, Smyth explains how the notion of informal luxury lies at the centre of Core. "We want people to feel welcome and comfortable," she writes, "there's no dress code, no pretension and certainly no exclusion. In turn, we won't hide from you, or stand apart from you – we will always take the time to greet you as you pass the kitchen and wave goodbye as you leave."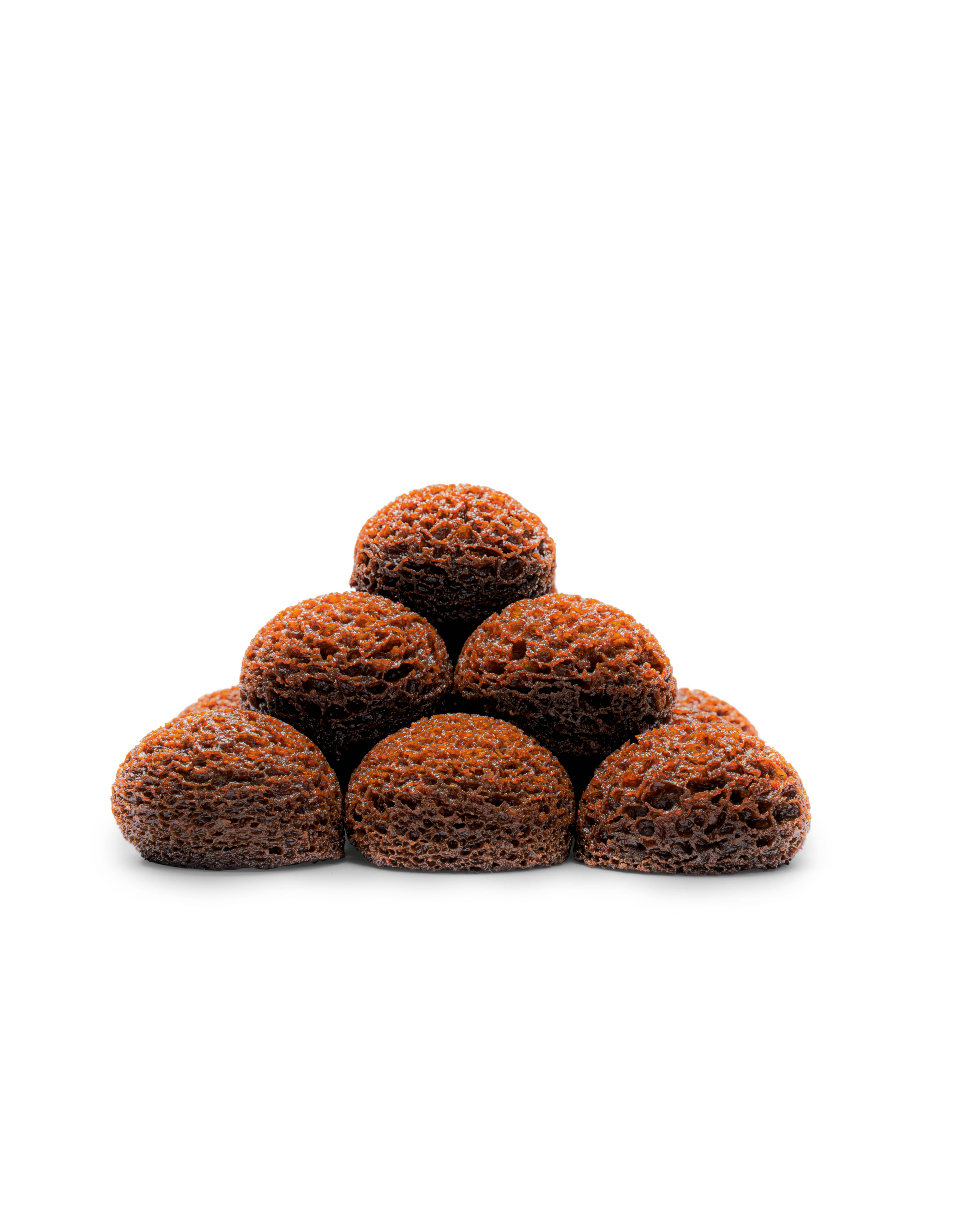 Treacle yogurt buns, from Core
As a chef and host, you could try this too, while also trying your hand at Core's delightful treacle yogurt buns. To bake two dozen of these you'll need 80g of natural yogurt, 80g of black treacle, 40g of toasted ale, 1.5 g of caster sugar, 55g of T45 flour, 5.5g of bicarbonate of soda; 1.5g of salt, and 35g of beurre noisette (that's butter that's browned in a pan then passed through a fine chinois sieve).
Put all the ingredients into a mixing bowl, reserving 10 g of the beurre noisette, and whisk to a smooth batter. Leave to rest for an hour in the fridge. Preheat the oven to 180°C/350°F (fan level 4). Divide the remaining beurre noisette among the cavities of twenty-four 4-cm (1½-inch) semi-sphere silicone moulds, then place on baking trays and heat in the oven for 2 minutes. Fill each cavity two-thirds of the way up with the chilled batter and bake for 8 minutes. Immediately remove them from the moulds and serve warm.
Care to accompany those buns with a tipple? Try a Dubonnet cocktail from Spirited, our international guide to mixed drinks. "Sometimes called the Zaza, this classic gin and Dubonnet aperitif was popular in the 1920s and said to be a favourite of Queen Elizabeth II and her mother," explains Adrienne Stillman in our new book. "Dubonnet Rouge is similar to sweet vermouth, but with a fresher fruit flavour."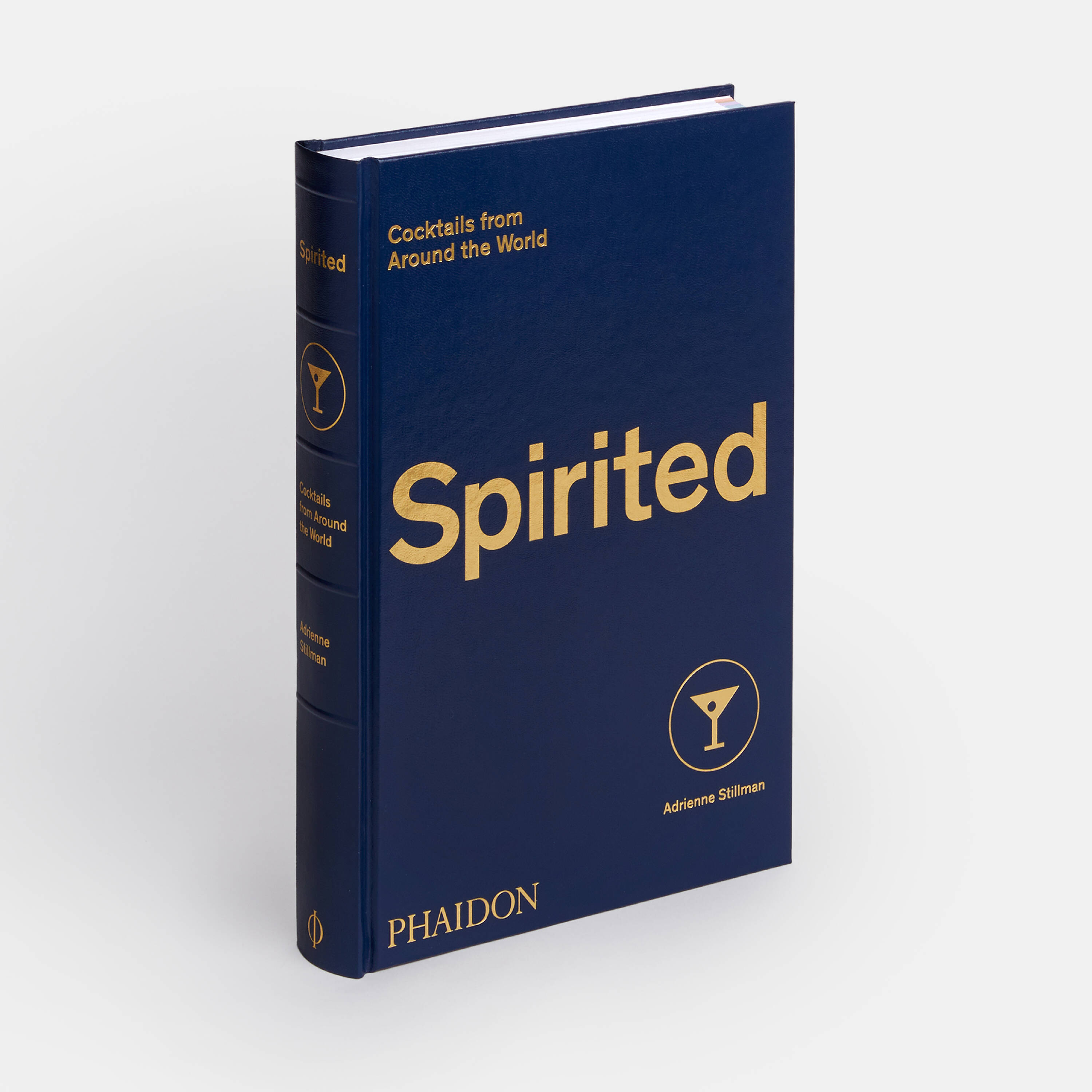 Spirited
To make this you'll need 11/2 oz (45 ml) of gin, 11/2 oz (45 ml)of Dubonnet Rouge, and a lemon twist, to garnish. Combine both the ingredients in a mixing glass filled with ice and stir for 30 seconds, or until well chilled. Strain into a coupe or Martini glass. Garnish with that lemon twist.
Finally, for fun, communal a taste of British summer time, turn to home cook and seasoned cookbook author Jane Hornby's ever-reliable title, Simple & Classic: 123 Step-by-Step Recipes.
Summer pudding is a popular dessert at Buckingham Palace; Darren McGrady, the personal chef to Queen Elizabeth II, Diana, Princess of Wales and Princes' William and Harry for fifteen years, is a big fan of the dish.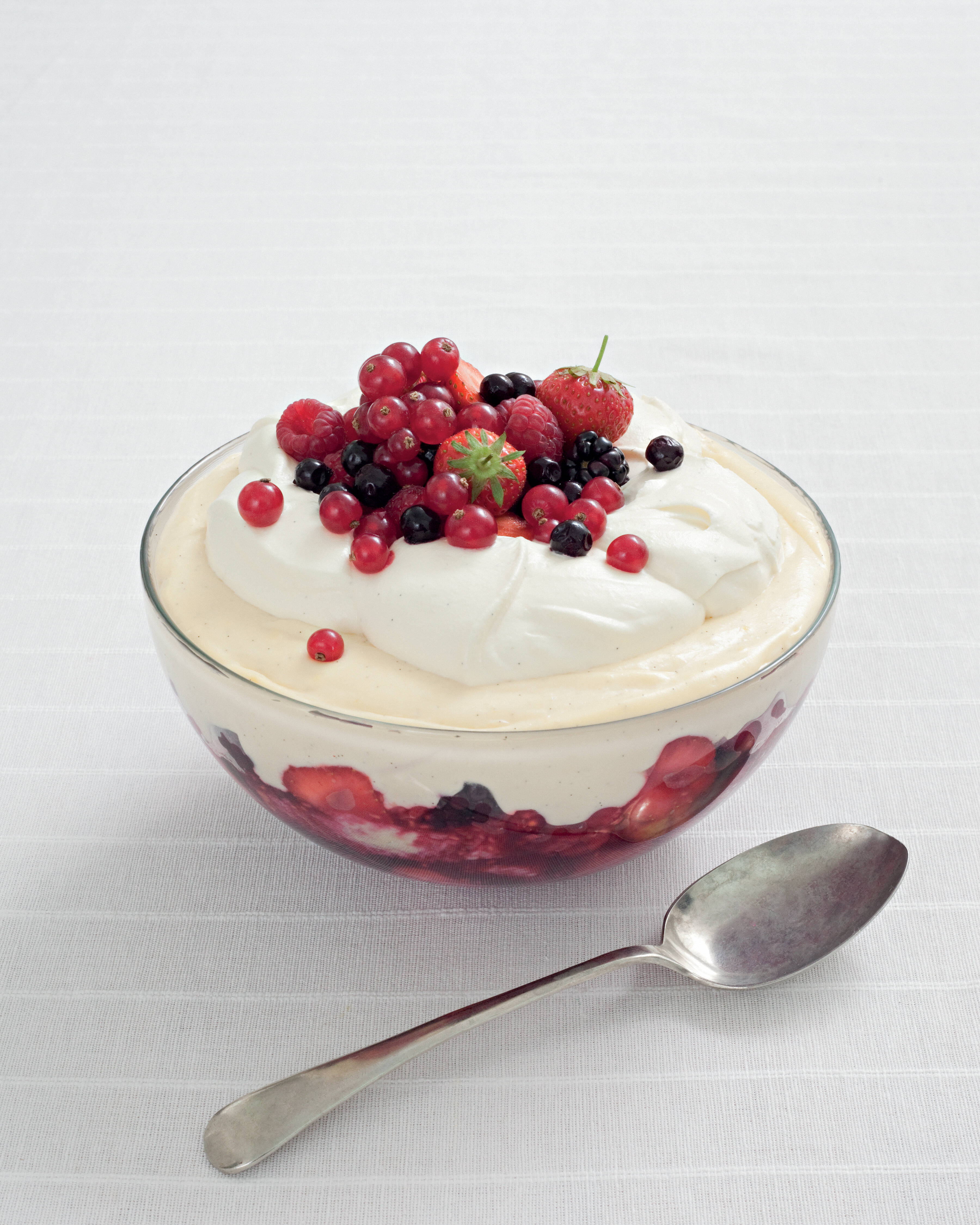 Summer pudding trifle
Hornby takes the original, and adds traditional trifle elements to create her summer pudding trifle. The dish calls for 3¼ cups (400 g) of raspberries; 2 cups (300 g) of blackberries; scant 1 cup (100 g) of red currants or blueberries, if not available scant 1 cup (100 g) of black currants or blueberries, if not available scant ⅔ cup (120 g) sugar, plus a little extra; 12 oz (350 g) strawberries (2¼ cups prepared) 4 extra-large (UK large) eggs; 2 tbsp of cornstarch (cornflour); 1¼ cups (300 ml) of whole milk 2½ cups (600 ml) heavy (double) cream; a vanilla bean; 7 oz (200 g) of good-quality brioche or pound (Madeira) cake; and 5 tbsp of orange liqueur (or orange juice for a nonalcoholic version).
Put three-quarters of the raspberries, blackberries, and currants or blueberries into a medium saucepan, then add two-thirds of the sugar and two tablespoons of water. Simmer for two minutes, until the berries are surrounded with juice but mainly still intact. Hull the strawberries by slicing off their tops, then cut each one in half or quarters, if large. Stir most of the strawberries into the hot fruit, then let cool.
To make the custard, separate the eggs, putting the yolks into a large bowl. (Use the egg whites in another recipe.) Add the remaining sugar and the cornstarch (cornflour). Whisk everything together until smooth. Put the milk, 1¼ cups (300 ml) cream, and half of the vanilla seeds (see note) into a medium saucepan, then bring just to a boil. Pour the hot liquid onto the egg yolk mixture, whisking constantly as you pour, until smooth and even. Return the custard to a clean saucepan, then bring to a boil over medium heat until thick and smooth, stirring all the time. Strain into a bowl, sprinkle the surface with a little sugar (this will stop a skin from forming), and cool until warm. Cover and transfer to the refrigerator to cool completely.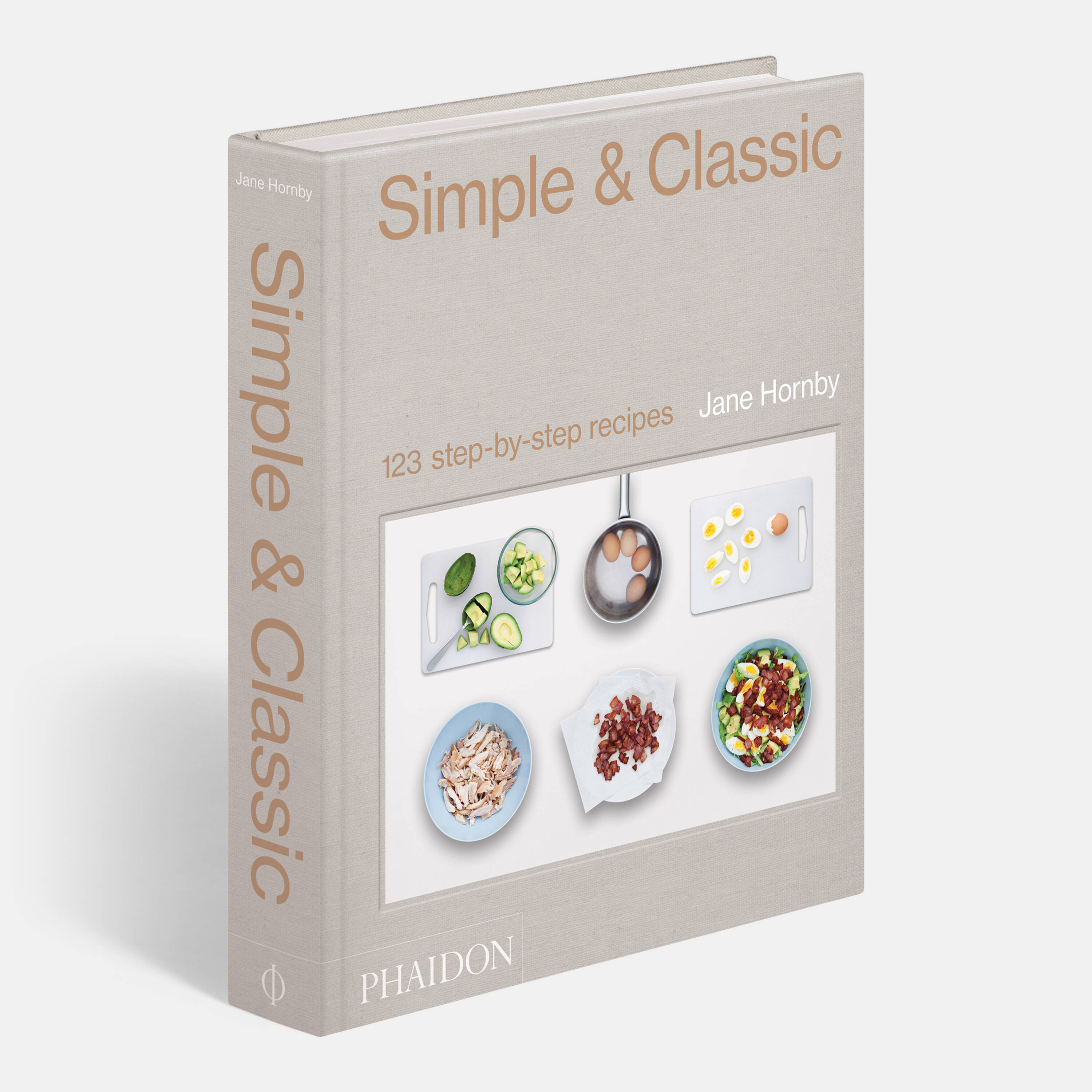 When the fruit and custard have cooled, it's time to layer up the trifle. Tear the brioche or cake into pieces and put some into the bottom of a large serving bowl or trifle dish at least 3½ inches (9 cm) deep and 6-cup (1.5-litre) capacity. Sprinkle some of the liqueur and let soak in for a few seconds. Spoon over some of the fruit and its juice, then layer the rest of the brioche and fruit until it has all been used and the brioche is totally covered in juice. Keep adding a little liqueur as you go, saving a tablespoon for later. Give the custard a quick whisk to make sure it's smooth, then spoon it on top of the fruit and spread to the edges. Chill the trifle for a few hours or overnight. Whip the remaining cream with the rest of the vanilla and liqueur, until thickened but not stiff. Spoon the cream over the trifle, then decorate with the reserved fruit.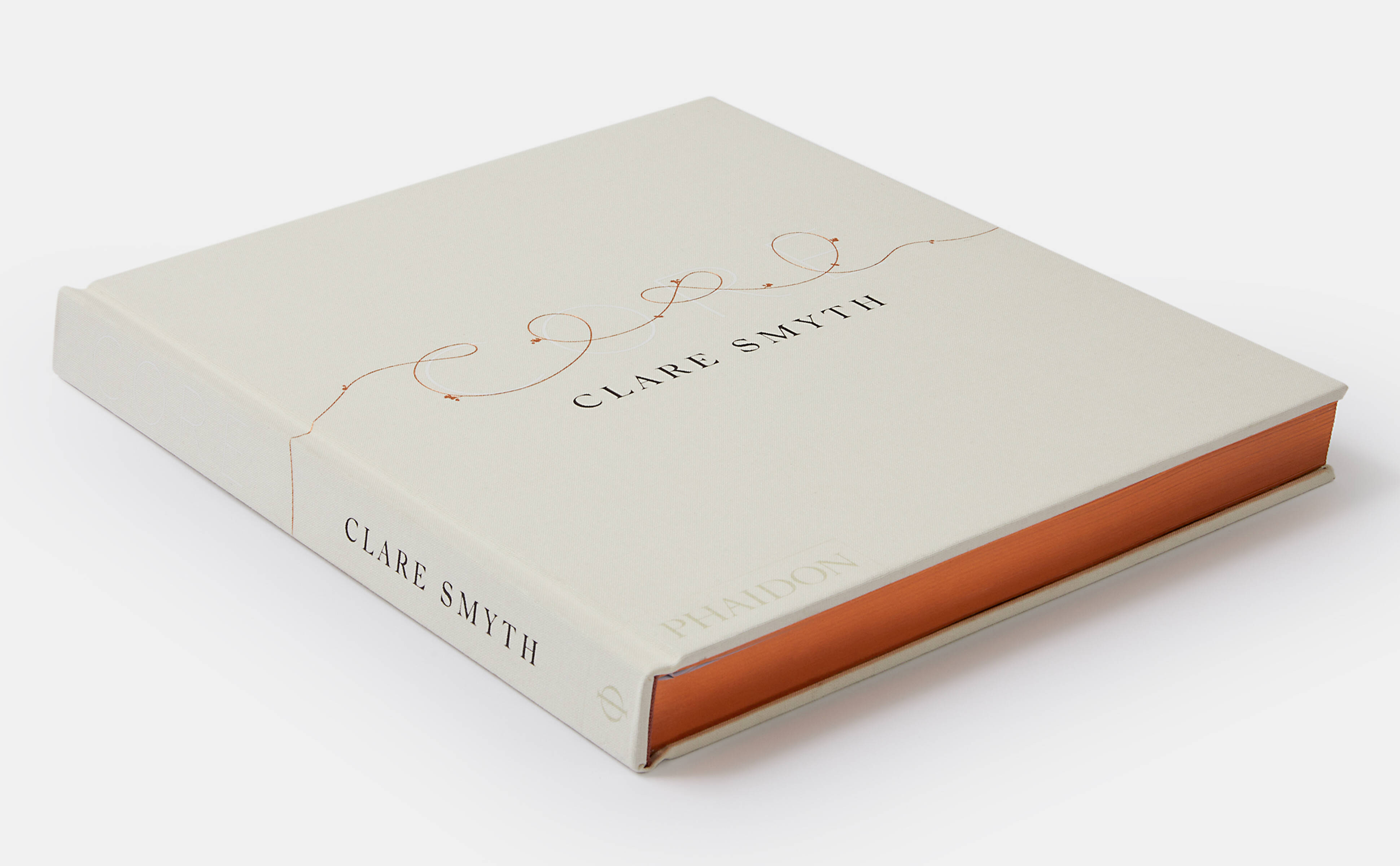 Core
For fuller recipes, as well as tips and and a great deal more, order a copy of Core here, Spirited here and Simple & Classic here.