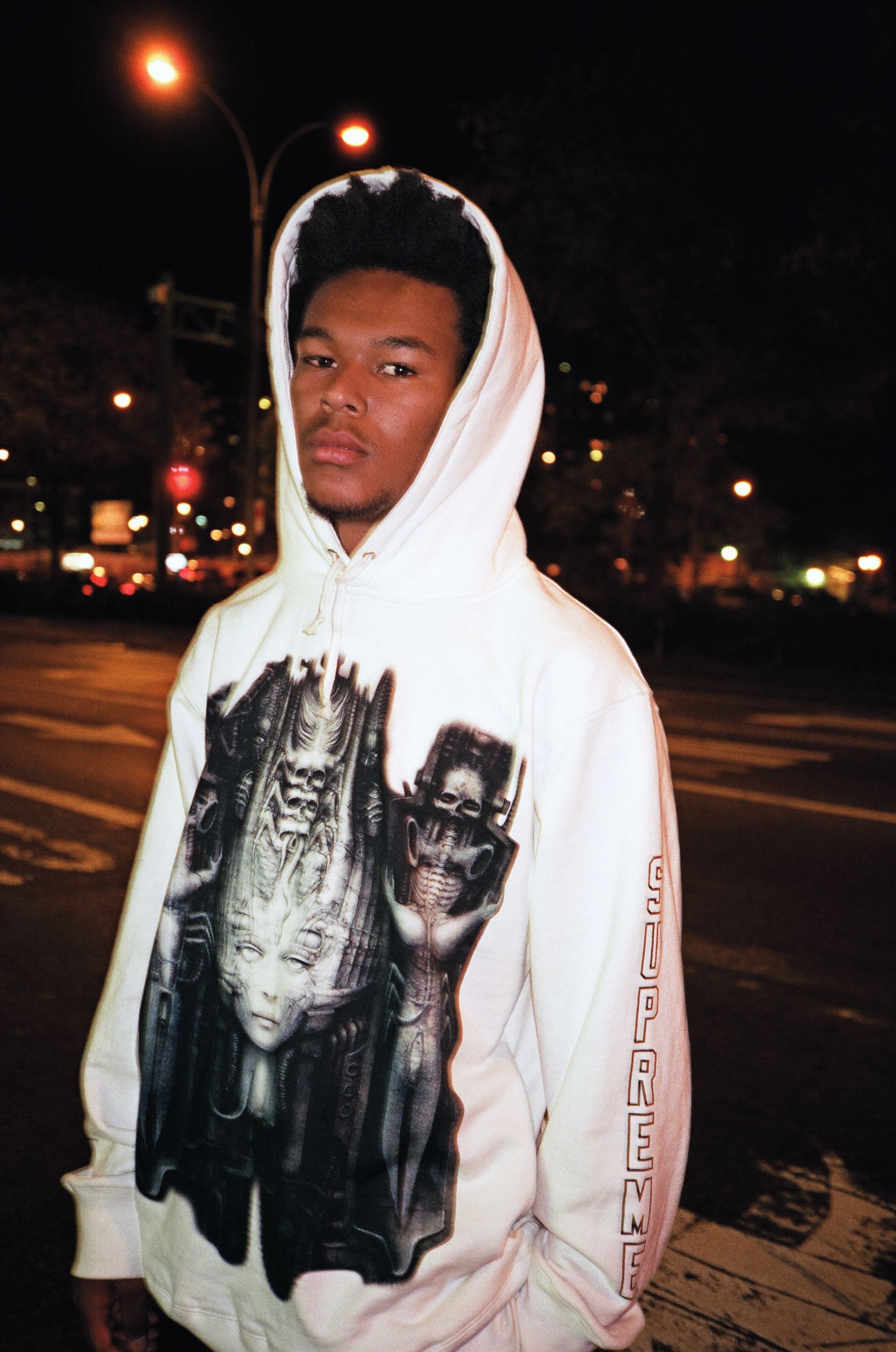 Supreme in 6 Collabs: HR Giger
The Alien artist was best known for heavy metal and monsters, but the NY label knew he was right for the streets too
Few artists have had as big an influence over popular culture as the Swiss painter and illustrator Hans Ruedi Giger. Music fans know his work from the album covers of Emerson, Lake & Palmer, Danzig and Debbie Harry; moviegoers first got to know him via Alien, the 1979 sci-fi horror Alien, for which Giger designed the titular extraterrestrial.
During his lifetime, Giger signed off on furniture, theme bars and even guitars interpreting his familiar, ghoulish "biomechanical" works. Yet it was only towards the end of his life that Supreme came calling.
The innovative, and unimpeachably cool menswear brand was better known for working with skaters-turned-artists such as Mark Gonzales, or highly revered painters and photographers from within the conventional gallery system, including Cindy Sherman and Mike Kelley.
By the time Supreme's collection of Giger jackets, hoodies, t-shirts and skate decks hit the stores in the autumn of 2014, Giger had been dead for six months, and his legacy may well have stayed limited to heavy metal and monster movie fans.
Yet Supreme – showing, as ever, exquisite taste – demonstrated how his works could cross over effortlessly to the streets, and blend into this century's cinematic landscape.
You might recognise Na-Kel Smith, the skater turned actor wearing Supreme's Giger hoodie in the image above, reproduced in our new Supreme book. He stars in Jonah Hill's critically acclaimed 2018 film, Mid90s, and if Supreme's record for picking winners is anything to go by, he has a monstrously bright future ahead of him.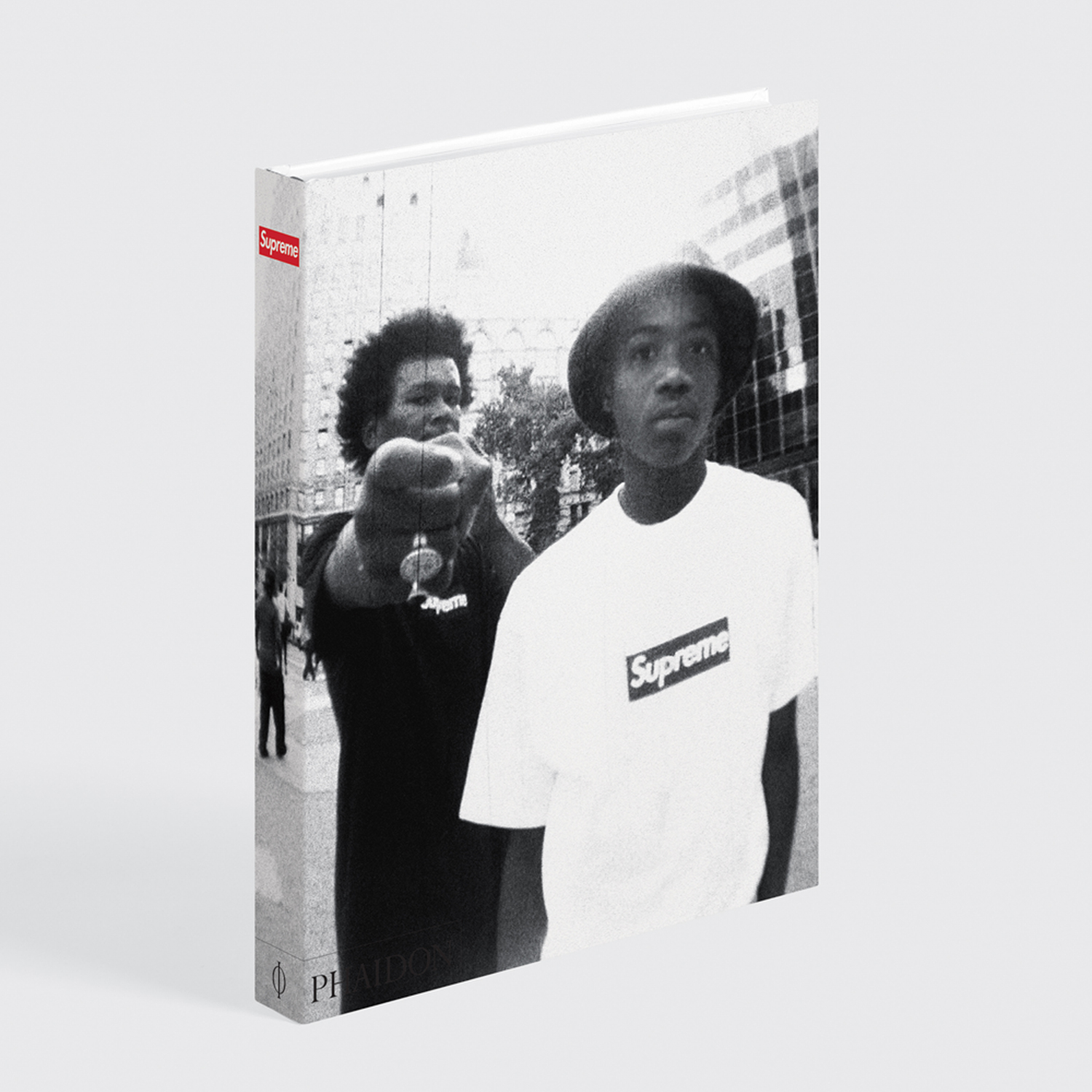 To see more of Supreme's collaboration with Giger, as well as much more, order a copy of our new Supreme book here. Featuring more than 800 stunning images, from photographers such as Larry Clark, Ari Marcopoulos, and David Sims, buyers will have unparalleled access to behind-the-scenes content, including the company's highly collectable products – everything from t-shirts to bicycles – and collaborations with Nan Goldin, Comme des Garçons, and Nike, to name a few.