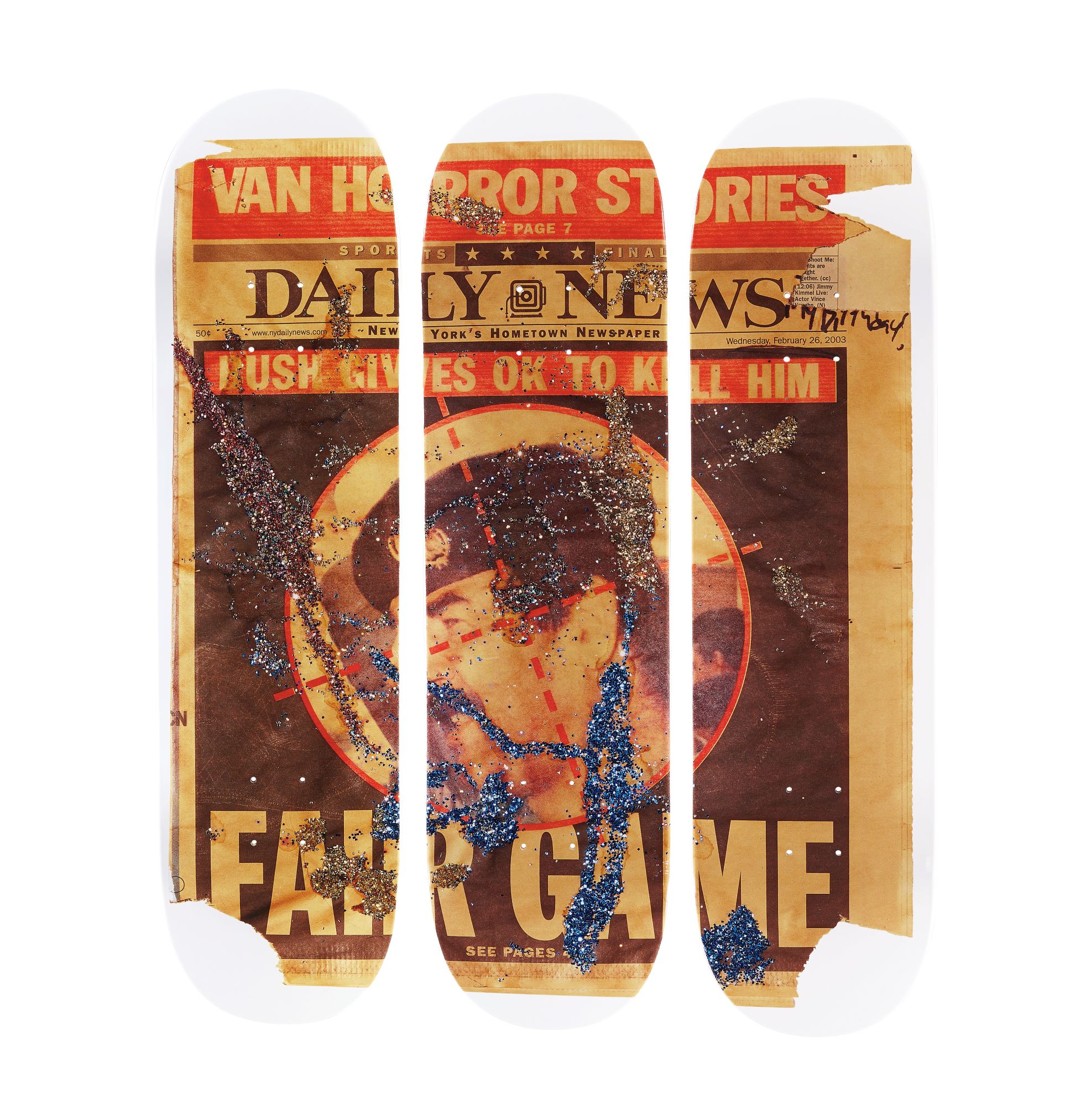 Supreme in 6 Collabs: Dash Snow
Here's how the NYC brand revived the work of one of Manhattan's late, infamous 21st century artists
Our new Supreme book will please both fans of the remarkable, forward-thinking menswear brand, and contemporary art lovers too. Supreme's identity as a New York company is intimately intertwined with NYC's position as the great art metropolis of the 21st century. The link is clear, indeed "it's undeniable in the many artist projects found in the book by the likes of Cindy Sherman, HR Giger, Raymond Pettibon, Larry Clark, Nan Goldin, John Baldessari, Dash Snow, Harmony Korine, Urs Fischer, and the Chapman Brothers," writes the curator and cultural commentator Carlo McCormick in our new book.
If you've a regular on the international gallery circuit, you will probably know quite a few of those names. Yet Dash Snow might not be among them. This is partly because that promising young artist died, aged 27, in July 2009, at Lafayette House, a boutique hotel in downtown Manhattan.
During his short life, Snow drew both critical acclaim and scandalous infamy. The seamier coverage focused on how, Snow, an estranged a scion of the de Menil family (founders of the de Menil museum in Houston and the Dia Art Foundation in New York) dropped out of school to party with his friends, shoot photographs of their exploits, and write graffiti on the streets of New York (Snow's tag was SACE).
Art critics meanwhile, admired the scabrous Dada-like approach Snow – an untrained artist– brought to his collages, many of which were assembled from local newspaper clippings, and adorned with the artist's own bodily fluids.
Supreme's 2016 Snow decks feature one such work, created from a February 2003 New York Daily News front page, announcing President Bush's intention to kill Saddam Hussein. It's a strange, and strangely shocking piece. The glitter, faded newsprint, and the tabloid headlines tells a little about Snow's life and the times he was living through; over a decade on from his death, it remains a powerful work, whether you're admiring the image in our book, or using the deck to skate across sidewalks. As McCormick concludes in our new publication, "You can think all you want about what you're representing, kids. But you're wearing art."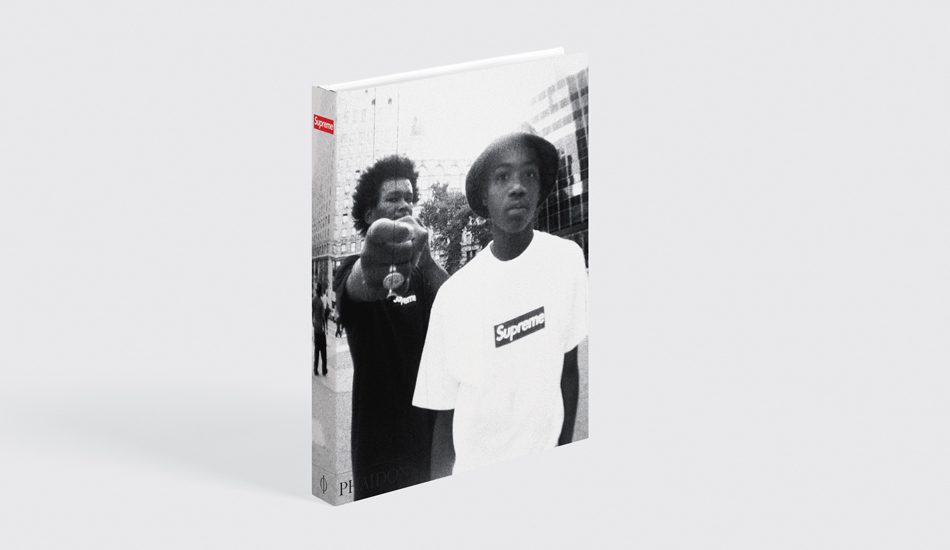 For more on this collaboration and many others, order a copy of our Supreme book here. Featuring more than 800 stunning images, from photographers such as Larry Clark, Ari Marcopoulos, and David Sims, buyers will have unparalleled access to behind-the-scenes content, including the company's highly collectable products – everything from t-shirts to bicycles – and collaborations with Nan Goldin, Comme des Garçons, and Nike, to name a few.