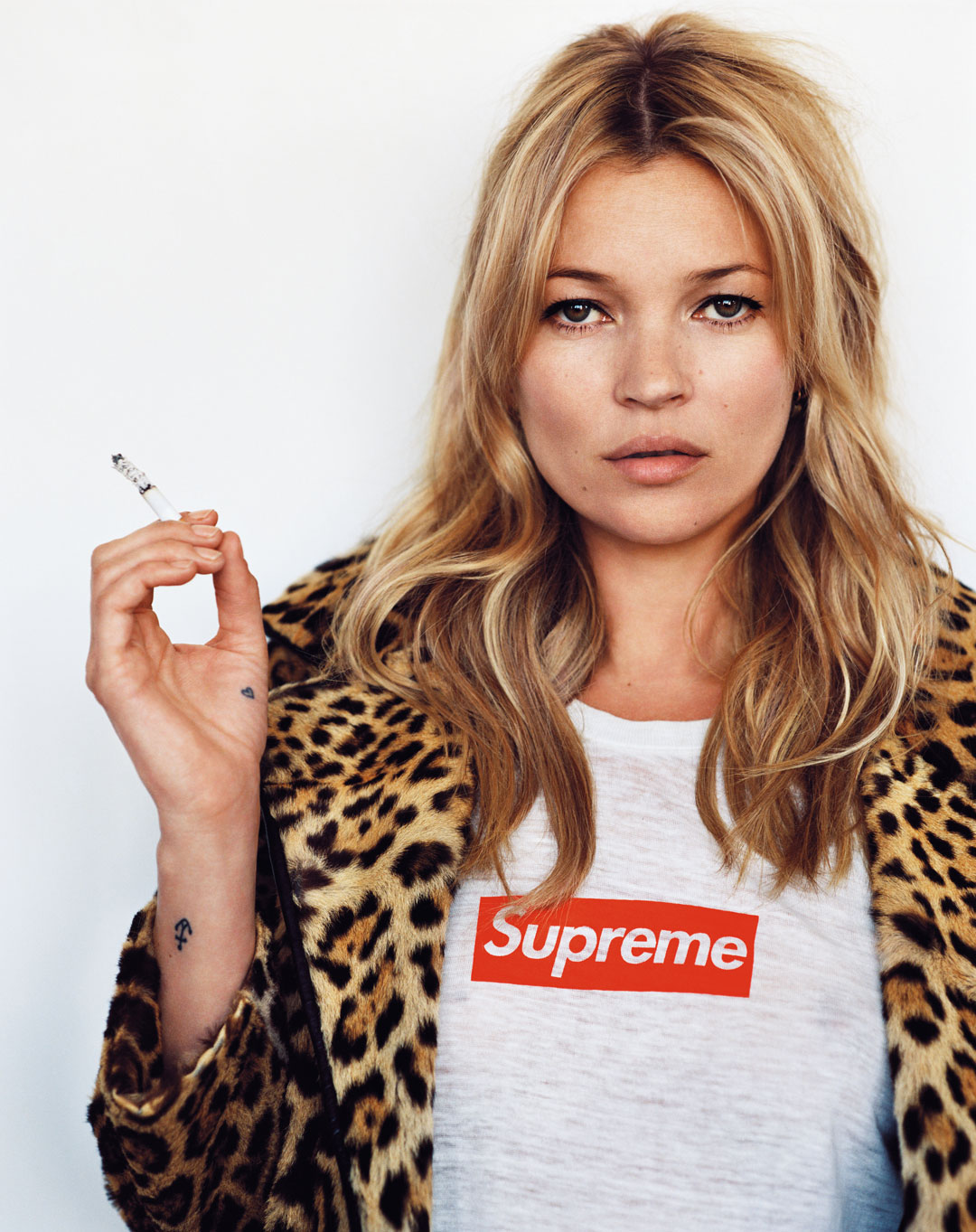 Supreme in 6 Collabs: Kate Moss
The British model and the NYC clothing brand have more in common than you might imagine
Back in 1988, when Kate Moss was first spotted by Storm Models founder Sarah Doukas in JFK airport, another British expatriate was making plans, just a few miles away.
Supreme founder James Jebbia was born in the US, raised in Great Britain, and moved back to America in 1983. Around the time Moss made that fateful JFK transit, Jebbia – then an employee at the New York clothing store, Parachute – was fashioning his own designs on the world of contemporary apparel.
He opened his first store, Union, the following year, in 1989, struck up a working relationship with Stussy in 1991; in 1994, Jebbia opened his first Supreme store – the brand for which he is now best-known.
Over the following two and a half decades, as Supreme gained popularity among skaters across the world, and Moss rose to prominence as the preeminent model of her generation, the two collaborated on a number of occasions: in 2004 to mark Supreme's 10th anniversary, in 2006, and again in 2012.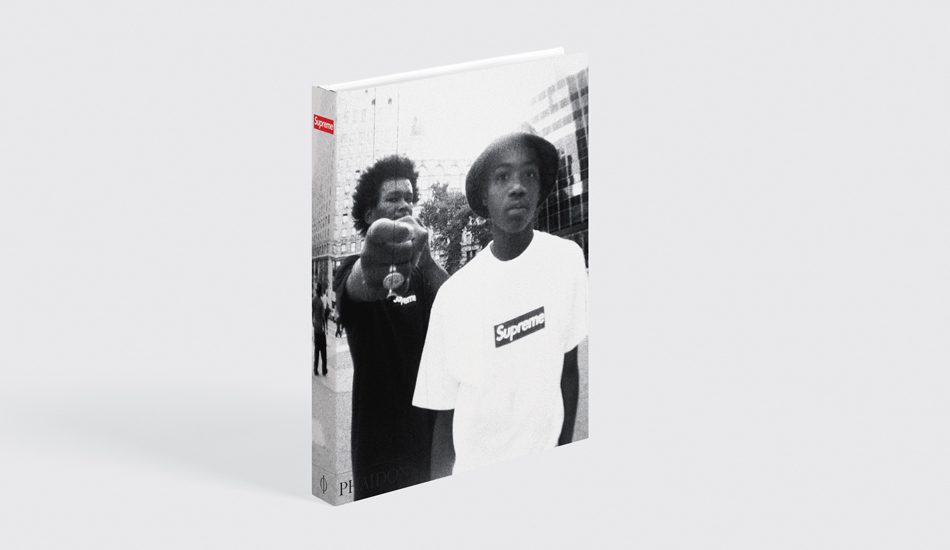 This most recent team-up (above), shot by Alasdair McLellan in London, appears in our new Supreme book, and remains one of the label's most beguiling images. First printed onto promotional wheatpaste posters, the picture later made it onto one of Supreme's t-shirts, which command around $500 on the resale market – proof of both Moss and Jebbia's enduring street smarts.
To see this photograph and many others, buy copy of our new Supreme book here. Featuring more than 800 stunning images, from photographers such as Larry Clark, Ari Marcopoulos, and David Sims, buyers will have unparalleled access to behind-the-scenes content, including the company's highly collectable products – everything from t-shirts to bicycles-and collaborations with Nan Goldin, Comme des Garçons, and Nike, to name a few.