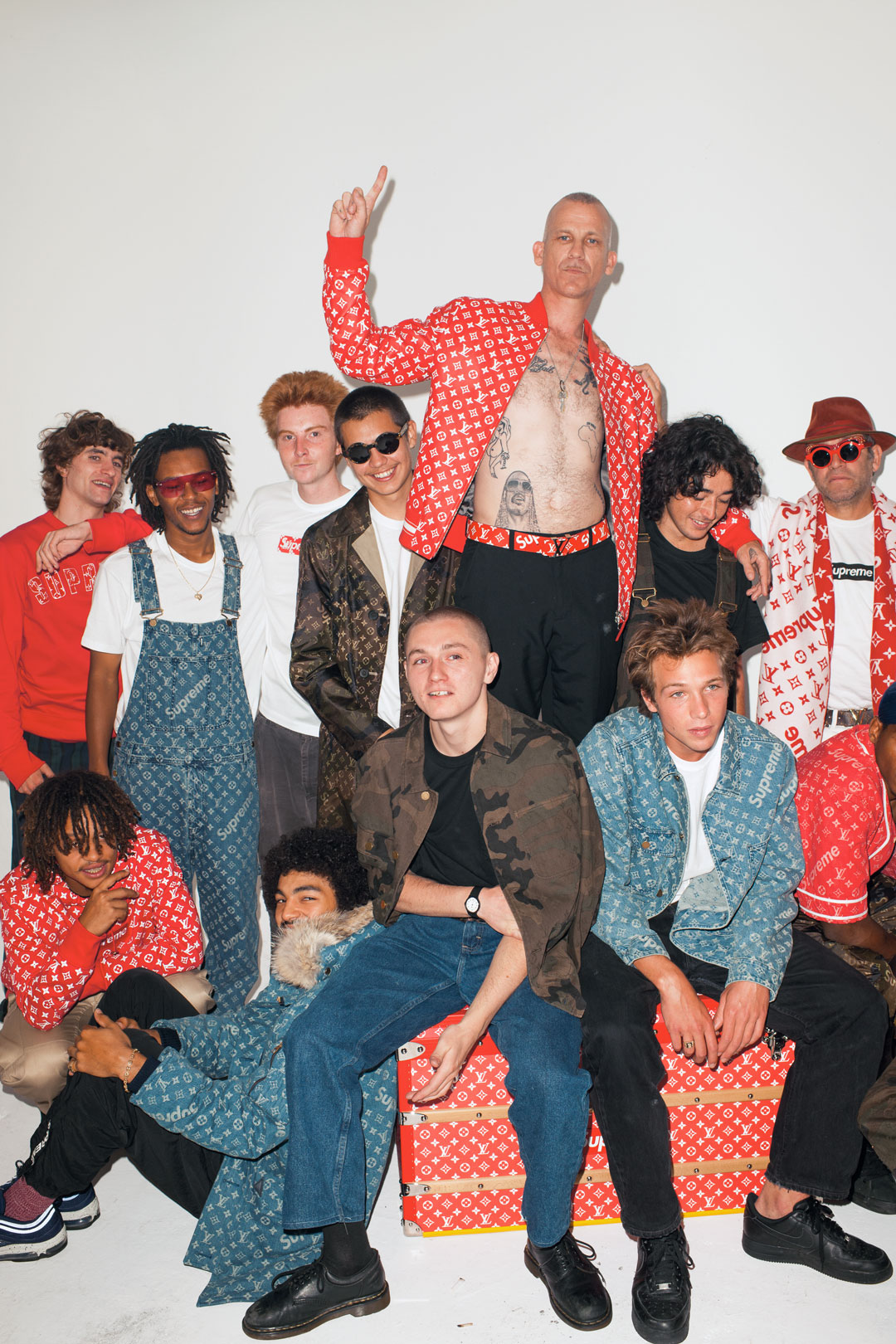 Supreme in 6 Collabs: Louis Vuitton
Discover how old streetwear pros reconnected to create one of the fashion world's less likely hit collaborations
Louis Vuitton's Malle Courrier trunk might have been made for travel, but you'd find it difficult carrying one if the skateboard was your favoured mode of transportation. So how did Supreme, the New York skate and streetwear brand, come to produce a line of these 19th-century style steamer trunks in collaboration with the esteemed French luggage manufacturer?
The answer lies in the blurring of distinctions between high and low fashion. In 2011 the British fashion designer Kim Jones was appointed men's artistic director at Louis Vuitton. Jones was a graduate of London's revered art, fashion and design school, Central Saint Martins, yet he wasn't just an haute couture guy. He had also worked for Gimme Five, the London distributor of brands such as Stüssy and Supreme, when he was very young.
Following his Louis Vuitton appointment, Jones rekindled his professional relationship with Supreme and, in 2017, produced an incredible collection with the skate brand, which included steamer trunks and travel bags, as well as backpacks, sneakers and hoodies; you can see many of these pieces in our new Supreme book. Highly sought after ever since, even a simple leather wallet from this range has an asking price today of around £2,000 ($2,580).
Jones left Louis Vuitton in 2018, and now heads up Dior Homme, yet he hasn't forgotten about his roots. In a recent interview he listed Supreme's founder James Jebbia alongside Ralph Lauren, Marc Jacobs, and Shawn Stussy as the most important American designers – and that's regardless of whether you're dressed to board a steamer, or about to skate to work.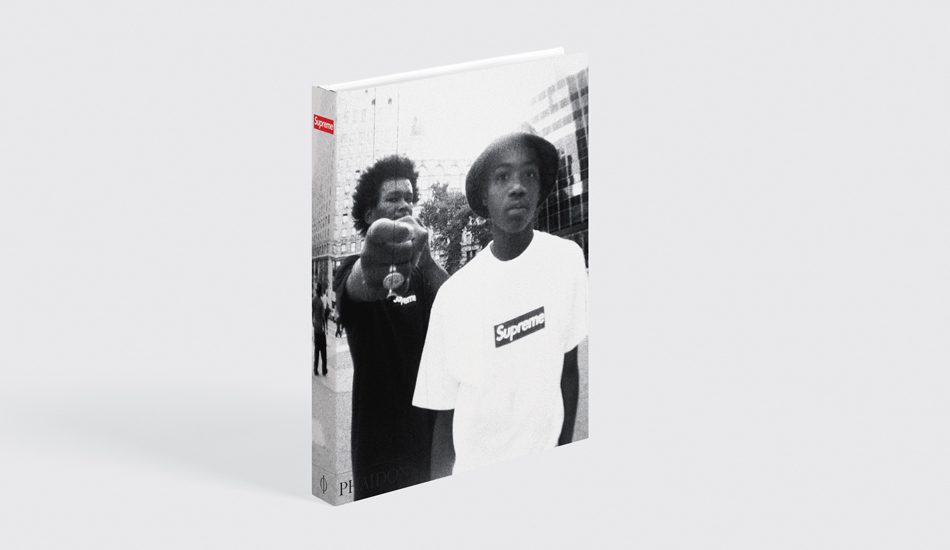 To see this photograph and many others, buy a copy of our new Supreme book here. Featuring more than 800 stunning images, from photographers such as Larry Clark, Ari Marcopoulos, and David Sims, buyers will have unparalleled access to behind-the-scenes content, including the company's highly collectable products – everything from t-shirts to bicycles – and collaborations with Nan Goldin, Comme des Garçons, and Nike, to name a few.