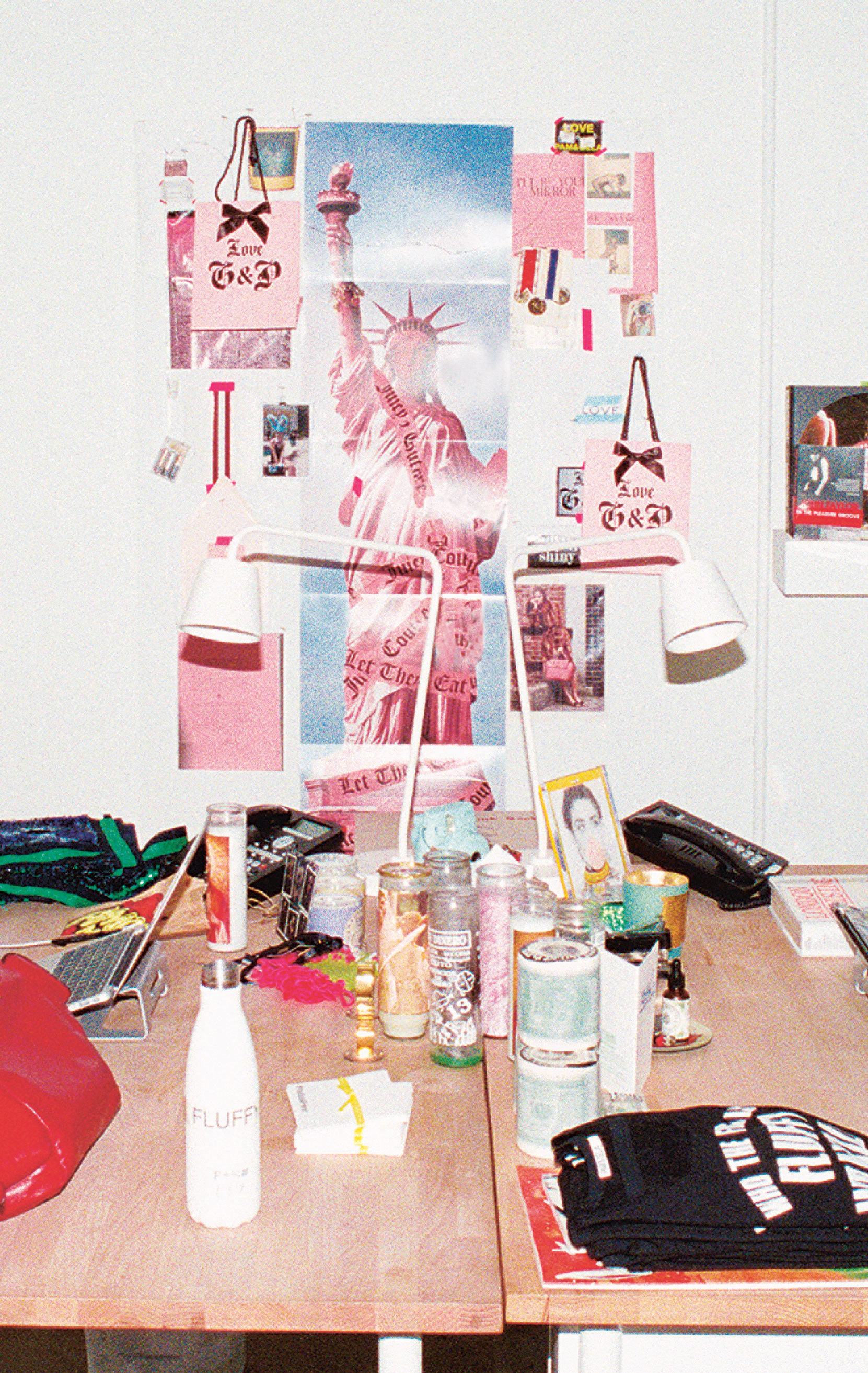 How the paparazzi and TMZ culture changed fashion in LA
Juicy Couture's founders took athleisure wear to the masses via tabloid news - now they're back for more
The tale of Juicy Couture is a true LA story. It begins with two daughters of the City of Angels, Pam Skaist-Levy and Gela Nash-Taylor. "They look alike — almost like twins — with their long blonde California-girl hair, similar height, and matching rock-chick clothes," explains our new book, Fashion in LA. "Since their fortuitous meeting in 1988, they've rarely spent more than a few weeks apart, and since then they have started every day with a 6.30 a.m. phone call."
A fair portion of those calls were made to talk about Juicy Couture, the athleisure wear label that conquered the world. Pam and Gela founded the label in 1997 with a fairly simple concept. "They hit upon the idea to elevate the humble tracksuit with custom-dyed velour, French terry and cashmere, and went double platinum with Juicy Couture," the book explains. "Their 'casual luxury' aesthetic became an international obsession with everyone from ladies-who-lunch to the Hilton sisters. The rest is athleisure and paparazzi-lore."
As our book suggests, these velour and towelling tracksuits were popularized by the city's celebrities, as well as many of Nash-Taylor's music industry contacts —in 1999 she married the Duran Duran bassist John Taylor — and during the early 2000s, Juicy Couture came to symbolize the tabloid 'TMZ.com' culture of LA as much as handbag dogs and Ed Hardy t-shirts. Under the label's crest featuring two rampant highland terriers and the greeting 'Love P&G', it read 'Made in Glamorous LA'.
Back then, in the late 1990s and early 2000s, LA was indeed glamorous, though not much of a fashion capital. The pair say they based their company in the relatively parochial location of Pacoima, a neighbourhood in the San Fernando Valley, because Downtown LA felt like a no-go zone.
"It was right after the LA riots, and we were too afraid of Downtown LA, so we decided the Valley was about as safe as you could get," recalls Skaist-Levy in our new book. "We were there for seven years, until the company grew so large we wound up in Downtown after all."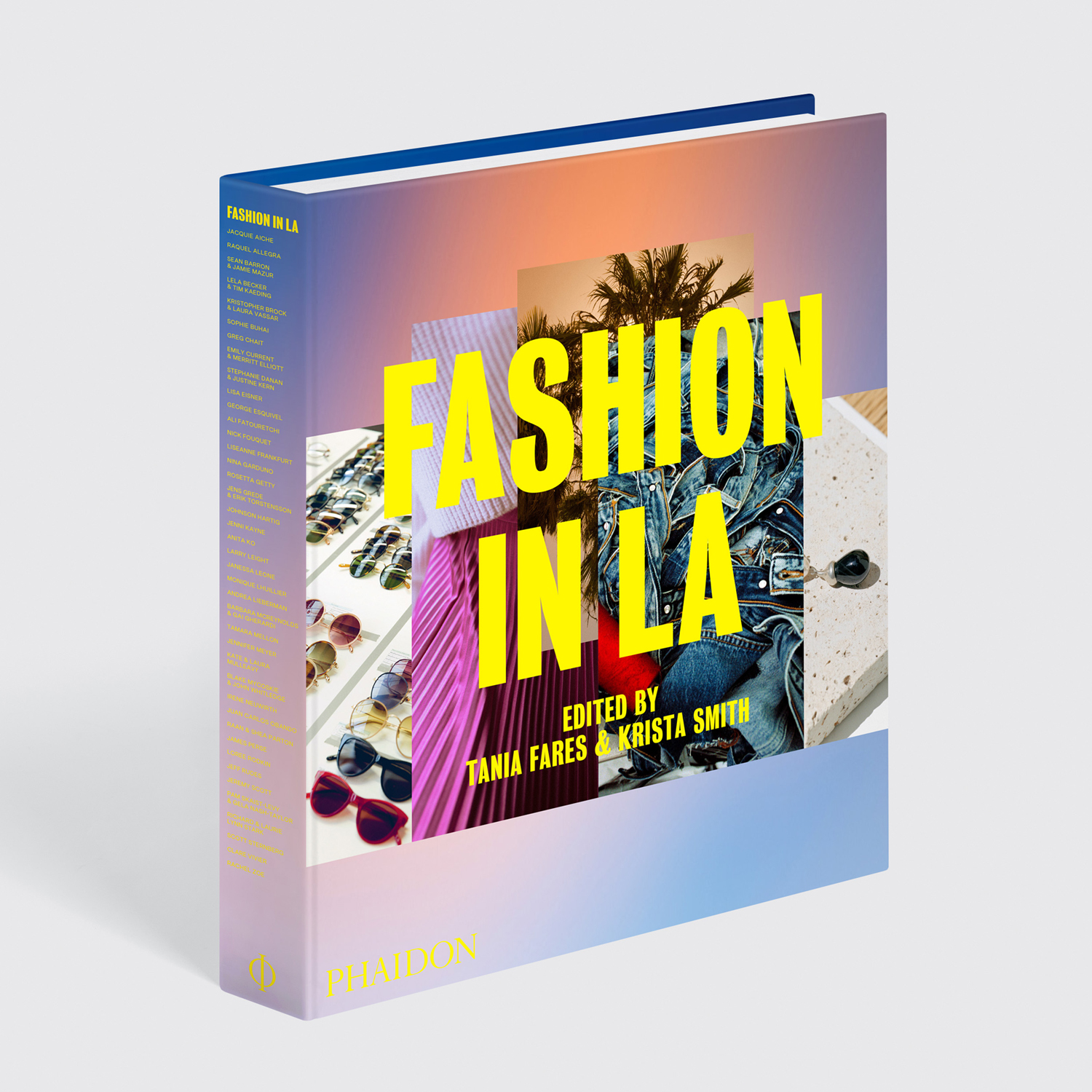 "At the time, there was no real 'fashion' coming out of LA, only denim, T-shirts, and a few local designers who had to work twice as hard to be recognized. There was no LA Fashion Week, celebrity dressing, it was a desert," says Skaist-Levy. Nash-Taylor adds, "Things changed when Tom [Ford] moved back; then Hedi [Slimane] relocated here with YSL. Magazines and photographers started paying more attention to LA, and people realized you can live and work in paradise."
As the city changed, so did they. They have since sold Juicy Couture, and have gone on to start two other lines that reflect today's city. The design studio of their new venture, Pam & Gela, sits on the top floor of an anonymous gray building on Sunset Boulevard in Hollywood
"The design studio of their new venture, Pam & Gela, sits on the top floor of an anonymous gray building on Sunset Boulevard in Hollywood," explains our new book. "It's a hive of activity, with seven full-time team members, and a few fashion students mentored by the duo, tweaking mood boards and organizing piles of colorful fabrics, sequins, grosgrain, stripes, and inspirational images"
The girls may no longer be courting the city's tabloid stars, but they're still inspired by LA's inimitable mix of creativity, ambition, natural beauty, and hedonism. "Until the day the world runs dry of color and rainbows, we'll be here coming up with the next thing," the pair says in our book. "In the meantime, we raise our glasses of tequila and toast our lucky stars." And we can all drink to that.
For more on the looks that Los Angeles gave to the world, get a copy Fashion in LA here. It's a who's who of talent, a true insider's guide to the men and women who have put twenty-first century Los Angeles on the world fashion map.