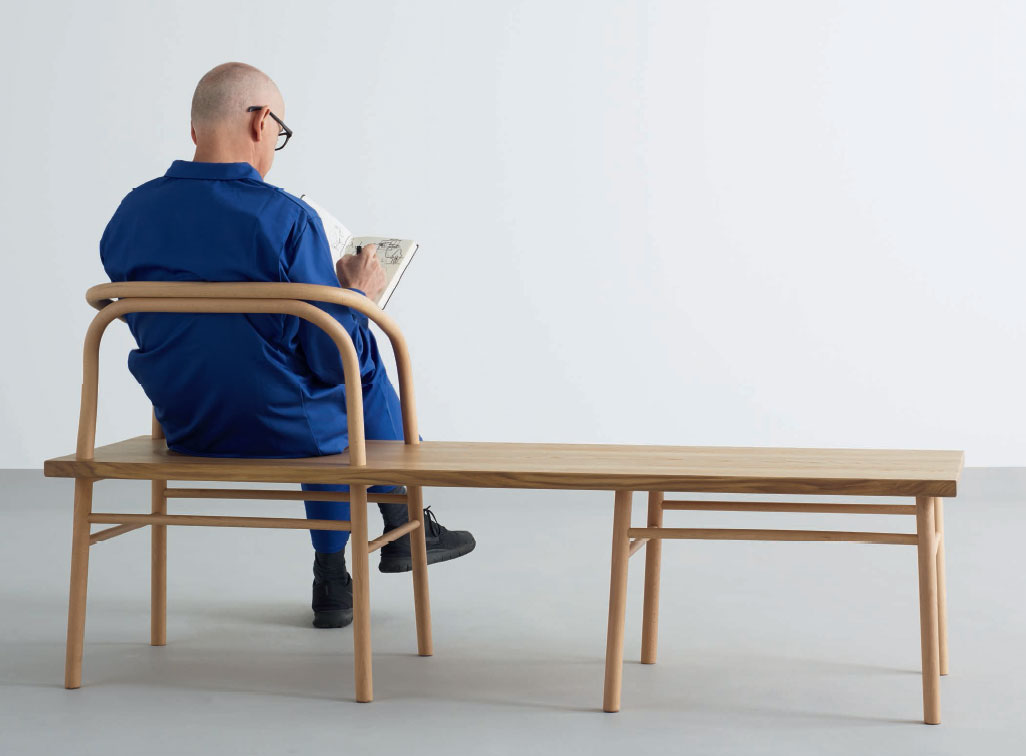 The metro carriage that helped create Industrial Facility's chair
Japan's public transportation gave Sam Hecht and Kim Colin a bright idea for their award-winning furniture range
One of the most impressive things about the London design practice Industrial Facility is the way its founders Kim Colin and Sam Hecht draw inspiration for their sleek, modern products from the most lowly, unlikely sources.
Consider Table, Bench, Chair, Industrial Facility's 2009 creation for the British contemporary design firm, Established & Sons. This impressive, minimal hybrid came to the designers while taking a ride on Japanese public transport.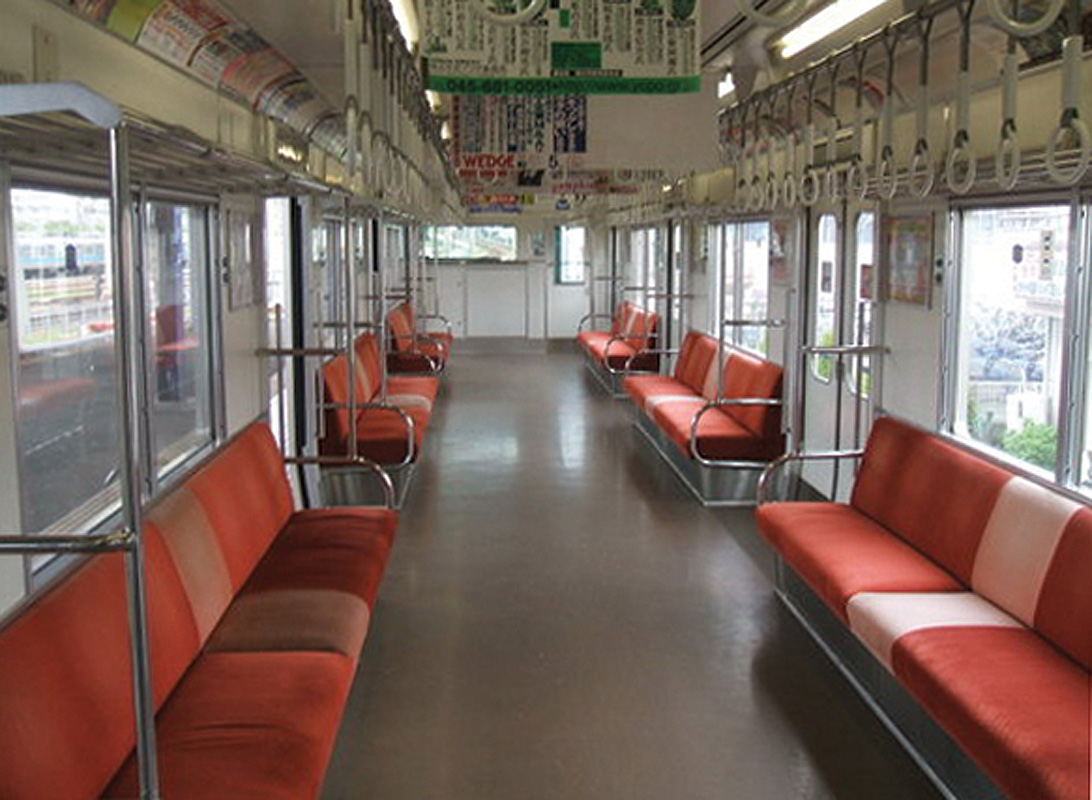 "It was while riding the Tokyo Yamanote line that we noticed that the seating on one of the trains appeared as long red benches, free of any armrests that would normally divide it into individual seats," they write in our new book. "To overcome the problem of seat assignment, the bench had one pink coloured zone – the size of a chair – so that the first person to enter the train would unconsciously gravitate towards this pink part and sit down. This first passenger had then effectively subdivided the rest of the bench for everyone else, so that no space was lost as the train filled up along its journey."
Sam and Kim realized they public transport-seating solution could be transferred to the private realm. "What if there was a bench that used the frame of a chair to create a sitting zone?" they explain. "We tried it out on a project for Established & Sons (originally, as a sofa). An oak plank acts as the bench, which can be of varying lengths, with a bent wood and concave soffit used to delineate the seat."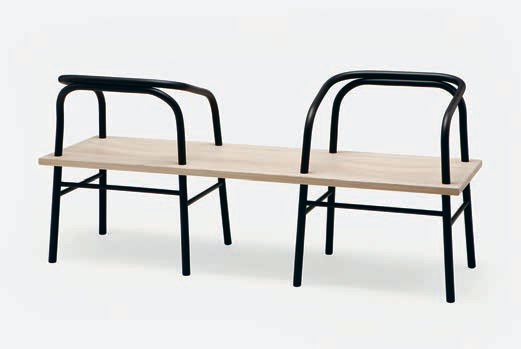 Other clients may have rejected such an odd proposal, but not Established & Sons, as Sam and Kim acknowledge.
"The juxtaposition of a bench, a chair and a table is visually perplexing, but at the time, Sebastian Wrong, art director for Established & Sons, relished the controversy," they write. "He made sure to have it crafted so well that it lifted it above any humorous association. Its presentation in Milan's La Pelota was striking: the dim lighting with bare wood made for a contemplative atmosphere."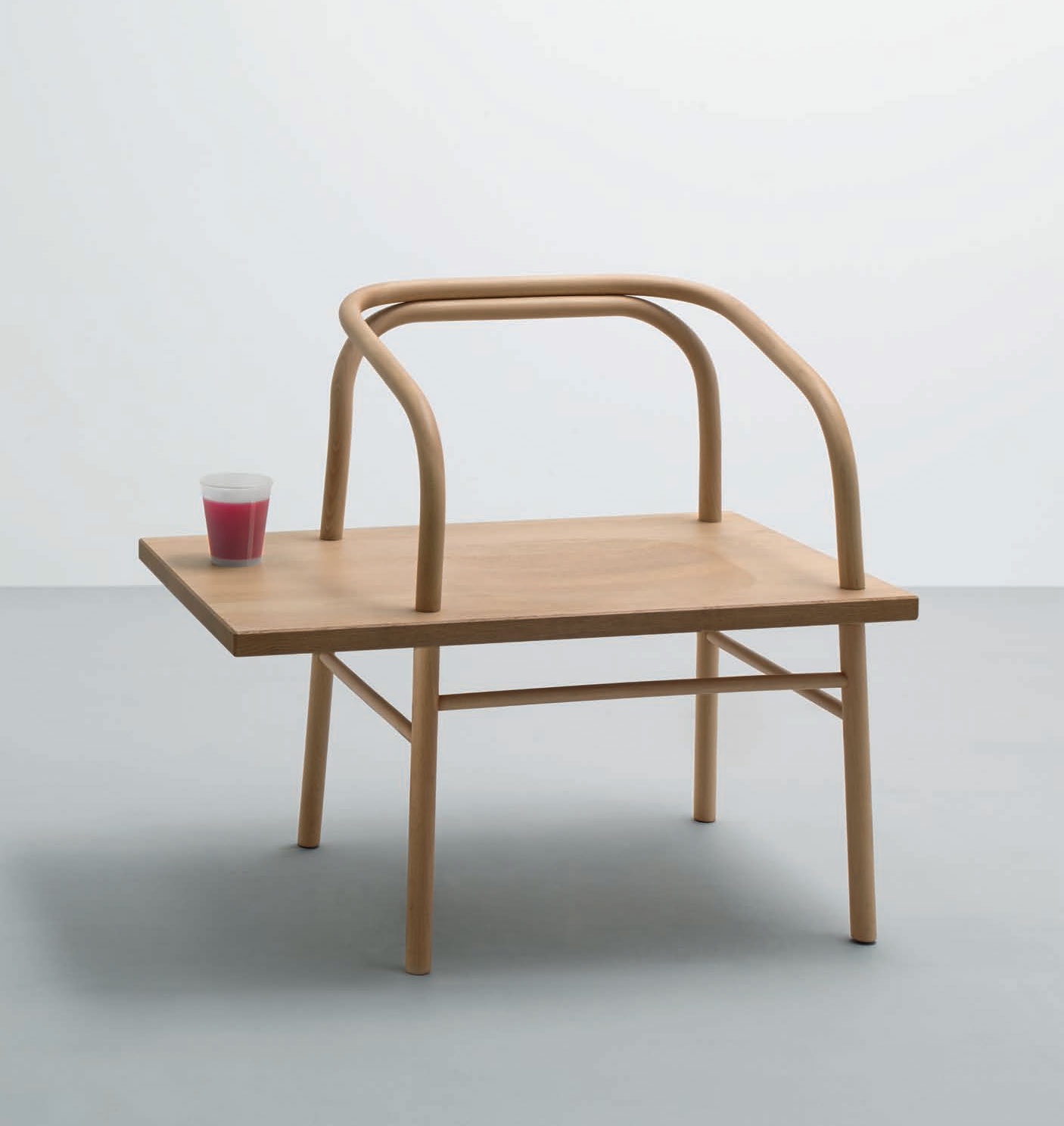 Table, Bench, Chair went on to win Best Furniture of the Year at the Wallpaper* Awards in 2010, and remains a favourite among contemporary design enthusiasts. Not bad work, for a brief jaunt on the metro.
For more on Industrial Facility's products, outlook and inspirations, order a copy of our new book here.