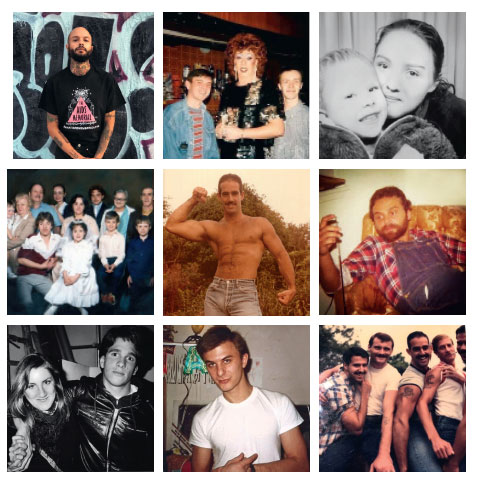 The Instagram account that made it into Art & Queer Culture
One entry in our newly updated survey takes a look at how social media has addressed the aftermath of AIDS
Art & Queer Culture isn't only a book of gay art. Instead, of focusing exclusively on artists who identify as gay or lesbian, our newly updated publication traces the shifting possibilities and constraints of sexual identity that have provided visual artists with a rich source of inspiration over the last 130 years.
Many of those artists are conventional, formally trained painters, sculptors, illustrators and performers. However, other inclusions in the book are collaborative works, produced by people who might not even regard themselves as artists at all.
Consider the AIDS Memorial Instagram, a social media account, founded in 2016, which lets almost anyone tell a story.
"The AIDS Memorial Instagram account has one central philosophy: 'What is remembered lives'," explains the text in our new edition. "Anyone wishing to memorialize someone who died of HIV/AIDS can submit images of that person, accompanied by a short biographical narrative."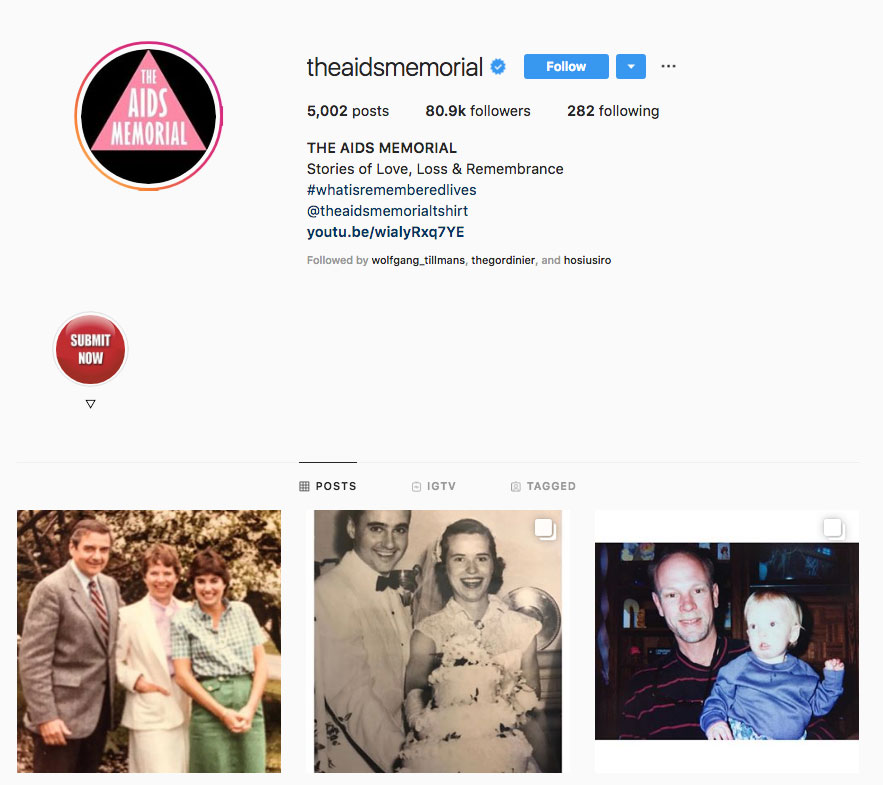 The tales chosen vary, from well-known inclusions – Robert Mapplethorpe and Rudolf Nureyev have both featured – through to unknown victims of the disease, whose stories are often told by ex-lovers, as well as sons, daughters, nieces and nephews in incredibly affecting detail.
"Stuart, who is based in Scotland and prefers to remain anonymous in order to keep the focus on the dead, aims to provide a platform for people to remember their loved ones, as well as a space for others to learn about the history of AIDS," explains our new book. "His account, an unprecedented visual archive of those lost, echoes the NAMES Project AIDS Memorial Quilt, but can be accessed from anywhere in the world. The narratives, limited to 400 characters, are just as diverse in tone and style as the images. All of the submissions, however, share the heartbreak of loss." For more on this, as well as much else besides buy a copy of Art & Queer Culture here.