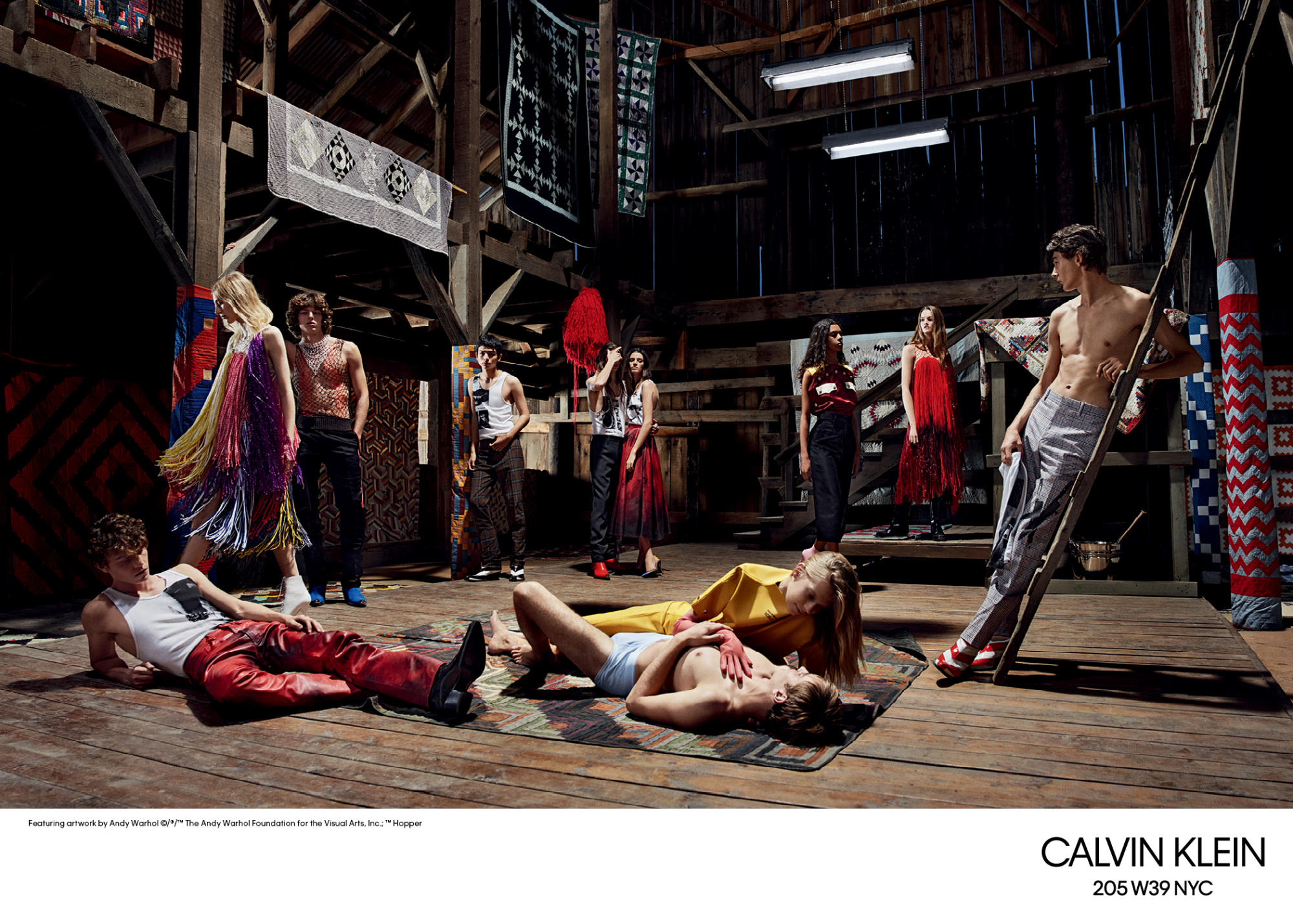 Warhol, Ruby and Simons' dark vision of America
The chief creative officer at Calvin Klein draws on American art and US horror films for his spring 2018 campaign
Do you recognise Raf Simons' vision of America? The Belgian fashion designer and Calvin Klein's chief creative officer has been drawing inspiration from the USA for the label's high-end Calvin Klein 205W39NYC collection, and those sources of inspiration can get pretty dark at times.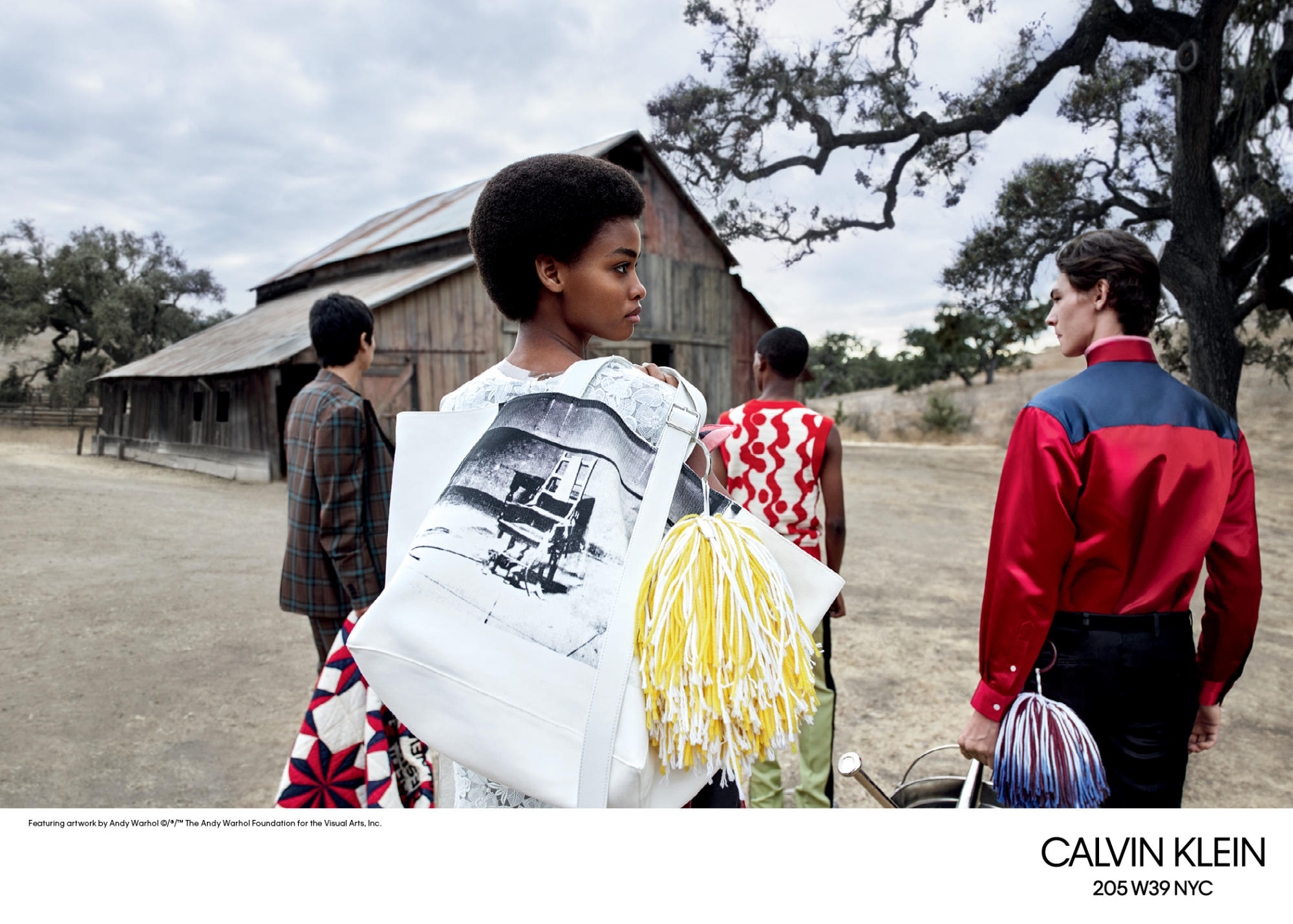 Last year, he debuted a thrilling collection inspired, the brand said by "the dream factory of Hollywood and its depictions of both an American nightmare and the all-powerful American dream."
Vogue identified references to such movies as The Shining, Carrie and Rosemary's Baby in the runway show, while W Magazine delighted in a pair of white pump shoes apparently inspired by Jason Vorhees' Friday the 13th hockey mask.
Now, for the accompanying promotional campaign, Simons and photographer Willy Vanderperre have gathered together a group of young kids in a spooky, rural barn. The clothes feature macabre Andy Warhol prints, drawn in part from the pop artist's Death and Disaster series – Calvin Klein struck a four-year licensing deal with the Foundation back in November – while the barn is dressed with schlocky, poppy pompoms and other works by his friend, the US contemporary artist Sterling Ruby.
There are no axe murderers or chainsaw maniacs, yet the images bring to mind the opening scenes of a classic teen horror flick much more than a conventional fashion shoot.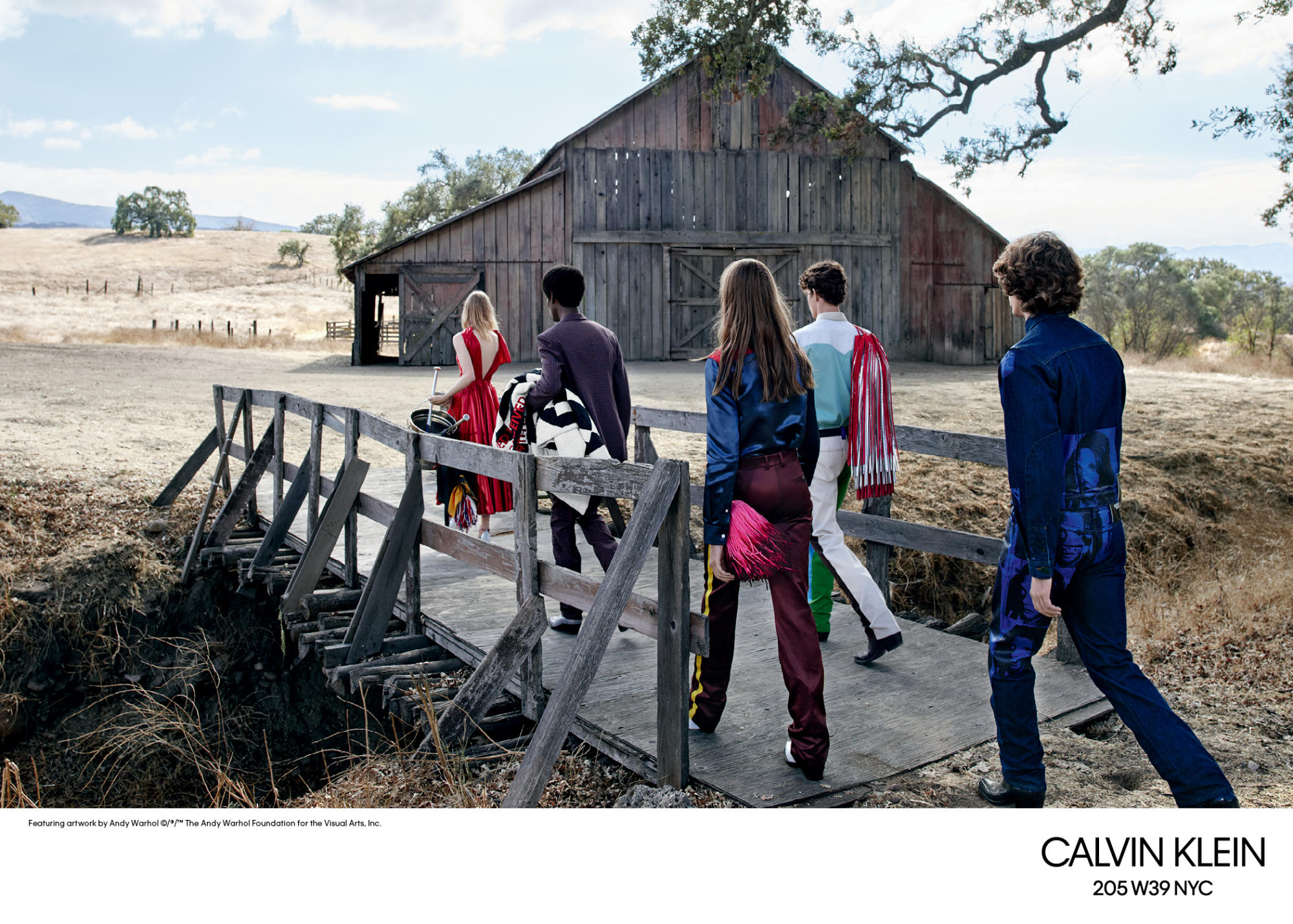 For more on Sterling Ruby's work order a copy of our monograph; for more on Andy Warhol take a look at this huge selection of books; and for more on fashion, go here.