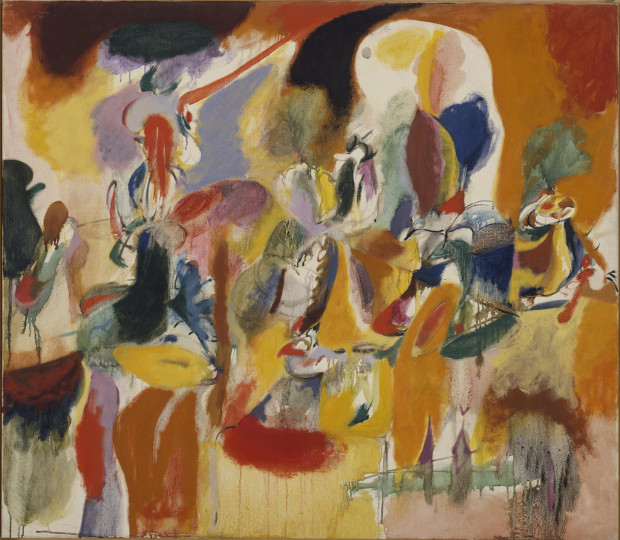 A Movement in a Moment: Abstract Expressionism
As the Royal Academy show opens, we look back at the New Yorkers who remade painting for post-war America
"In 1940," the 20th century New York painter Barnett Newman once recalled, "some of us woke up to find ourselves without hope – to find that painting did not really exist."
It's hard to look back on 20th century NYC as anything other than an absolute goldmine of cultural opportunity. Yet that's not how the city felt for a small group of painters and critics who would go on to found the artistic movement, and subject of the new Royal Academy exhibition opening this weekend, known as Abstract Expressionism.
The Social Realist style so popular during America's Depression years of the 1930s no longer suited the age. The European Modernist developments such as Surrealism and Cubism, with their "hope for the possibilities of technological and social progress," as Morgan Falconer puts it in our book Painting Beyond Pollock, "seemed inappropriate in the face of the second global war in only half a century." American painters no longer felt the need to maintain a subordinate relationship with the European art world, since much of Europe was in ruins.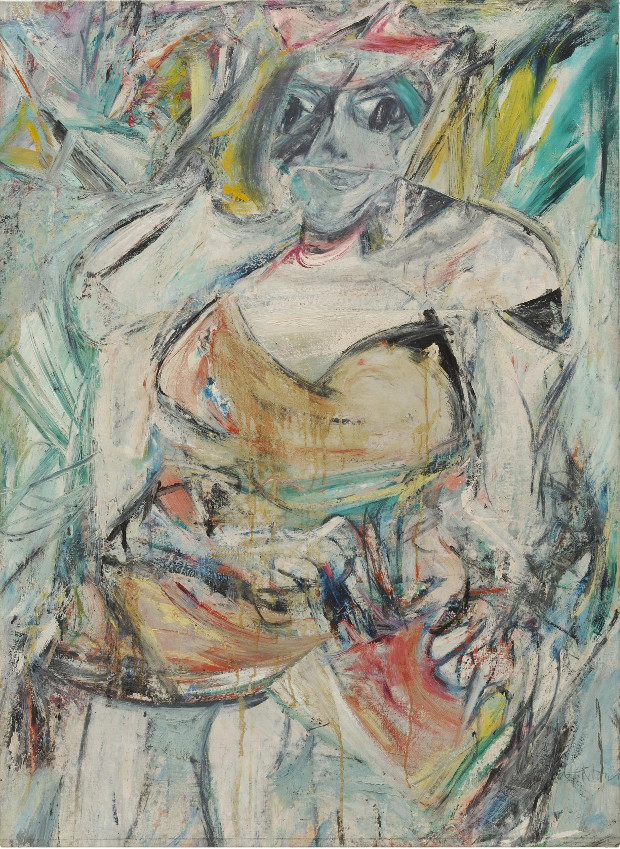 And of course, the rise of photography, film and other means of mechanical reproduction also brought painting's usefulness into question. No longer looking towards Europe for guidance, but desperate to discover a new way forward, American painters recognised a need to remake their medium, even if it wasn't entirely clear what manner that reinvention would take.
As the New York art critic Harold Rosenberg later recalled, in a 1952 article, "The big moment came when it was decided to paint … Just to PAINT. The gesture on the canvas was a gesture of liberation from Value – political, aesthetic, moral."
Exactly when the paint hit canvas is hard to judge. Early Abstract Expressionists such as Jackson Pollock and Mark Rothko had begun their careers before the war, yet up until 1945 their work had been largely figurative.
In 1944, painters such as the Armenian-born New York-based painter Arshile Gorky – who taught Rothko and was friends with de Kooning – led the way with his Surrealist-influenced, abstract works such as The Liver is the Cock's Comb and Water of the Flowery Mill (top).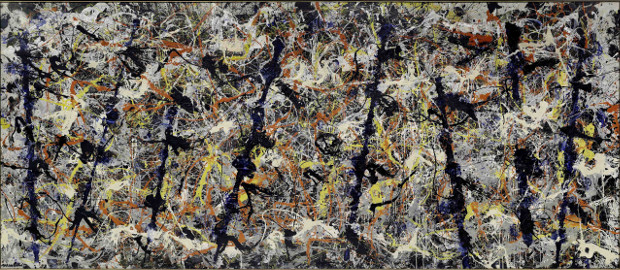 Two years later fellow New York transplant, the Dutch painter Willem de Kooning, began to create his own gestural, monochrome abstract works, influenced by life in big cities.
Around the same time the most famous, foremost Abstract Expressionist, Jackson Pollock was also honing his style. It was Pollock who best expressed the style of painting, managing to create works that were both chaotic and well formed.
"He perfected it in 1947, but just how he arrived at it isn't known for sure," writes Falconer. "He had certainly experimented with dripping paint before 1947 and he had also tried working with the canvas lying flat on the floor during the summer of 1946. The most important question, however, concerns not precedent, but why he returned to the approach in 1947, and why with such confidence."
Pollock not only had the technique, but also the beliefs in place. The painter, who had undergone Jungian analysis to treat his alcoholism, saw painting as a full-bodied, physical expression of the self. Painting, regardless of the finished work "symbolizes an individual who realizes freedom and deep engagement of the self within the work," as fellow NY art history Meyer Schapiro once put it.
That said, Abstract Expressionist paintings still represented something – even if that something was intangible. The painter Mark Rothko believed primitive man recognised the need but modern humanity did not, and a new means had to be found to approach it. He wrote, "The familiar identity of things must be pulverized in order to destroy the finite associations with which our society increasingly enshrouds every aspect of our environment."
During the late 1940s and early 50s De Kooning, Pollock, Rothko and co., managed to convince a fair proportion of the American public of their new artistic aims and means. The New Yorker critic Robert Coates coined the term Abstract Expressionism in 1946; in 1951 Vogue published as series of Cecil Beaton fashion photographs in front of Pollock canvases; and in 1956 Time magazine coined the tabloid-friendly title for Pollock, "Jack the Dripper", shortly before the artist died in a car accident.
1956 was also the year Richard Hamilton created, Just what is it that makes today's homes so different, so appealing?, a work widely regarded as one of the first pieces of Pop Art. As the years passed, so solemn serious works of the Ab Exers were passed over, in favour of the easier, more commercial and more fun-loving Pop Art works of Andy Warhol, Roy Lichtenstein, Hamilton and others.
Nonetheless, Abstract Expressionist works remain beautiful and important, not just as markers of the point at which New York took on Paris's mantle of the art world metropole. The expressive tradition lives on in the works of contemporary abstract painters such as Oscar Murillo and Joe Bradley; the shamanic role of artist as mystic is there in Joseph Beuys, Joan Jonas and Marvin Gaye Chetwynd; while the remaking of entire medium stands as an example for anyone who feels, like Newman felt half a century earlier, that painting is over.
For greater insight into Abstract Expressionism and subsequent movements get Painting Beyond Pollock; for more on the work of Willem de Kooning get our brilliant monograph; for more on Pollock get this primer; and for more on today's painters, order a copy of Vitamin P3.