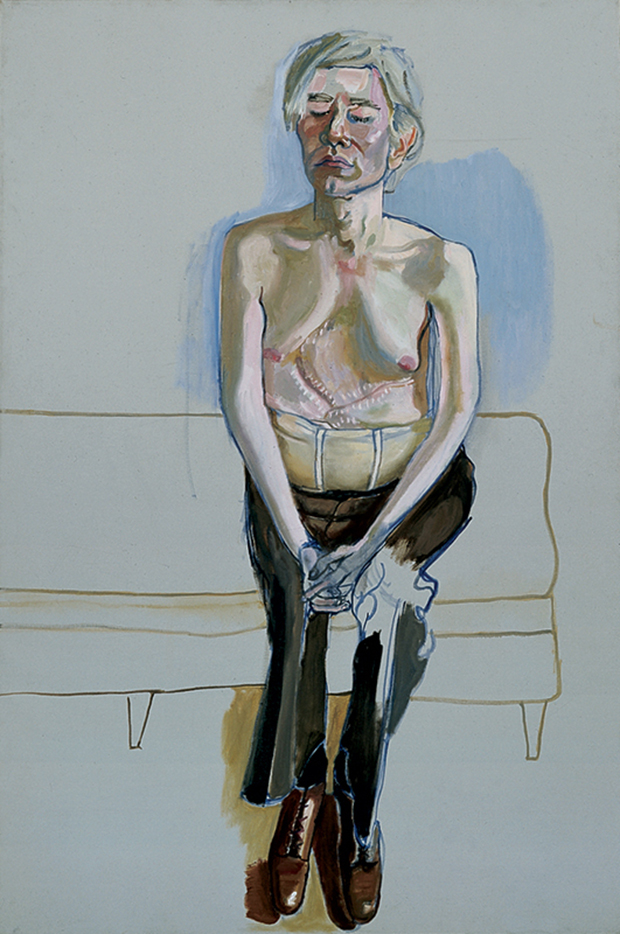 Is this the most intimate painting of Andy Warhol?
Born this day in 1900, Alice Neel captured Andy after his shooting - just one of her many overlooked masterpieces
Some artists succeed thanks to art movements, while others succeed in spite of them. The New York figurative painter Alice Neel, who was born today, 28 January in 1900, was unfortunate to be working at a time when her style of painting was very much out of vogue.
As we explain in our new book Painting Beyond Pollock, Neel's honest, confrontational portraiture was commonly described as Social Realism, a left-wing style of art - at best irrelevant in mid-century New York when Abstract Expressionism reigned, at worst an act of McCarthy-era treachery.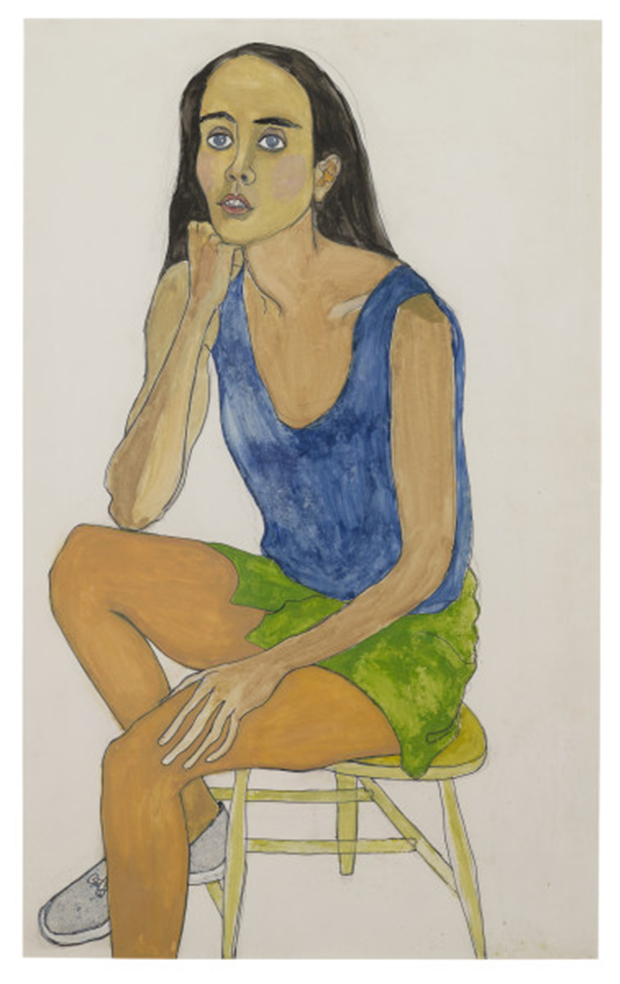 Neel, who was born in suburban Pennsylvania and moved to New York City in the late 1920s, was indeed a member of the Communist party before the war, and remained involved with Communism in the 1940s and 50s. Thanks in part to her political beliefs, her artistic style, and her tragic private life – Neel's first daughter died in infancy, her second was abducted by her estranged husband and taken to Cuba – she lived in penury, sometimes shoplifting to feed herself and her children.
Yet, in spite of this instability, Neel remained committed to her own distinct, figurative style. Indeed, as author Morgan Falconer explains in our new book, adversity seemed to drive on portraitists like Neel, who were "fired up by the belief that abstract art was somehow inhuman."
Falconer writes that Neel's paintings adjusted to this unsympathetic US political climate by focussing on a certain style of humanist portraiture. "In some respects this reflects her attraction to bohemianism, which celebrated individuality and the artist life (absorbed in Greenwich Village in 1960s) but it also shows the way in which Social Realism evolved into an art of the human condition – albeit a human condition imagined as lively and social."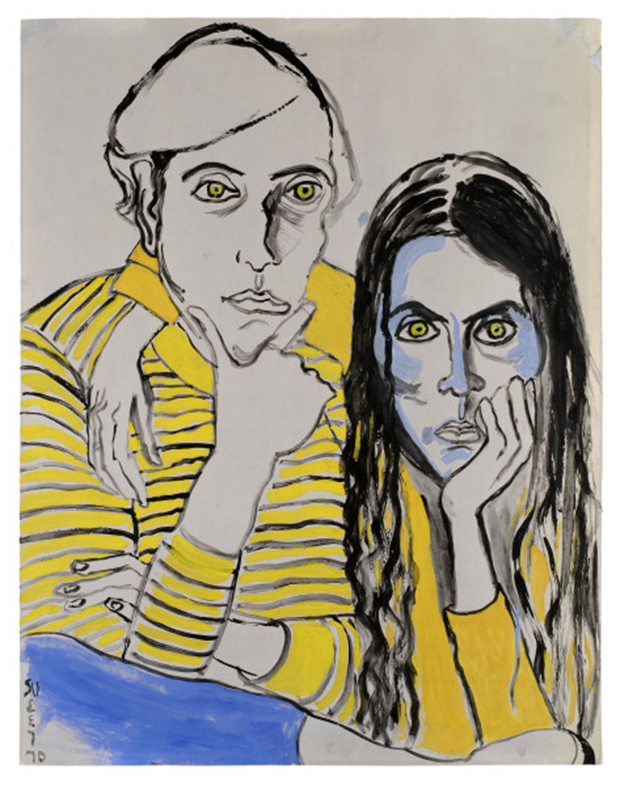 Neel's lively subjects were drawn from New York's underclass and demi-monde. Most weren't well known, yet her most famous painting was a 1970 portrait of the city's biggest art star, Andy Warhol. The middle-aged pop artist's portrait shows his flaccid torso, as well as Warhol's surgical scars and the medical corset, both a result of the Valerie Solanas shooting two years earlier.
Aside from being a remarkable painting, the Warhol picture, created late in Neel's life, heralded a change of fortune. In 1971, a solo exhibition was held at her alma mater Moore College of Art and Design, Philadelphia, and in 1974, she had her first retrospective at the Whitney Museum of American Art, New York.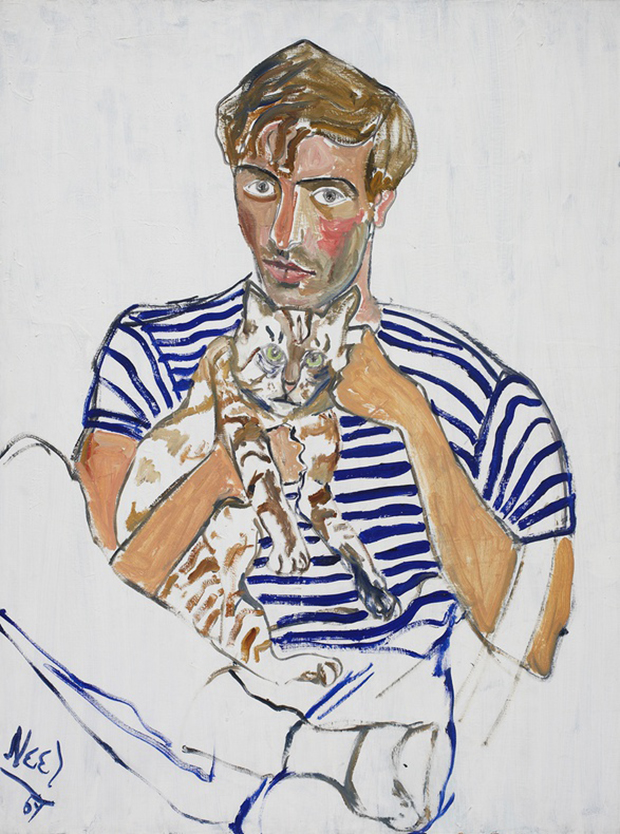 Although Neel died just ten years after her Whitney retrospective, her work continues to attract appreciative audiences across the world. Last year London's Victoria Miro gallery staged a large solo exhibition, and next month both David Zwirner in New York and the Xavier Hufkens gallery in Brussels are opening exhibitions of her pictures. It's a fitting legacy for a painter who once said her work was "more than a profession. It was even a therapy, for there I just told it as it was. It takes a lot of courage in life to tell it how it is."
To learn more about both her life and work, and her place within 20th Century post-war painting, order a copy of Painting Beyond Pollock here; and for more on her place within feminist art, order a copy of Art and Feminism.