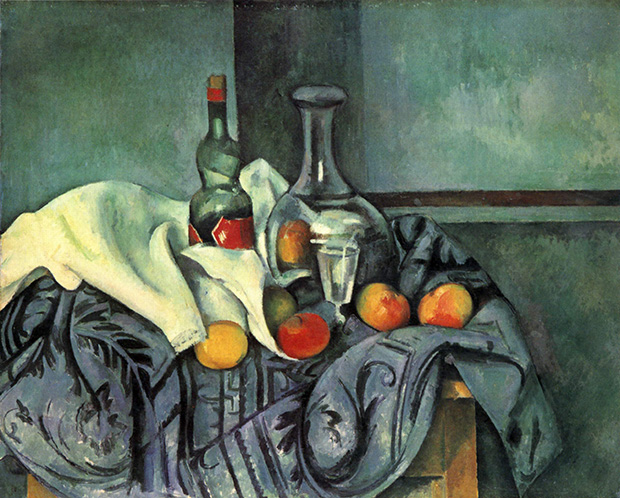 Was Cézanne really the father of modern art?
On the anniversary of his birth, we look at why the 19th century French artist still influences painting today.
He found little recognition in his own lifetime, but was subsequently described by Henri Matisse as "the father of us all", and by Pablo Picasso as "the mother who protects her children." His paintings held almost no value when he created them, yet in 2011 one work from his Card Players series sold for around $274m, making it the most expensive painting ever sold.
How did the French painter Paul Cézanne, born 177 years ago today, achieve this status, among the forefathers of Modernism, and why does his work remain influential today?
Some explanation lies in his position within art history; the painter is commonly described as a Post-Impressionist. He took the achievements of Impressionists – who blurred the clear lines and distinct use of colour in academic painting to represent the world as they truly experienced it – and extended their practice; in this way he stands at the doorway of abstract art.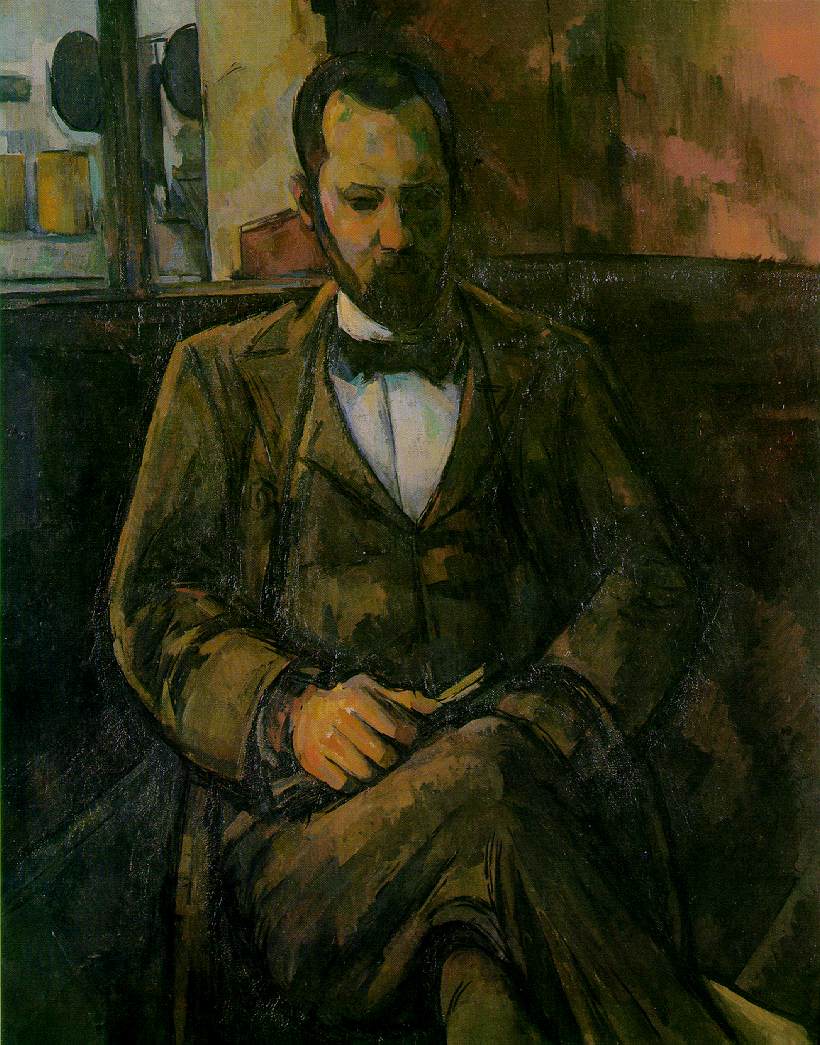 As EH Gombrich puts it in our best-selling title The Story of Art, "Impressionist pictures tended to be brilliant but messy. Cézanne abhorred messiness. Yet he did not want to return to the academic conventions of drawing and shading to create the illusion of solidity."
Valuing solidity and depth in his pictures over and above a purely accurate depiction of objects, Cézanne found he could do without conventional draftsmanship. While this bright, blurred style of painting may have upset 19th century audiences, keener on accuracy than innovation, the painter's "indifference to correct drawing would start a landslide in art," Gombrich writes.
Picasso's Cubism and Matisse's Fauvism both owe considerable debts to the artist, yet later painters and movements also drew from and reacted against Cézanne developments. As we explain in our book on post-war art, Painting Beyond Pollock, the 20th century American painter Jasper Johns selected simple images to depict – such as a roundel target or an American flag – partly because they were "pre-formed, conventional, depersonalized, factual exterior elements; things that the mind already knows."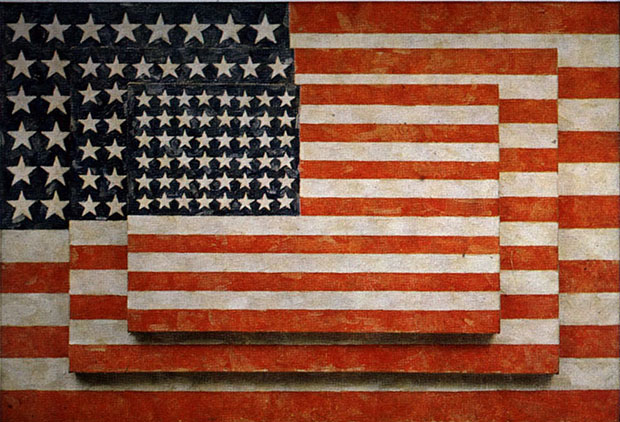 Yet Johns' paint surfaces really did intrigue and confuse his early viewers in a way reminiscent of Cézanne. "They were very carefully worked and they contributed to a sense of shifting, shallow depth," writes Morgan Falconer in Painting Beyond Pollock. "That sense of shallow depth presented its own paradox, given that in the flag and target pictures it is used to depict surfaces that we know to be absolutely flat," Falconer goes on, "here, Jasper Johns reversed a long tradition inaugurated by Cézanne, of acknowledging the flatness of the canvas by flattening objects that we know to be contoured."
Indeed, Cézanne's sense of composition above all else is apparent in the work of the minimalist American painter Frank Stella, an early admirer of Johns. For this reason, as well as Stella's singular dedication to simple, predominantly black images, led the New York Times to characterize him as "the Cézanne of nihilism."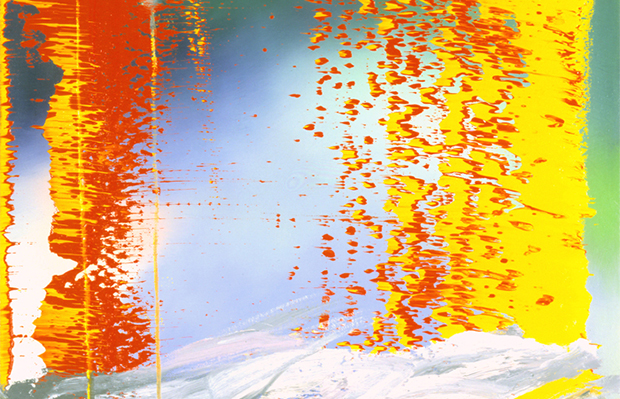 Yet, while some celebrated Cézanne, others felt his ideas had run their course. The contemporary German artist Gerhard Richter was raised in the east of the country during the Soviet era and did not engage with Cézanne's notion until he was a mature artist. By then, Richter couldn't help but feel this self-consciously artistic expression of depth, order, or a personal point-of-view on the canvas as somewhat outdated, in an age of heavy industrialization.
His images, such as the squeegeed colour swatches of 1982's Pavilion "can be understood in terms of Richter's rejection of painterly touch, a refusal of a tradition that he sees running from Cézanne to Johns and which uses discrete areas of brushwork to evoke the self," Falconer writes.
Meanwhile, others looked back on Cézanne's work nostalgically, as symbolic of a time when the struggle for high art could be effortlessly distinguished from lower concerns. What does it mean for art, when Cézanne's difficult, challenging techniques can be squeezed into a diagram?
Falconer looks at these problems when he examines' Roy Lichtenstein's Portrait of Mme. Cézanne. The rise of "middle-brow culture" is crucial to the understanding of this work. Falconer characterizes this as "the popularized high culture that was experienced by some American intellectuals as something akin to colonization of high by low."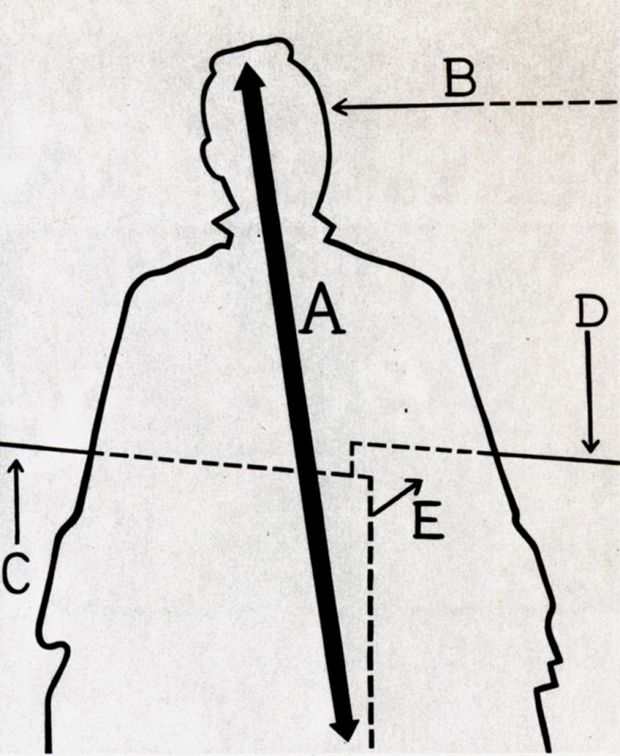 "Roy Lichtenstein touched on it in his works such as Portrait of Mme. Cézanne (1962) based on an illustration by the scholar Erle Loran. On one level he is suggesting that modernist art can be easily achieved by the amateur, but rather than pointing to modernism's fear of the 'low', he is indicating its fear of the 'middle', which transformed high art into little more than a sign for class and status."
This might be a dispiriting notion for today's art lovers, yet how would Cézanne – who struggled for such recognition throughout his lifetime - regard this posthumous position? With at least some sense of satisfaction, surely? For more on Cézanne buy a copy of our monograph here, and to understand his influence today, pre-order a copy of Painting After Pollock.