Take a look inside Ellsworth Kelly's new 'chapel'
91-year-old artist is making a 'spiritually inspired' installation within the grounds of the University of Texas
If there's any painter whose work is closely akin to architecture, it is Ellsworth Kelly. The 91-year-old American artist's paintings are sometimes described as geometric abstraction – a form of abstract painting distinguished by its hard lines and clear colour divisions.
Yet Kelly reached beyond the canvas, making window-frame like works, such as _Window, Museum of Modern Art, Paris _(1949), and detachable coloured panels, _Colours for a Large Wall _(1951). According to Morgan Falconer, the author of our new book Painting Beyond Pollock Kelly "described the latter as 'a work midway between painting and sculpture,' though he might equally have described it as strung between painting and architecture: 'There is neither form nor ground in the painting,' he said. 'The painting is the form and the wall is the ground.'"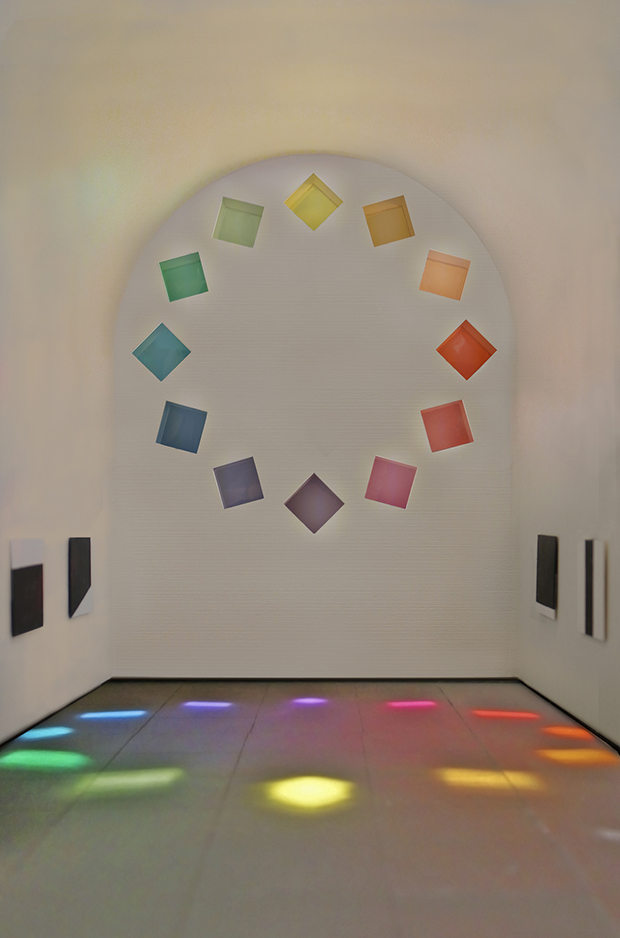 Now Kelly is working with walls themselves, at the University of Texas, Austin, where he plans to create an installation within the grounds of the institution's Blanton Museum of Art. The stand-alone structure, the first of Kelly's career, comprises a 2,715-square-foot stone building with coloured glass windows, a totemic wood sculpture and 14 black-and-white stone panels in marble. "The work will become part of the Blanton's permanent collection," says the university.
The building, which will be known as Ellsworth Kelly's Austin, isn't explicitly sacred, yet it's hard not to draw parallels between Kelly's designs and the nearby Rothko Chapel, a non-denominational church in Houston partly designed by fellow abstract painter Mark Rothko, which houses a number of his works.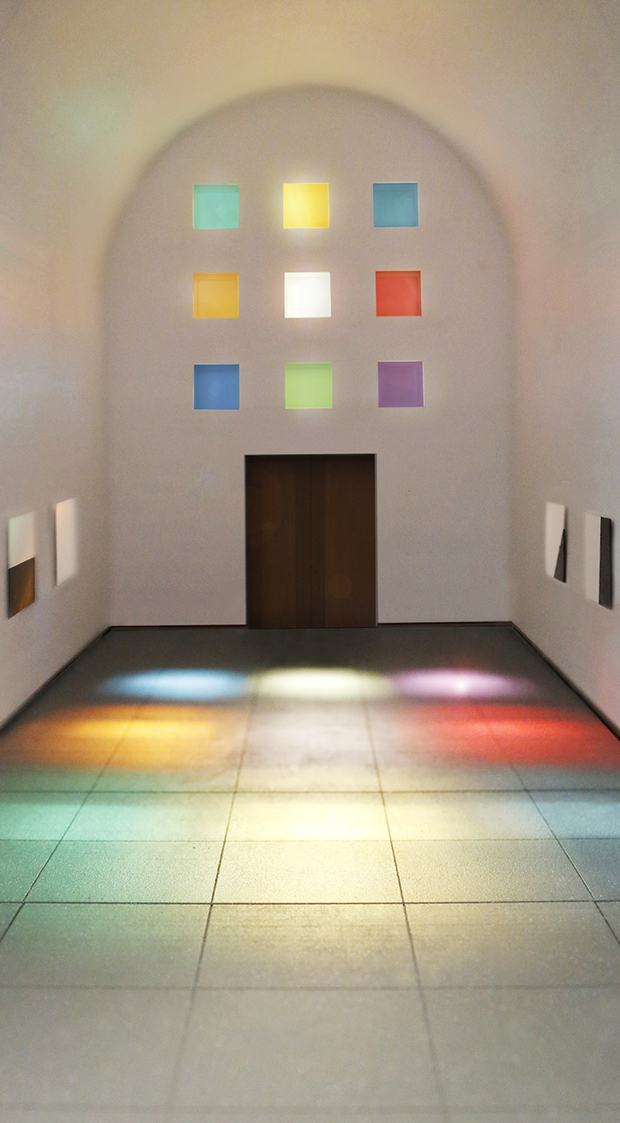 Indeed, Kelly told the New York Times that his building, originally conceived in 1986 for a private collector, has religious overtones. "I think people need some kind of spiritual thing," he told the paper, "because, as you can see, there are spots around the world that are blowing up and we don't want that."
While the colours of the windows match the painter's preferred palette choices, Kelly says the building also draws from some of the Romanesque and Byzantine art and architecture he first saw in France as a student in the late 1940s. Nevertheless, the artist stresses, "I conceived this project without a religious program. I hope visitors will experience Austin as a place of calm and light."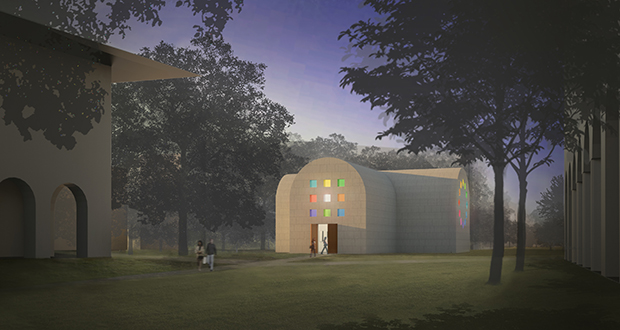 In fact, maybe that isn't a bad way to think about Kelly's art more generally. For a richer understanding of this artist's place within post-war painting get a copy of Painting Beyond Pollock; for more on Kelly's sources of architectural inspiration, consider The Glory of Byzantium and Early Christendom; meanwhile, for a better look at serene contemporary architecture, get a copy of our new book Sacred Spaces.