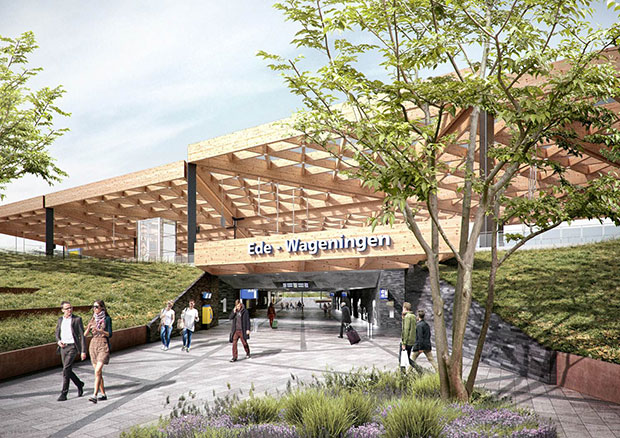 Mecanoo's wooden station is on track
The Dutch architects' Veluwe National Park train station employs a suitably sylvan building material
Come 2021, visitors to The Netherlands' Veluwe National Park, about an hour east of Amsterdam, will be able to alight at a train station built from an entirely appropriate medium.
Dutch firm Mecanoo – best known in the UK for its 2013 Birmingham Library – has released designs with triangular timber roof elements and a wooden clock tower for the Ede Wageningen Train Station.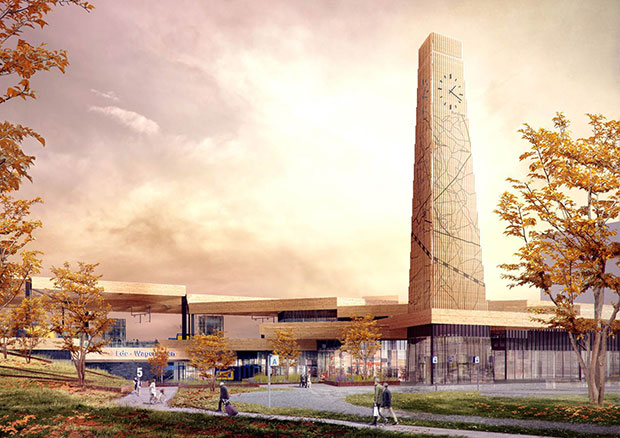 "A striking wooden roof makes the station a unique and vibrant place, a well-integrated and characteristic destination," says the firm.
The modern-rustic scheme by Mecanoo replaces an existing low-rise and unremarkable building. Theirs was inspired by the landscape of the nearby national park. "The open station roof covers the platforms like a canopy of leaves, providing shelter whilst letting diffused daylight enter freely," the practice adds.
The station is run by the country's rail operator, ProRail, which has been busy rolling out a raft of major new stations by big-name architects, mostly to replace hastily built structures that were rather thrown up after WWII's bomb damage. They include UNStudio's sculptural rethinking of Arnhem station, and Mecanoo's station for Delft, the city the firm was founded in 32 years ago. Like these two, which completed last year, Mecanoo's replacement for Ede Wageningen aims to better deal with increasing passenger numbers.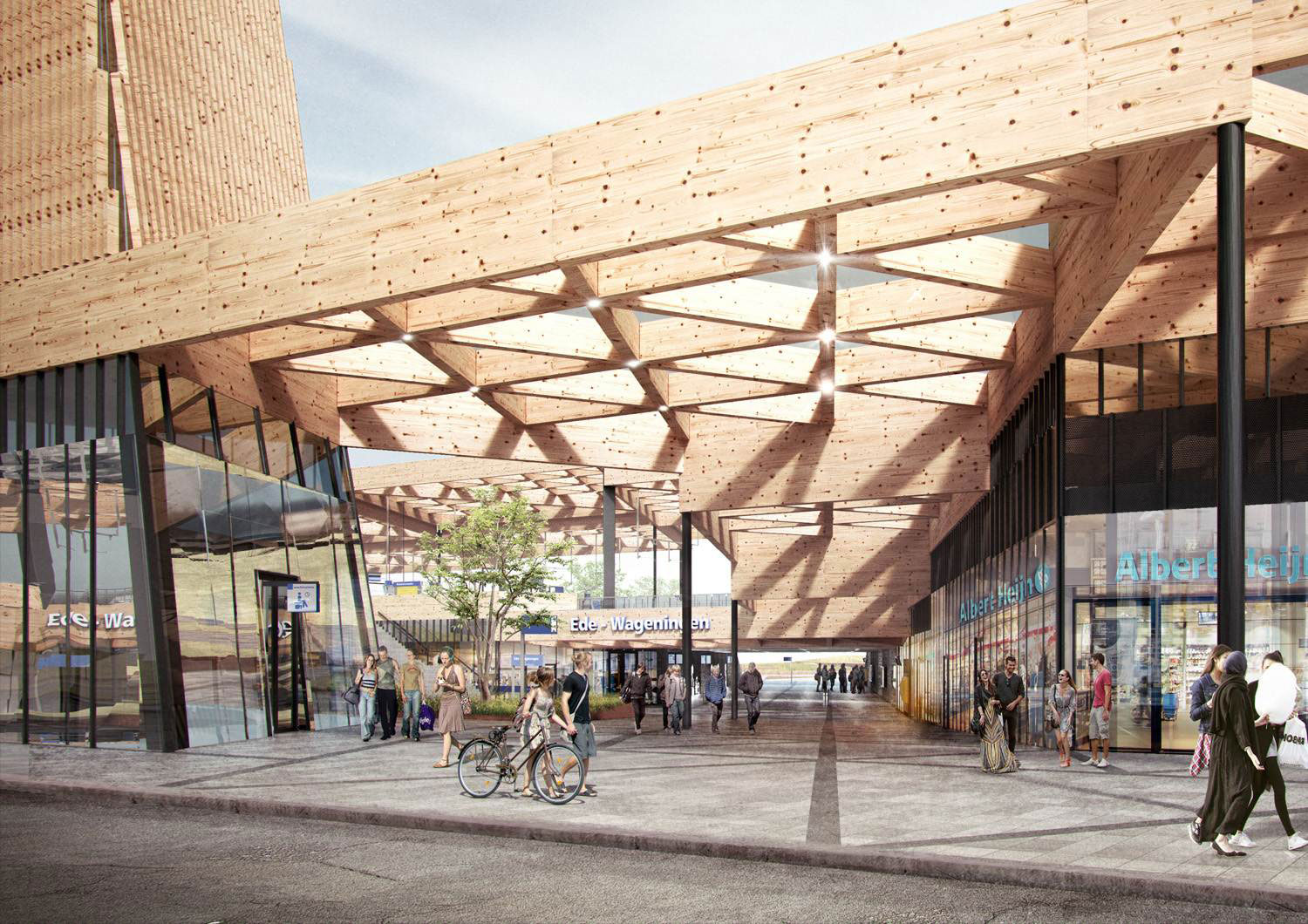 The roof of wooden triangles "cascade" over myriad amenities such as parking space for 6000 bicycles, shops and other station facilities, "ending as the overhang of the main entrance and connecting all quadrants of the hub in a uniform manner", says Mecanoo.
The firm has turned to timber in another recent project: the Wei-Ying Centre for the Arts in the Taiwanese city of Kaohsiung, which opens next month. For more bucolic contemporary architecture, order a copy of Elemental Living here.