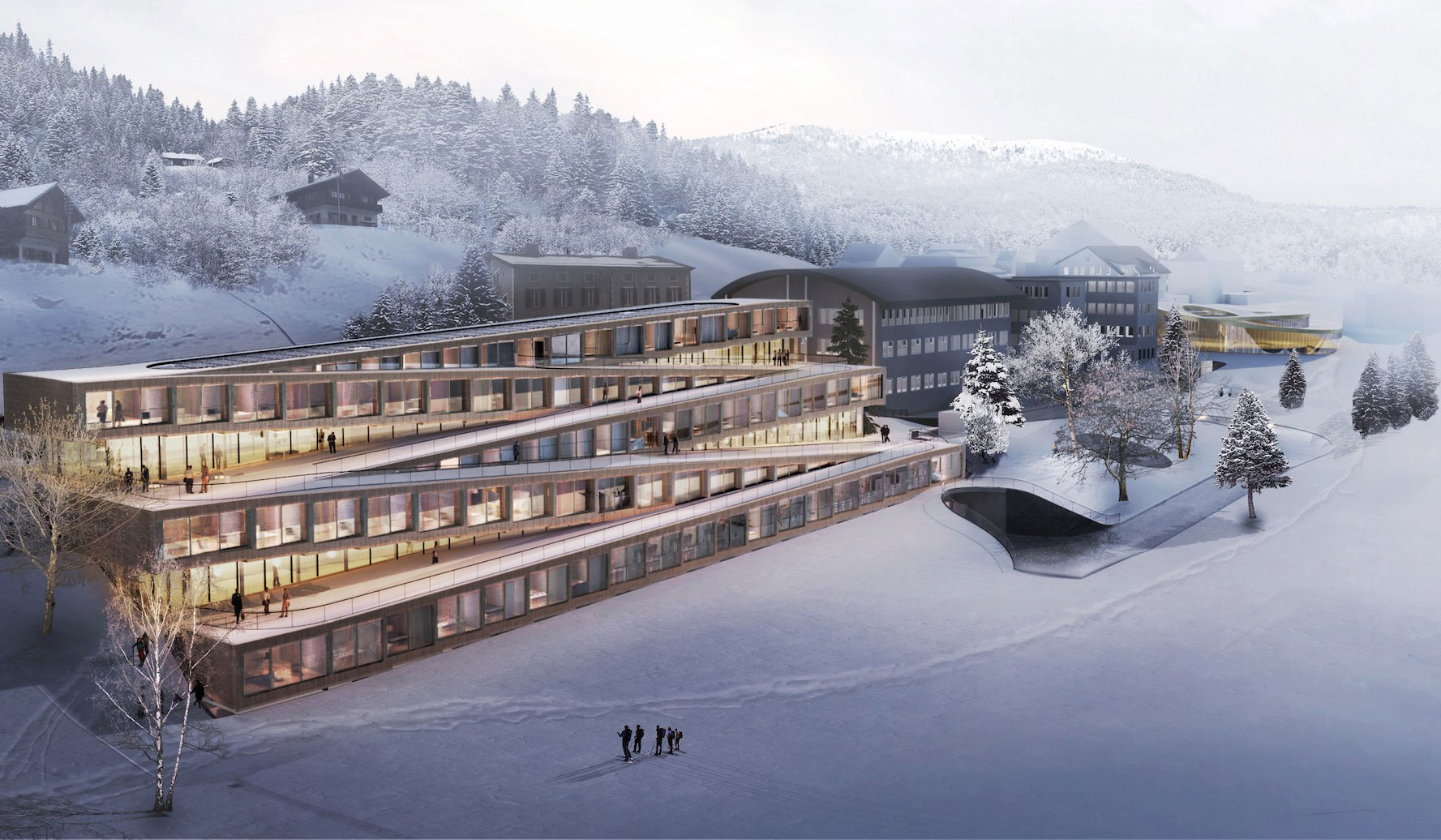 BIG turn a hotel into a ski run
By chopping the five storey block into a zig-zag of slabs, Bjarke Ingels and co. add a new piste to the Alps
The winter-sports season might be drawing to a close, yet Bjarke Ingels Group have found a new solution to getting from your hotel to the edge of the slopes, ready for skiing holidays yet to come.
The European architecture practice's plans for the Audemars Piguet Hotel des Horlogers in Vallée de Joux, in the Swiss Alps, feature a gently inclined, zig-zagging path, leading directly to local ski trails.
The slope is formed from five building 'slabs', housing the hotel's rooms, which sit snugly against the Alpine landscape. This orientation also affords visitors great views and natural light, as well as an easy path down the mountainside.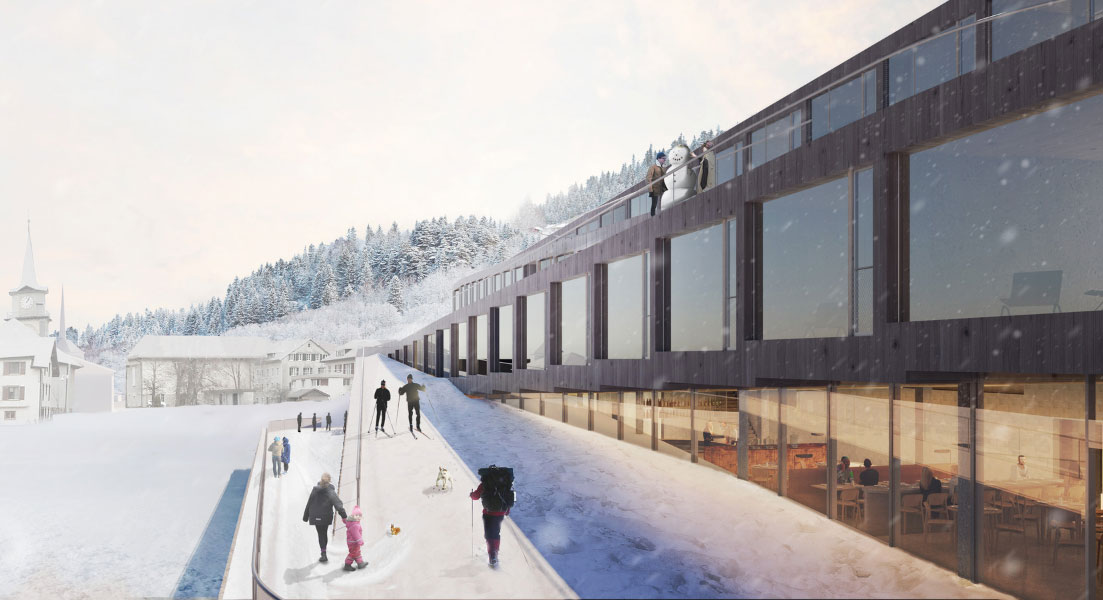 Inside, a continuous sloping corridor runs in parallel to the artificial piste above, connects the rooms, facilitating visitor and service circulation. Just remember to take your skis off, when you go down this interior incline, which is due to open to visitors in 2020.
For more on architecture in remote climes get Elemental Living; to find out about another architecturally advanced ski resort, this time designed by Marcel Breuer, go here.