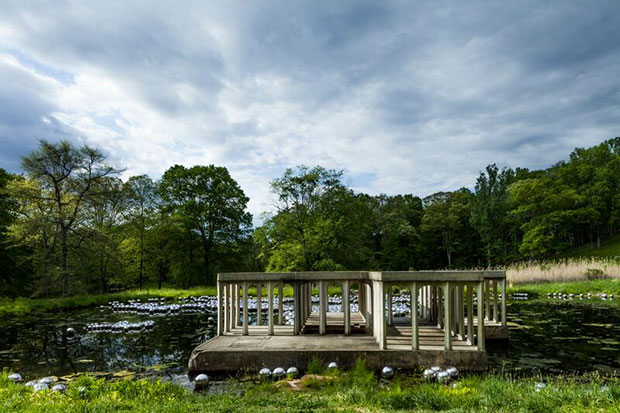 Yayoi Kusama turns the Glass House dotty
Discover why the Japanese artist's works are filling Philip Johnson's Glass House and grounds
During the 18th century, British landscape architects used to commission follies to a slightly smaller scale, so that when visitors looked down on three-quarters-sized neoclassical temple or bridge, they would be tricked into believing the view was a little grander and the building more distant.
When, in 1962, the US architect Philip Johnson came to build a concrete pavilion on the lake beside his Glass House in New Canaan, Connecticut, he employed a similar technique, creating a small-ish, arched pavilion in the lake waters from prefabricated concrete arches and a poured concrete base. Johnson was also partly inspired by a painting of the Gothic Saint Séverin church in Paris by the French Modernist artist Robert Delaunay, and the linear, De Stijl canvases of Piet Mondrian, as well as a simpler desire to have a place to feed the ducks.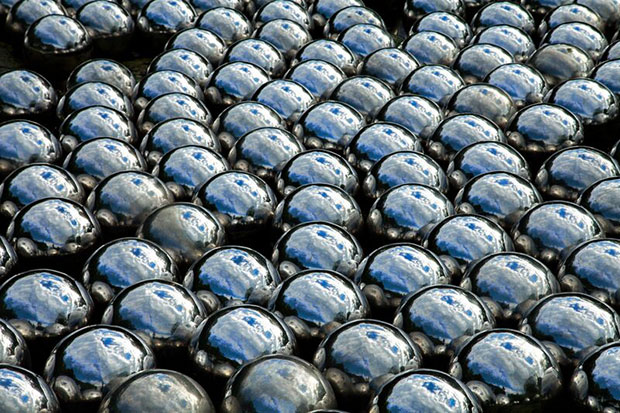 This summer, another mid-century work joined Johnson's pavilion in the Glass House's lake waters, as the estate installed a new version of Yayoi Kusama's Narcissus Garden, to celebrate both 110th anniversary of the architect's birth and the 10th anniversary of the Glass House being open to the public.
This mass of reflective balls were first installed beside the Italian Pavilion at the 1966 Venice Biennale, as a kind of huge kinetic sculpture, in keeping Kusama's perennial obsession with polka dots and her more recent interest in mirrors and reflective interiors. The balls were best viewed en-mass, though this didn't stop Kusama from trying to monetize the garden, by selling each ball off for $2.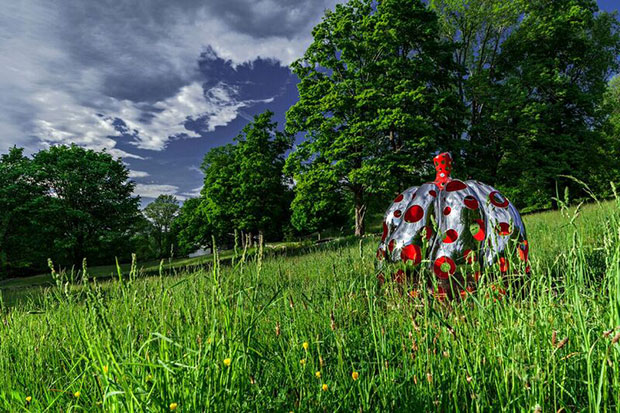 The 1,300 12-inch floating steel spheres on display at the Glass House until the end of November aren't for sale, and, instead float freely in lake's waters, complementing a larger pumpkin sculpture by Kusama in the building's grounds and, next month, a special polka-dot themed infinity room, which will be installed inside the Glass House itself.
The house installation, Dots Obsession – Alive, Seeking for Eternal running, September 1 through 26, is being trailed as an "infinity room" experience, and should draw in quite a few art lovers, if the queues at recent Infinity Rooms installations in London, New York and Los Angeles are anything to go by. Time for a late summer road trip?
For more Yayoi Kusama consider our monograph, which forms part of Phaidon's Contemporary Artist Series; for more on Philip Johnson get 20th Century World Architecture; and for more on the perfect concord of architecture and nature get Elemental Living.