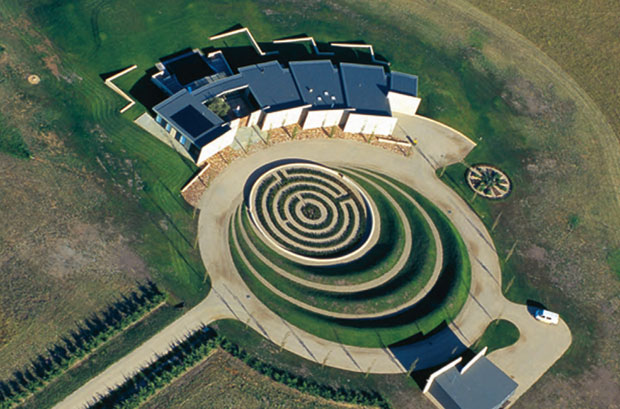 Elemental Living - Down Under
Resembling an ancient settlement and built using rammed earth and local crushed rock, Earth House comprises a series of living and sleeping spaces, all connected by a corridor the architect calls the 'disappearing street'
When designing homes away from the urban hubbub, the best architects have always sought to create dwellings that are respectful towards their natural environment rather than leaving their mark on it in imposing or incongruous ways. Elemental Living Contemporary Houses In Nature showcases leading examples of three types of homes - those built to look at nature; those built within nature; those built with nature.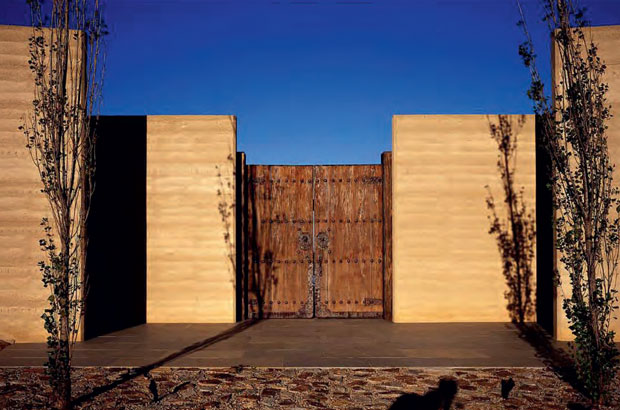 The third category harks back to mankind's very first dwelling places, which were of necessity, directly born from the earth on which they stood. Today, with sensitivities towards environmental damage much heightened, great care needs to be taken not to take from the landscape in a way that will cause permanent damage if the house sits poorly on it. Courage and imagination are therefore required from architects in the delicate task of designing such dwellings, to ensure that they do not blight the surroundings from which they extract.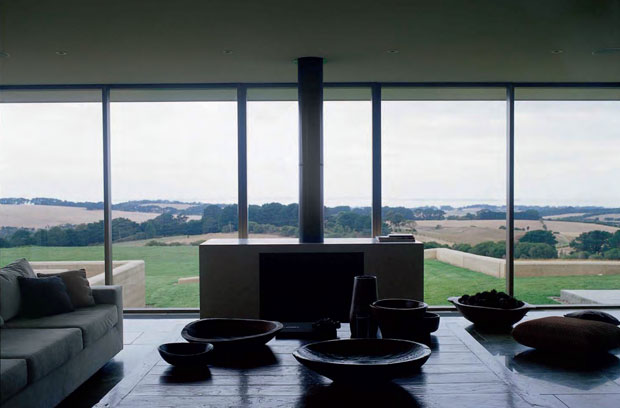 Earth House, built by Jolson Architects in 2003 in Victoria, Australia, sits amid an extensive coastal property. Seen from above, it could be mistaken for some ancient settlement. Built using rammed earth and local Dromana crushed rock, it rises organically from the earth as if it is of the earth. This natural effect of course, is the result of meticulous planning. Sitting on a gently undulating landscape, it comprises a series of individual modules containing living and sleeping spaces, all connected by a long corridor which the architects call the "disappearing street". At the centre of the compound is a large open courtyard, protected from the winds. Here can be found a self-contained living space and a panoramic viewing deck, from one which one can look on at the surrounding rural environment, at peace with it in every sense.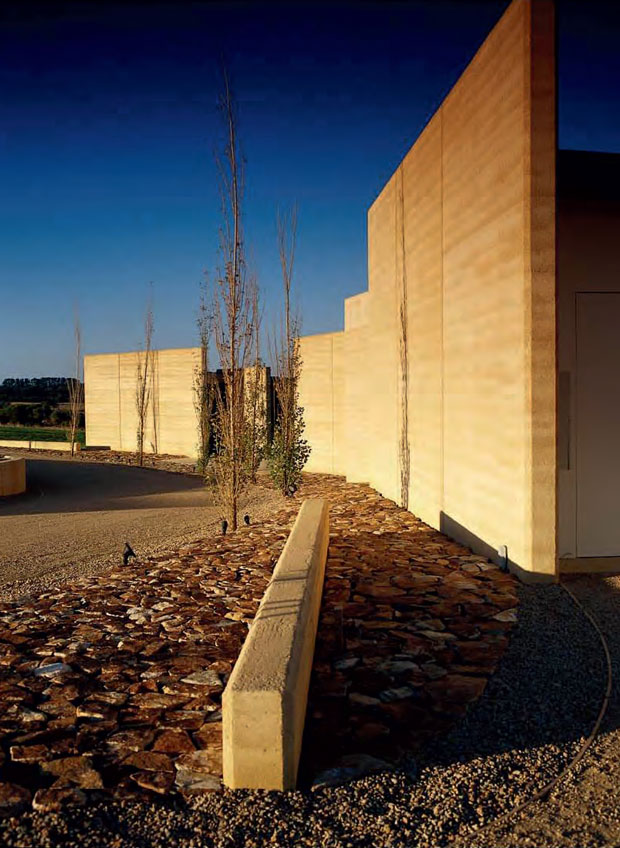 Every page of Elemental Living Contemporary Houses In Nature is a pleasure, every home it depicts a dream home, daringly conceived yet also ingeniously discreet. These are visual and mental retreats, spaces in which the reader can take imaginary repose.