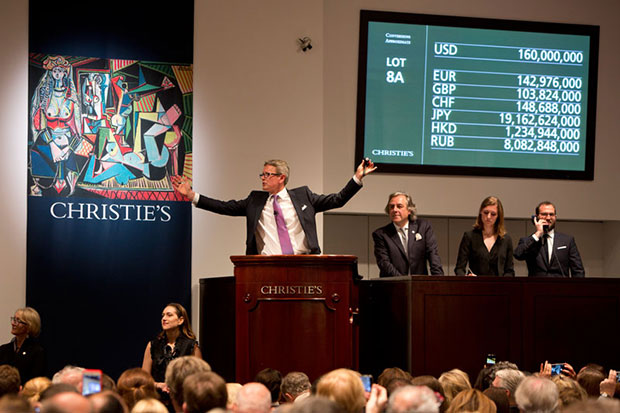 Picasso's Women of Algiers smashes auction record
Eleven minutes of frenetic bidding at Christie's sees $160 million Picasso become world's most expensive painting
Pablo Picasso's 1955 painting Women of Algiers has become the most expensive painting ever to sell at auction, beating the previous painting to hold that mantle, Francis Bacon's Three Studies of Lucien Freud, which sold for $142.4 million in 2013.
Last night's auction, Looking Forward to the Past, held at Christies in New York, was themed around artistic innovation inspired by bygone works. So, it's fitting that the highest price paid at auction for a painting was set at $160,000,000 (The final price of $179.3m includes 12% commission) with the sale of Les Femmes d'Alger (Women of Algiers) Version O, a late Modernist work from 1955 inspired by not only one but two of the great artist's forebears.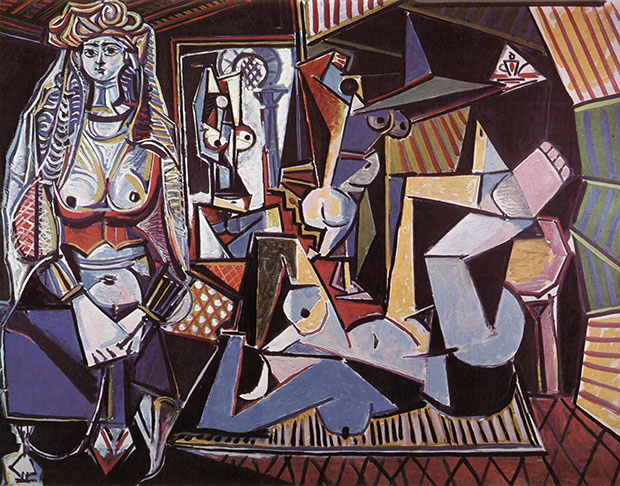 As our Picasso monograph explains, Picasso told Phaidon author Roland Penrose that, "when Matisse died he left his odalisques to me as a legacy, and this is my idea of the Orient, though I have never been there." Matisse died on 3 November 1954, and soon after Picasso started a series of fifteen variations of this series, completing the set of paintings on 14 February 1955.
However, the model for Picasso's work was not a specific Matisse painting, but rather Eugene Delacroix's 1834 painting Women of Algiers in their Apartment. This work, depicting odalisques, or Ottoman concubines, was a popular subject in European fine art, and, as we note in our Delacroix monograph, both Cezanne and Renoir considered Women of Algiers a masterpiece; the latter even claimed he could smell incense when he looked at the picture.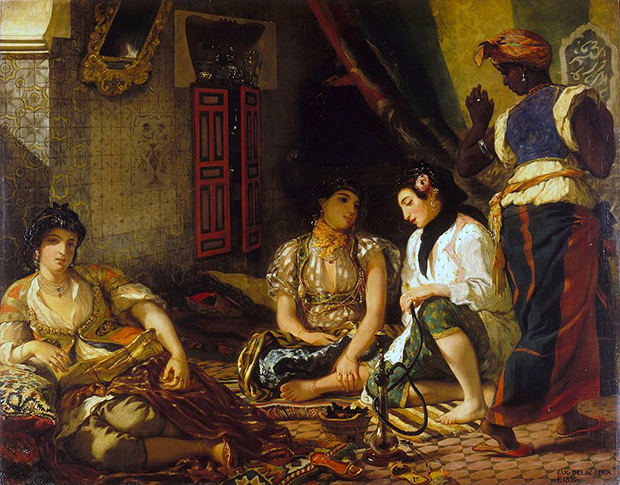 Matisse continued this tradition, painting fecund nudes in a similar fashion, but also developing the colour work of his predecessor. Picasso, conversely, was associated with form rather than colour, most notably in his cubist work. However, in his Women of Algiers, he not only takes up the mantle of Delacroix, and breath taking pigment choices of Matisse, incorporating it into a cubist form that his wholly Picasso's. As our monograph puts it, "the violent contest that an artist wages with his forebears is forcefully shown in this work." And that is surely priceless?
While you might not be able to afford millions on a Picasso but over at Artspace there are a number of beauty and, quite affordable, prints of his work. you can check them out here. You can read more about Picasso in our colour library book, The Art Book and for Delacroix there is our Art and Ideas series book and for Matisse The Art Book.