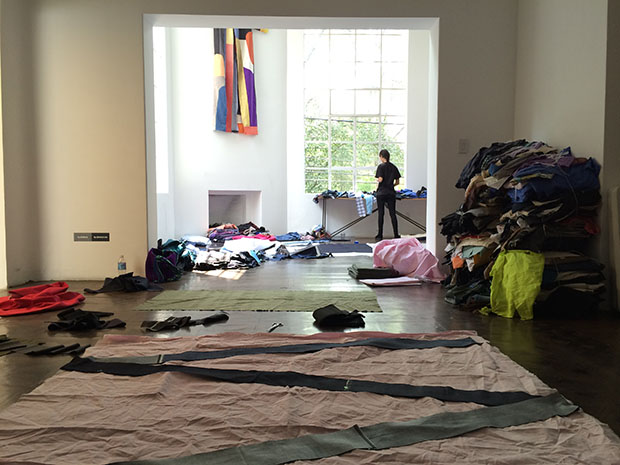 Phaidon's Frieze NY interviews – Pia Camil
We speak to 2015's Frieze Projects participants, including Pia Camil, the artist giving away clothes at the fair
What tends to catch your eye more readily at an art fair: the works on display or the crowd perusing them? Often, the people attracted to events such as Frieze and Art Basel are as entertaining as the art. However, the Mexican artist Pia Camil plans to blur this distinction at Frieze New York. Camil, who was educated at the Rhode Island School of Design and at the Slade in London, will present her Wearing-watching project at the fair next month, as part of the fair's specially commissioned Frieze Projects.
Read on to learn how you might come to wear one of her 800 'wearable pieces', and in so doing, you change the rules by which art is viewed and consumed, making selfie snapping just as important as taking in the art.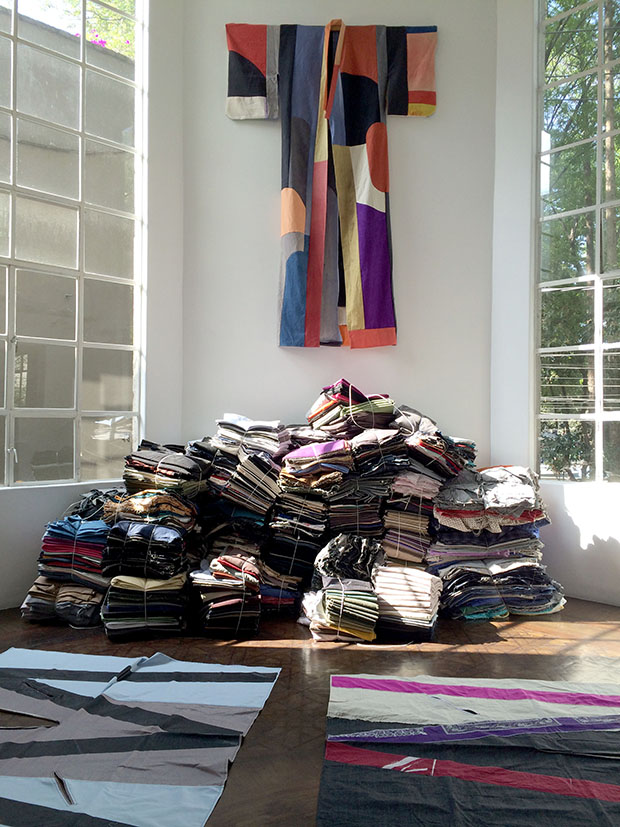 What are you doing at Frieze? I have set up a booth inside the fair where we will be giving out approximately 800 wearable pieces, for free. The booth will be set up like a shop, so that visitors can have a look at the work and hopefully pick their favorite one. They are all incredibly unique, since they have been made with fabric leftovers or remnants. Some have print defects; others have been discolored with the sun, or include marks or notes made by the vendors. Each piece was assembled individually with the help of a great staff (artists, friends, and a group of female seamstresses whom I admire very much and regularly work with).
Why are you doing it? The project is called Wearing-watching and it is a take on [Brazilian artist] Helio Oiticica's parangole series. Oiticica wrote a short essay describing that the act of wearing a parangole established a direct, almost magical, relationship between the spectator (or participator) and the work, where the act of wearing and watching became the same thing. Oiticica's audience is very different to the audience now, and that is exactly the point. Set in an art-fair context, the piece forces us to establish a different set of rules. Asking a visitor to wear a piece of fabric, not only demands the direct participation from the viewer but exemplifies the experience of art fairs in general, where the act of looking at art is just as important as that of looking at each other and oneself. Art fairs are a strange phenomenon, this is not necessarily a bad thing considering it has changed the way we assimilate, and learn about art and to some extent change the way artists produce work. Whether I like that or not is irrelevant, I am more interested in seeing how a piece like this will activate and hopefully highlight those interactions, as well as find its own conduits for distribution (via selfies or other unexpected networks).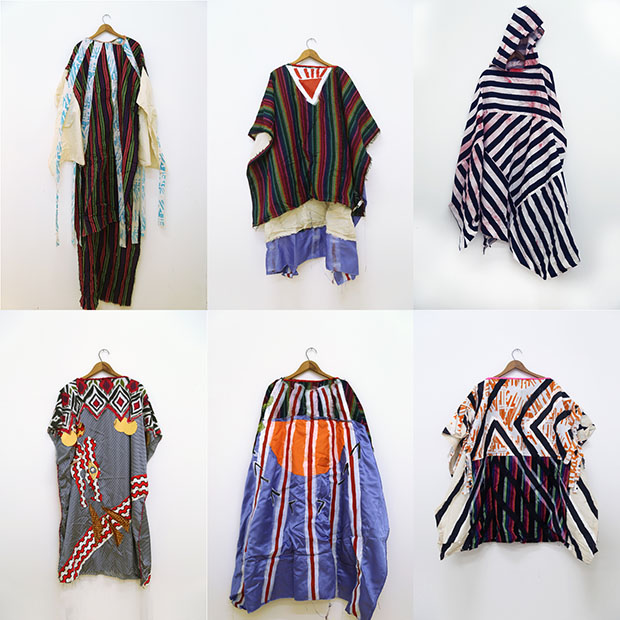 How do you hope Frieze New York visitors will react? I don't expect everyone to wear it then and there but I hope some people do. The more people wear them the more recognizable it becomes and therefore activates the wearing and watching principle. Also, as I mentioned before, the work is designed so that it exists in different platforms. Some will chose to parade it as a fashion item or a desirable object, through selfies, whilst others will be encouraged to use it as a picnic blanket in Randall's Island park, therefore establishing a more direct communal interaction. Some will take it home and value it as an art object and who knows others may give it away. The fact that it is free is unexpected and makes it even more desirable, I'm hoping it will attract all sorts of crowds because of it.
How does it fit in with your practice? Because of its performative qualities as well as the way the pieces were constructed, the project is somewhere between the outfits I used to make for El Resplandor (a performative music band), and the hand-dyed curtains and paintings from the Espectacular series (2012-present) where I make one to one reproductions of abandoned advertisements or billboards in Mexico City. In previous works, I have used fabric for its associations to the body and our relationship to architecture (For Sale 2010), and other times like in the performance No A trio A (2013) it worked more as a sculptural element.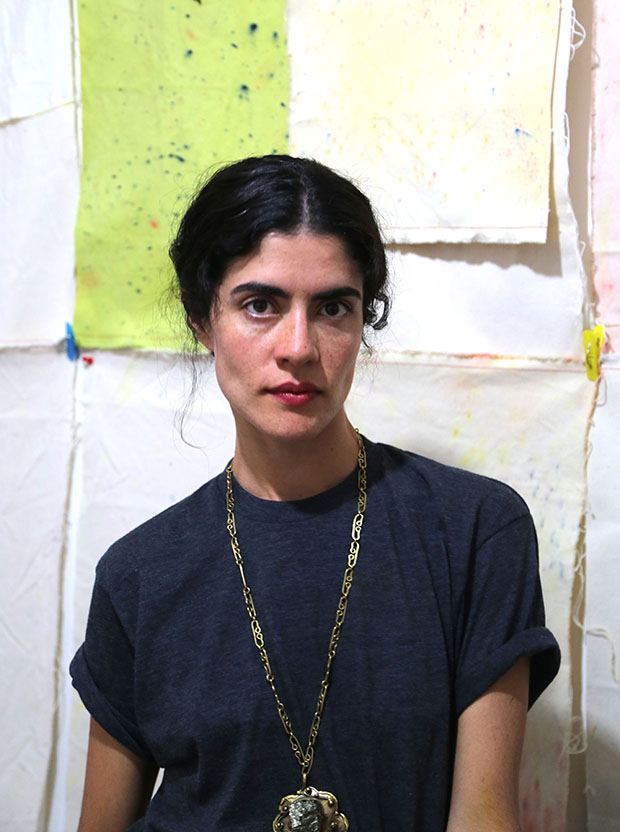 Which other artists do you admire or find inspirational? Aside from the fact that I often go blank when asked this question and that the list is always changing, there are of course some old time favorites like William Leavitt, Bruce Nauman, Paul McCarthy, Lygia Clark, Robert Smithson, Mathias Goeritz, and of course Helio Oiticica.
For greater insight into Helio Oiticica's work get our Brazil book; and don't forget about our Bruce Nauman and Paul McCarthy monographs.