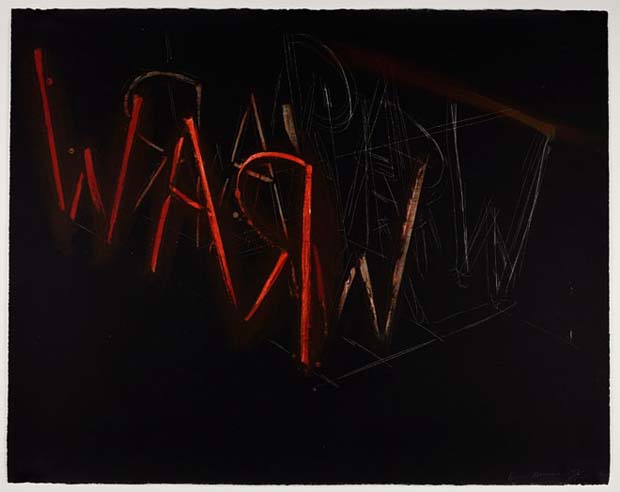 How to read Bruce Nauman's works on paper
A new show in Toronto examines how the innovative artist explored the breakdown of printed language
Some artists, such as the American abstract painter Ad Reinhardt, disliked words in art. 'Language in art is not art,' Reinhardt once said.
Others, such as Bruce Nauman, see things differently. 'Nauman, to the contrary, has from the start given a prominent place to words and language in his art,' writes Peter Plagens in our new Nauman book, The True Artist.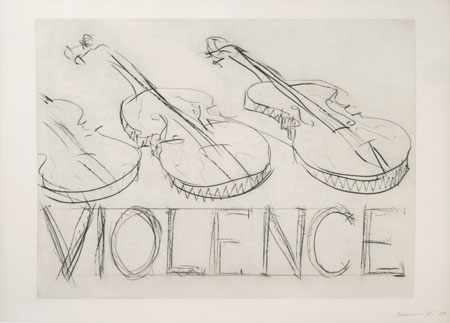 'But, as with the idea of the object in sculpture, or the function of the body in Performance Art,' Plagens continues, 'he goes off the beaten lexigraphical path. 'It's difficult to see what the functioning edges of language are,' he has said: The place where it communicates best and most easily is also the place where language is the least interesting and emotionally involving - such as the functional way we understand the word 'sing' or the sentence 'Pick up the pencil.' When these functional edges are explored, however, other areas of your mind make you aware of language potential. I think the point where language starts to break down as a useful tool for communication is the same edge where poetry or art occurs.'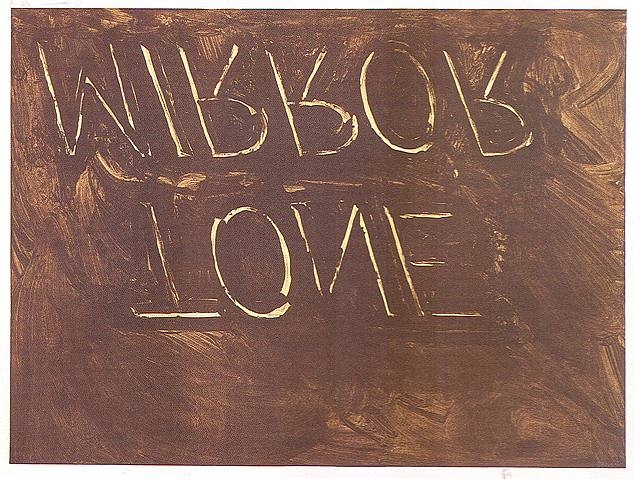 Perhaps this offers us a key into his words on paper series, currently the subject of a retrospective at the Art Gallery of Ontario, in Toronto, Canada. The show, which runs until 4 May, places a series of Nauman's text prints from the 70s and 80s alongside more familiar videos and neon sculptures. The exhibition includes Raw War (1971), and Violins/Violence (1985) both word plays that Nauman also made into neon sculpture, as well as the more offensive Pay Attention lithograph from 1973.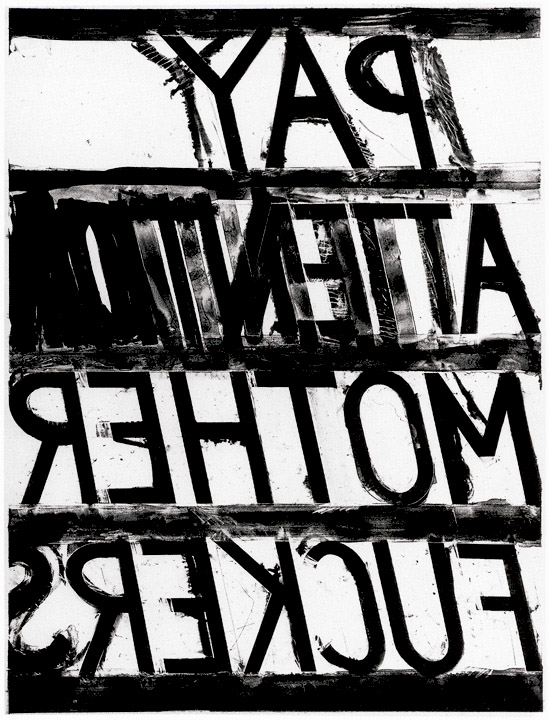 Yet as Plagens explains, even here, 'there is a vintage Naumanesque paradox in the image: the words on the print read backwards, cushioning the impact of the obscenity on the viewer, but revealing - or implying perhaps all too cleverly - that the artist was in such a state of rage that he couldn't be bothered with the artfulness of printing the words backwards on the stone in order for them to hit the viewer full force.'
Both baldly frank and at the same time obscure, the show proves that, even with simple statements, Nauman was able to bend words to suit his ends. For more on this show, go here. And for greater insight into this important contemporary artist, please consider our pre-ordering our Nauman book, The True Artist.